A lakefront location, beautiful views, swanky furniture, networking spaces and leading edge building technology. This office doesn't feel like an office.
---
Construction workers are putting the finishing touches on the Nucleus workspace at MaRS Waterfront. Developed in partnership with University of Toronto Entrepreneurship, the Nucleus is a new co-working space at the new Waterfront Innovation Centre at Sugar Beach.
Alongside private offices, dedicated desks and hot-desking options, the Nucleus includes spaces to host meetings, hold events and collaborate, as well as spots to hide away and dive deep into work. And when the workday is done, the lakefront is the perfect place to unwind.
Here's what to expect when MaRS Waterfront opens this fall: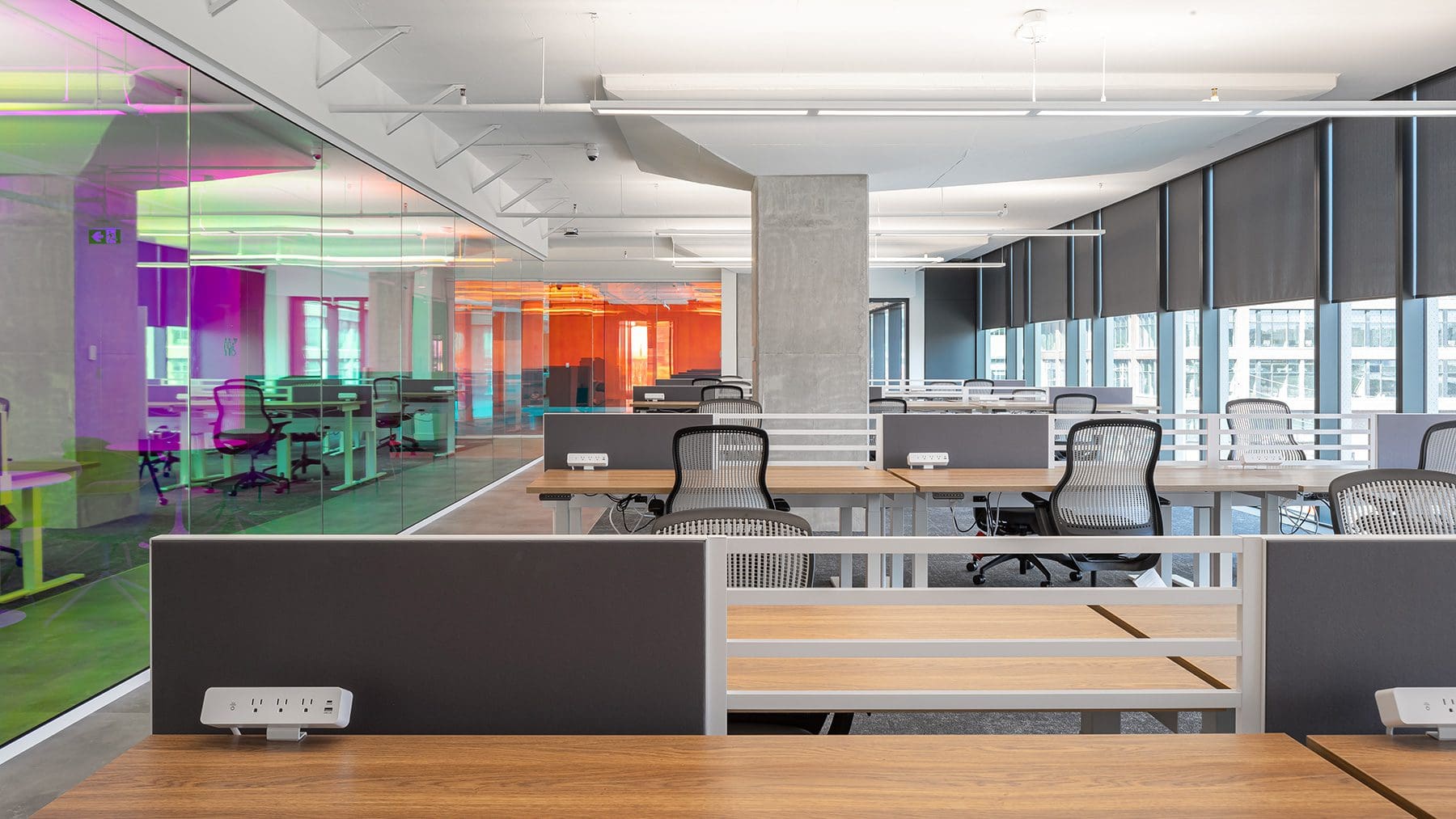 MaRS Waterfront has been designed to cater to growing ventures of all shapes and sizes, from a two-person startup with quickly evolving needs to a medium-sized company that requires dedicated offices and a place to bring the team together.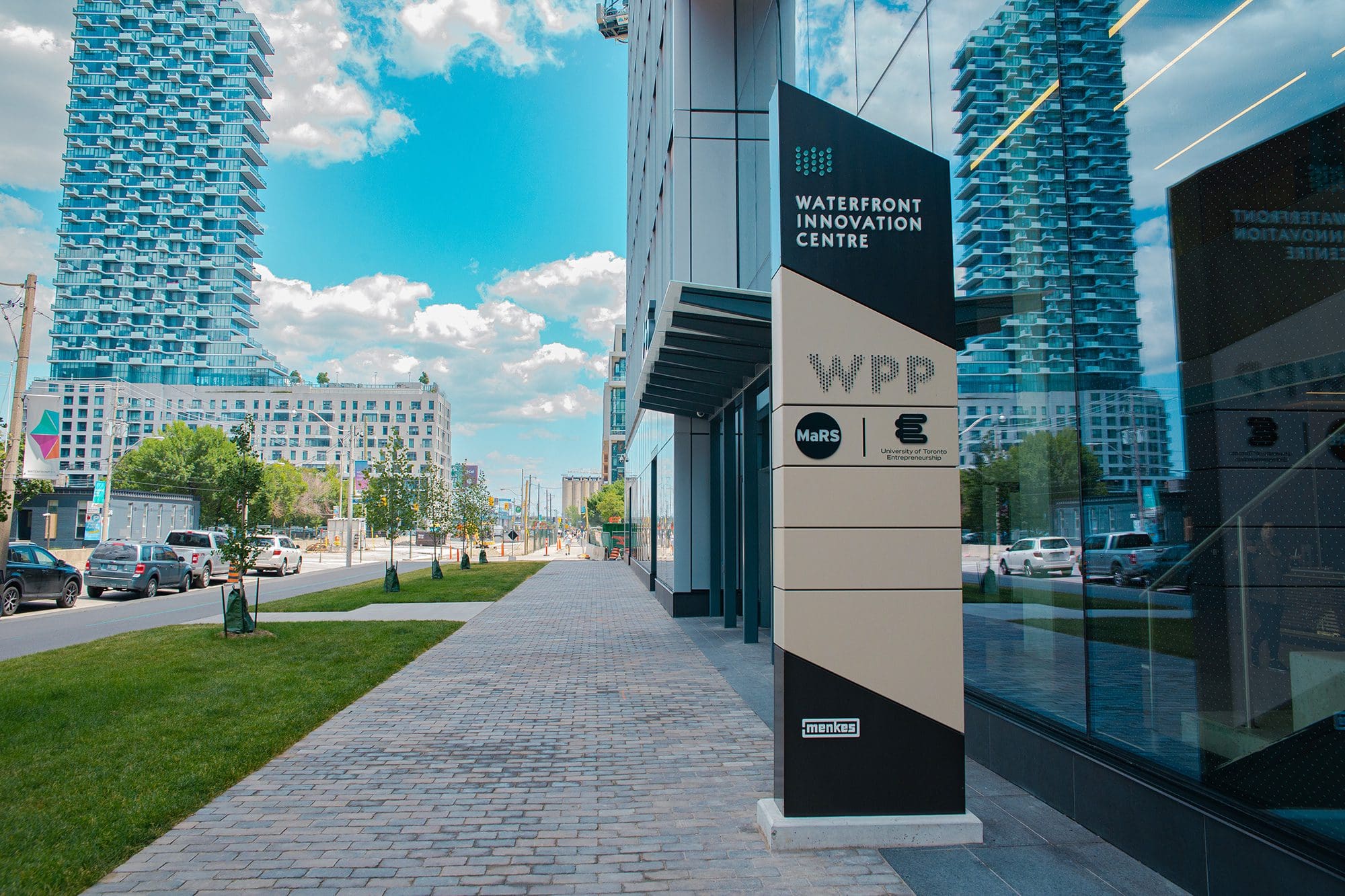 The Waterfront Innovation Centre is a community of creatives and innovators. Rub shoulders with other tenants, including global advertising agency WPP and sports media company The Score.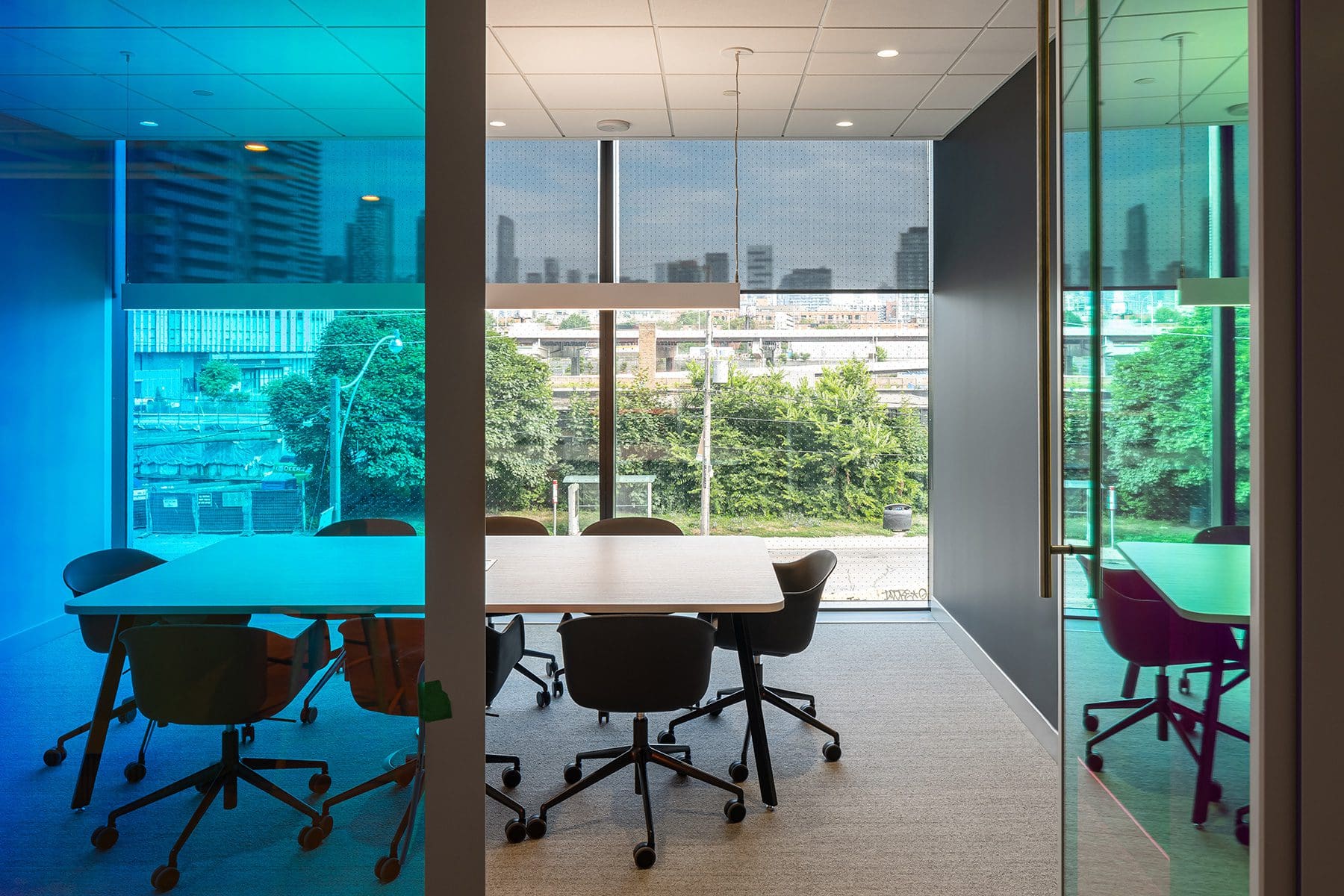 The Nucleus provides numerous options for flexible working. Brainstorm with colleagues in the lounge, hide away with a laptop in one of the deep-working spaces or get some peace and quiet for an important video call in one of the phone booths.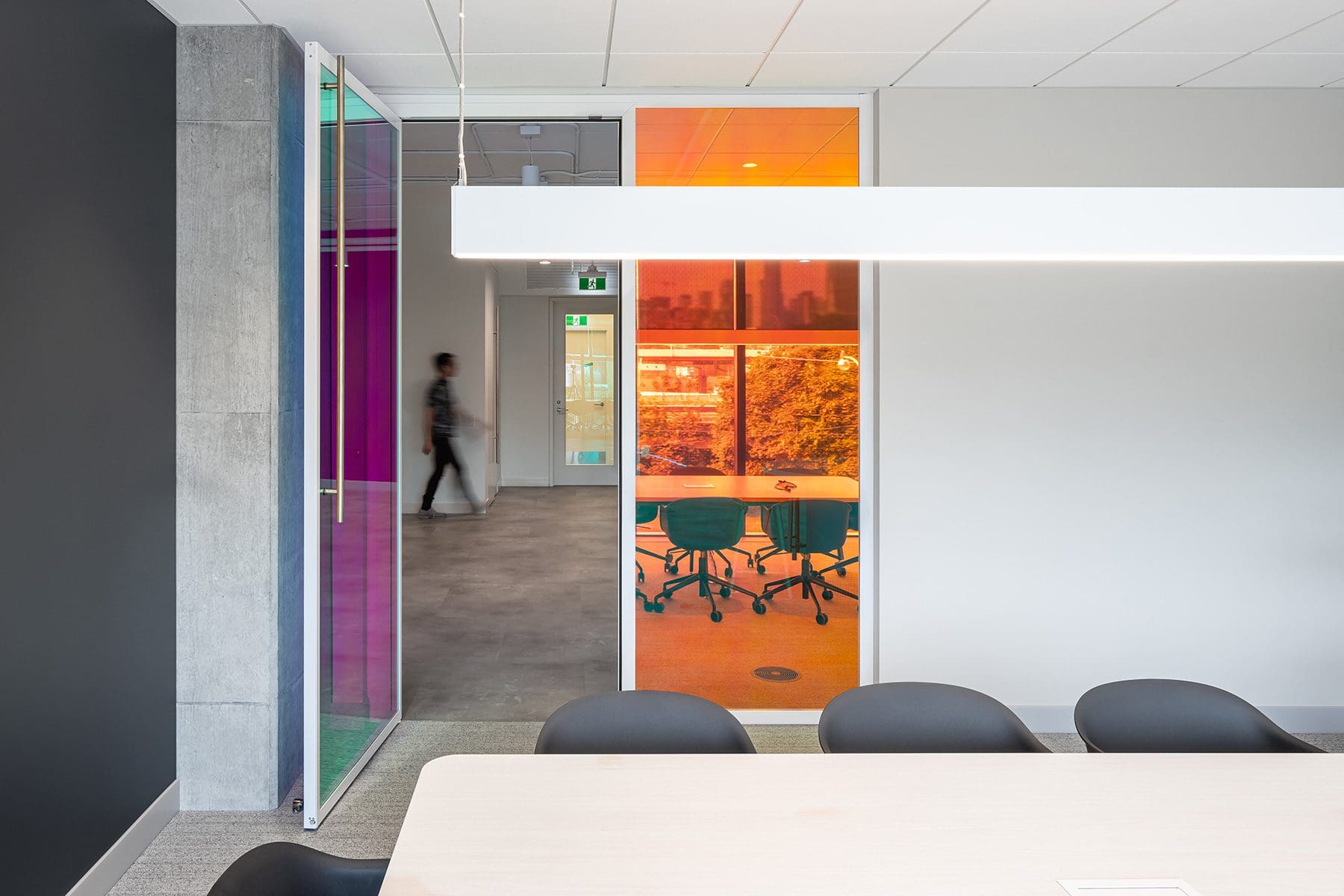 Tinted glass walls seem to change colour as you walk by them. (We're not going to lie, the effect is kind of mesmerizing.)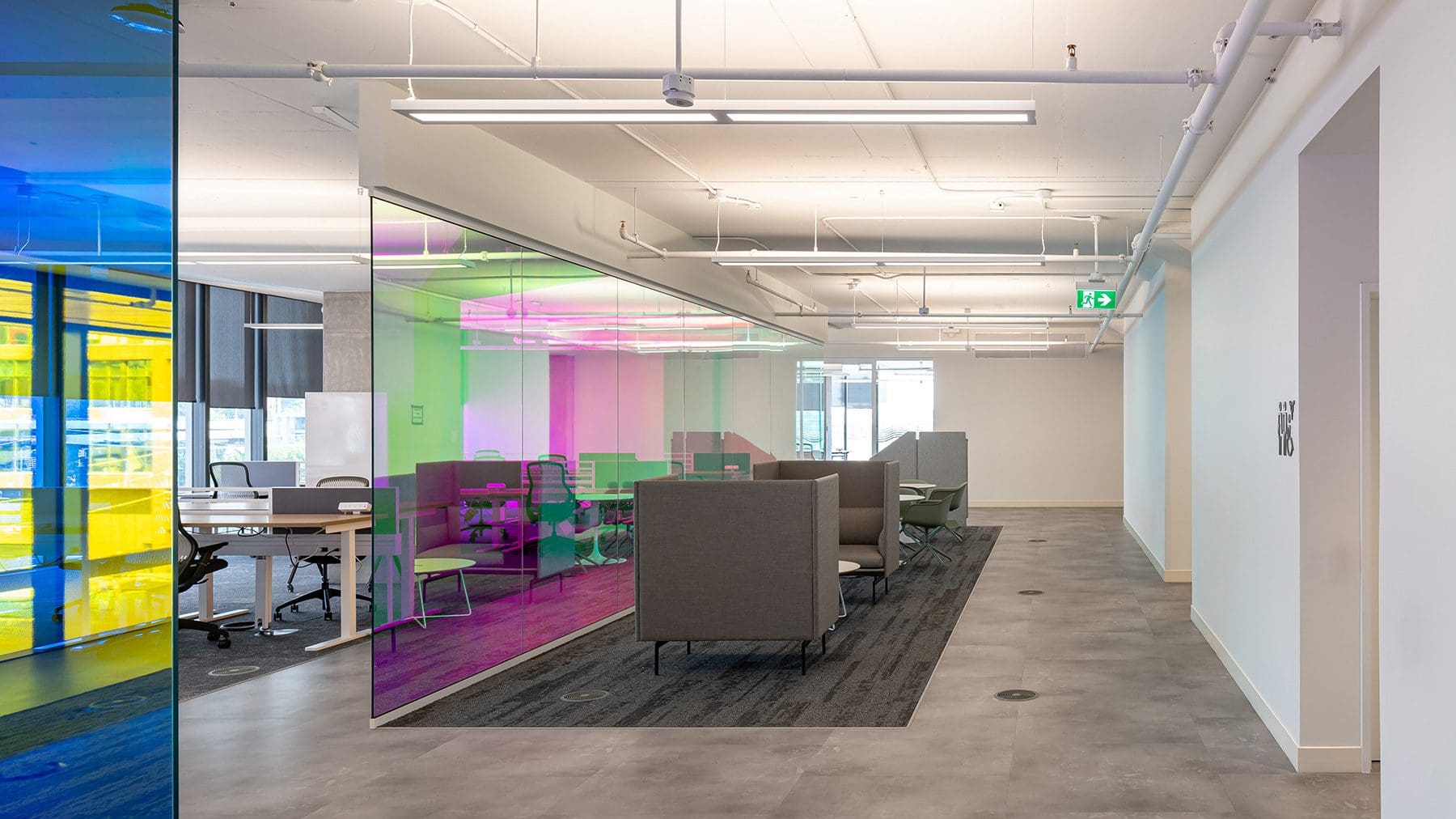 The Waterfront Innovation Centre has been built with the environment in mind and is aiming to be LEED Platinum certified. Each floor is equipped with sensors that monitor occupancy and light levels to minimize energy use, and leading-edge HVAC technology manages airflow and temperature throughout the space.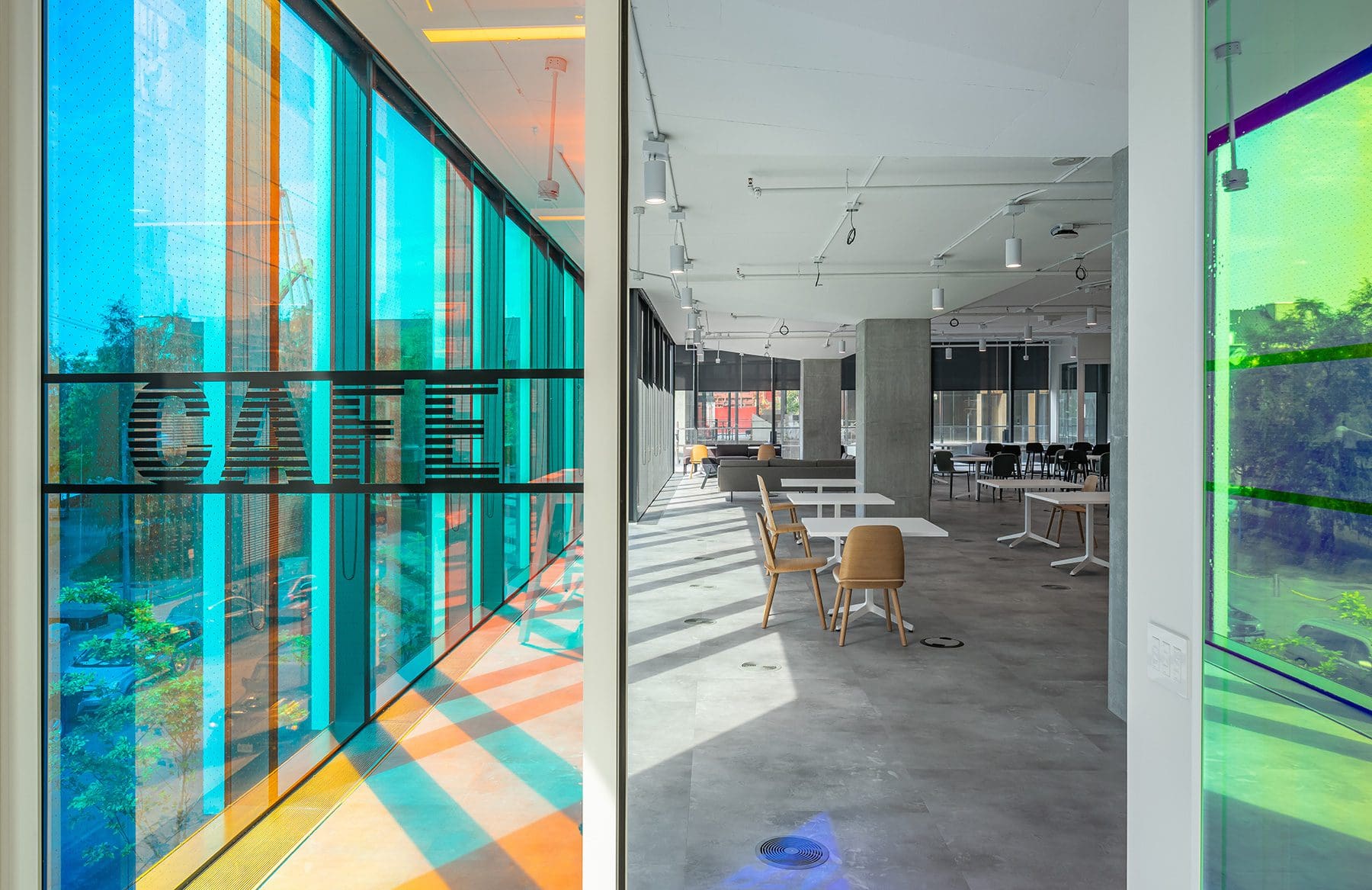 The café on the second floor offers a kitchen to grab a snack, hang out or collaborate. It also provides access to an outdoor terrace, which will double as a casual event and programming space in the evenings.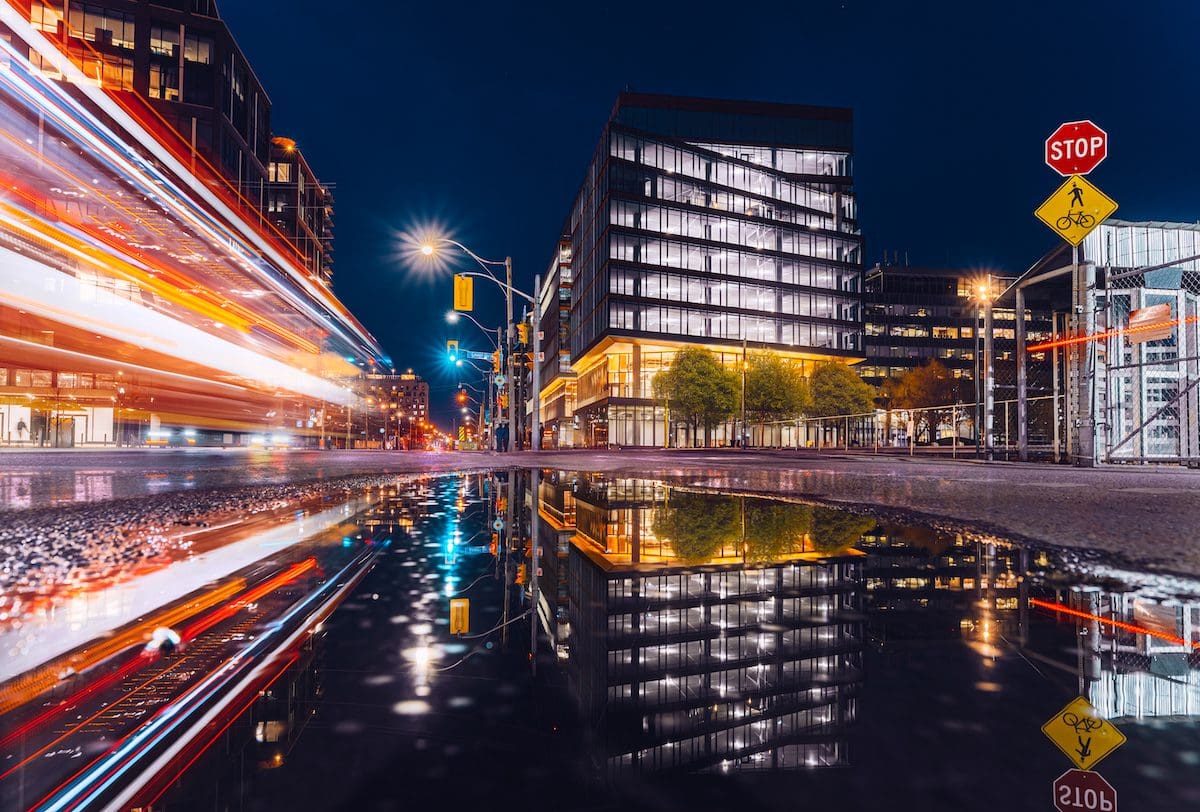 Toronto's lakefront community is a burgeoning new neighbourhood with offices, restaurants and retailers. The area is designed for walkability and is easily accessible by mass transit and dedicated cycle lanes. For business trips, Billy Bishop Airport and Union station are just around the corner.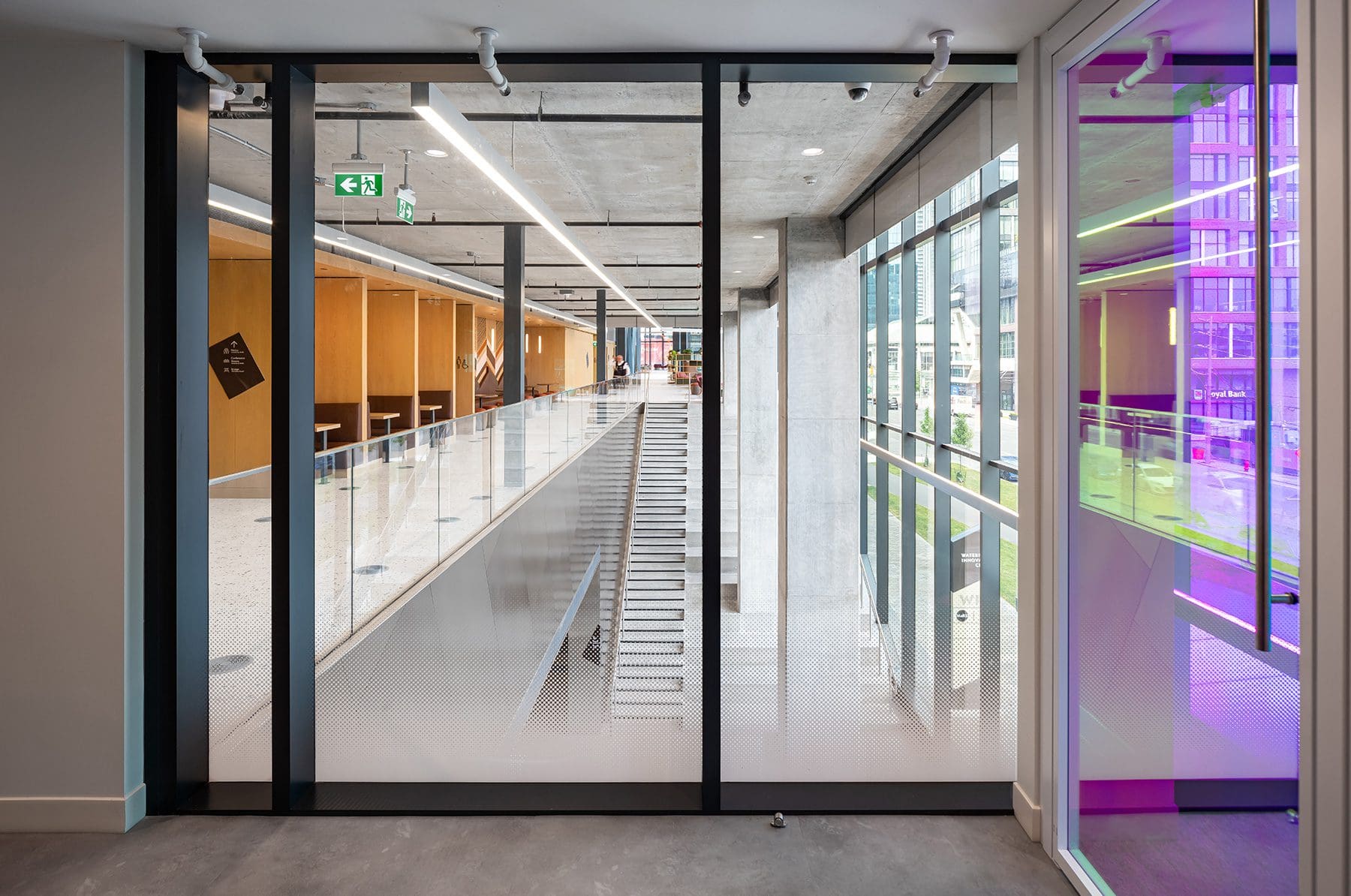 The centre is a short walk from the downtown core and is close to popular landmarks like St. Lawrence Market and the Distillery District.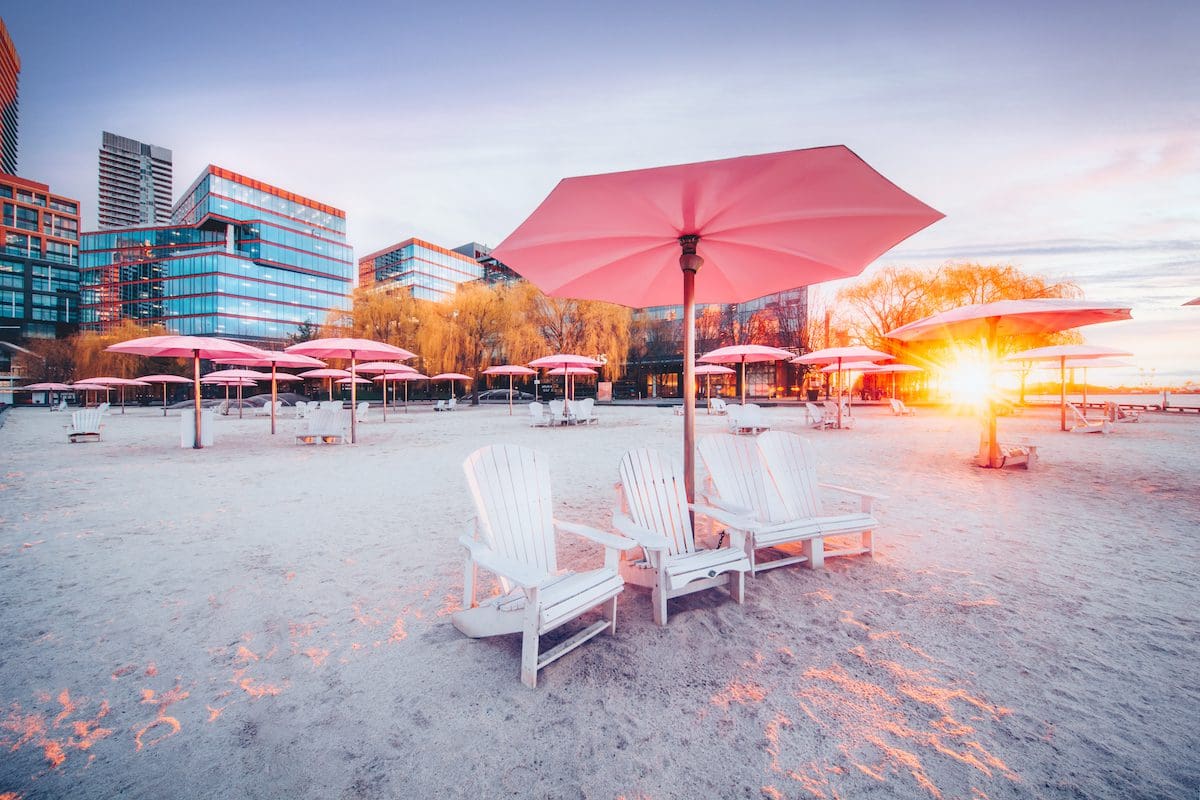 The building is located right next to Sugar Beach. This urban oasis, with its whimsical pink umbrellas and rolling rock formations, makes a perfect lunchtime hangout in the summer — if you don't mind getting a little sand in your work shoes.
Want to build your business by the lake? Email waterfront@marsdd.com for information on leasing space at MaRS Waterfront.