International business experts gathered virtually this week to discuss digital transformation, supply chains and preparing for the next big crisis.
---
Displaced workforces, talent shortages, cyberattacks and supply chains — COVID-19 has reset the world's priorities, highlighting key business issues considered niche before the pandemic. This week, top business leaders gathered at OpenText ConneXions to discuss the latest technologies tackling these issues.
OpenText CEO Mark Barrenechea — who is also speaking at Wired's Mastering Modern Work — set the tone of the summit in his opening address. Barrenechea warned that the volatility of remote work is driving "extreme" needs in connectivity, computing and automation, and that consumers, in turn, are demanding the Internet of Me: fast and user-friendly personalization and curated experiences. Big changes, no doubt, that will require organizations large and small to embrace digital-transformation products and services. But also, big opportunities for those working in the field.
Here are five takeaways from OpenText ConneXions.
Risk is not what it used to be
"If you built your house on sand and you managed to survive, don't be so foolish to do it again." That's the advice Greg White had for enterprises who failed to fortify their digital operations pre-pandemic. A principal at Supply Chain Now, White argues that COVID-19 has been the biggest supply-chain disruptor ever, exacerbating such traditional disruptions as ocean storms and stuck ships. Making things even more challenging, the majority of business leaders recently surveyed by OpenText say they are lagging in digital transformation. But it's not too late. Enterprises need to rethink supply chain strategy not simply as a cost-savings exercise, White says, but as a risk-mitigating exercise. "Cost is just one of many risks," he says, and tackling complex problems requires taking a holistic approach.
Labour will dominate headlines for years
Some regions have too many jobs; others not enough. Some people are leaving the workforce to care for loved ones; others feel trapped, burnt out and underpaid at jobs now deemed "essential." The COVID-19 emergency has put a wrench in the labour market, and rolling lockdowns and health restrictions around the world will continue to make it worse. ConneXions, however, managed to surface some potential solutions. Simon Ellis, program vice president at IDC, sees A.I. as a great way to lift workers, not replace them. For him, having smart-machine helpers eliminates rote tasks; they can also wrangle vast amounts of information at lightning speed. OpenText engineering executive John Radko, meanwhile, claims the Great Resignation will increase the outsourcing trend — good news for purveyors of fully-packaged software solutions and corporations with manufacturing and distribution in various corners of the globe.
You'd be wise to rest your operations on the cloud
Since about 2010, according to OpenText marketing expert Mark Morley, software folks have been obsessed with the cloud, and for good reason: it essentially provides unlimited computing power backed by increasingly rich data and science. And Morley says now is an excellent time to invest in the cloud, given the changes brought on by the pandemic. He lists four crucial benefits. First, the cloud allows companies to move their operations anywhere to work around legal and logistical snafus and access strategic customer bases. Next, the cloud improves online collaboration, with all employees connected to the same information hub. It also increases visibility with sensors that can track the state of equipment at each link in the supply chain. Plus, the cloud helps teams digitize insights, to make sense of new and emerging problems.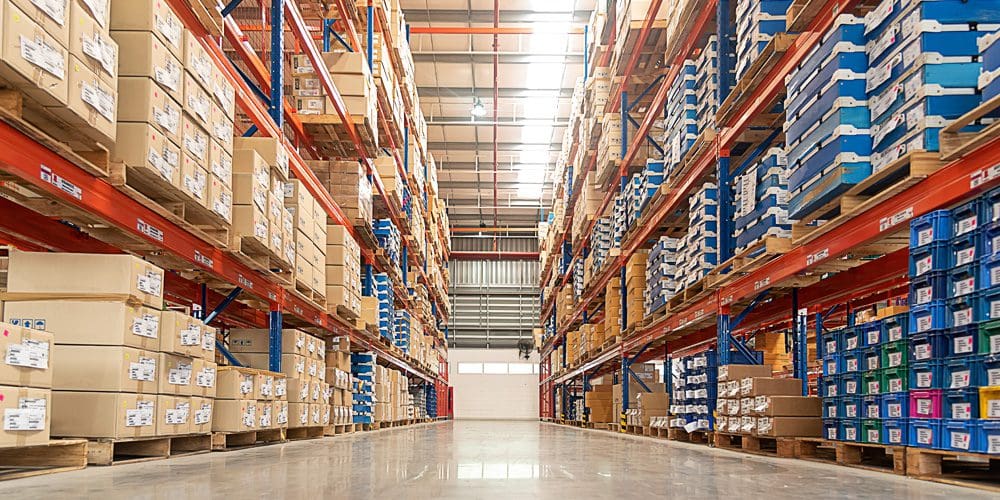 Digital transformation means more profit
Innovation is all about change, but that doesn't mean traditional philosophies can't be applied for success. Efficient, connected and secure companies have always made more money. And digital transformation is the easiest way to achieve those virtues given the current data revolution, says IDC's Ellis. Data-forward organizations leapfrog the competition in ways both simple and intricate: from chat devices and zero paper to predictive A.I. technology and digital twins for supply chains. Global data volumes are tripling every five years, far exceeding current supply; and while many companies have reservoirs of good, clean data, they may not have the expertise, or even bodies, to manage it. White sees the greatest industry gains coming in the digitization of manufacturing facilities, which are far behind the tech of distribution and retail centres.
Supply chains aren't really chains anymore — they're networks
If in the last year you wondered why petrol prices skyrocketed, the avocado market imploded and humanity went into a toilet-paper buying frenzy, it's because supply chains are complex, global and fragile. And as Barrenechea posits, they're also not even chains any more, they're networks: less a linear series of people, products and places, and more a 3D web of seemingly endless information and variables. Which means buyers and sellers alike must start thinking and solving supply challenges logarithmically. Once an enterprise bolsters its digital networks, it can then use IoT to enjoy advancements such as synchronized planning, dynamic fulfilment and automated factories. Most importantly, Barrenechea reminds us at the centre of any network, no matter how complex, is a customer — and they're always right.
Want the MaRS magazine delivered to your inbox? Sign up for our newsletter and never miss a story.