Canada is ranked among the best places in the world for cleantech innovation, with more than 800 cleantech companies employing over 55,000 people across the country. Here at MaRS, we support more than 200 cleantech ventures that are transforming industries ranging from energy and advanced manufacturing to agriculture and transportation.
MaRS-supported companies continued to show their strength at the Cleantech Forum in San Francisco yesterday, where six of them won spots on the Global Cleantech 100, a list of the world's most promising cleantech companies.
The winners reflect the breadth of the MaRS Cleantech portfolio. Opus One Solutions, Metamaterial Technologies, Axine Water Technologies, Minesense, Carboncure and ecobee all made the list, beating out more than 13,900 nominees from 93 countries.
"It's pretty incredible that we have that kind of a presence on the list, and it speaks to the ability for Canada to really maximize its role in this industry going forward," says Jon Dogterom, Managing Director of MaRS Cleantech.
Here's a closer look at all six companies, and how each one is shaping the future of the industry.
Opus One Solutions
Opus One founder and CEO Joshua Wong wants to transform the way we deliver electricity to our cities. If Opus One's recent successes are any indication, he's well on his way.
Municipalities in New York State, Nova Scotia and Hawaii are already using the Richmond Hill startup's software to transform their traditional energy systems to become more efficient and more accommodating to renewable energy sources. And last December the momentum picked up as the 70-employee company raised an undisclosed amount of Series B financing led by Vancouver-based Renewal Funds. The funds will help the company's planned international expansion.
"Opus One is very much changing the way in which our electricity grid operates, making it much more efficient and effective, which will ultimately drive down the costs of running a centralized grid," says Dogterom.
"We're going from a centralized one-way pipeline with one-way pricing, to a multi-way, transactive platform model," says Wong of the company's GridOS software.
"We're transitioning the grid, which is a physical platform for the delivery of energy, to an information platform."
Metamaterial Technologies
"We want to solve big problems and use crazy science to create life-improving applications."
That's how founder and CEO George Palikaras describes the mission of his Halifax-based company, Metamaterial Technologies Inc. (MTI). The company specializes in 'metamaterials:' synthetic materials that can absorb, bend or enhance light in ways that regular materials can't.
Since Palikaras founded MTI in 2011, the company has developed a slew of metamaterial applications in aerospace, healthcare, energy and cleantech, growing to over 30 employees and raising more than $23 million from investors in the process.
MTI is currently working with Lockheed Martin to develop metaSOLAR, a metamaterial that will help solar cells collect and absorb light without concentrators or tracking systems, increasing total cell output and reducing solar energy costs.
Axine Water Technologies
Pharmaceutical industry waste is not only filled with toxic compounds, but also expensive to process and showing up in increasingly alarming quantities in our streams and rivers. Vancouver-based Axine Water Technologies could soon change that.
The company recently signed a multi-year deal with an unnamed leading pharmaceutical manufacturer to provide on-site use of the company's breakthrough water treatment technology, which turns toxic waste compounds into harmless gases like hydrogen, oxygen and nitrogen.
The company has raised more than $20 million since 2014 from funds backed by Royal Dutch Shell, Citigroup, the Business Development Bank of Canada and Japan's Asahi Kasei.
"Axine is establishing a new standard of care in the pharmaceutical industry for on-site treatment of toxic organic pollutants," said CEO Jonathan Rhone.
"We're seeing tremendous demand for our solutions across the pharmaceutical industry as manufacturers seek to reduce the cost, risk and environmental impact of toxic organics in wastewater."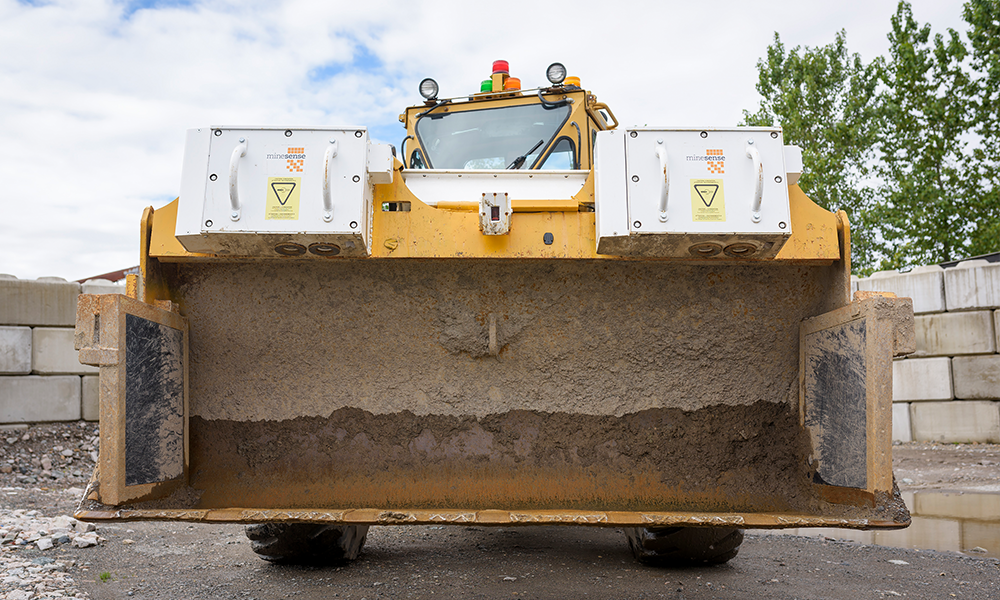 MineSense
The mining industry produces tens of billions of tonnes in waste every year, polluting ecosystems, groundwater and human populations. But if you ask Vancouver-based Minesense, a lot of that waste contains valuable ore that we could avoid throwing away in the first place.
The company's technology, which uses sensors and real-time data to tell mines how to make better decisions about how and when to process ore, promises to help large-scale mines become more efficient and cut down on their CO2, energy and water footprint.
MineSense is gearing up to implement its vision of low-waste mining on a global scale, recently announcing a partnership with Siemens which will see the company's technology developed worldwide.
The company raised a $24-million equity financing round in September 2018 led by Prelude Ventures and including companies like Caterpillar and Mitsubishi.
CarbonCure
Concrete is one of the world's most popular construction materials, but it has a big problem: producing it releases a lot of carbon dioxide. The team at Dartmouth-based startup Carboncure thinks they've found a solution.
The company takes waste CO2 collected from refineries, coal plants and fertilizer plants, and injects it into concrete as its being made. The process makes the concrete stronger while permanently sequestering the CO2. Win-win.
"We've made it simple and profitable to build resilient structures with lower carbon dioxide emissions," says CarbonCure CEO Robert Niven.
"Every tonne of CO2 used in concrete production with [our] technology results in a multiplier effect that saves an additional 28 tonnes of CO2 and over $3,100 in production efficiencies."
Investors are drawn to the numbers. CarbonCure recently closed a funding round whose principals included some of the world's richest people: Jeff Bezos, Michael Bloomberg, Reid Hoffman, Bill Gates and Richard Branson.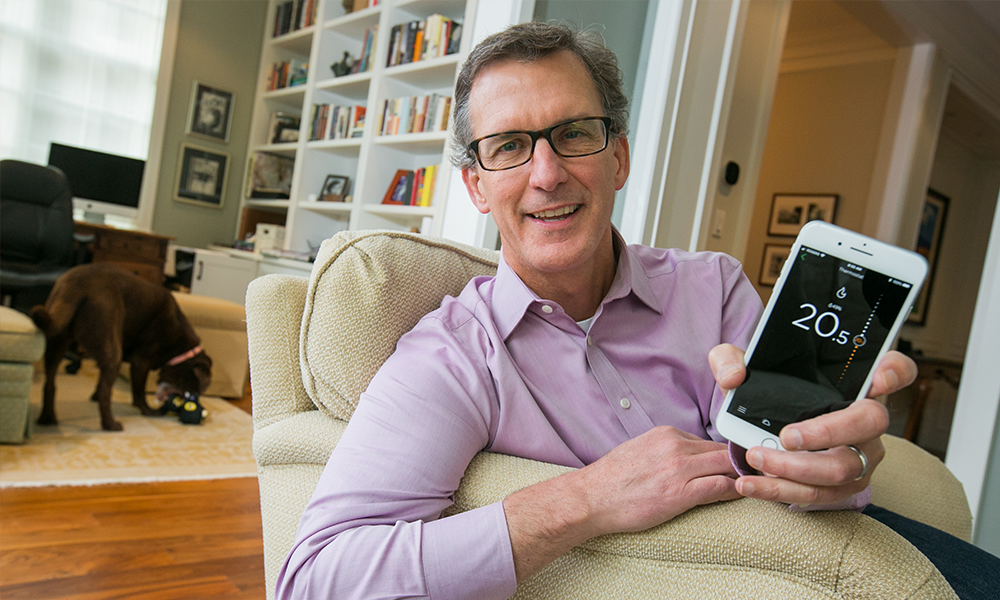 ecobee
For a long time, programmable thermostats were clunky, hard to use, and would often leave you with a hefty heating bill. Toronto-based ecobee wants to change that.
ecobee's line of smart thermostats has flown off the shelves in recent years, allowing the company to grown more than 350 employees and raise $80 million in Series C funding last year from investors like Amazon. The company recently set itself the goal of becoming a unicorn, targeting $1 billion in sales by 2020.
The company's flagship product, the ecobee4, uses data from wireless sensors around the home and local weather data to regulate the temperature in your home and maximize energy savings.
"I think people started looking at a thermostat as something that actually enables you to make a massive impact," says Dogterom of ecobee's recent success.
"If you can connect and control multiple thermostats together, you can use them for load balancing. And if you can use them for load balancing, you can decrease some of the high carbon content that goes into meeting peak demand in cities."