It takes more than garbage-collecting robots to build a great place to live.
---
There's nothing like that new city smell. The idea of wiping the slate clean and building a community from scratch is so appealing that around 150 of them are in the works globally. They range from Egypt's aseptic New Administrative Capital to Mexico's attempt to fuse the urban and natural worlds in its Smart Forest City. Even plucky Innisfil is planning a new town centre called The Orbit that could house 150,000 people.
In most cases, developers talk up their use of technology to create a clean, green place that's free of aggravations like pollution, traffic and — in some cases — even bad weather. But there's a fine line between hope and hubris, and many smart city projects have found themselves on the wrong side of it.
"There's a lot of hype around new cities, but there's not much follow-through," says Sarah Moser, a professor of urban geography at McGill University. "Many of them are PowerPoint cities that exist only in websites and presentations."
While the technologies themselves are sound, Moser says that many of these projects are driven by "utopian ideas and assumptions" that crowd out the more workaday realities of building a livable community. "I'm not anti-new city, but the way they are being done tends to be unrealistic. The idea of a smart city has been taken over by tech, but sometimes being smart actually means planting trees and building bike lanes."
Here's a look at some recent attempts to build a city of the future, and whether they succeeded in making the jump from artists' rendering to reality.
Masdar City, Abu Dhabi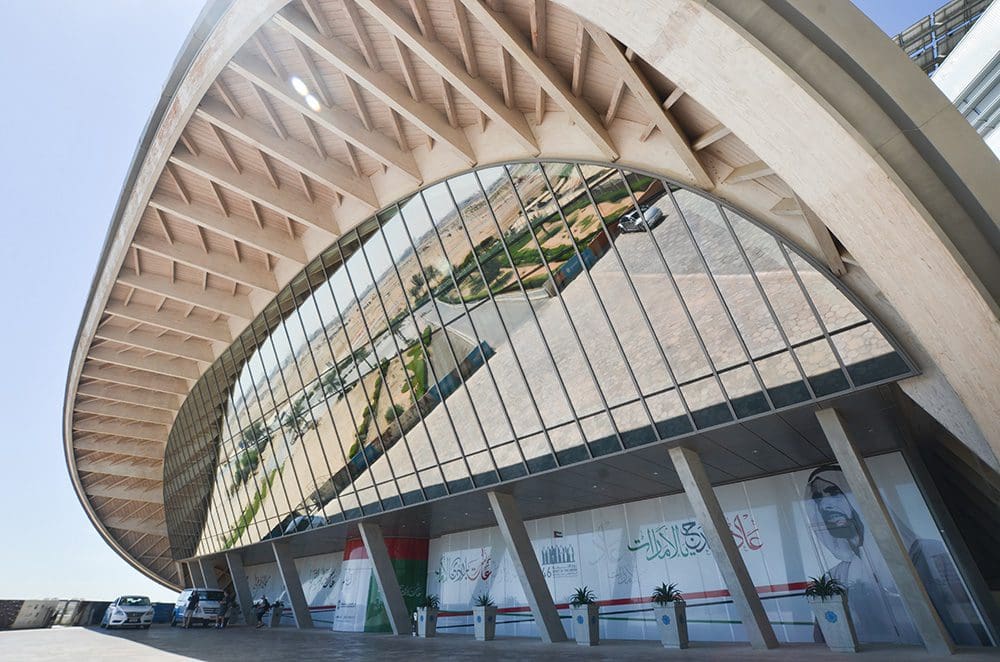 Striking architecture, like this at the Ecological Convention Centre, is a feature of Masdar City.
What it promised: In 2006, the Abu Dhabi government said it would invest $22 billion to create the world's first zero-carbon city and a hub for the cleantech industry on a six-square-kilometre patch of land next to the city's airport. Its 50,000 residents would get around the car-free city using underground driverless electric shuttles, work in energy-efficient buildings and be kept cool by breezes from a wind tower.
How it's going: A decade after the project started only five per cent of the city had been built, and its completion date has now been pushed back to 2030.
Moser's take: "Even with the deep pockets of Abu Dhabi, the plans for Masdar were too ambitious to be carried out, and the project has since been dramatically modified and scaled back. The driverless pods have been scrapped and now cars are allowed in, although Masdar still emphasizes walkability, which is supported by a dense urban fabric with quite narrow streets. And, credit where it is due, the architecture is beautiful."
Quayside, Toronto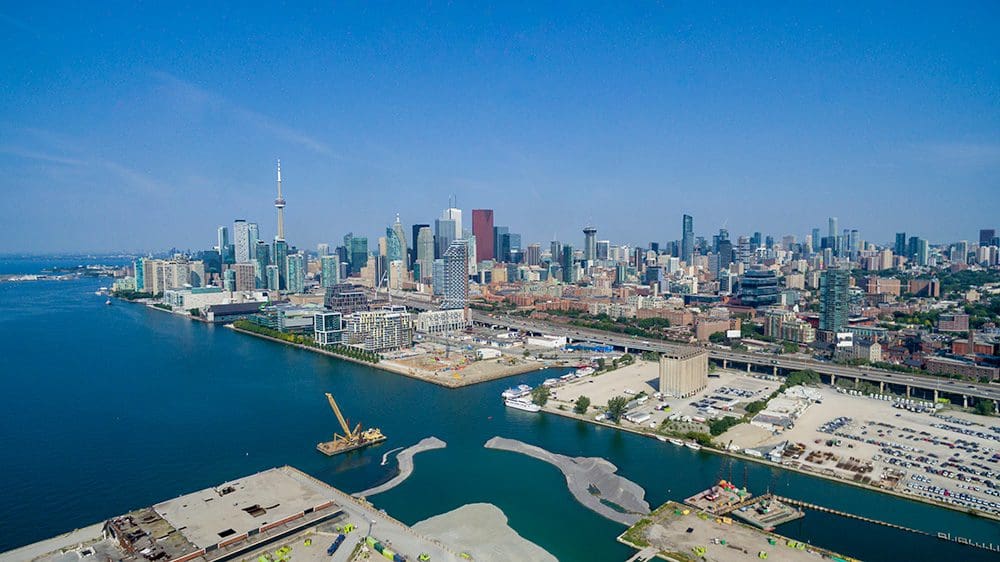 Plans for Quayside — a smart and sustainable community on Toronto's waterfront — were announced in 2017.
What it promised: Sidewalk Labs, a subsidiary of Google, proposed a high-tech and sustainable neighbourhood on Toronto's eastern lakeshore. Among the ideas were heated pavements to encourage year-round walking, trash-collecting robots, winterized outdoor spaces protected by plastic "raincoats," self-driving delivery vehicles on an underground tunnel network, traffic sensors and adaptable street layouts.
How it's going: Quayside is still deserted. After three years of controversy over data protection and governance issues, Sidewalk Labs walked away from the project in 2020 citing pandemic upheaval. Waterfront Toronto is now working on new designs for the site.
Moser's take: "The key takeaway is that our elected representatives and city officials have very low data literacy. They are easily seduced by futuristic 'smart city' visions and by the prospect of outsourcing city building and governance to big corporations. Our data protection laws are woefully behind, and we urgently need to craft legislation that will secure our rights as citizens, rather than hope that tech companies will opt to look after our best interests."
Songdo International Business District, Incheon, South Korea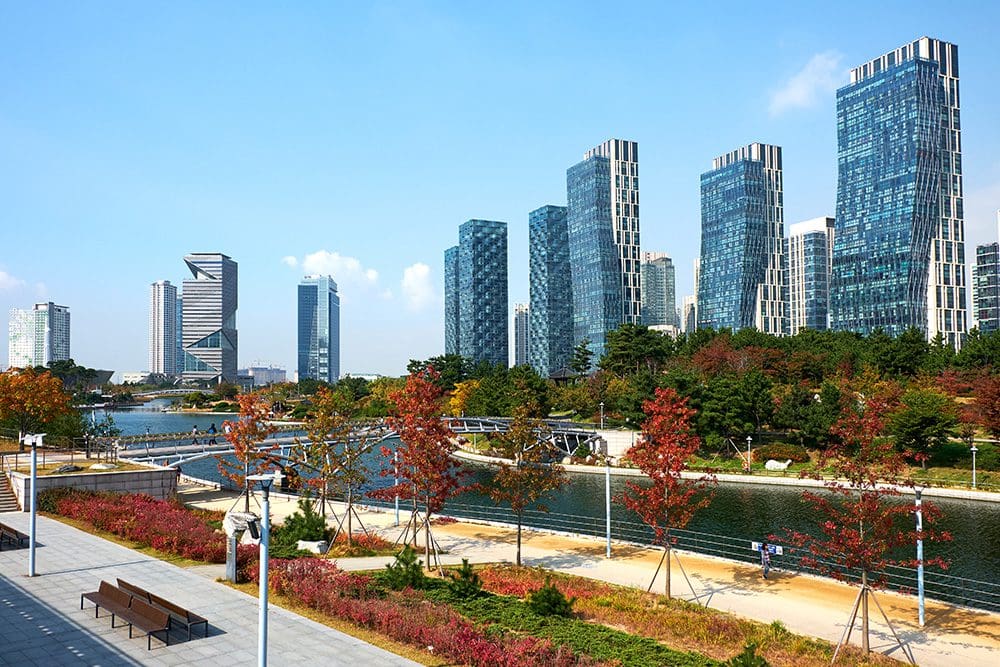 Songdo features a massive green space reminiscent of New York's Central Park.
What it promised: A $40-billion sustainable city on a 1,500-acre patch of reclaimed waterfront near Seoul. State-of-the-art technology would monitor energy usage and traffic flows while garbage would be whisked away through pneumatic tubes to be burned to generate electricity. Energy-efficient buildings would surround a green space modelled on New York's Central Park and extensive public transit and biking infrastructure would enable the city to one day become car free.
How it's going: Launched in 2002, Songdo was among the first wave of smart cities. It succeeded in creating an entirely new district and deploying new technologies. But it has attracted only around half the 300,000 residents originally expected.
Moser's take: "Songdo is still underpopulated and feels a bit sleepy. The project's claims about being the first car-free city are nonsense since there are massive highway-like roads running through it. There are some night spots in Songdo, so maybe in time it will feel more vibrant, just as other planned cities like Chandigarh in India and Brasilia are now. But it does seem to be challenging for cities built from scratch to lose that overly planned feeling."
Union Point, Greater Boston, Mass.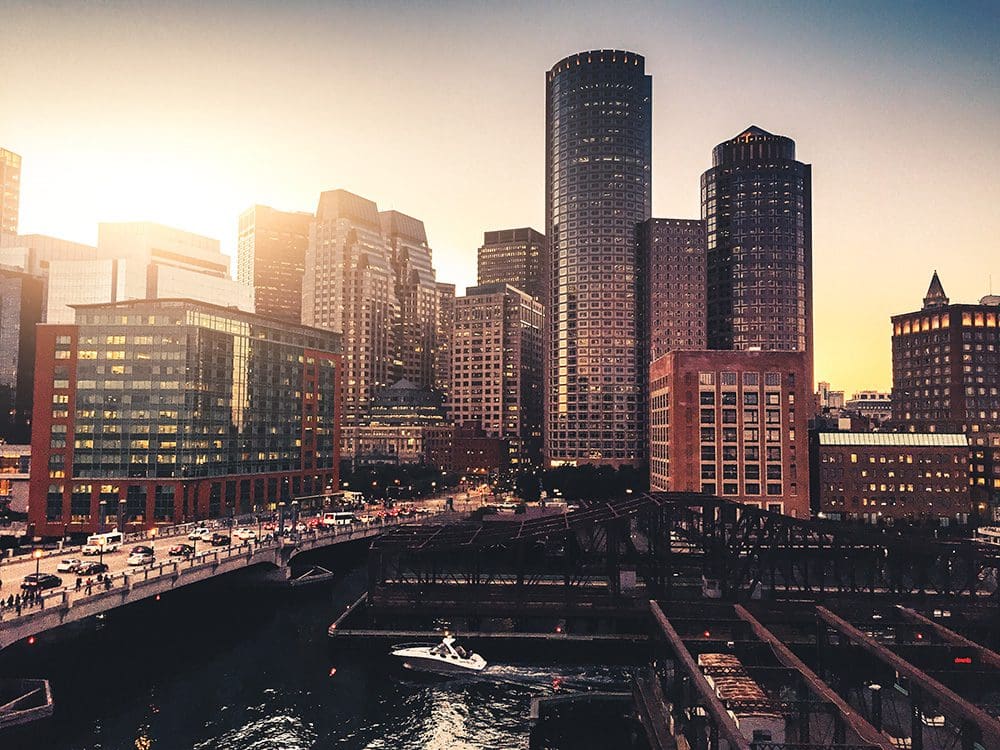 Union Point aimed to capitalize on Boston's burgeoning tech sector with a $1-billion development in nearby South Weymouth, Mass.
What it promised: To turn 1,500 acres of former naval air station land in South Weymouth near Boston into the Silicon Valley of the East Coast. The $1-billion plan included building thousands of houses and high-tech offices, together with retail space and a sports complex. General Electric was reportedly in talks to provide the technologies to run electricity microgrids and intelligent street lighting that could also monitor traffic and noise pollution. Launched in 2017, it was briefly touted as a contender to land Amazon's second headquarters.
How it's going: It bombed. The project was quickly beset by financial troubles and descended into recriminations and lawsuits among the developer, its backers and staff.
Moser's take: "It was all fantastical, aspirational marketing. The greater Boston area is not a bad place for urban expansion as it is an incredibly expensive area with a booming tech sector. However, the developers sold a fiction that easily seduced local government officials. They were willing to cede public land, power, citizen privacy and data governance to corporate actors to create an overnight tech hub that would supposedly make the region instantly prosperous."
Neom, Saudi Arabia
What it promises: To turn a 26,500-square-kilometre chunk of Saudi desert into the world's first cognitive urban area. The planners haven't explained what that might mean, but they do stress it's "something that's never been done before." The biggest of the big ideas is The Line, a 170-kilometre-long vertical city that promises to house 9 million people, run entirely on renewable power and take up 95 per cent less space than conventional urban areas. Also pinned to the planners' mood board is Oxagon, a zone for clean industries on the Red Sea that will feature a fully automated port and — for some unstated reason — will be the world's largest floating structure.
How it's going: For now, Neom exists mostly on breathlessly enthusiastic websites, but the Saudi government insists the first phase will be complete by 2030.
Moser's take: "There is a lot of money and support for this project in Saudi Arabia. Earthworks have begun and planning and design teams are living on site. What is being planned is like Masdar on steroids: a total reinvention of urban life and mobility. But they keep releasing new designs so it's impossible to know what shape it will take. I'm not convinced that anything they have come up with to date is feasible. However, they will build something but it's anyone's guess what it will look like."
Hear about smart solutions that could help retrofit cities that already exist on the sixth episode of the MaRS podcast Solve for X: Innovations to Save the Planet.