Only a few weeks into the new decade and the tech community has once again ramped up its furious product development. As we saw at the Consumer Electronics Show (CES), the largest tech exhibition in the world, the products coming up are staggering: 5G connectivity in your toothbrush; self-driving cars that can move sideways; infrared beauty products; the list of science-fiction-inspired innovations goes on.
Below, we've listed seven trends — and the products fuelling them — that will change the way you live, work and play over the coming years.
Transit drives the conversation
Fresh off Tesla's bullish launch of the Cybertruck, the automotive industry continues to be the most dominant player in the tech product world. And two models, in particular, have caught our eye:
This stunning show car, conceptualized in partnership with James Cameron's Avatar, is inspired by the film's belief that humans must live in peace with nature. The Vision AVTR is electric and emission-free, as sustainability is Daimler's strategic priority going forward. The vehicle is also autonomous, can drive sideways, and has no steering wheel, no pedals and no dashboard display.
Yes, Sony has gotten into the car business. The company's Vision-S Prototype strives to differentiate itself on the strength of Sony's sensor and camera technology — for safety, automation and entertainment. Designed with a newly-engineered E.V. power platform by Magna, and geared toward autonomous driving, the car is network connected and adaptive. The Vision-S Prototype is intended for road-testing later in 2020.
And there's more
Some of the most exciting cars presented at CES came from three automakers breaking into the E.V. market: Fisker offered a pre-sale for their Ocean SUV; Rivian presented the R1T Truck with a hardware-level integration of Alexa; and Byton, a Chinese company, is bringing its M-Byte, equipped with a 48″ display screen to market.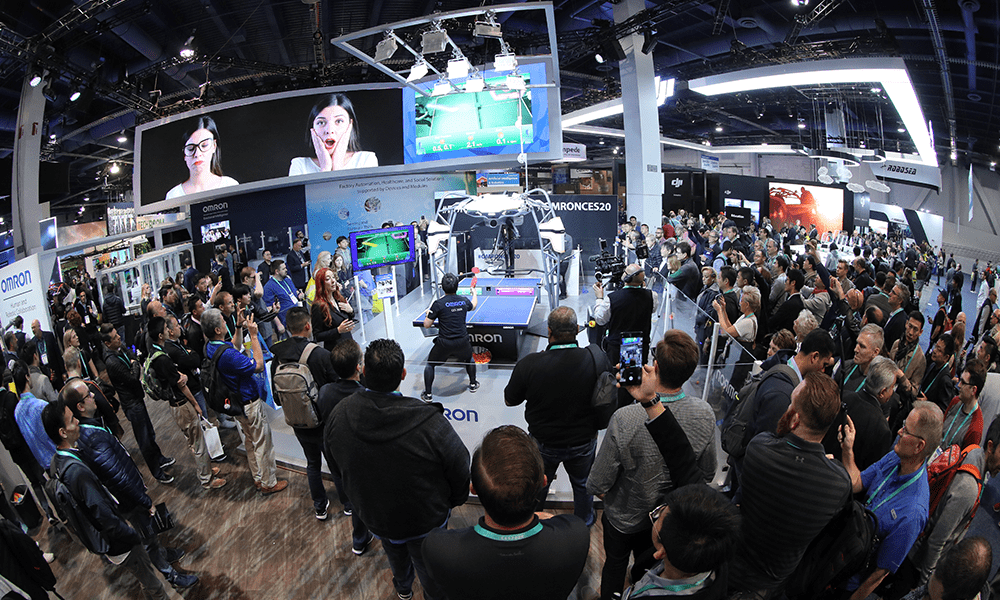 Little tech; big impact
Intelligent micro appliances are set to steal the show from their established smart-kitchen counterparts. As density in urban centres increases, living spaces get smaller, and our lives get busier, we need new solutions.
This automated, residential, hydroponic produce grower offers a Keurig-style SeedPod subscription to grow organic greens, herbs and some flowers (but not cannabis — we asked) in six weeks or less.
Once you have your fresh greens in hand, move over to this nifty device, an intelligent, all-in-one cooking system, coupled with a touchpad display that offers guided cooking videos and custom recipes, as well as connection to other cooks.
After your delicious meal, let Bob — your Wi-Fi-enabled, portable, countertop dishwasher — help with the cleanup.
Lastly, relax and unwind with a custom cocktail prepared by your Bartesian digital mixologist. It's a sleek appliance designed for a minimalist lifestyle and micro spaces, great for urban, studio dwellers looking to smarten-up their kitchens.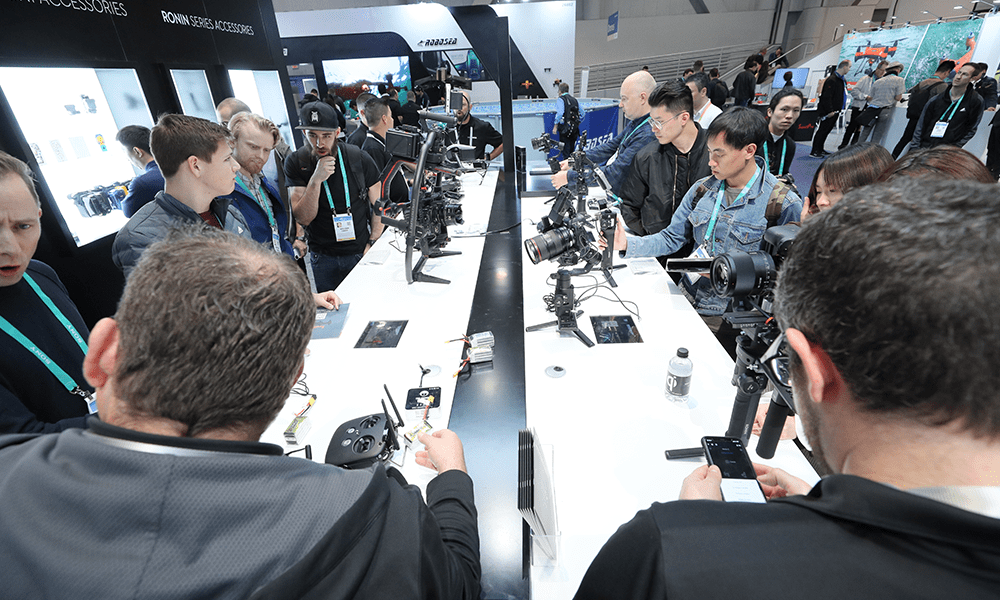 In their element: drones for air, land and sea
Drones, whether autonomous or remote-controlled, have greatly increased in functionality, range and variability for the everyday consumer. Once thought as only as military tools, today's drones do everything from film beautiful scenes for Hollywood movies to deliver food.
PowerEgg X is an AI-enabled camera and performance drone that can operate in all weather conditions. The product was even displayed at CES under a waterfall with no effect on its velocity or picture quality.
Land-based drones, like this four-legged "dog" robot, are also on the rise. Designed for research, entertainment (it has a multiplayer "battle mode"), security, and search and rescue applications, Aliengo is the cute — or creepy, depending on your tastes — best friend for the allergenic tech enthusiast in your life.
The PowerDolphin is a friendly and helpful fishing companion that equips anglers with automated sonar detection and intelligent baiting to bag more fish. It can also tow fish, hook and bait directly and reach underwater areas through wireless control based on water conditions, dramatically extending the length of the fishing rod.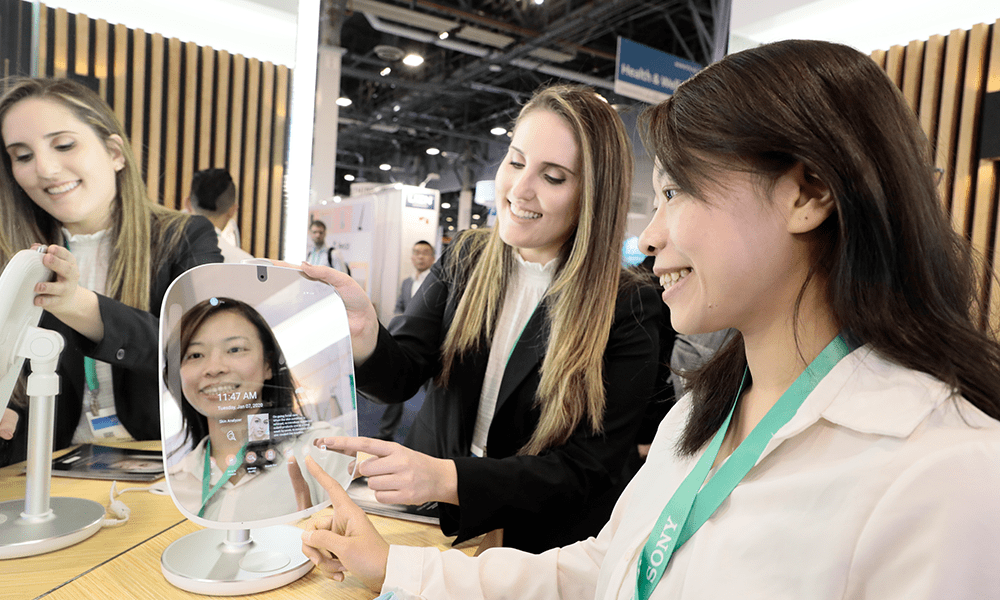 Beauty is in the eye of the beholder (and the palm of your hand)
Already a multi-billion-dollar sector, the beauty industry is expanding its horizons into hardware devices and new business models as it sashays into the tech arena.
In partnership with luxury skincare and fragrance brand L'Occitane,Duolab has launched a unique device that blends and warms custom skincare formulas on the spot from a wide selection of capsules that target diverse skin conditions from hydration to fine lines. The capsules are received via monthly subscription and are recycled through a national mail-back program.
If creams are not enough, but more invasive treatments like injectable fillers are too much, then you're in luck. Boasting similar technology to what NASA uses to grow plants in space, you can now combat the signs of aging with red, infrared and LED light therapy in the form of Opatra's Synergy product.
Once you've completed your cosmetic and light treatments, use this A.I-powered mirror to analyze the efficacy of your skincare routine and seek custom recommendations for other areas that might need attention.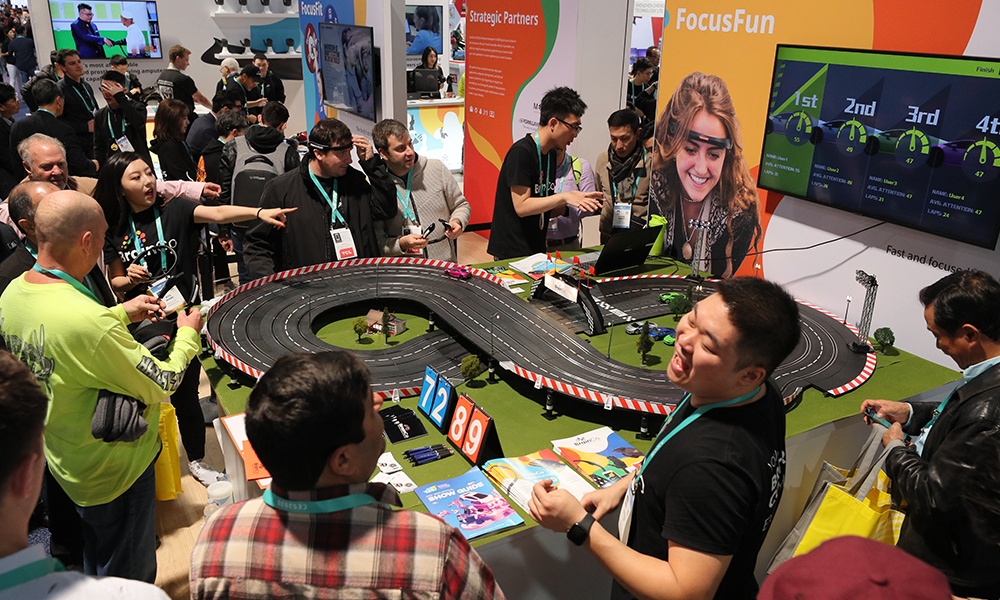 Do it for the kids
A heartening trend at CES was the amount of tech for kids (and kids at heart). Many of the applications were designed to introduce and hone STEM skills with toys available for children as young as three.
Offering endless configurations, Mabot's A.I.-backed, configurable and programmable components let kids design, build, code and play with as many robot friends as their little minds can conjure up.
Other kid-friendly gadgets are designed to support literacy skills like speaking and reading. Roybi, for its part, uses A.I. technologies like natural language processing (NLP) and machine learning to teach kids new languages.
Overall, though, our favourite toy was Code Jumper, an accessible coding kit designed for blind or visually-impaired kids. The product teaches the basics of computer programming and computational thinking by using tactile components that incorporate sounds, allowing them to progress to keyboard languages like Scratch over time.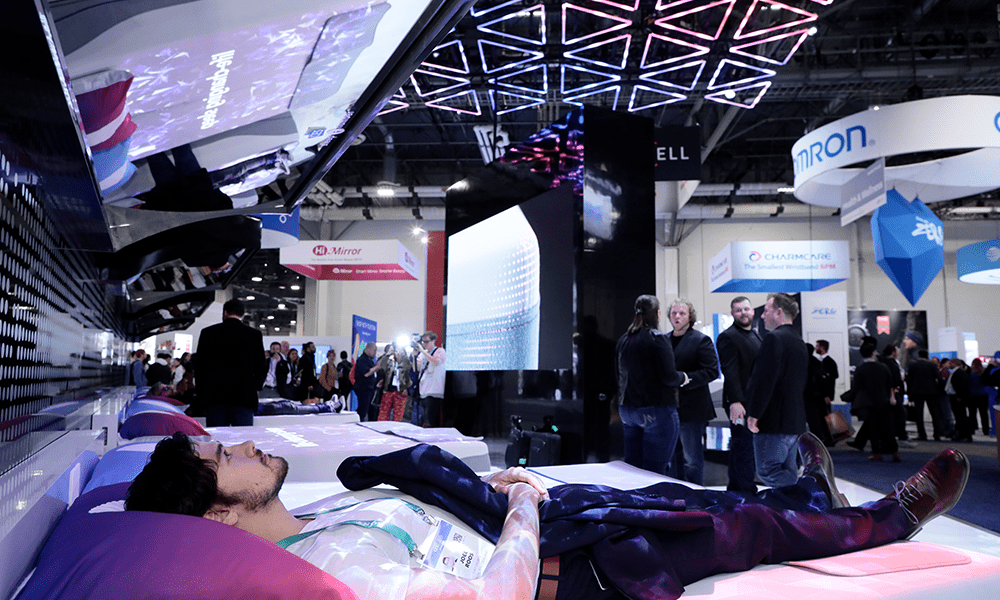 Tech isn't just for young folks
Seniors struggling with technology is a stereotype that is quickly getting, well, old. And consumers in this demographic, along with caregivers, are looking for aging-in-place solutions that allow people to stay active, connected and fulfilled.
Wearables like this device are specifically designed for active, but increasingly frail seniors, to help them maintain their independence, track their well-being and adhere to care plans while on-the-go.
Alternately, in-home systems like Addison Care, offer a voice-activated virtual caregiver that interacts with users via touchscreens placed throughout the home. Addison helps with everything from vitals monitoring, to medication reminders, to video rehab coaching — all through a friendly A.I. avatar.
For older seniors or those living with deteriorating cognitive and physical conditions, like dementia or incontinence, smart technologies can improve their quality of life and reduce the burden of care on their family members or medical staff. Smardii, for example, is a connected adult diaper that can detect waste, measure body temperature and positioning, and help with fall and wander prevention. Data from Smardii transmits to a nurse monitoring station for timely support.
And of course: robots, robots, robots
Everywhere you turn at CES (and pretty much any tech convention these days), some type of service or companion robot is on display. Robots to feed and entertain your pets (Varram), robot waiters with kitty faces to serve your next meal (PuduTech's BellaBot), and ridiculously proficient ping-pong playing robots (Omron's Forpheus) with sentiment analysis capabilities that can tell when you're being a bad sport and finally let you win.
Want the MaRS magazine delivered to your inbox? Sign up to our newsletter and never miss a story.