Note: This post was written by Joe Lee with contributions from Claudio Munoz and Lucas Armstrong.
Media experts, media enthusiasts, and media and technology startup founders gathered at MaRS recently to take a hard look at the future of the Canadian media sector. Together they delved into issues including the challenges that Canadian media companies are currently facing, what Canadian media industries look like today and what Canadian media startups need to do to succeed.
The future of media startups in Canada
The panel discussion was lively, featuring a range of media experts and entrepreneurs who did not always agree on where media-focused startups are headed in Canada. For example, when panel host Ben Peterson, co-founder and CEO of startup Newsana, asked the panellists whether they would attempt to build a startup in Toronto, they were divided. While both Craig Saila, director of digital products at The Globe and Mail, and Tessa Sproule, director of digital content at CBC, said they would, Steve Billinger, principal at Broken Dog and former executive at CBC and BSkyB, said he would not and hinted that Newsana could be a bigger success story if it were headquartered in the United States.
The event also highlighted major findings from MaRS' "Digital Transition: Canadian Media Experiments in 2014" paper series, including the fact that digital teams within major Canadian media organizations are actually very agile and startup-like. Thus, the key question is how these teams can negotiate to gain the resources and recognition from their senior management teams needed to move projects forward. The event also featured showcases and presentations from MaRS venture clients and other media-focused companies, including Pressly, SlimCut Media, Sourced.fm, Wondereur, Verold, Viafoura, Vidoyen and Vidrack.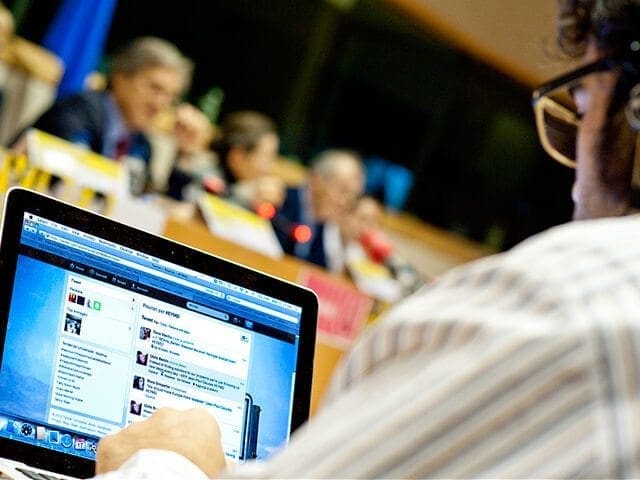 How journalism will thrive in the digital age
Our MaRS Market Intelligence team interviewed panel host Ben Peterson after the event to hear more of his thoughts on the Canadian media industry, current digital models and his startup, Newsana.
Market Intelligence (MI): What do you think journalism needs in order to thrive in the digital age?
Ben Peterson (BP): It needs a new business model, plain and simple. The old models are broken, and current digital models are great for monetizing listicles and cat photos, but are terrible at monetizing real journalism. Unfortunately, high-quality investigative journalism takes time and money to produce, and it rarely generates enough pageviews to cover its cost from advertisers. So, if advertising can't cover the cost of producing quality content, what can? I strongly believe that the only way forward is, in a sense, to take a step backward—journalism companies must start charging their readers again. Consumers are more and more willing to pay for quality content, according to surveys, but few are actually doing so. Whoever can find a way to actually get consumers to open their wallets for content again will be the next big winners in the journalism world.
MI: What was your biggest takeaway from the event?
BP: The media sector is huge. It encompasses games, journalism and content of all sorts, 3D visualization technology, art and everything in between. Each of these sectors is struggling with its own unique challenges. The old guards are struggling to max out what remains of their legacy business models, while new startups are struggling to [become] the next big thing. The real challenge, I think, is how we can cut past all of the difficulties of working in a small and conservative market to hit a few home runs. Hopefully, events like this one can help.
MI: Tell us about the startup you're working on, Newsana.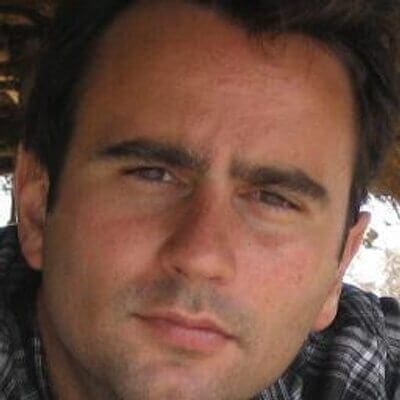 BP: We have two sites, newsana.com and newsanaplus.com. Both sites tackle the same problem: how do we deliver the best-of-the-best content from across the Internet to readers according to their interests and tastes?
Newsana, which we launched a little over a year ago, does this by expert-sourcing content. Our community members find, share and vote on content in their fields of expertise, pulling the best content to the surface. NewsanaPlus, which launched less than two months ago, does this by allowing experts to create their own newsmagazines, pulling the best of what they're reading and writing together in one place. Our curators set a price and sell subscriptions to their newsmags; we split all revenue generated. Currently, most of my effort is being put into NewsanaPlus. We've seen some good early results and are excited by the business model behind it.
MI: What is your relationship with traditional media?
BP: I love traditional media. It's where, by and large, most of the best journalism is being produced. Much of the content we recommend at Newsana links back to traditional news sites, such as the New York Times and the Globe and Mail.
The issue from Newsana's perspective is that nobody reads the news just from one source anymore. We want the best of the Times, the best of the Globe, the best of the Wall Street Journal etc. Why limit yourself to only one publication when you can just as easily access any site? Newsana allows our community to pull together content from across the Internet, presenting the best-of-the-best in a way any single publication cannot do.
We have a bit of a love-hate relationship with traditional news. We love their content and they (sometimes begrudgingly) love the traffic we drive to them. They look at most startups with old-man suspicion, and most startups look at their old creaky business models with a hint of youthful disrespect.
At the end of the day, yes, we see ourselves as a disruptor. But we have to continue to grow and scale to have a legitimate claim on that tag. So for now, let's just say we're a friendly news startup with some highly innovative ideas.
MI: What do you have planned for Newsana in the next six to 24 months?  
BP: Our big focus will be to finish testing our first version of NewsanaPlus and, if it works out, to scale it. Right now we have about 30 curators, which is a solid start. We'll have a better grasp of whether this test has been successful enough to scale it in the next few weeks, but our early numbers are looking positive. To scale, we'll need to build a better platform and to start attracting some marquee names to come on board.
What I'm really most excited about in all of this is to start paying out our curators. If we can put real money in the pockets of curators for doing something they, by and large, are already doing and love, then we'll be adding a lot of value into the system and into people's lives.
Want more media and entertainment insights?
We're releasing a paper on infotainment for the smart home as part of our Connected World Market Insights Series. Check it out next month!