If artificial intelligence has a home, it's Toronto. For decades, a small group of researchers led by Geoffrey Hinton worked here on the theoretical models of deep learning. They worked in relative obscurity until computing power caught up to their mathematics and the world woke up to the potential of AI.
Now, as the AI industry booms, the deep pools of talent and expertise built up in this region over years have made Toronto a top destination for companies racing to find a competitive edge. Google, Microsoft, NVIDIA, Samsung, Uber, Intel, LG, General Motors and Thomson Reuters have all made major investments in AI labs here. And Toronto's thriving startup ecosystem, the fastest growing in North America, routinely delivers novel AI-based products for sectors ranging from security and advanced manufacturing to farming and financial services.
That also makes Toronto a natural home for Collision, one of the world's premiere tech gatherings. The conference, taking place at the Enercare Centre this May, is expected to draw 25,000 attendees and is a major event for North American startups, investors, corporates and scientists. Collision CEO Paddy Cosgrave cites Toronto's burgeoning AI ecosystem as a significant factor in his decision to stage the conference here for the next three years.
The packed program is loaded with lectures and panels led by some of the world's foremost thought leaders and much of the interest is expected to focus on AI.
So, as Toronto prepares to welcome the AI community's most brilliant minds, here are four speakers that we're most excited to see.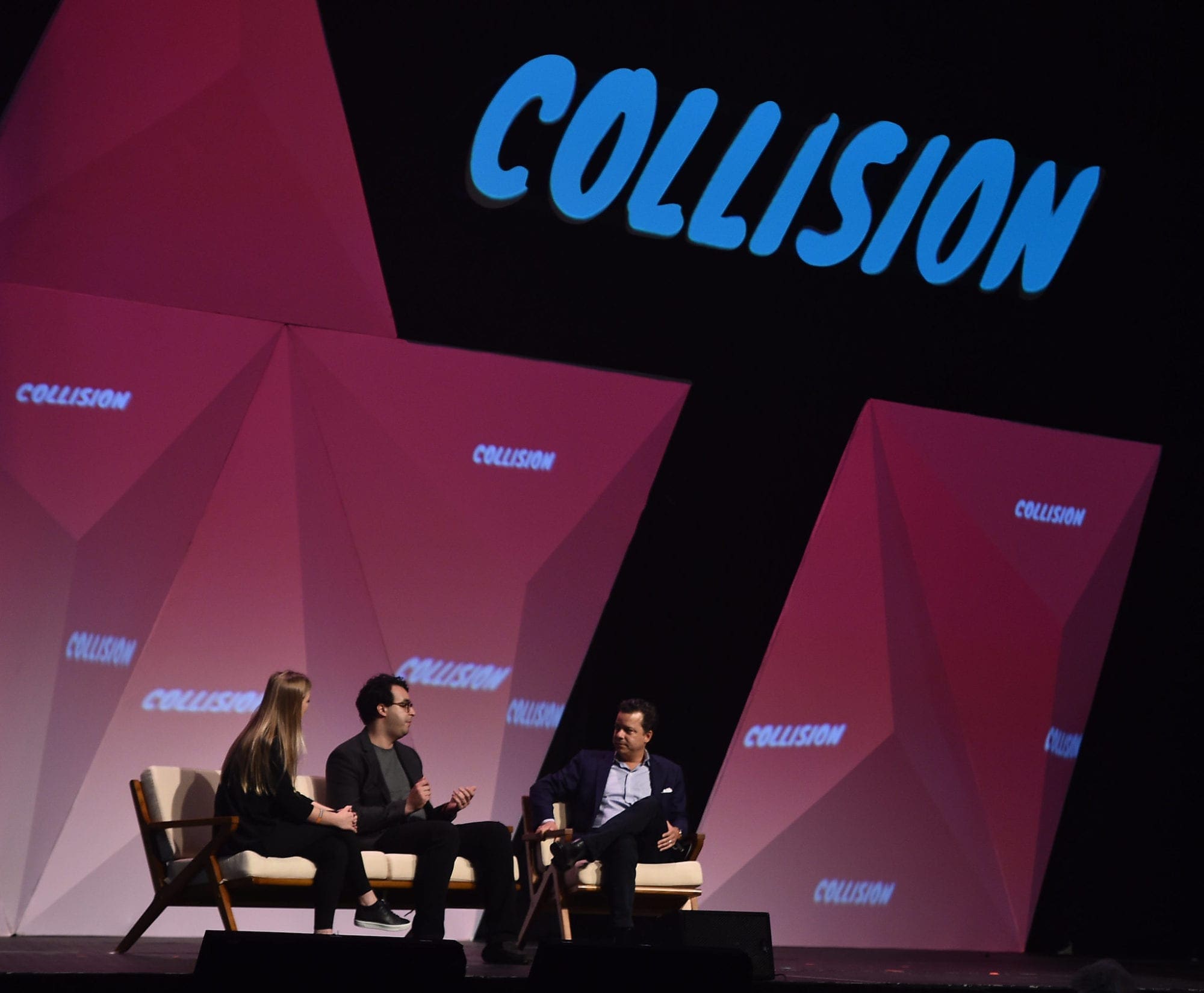 Mona Siddiqui, chief data officer, U.S. Department of Health and Human Services
A doctor of medicine and political veteran, Mona is in charge of building America's healthcare data infrastructure while also leading Health and Human Services' AI strategy. Mona has made it her mission to modernize the department by instilling a data-driven culture of transparency and innovation. She has previously held senior roles at the John Hopkins University School of Medicine, the Center for Medicare and Medicaid Innovation, and the White House National Science and Technology Council.
Hicham Oudghiri, co-founder and CEO, Enigma
Hicham is living proof that AI experts come from all backgrounds. With a degree in philosophy and mathematics, Hicham began his career in the energy sector, partnering with the World Bank Group to create large-scale alternative energy projects across Africa. He then started Enigma, a fintech company that uses data to inform business decisions, such as asset management, and tackle problems, such as money laundering. Hicham's goal is to make data accessible through his company's user-friendly tech.
Daphne Koller, co-founder and co-chairman, Coursera
As a third-generation PhD and professor of computer science, Daphne has made education her life's work. Her startup, Coursera, offers certificates from some of the world's best educational institutions (including her alma mater, Stanford University), each for under $100. Courses include video lectures, auto-graded assignments and community forums. The company also facilitates online degrees in business, computer science and data science. When not wearing her entrepreneurial hat, Daphne leads her own group of students in investigations of biomedicine and genetic data sets.
Stephen Wolfram, founder and CEO, Wolfram Research
Stephen is a pioneer of computational thinking with nearly 40 years' experience in research, teaching and entrepreneurship. After receiving his PhD in theoretical physics at the age of 20, he became the youngest recipient of the MacArthur Prize Fellowship. Since then, he's lectured around the world, led countless research projects and written several books. Today, Stephen runs Wolfram Research, one of the world's most respected computer, web and cloud software companies.
Siddiqui, Oudghiri, Koller and Wolfram will all speak at Collision, one of the world's biggest tech conferences, in Toronto in May. The conference will draw over 25,000 global attendees to the city for four days of programming across 15 tracks.