Celebrating Canada's Tech Leaders
Portraits of Innovation is a special exhibition that showcases Canada's diverse tech sector. MaRS commissioned photographers Christie Vuong, Daniel Ehrenworth and May Truong to capture the thinkers, scientists, entrepreneurs and investors behind some of our most exciting companies and institutions. These women and men have dedicated their lives to meaningful innovation — advancing Canadian technology in areas such as drug discovery, childhood education and climate action.
Holly Johnson
Vice President, Robotics and Space Operations, MDA
"I always dreamed of working in space. I remember as a young child looking for satellites in the night sky. Innovation, to me, means always challenging the status quo, so, I'm excited by the sector's newfound diversity. Space affects all of us, and it's fantastic to see all the different types of people joining the industry."
At MDA, Johnson runs the business area of robotics, which includes supplying technology for the International Space Station and NASA exploration missions. Through her work, she's helping lead the charge toward viable Moon colonies, as well as enhanced Earth observation and communication.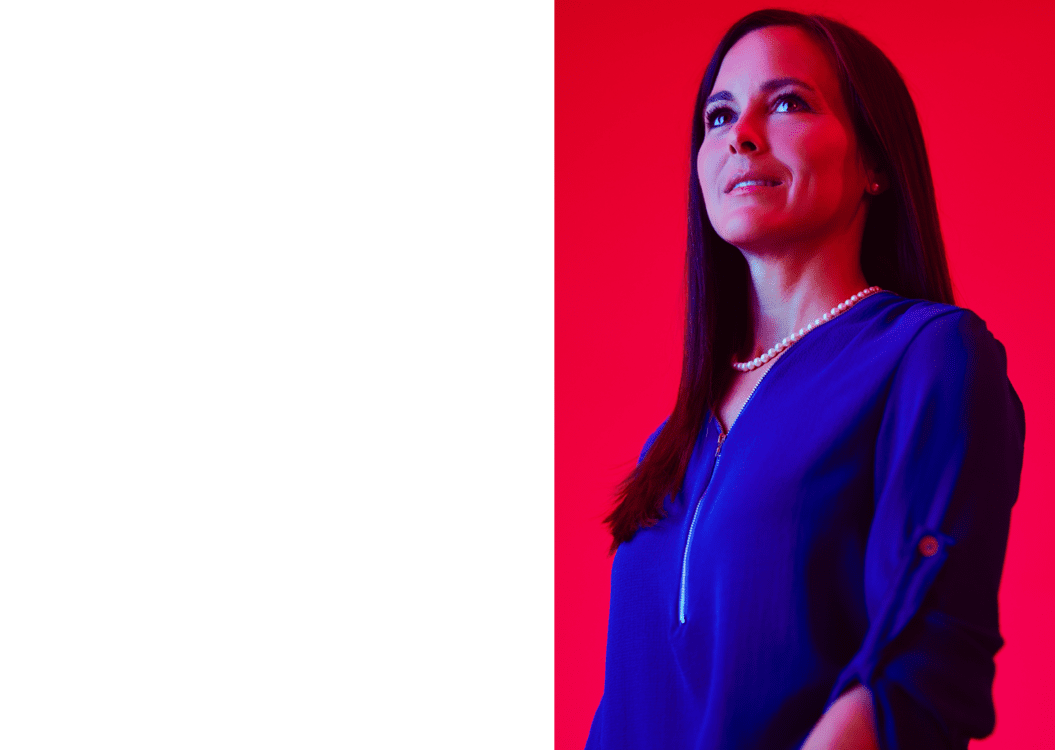 Dozie Amuzie
Head, Johnson & Johnson Innovation — JLABS Canada
"Innovators need to be obsessed with something; something that makes them mad, like a disease. But they must also be able to work with other people. No one is smart enough to fulfill an idea all by themselves."
In October 2021, Amuzie left pharmaceutical R&D to become head of Johnson & Johnson Innovation — JLABS Canada, a science-and-tech incubator that provides startups consulting, lab space and community programming. JLABS's impact so far in Canada has been significant: 93 portfolio companies raising roughly $2 billion; nearly 1,000 meetings between residents and global investors; and dozens of deals with the larger Johnson & Johnson Family of Companies.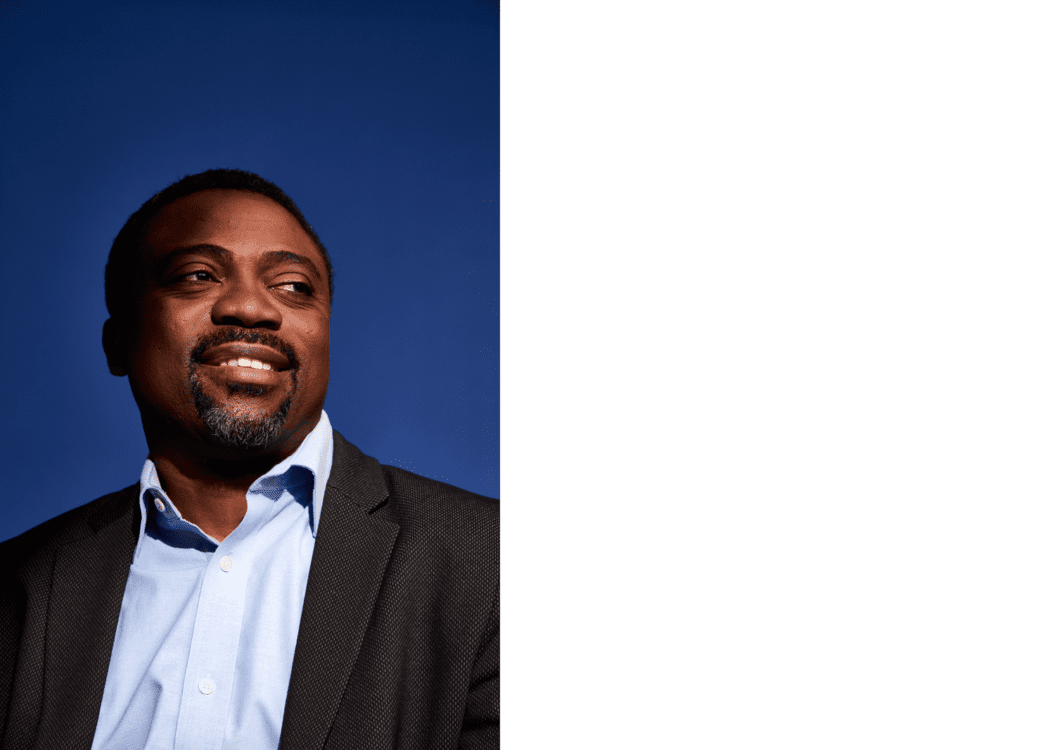 Shaily Srivastava
Co-founder and CEO, AcreageWay
"People should have equal access to real estate. Why can't it be owned by everyone? That's the opportunity with innovation — to focus technology on social good."
Growing up in India, Srivastava saw how certain populations could be denied certain economic opportunities. That's why in 2018, she co-founded Oshawa-based AcreageWay, a platform for small-scale, fractionalized real estate underpinned by blockchain. Users can invest as little as $1,000, spreading it over multiple properties.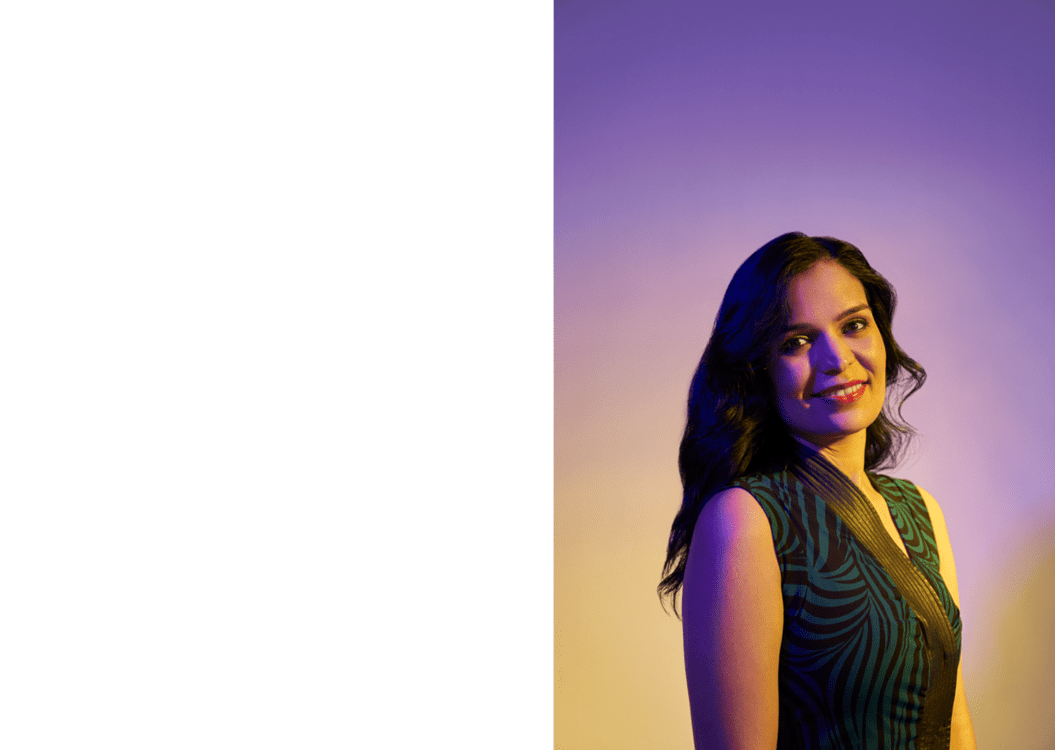 Vitaly Pecherskiy
Co-founder and COO, StackAdapt
"Trying to be a company that you're not is a bad decision. It was only when we started looking inward that we realized what made us special. That helped us through COVID-19 as we went virtual-first and the market demanded more of our digital solutions. Before the pandemic we were about 170 people. Now we're over 600."
StackAdapt offers software and support to agencies looking to advertise. The venture's analytical tools dive deep into client information, market data and industry trends to inform and inspire creativity. AdAge recently named StackAdapt one of its Best Places to Work.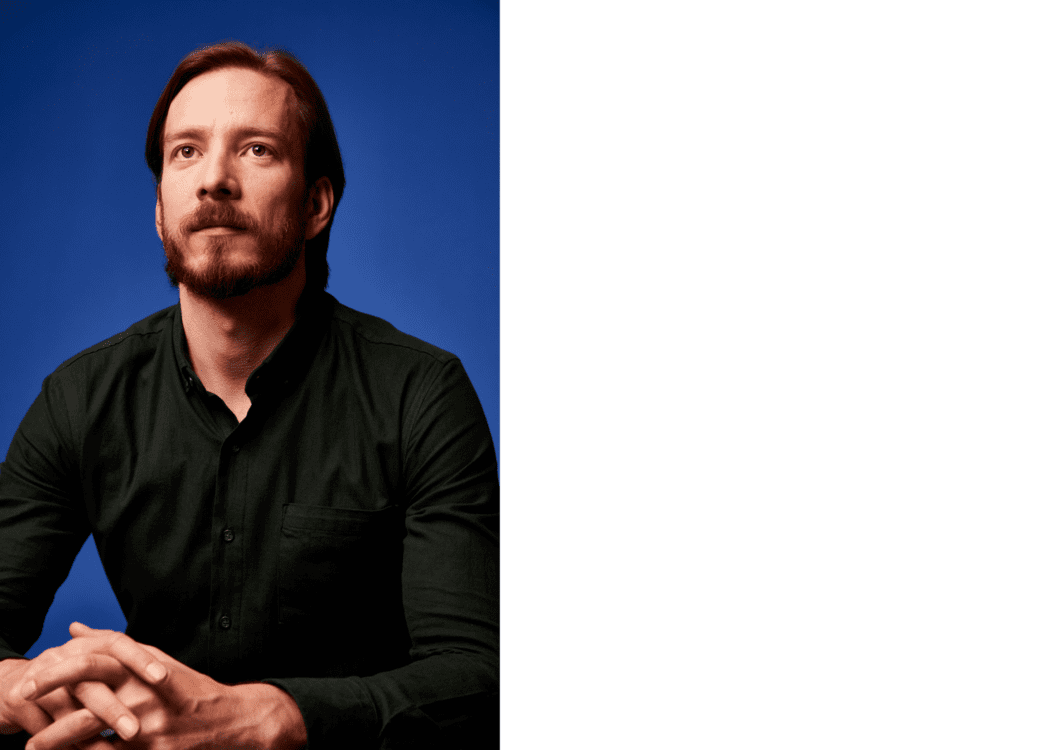 Naheed Kurji
Co-founder, President and CEO, Cyclica
"Innovation is about open and honest communication. By focusing on that, we can discover more medicines for the patients who are desperately waiting."
Cyclica has created a data-driven platform that fuels collaboration among scientists and institutions and speeds up drug discovery. Kurji serves a dual role as the company's leader, and as chair of the Alliance for Artificial Intelligence in Healthcare, which unites international experts to improve data quality and access, as well as education and regulation.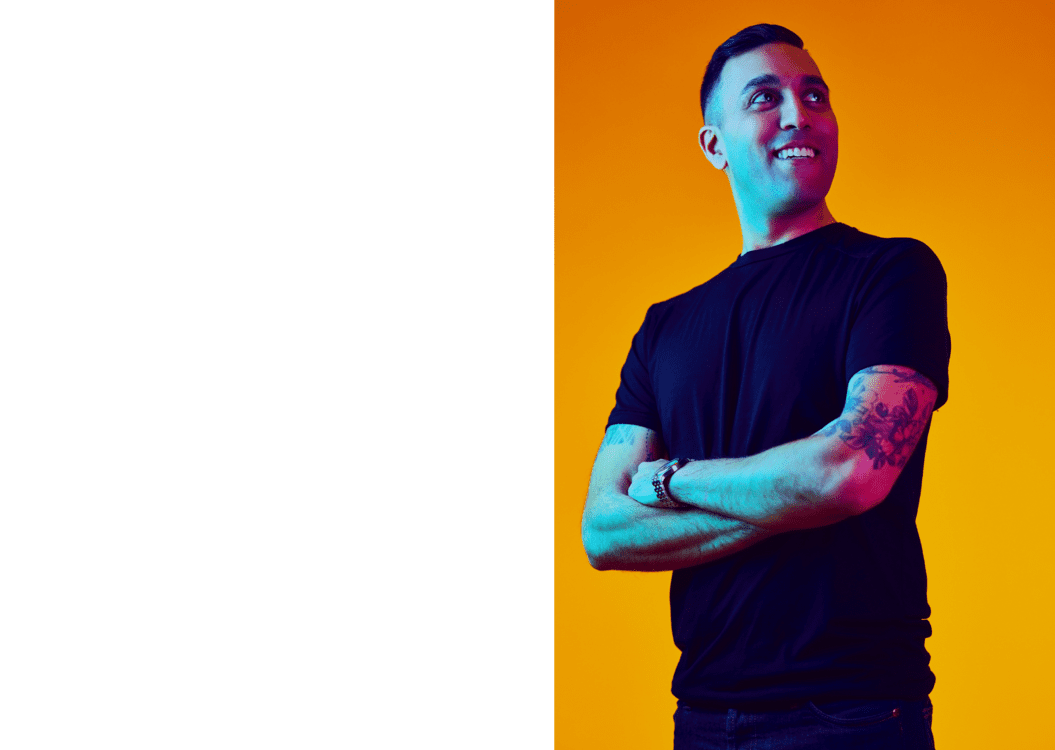 Jennifer Wagner
President, CarbonCure Technologies
"Canada, as a country, understands that carbon removal is critical to meet our collective climate targets. I want my kids to have access to all of the wonderful things that were afforded to my generation."
CarbonCure recycles CO2 by trapping it in fresh concrete, a process which makes the building material stronger while reducing its carbon footprint. The venture is also a Carbon XPRIZE winner and a regular on the Global Cleantech 100.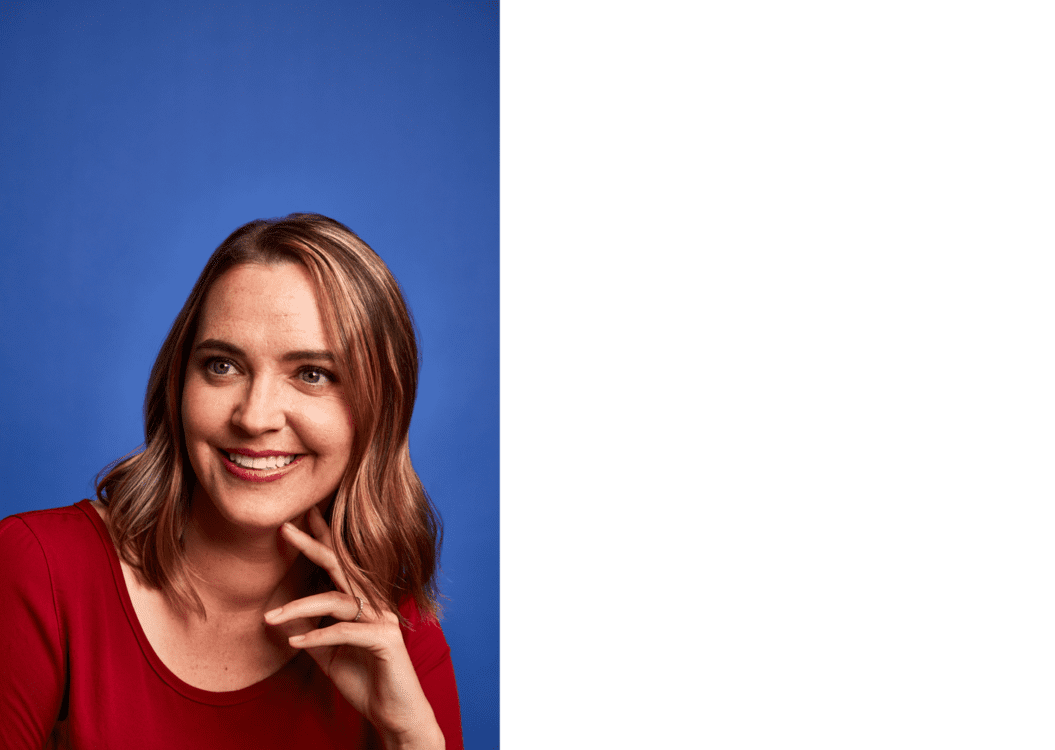 Laura Zizzo
Co-founder and CEO, Manifest Climate
"Every one of us is part of climate transformation. What we need is technology with a common language, so that the world can thrive in a low-carbon future."
Zizzo is a Canadian climate-action pioneer, having founded the country's first climate-specific law firm in 2009. With Manifest Climate, she helps ready organizations for the net-zero transition with tools, data and support that place the environment at the centre of any business model. The company has raised more than $30 million and counts Manulife, Scotiabank and Teck as its customers.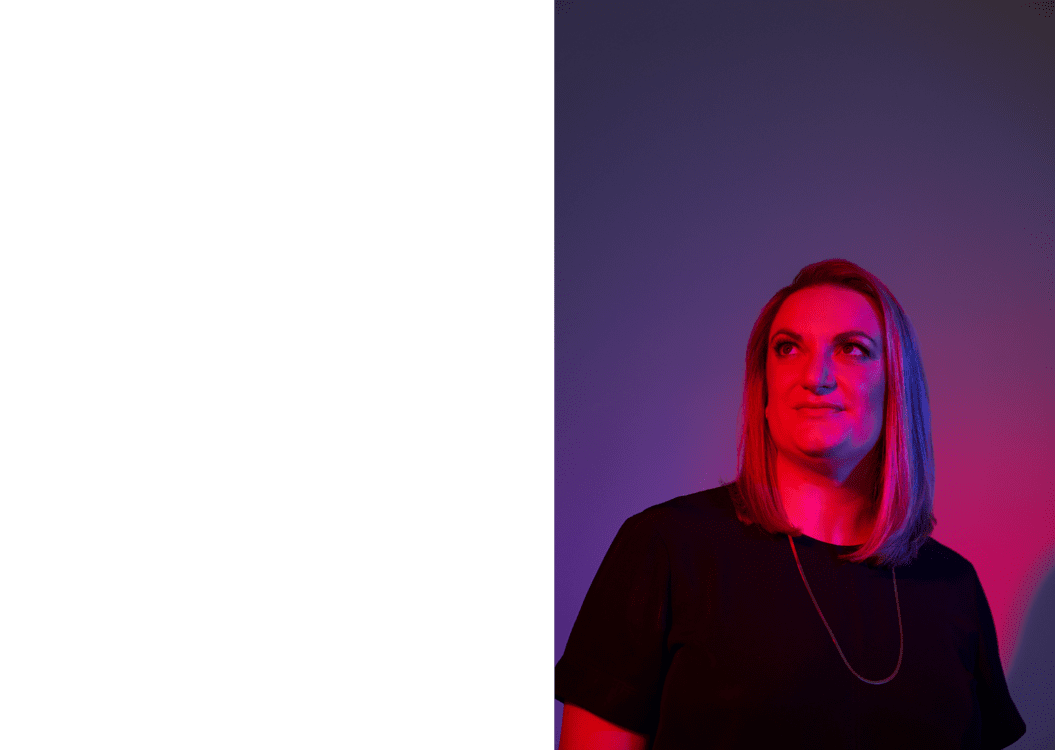 Ruth Zive
CMO, Ada
"I feel the greatest sense of impact when I'm helping others grow their careers, learn and get more creative. I love seeing people achieve new things."
Zive heads up the marketing team at Ada, which uses AI to enhance interactions between clients and their customers — making them more personal, accessible and consistent. The company's fast pace and ever-evolving nature allows Zive to do what she does best: take risks, grow professionally and share wisdom with her employees.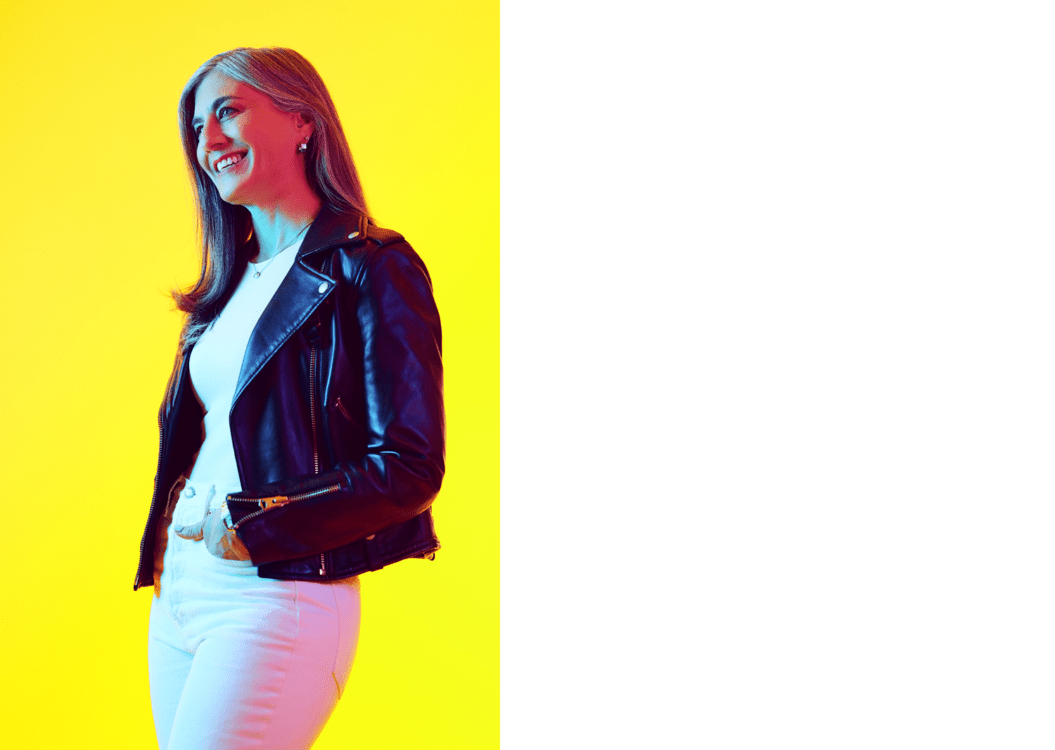 Dennis Ensing
Executive in Residence, Momentum, MaRS
"Canadian entrepreneurs are uniquely passionate and practical. They're willing to invest their entire lives into an idea to change the lives of other people. They say you can't change the world, but that you can change the world for one person. I've helped a lot of individual entrepreneurs over the years, and that's the most rewarding part of it."
After decades as a tech executive and investor, Ensing now spends most of his time coaching the next generation of Canadian innovators with Momentum. Run by MaRS, Momentum identifies Canada's most-promising scaling startups (scale-ups) as they race toward unicorn status. While scale-ups represent only five percent of Canada's enterprises, they create more than half of the country's new jobs.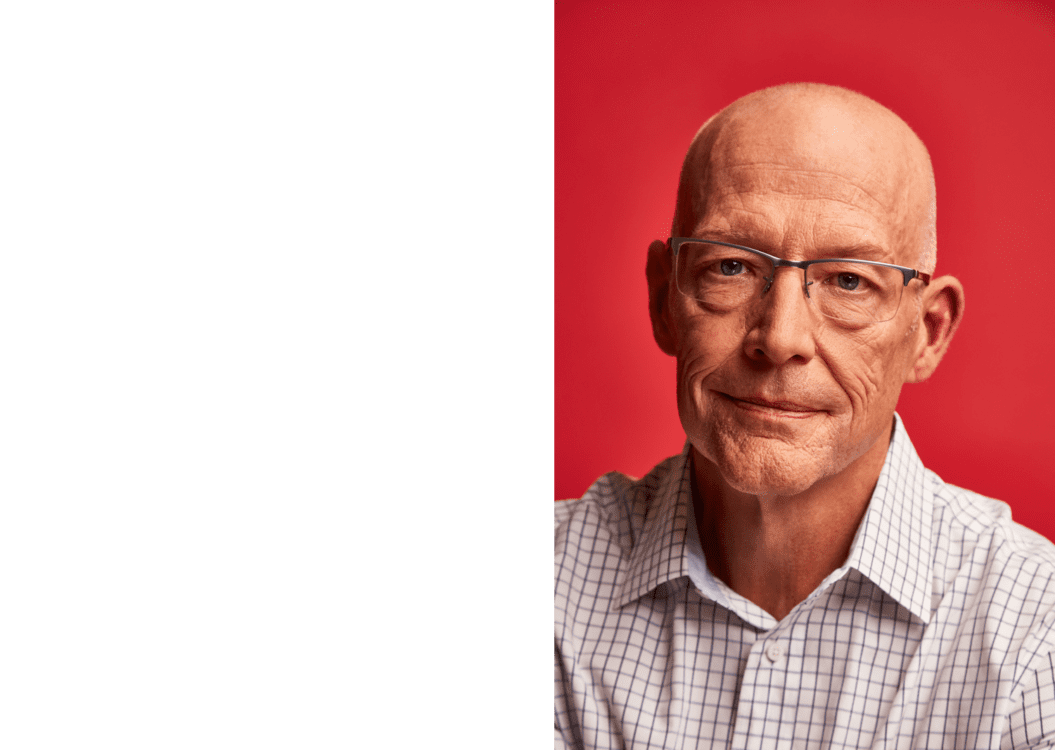 Alex Peters and Rohan Mahimker
Co-founders and Co-CEOs, Prodigy Game
"As a young company, we had to earn the right to be part of Canada's classrooms. That meant engaging students, being trustworthy, and treating everyone's data with privacy and respect."
— Alex Peters
"We don't just want kids to improve their math skills. We want them to improve their confidence."
— Rohan Mahimker
As engineering students at the University of Waterloo, Peters and Mahimker wondered why no one had tried to make learning math as fun and addictive as, say, the Pokémon games they loved as children. And so, they founded Prodigy Game. Today, the venture offers curriculum-aligned video games to more than 150 million registered users in more than 150 countries.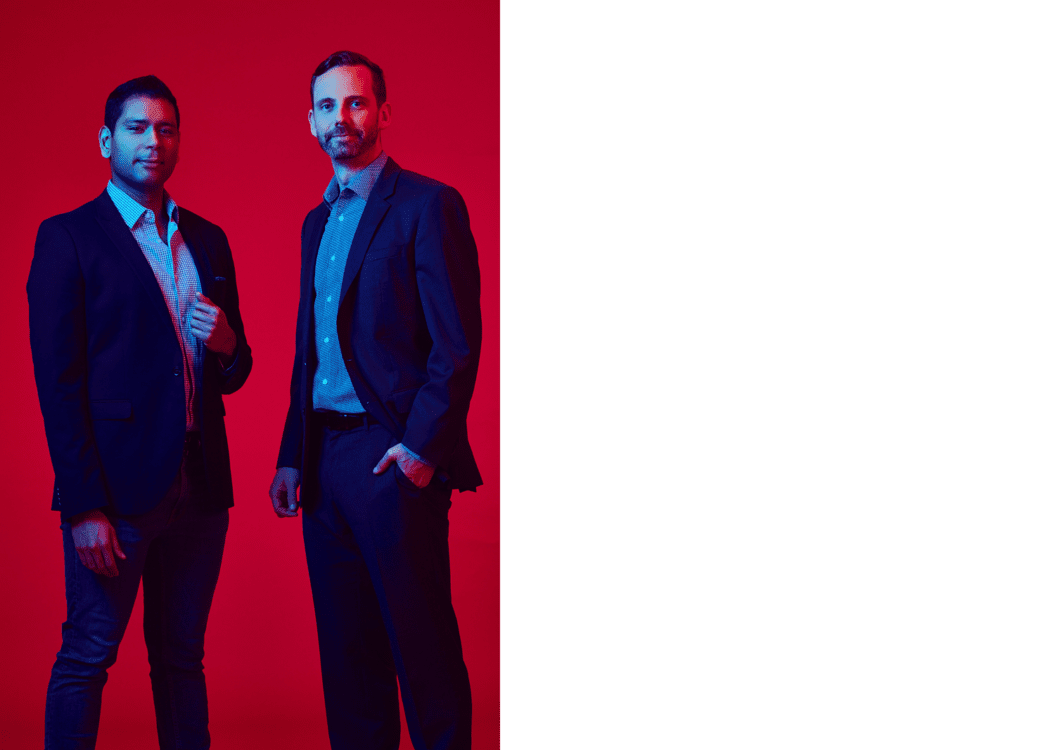 Soror Sharifpoor
Director, Strategy and Translation, Ted Rogers Centre for Heart Research; Co-Founder, Entrepreneurship for Cardiovascular Health Opportunities (ECHO)
"There's great heart research coming out of Canadian institutions, and we want to make sure it reaches the bedside of Canadians."
Sharifpoor is director of the translational biology and engineering program at the Ted Rogers Centre for Heart Research – a collaboration between the University of Toronto, University Health Network and the Hospital for Sick Children. Seeking to bridge the gap between academia and the healthcare industry, her team unites investigators in medicine and engineering who take new approaches to solving heart failure. With a roster of multidisciplinary investigators, her program manages and mentors more than 120 researchers and trainees working on new cardiovascular technologies and pursuing entrepreneurship. Sharifpoor also co-founded ECHO, a national entrepreneurship training program at the Ted Rogers Centre that supports cardiovascular technology innovators.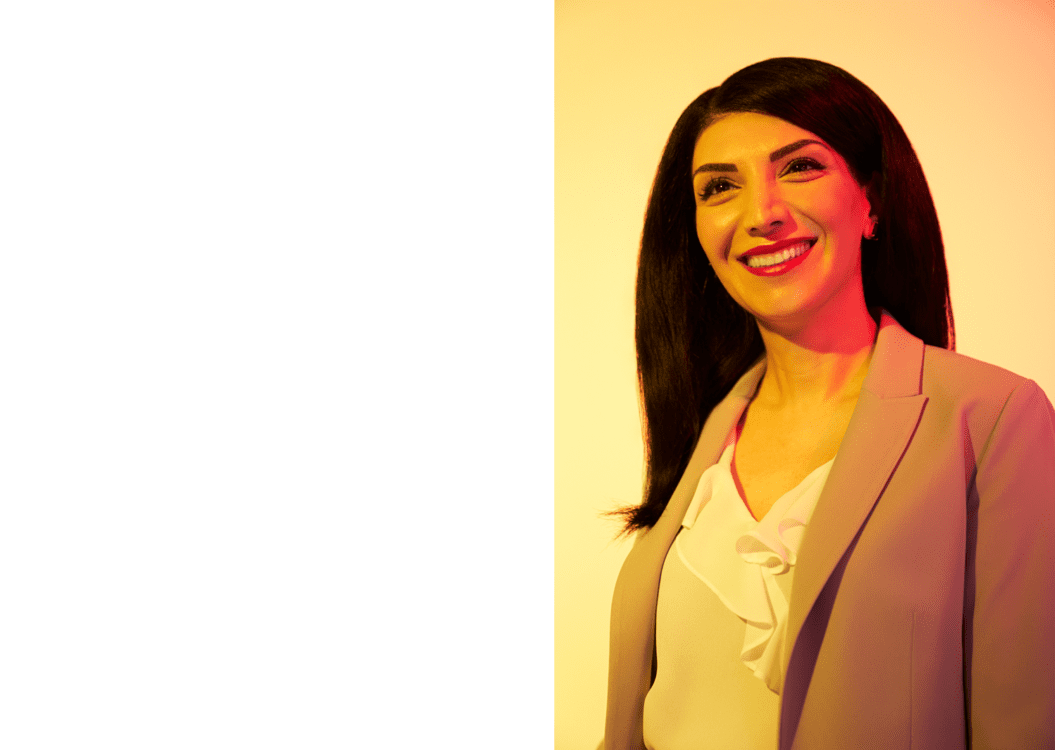 Alwar Pillai
CEO, Fable
"Every human will experience a form of disability some time in their life. So, anything online should be available and equitable to everyone."
Pillai founded Fable because she saw so many problems in the digital realm. While the space was getting faster and more powerful, it was not designed for the world's more than one billion people living with disabilities. Fable helps large organizations build more inclusive digital products. Along with research and training services, the company employs hundreds of people living with disabilities as product testers.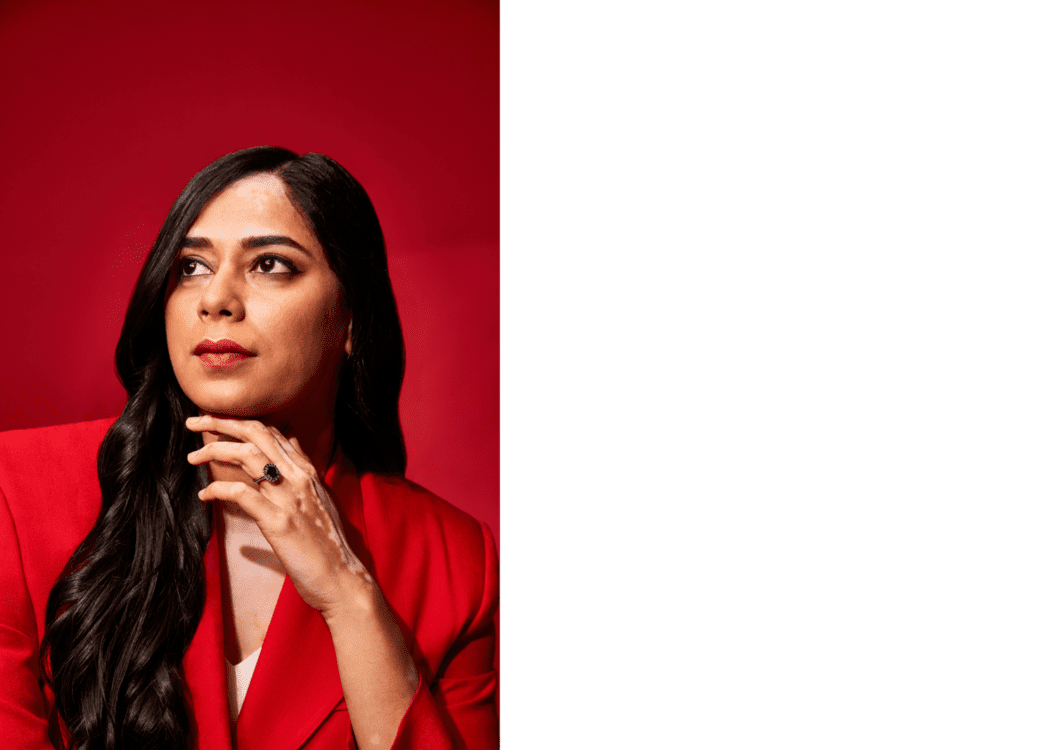 Azadeh Golipour
CTO, AVROBIO
"Gene therapy has the potential to address many diseases. It's the beginning of personalized, tailored medicine. We just need to invest now to realize that potential."
AVROBIO has a simple mission: help people with genetic disease live longer, free from disease progression, debilitating symptoms and chronic treatment. As CTO, Golipour helped develop the platform used to manufacture AVROBIO's pipeline of genetically modified gene therapies for rare diseases. The solution is automated and, therefore, was designed to be scalable, potentially allowing it to positively impact more patients faster and in more jurisdictions.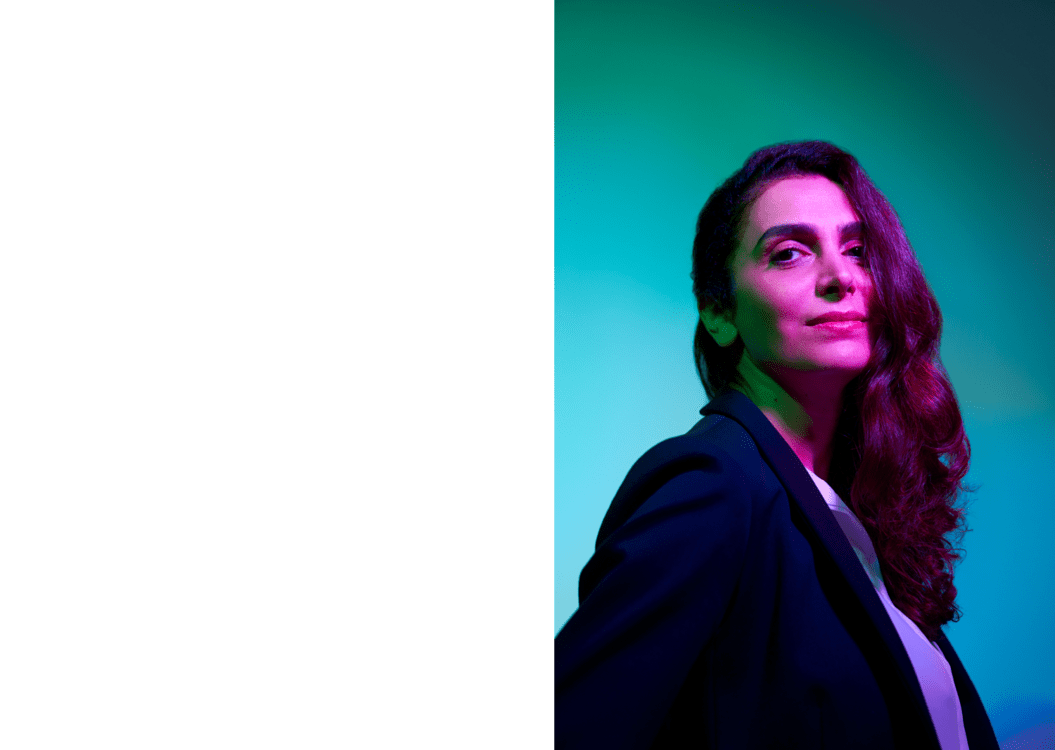 About the artists
Christie Vuong is a Toronto-based photographer whose work has appeared in publications such as TIME, Maclean's, The Globe and Mail and Chatelaine. Vuong was born and raised in Montreal as a second-generation Chinese-Vietnamese Canadian. Her bold and vibrant perspective challenges traditional norms, bringing unique energy to any photoshoot. When she's not behind the lens, you're most likely to run into Vuong on a patio in Toronto's Little Portugal, sipping a glass of bubbly with her husband, baby boy and adorable pug, Helmut Newton.
Daniel Ehrenworth is a commercial photographer based in Toronto, Montreal and New York. He was born in Ottawa and received his BFA in photography studies from Toronto Metropolitan University. Ehrenworth is also a dad, gallery artist, writer, video director and jujube aficionado. His clients include Bloomberg Businessweek, Canada Goose, The Fader, Ford, Google, Hyundai, Kia, Maynards, SickKids, Sport Chek, Target, Tim Hortons and The Verge. He has received awards from the ADCC, American Photo, Applied Arts and the National Magazine Awards.
May Truong is a portrait photographer based in Toronto. Her clients include The New York Times, Maclean's and The Globe and Mail. Truong is a fierce believer in mentorship and diversity, in front of and behind the lens. She is also the creator of The Maytriarchy — a space for female-identifying, non-binary people of color to tell their stories about coming of age in Canada. It is a place to build community by allowing people to share their own narratives as they navigate the in-between spaces of complex cultural identities.