+
partners across sectors
+
introductions made in 2018 through 12 venture showcases
+
startups in the MaRS ecosystem
We help partners adopt — and adapt to — disruptive technologies that drive competitive advantage and create social impact.
Our partners include private and crown corporations, as well as government agencies.
Large organizations are the backbone of the economy, but to remain competitive, they need to keep pace with today's fast-changing markets. They need new solutions for new problems.
MaRS Corporate Partnerships introduces large organizations to a curated roster of companies. We help them adopt startups' products and services so that they can continue to grow and succeed. As a neutral third party, we also support partners looking to make positive change across the innovation ecosystem.
Why MaRS?
We help our partners:
Join the innovation community
Meet entrepreneurs, researchers and corporate peers; attend exclusive events with thought leaders and top executives.
Access the innovation pipeline
Benefit from curated introductions to startups in the health, cleantech, fintech and enterprise sectors.
Experience corporate transformation
Participate in tailored programs to improve business strategies; take part in scenario planning, opportunity mapping and more.
Maximize corporate engagement
Sponsor mission-driven events and projects; elevate your position in the innovation ecosystem through the MaRS brand.
Influence market transformation
Make positive social impact in the face of shifting regulations and issues like data privacy, the sharing economy and autonomous vehicles.
Among many services, our key offerings include:
Innovation showcase
Tailored product presentations from our most promising and successful startups.
Opportunity mapping
A three-phase exercise designed to help partners conceive, plan and execute on great ideas.
Scenario planning
Stress-test existing strategies and inform future planning in key MaRS-supported sectors.
ENERGY BOARD
Achieving a carbon-neutral future
The MaRS Energy Board provides strategic advice to MaRS leadership. The board helps MaRS and its energy-focused stakeholders achieve objects related to the production, delivery and consumption of electricity, gas and oil. Our aim is to unite the Canadian ecosystem, as well as address and solve major societal challenges. The board provides direction by sharing its knowledge and experience in areas such as:
Policy and regulation
Risk mitigation
Investment and financing
Domestic and international trade
See the board
Our Leadership
Alex Ryan
Alex Ryan
SVP, Partner Solutions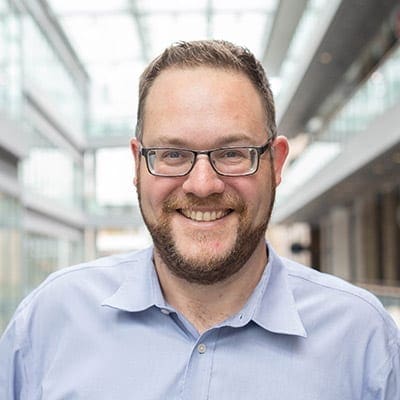 Alex Ryan leads partner solutions at MaRS, helping government and corporate partners accelerate the adoption of innovation in their organizations, markets and cities. He oversees teams that are helping decarbonize electricity grids, design inclusive smart cities, improve community health and well-being, employ thousands of NEET youth, strengthen the impact investing market, and grow Canada's innovation economy. His writing on smart cities, data governance, policy innovation, social innovation, systemic design, and complex systems science has been published by the World Economic Forum, Fast Company, Axios, Stanford Social Innovation Review, and Complexity. Alex is also co-founder of Alberta CoLab, the first provincial government innovation lab in Canada. He is an executive-in-residence at the University of Toronto's Rotman School of Management. And as a consultant with Booz Allen Hamilton, Alex previously helped introduce operational and strategic design into the U.S. Army, and established strategic design capabilities for U.S. Strategic Command, U.S. Special Operations Command, and U.S. Cyber Command. He serves on several advisory boards, including Participatory City and Energy Futures Lab. His dissertation in applied mathematics advanced a multidisciplinary approach to complex systems design.
Zeeshan Ali
Zeeshan Ali
Director, Business Development, MaRS Partnerships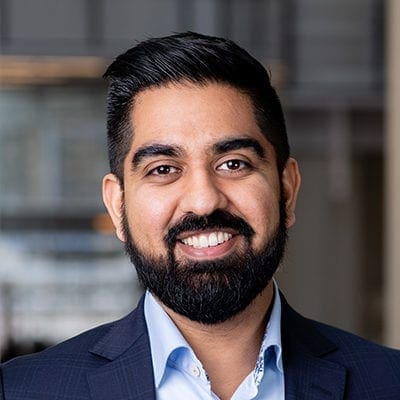 Zeeshan supports the identification and addition of new clients to the MaRS stable of cleantech companies. He's focused on creating meaningful and sustainable relationships, helping organizations quickly adopt innovative technologies. Prior to joining MaRS, Zeeshan held a senior position at Algonquin Power & Utilities Corp., a North American diversified generation, transmission and distribution utility with over $12 billion in total assets. He's also worked for Fortune 500 companies across multiple sectors, including transportation and mining, as well as and oil and gas. Zeeshan is a Chartered Professional Accountant and Chartered Business Valuator. He holds a degree in commerce from the University of Toronto.
Shahab Shahnazari
Shahab Shahnazari
Director, Innovation Challenges, MaRS Partnerships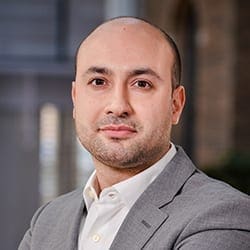 Shahab works with governments, agencies, foundations and private sector organizations to engage the global community in the identification and testing of novel concepts, methodologies and products that can address organizational innovation gaps and needs. He holds a B.Sc. in biochemistry from McMaster University and a Ph.D. in molecular genetics from the University of Toronto.
Sasha Sud
Sasha Sud
Director, Smart Cities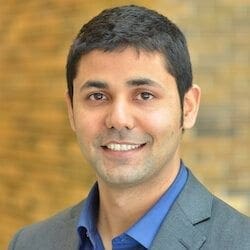 Sasha is director of smart cities with MaRS Partnerships. This includes working closely with industry and government professionals, major user groups, civil society and academics to address key transportation sector challenges around congestion, GHG emissions, access and equity. Sasha helps catalyze the adoption of innovative mobility solutions in the sector. These efforts are currently focused on stakeholder engagement, iterative prototyping, business model development and market capacity development to support innovative transportation solutions in Ontario and Canada. Sasha is also engaged with the Advanced Energy Centre, where he advises and leads some of their Building Energy Efficiency and Energy Data Access programs. Sasha is an active member on the Board of Directors of the Green Button Alliance that oversees the evolution of the standard. Sasha also led the adoption of the Green Button utility data standard in Ontario, where he steered engagements with energy stakeholders, facilitated technical standard review, and managed pilot deployments and business case development. His work resulted in government expansion of Green Button adoption in Ontario to include natural gas and water data. Prior to joining MaRS, Sasha led the design and delivery of Ontario's smart-grid-enabled conservation and demand response programs at the Ontario Power Authority (now IESO). He completed his masters in environmental change and management with a distinction from the University of Oxford.
Kathleen Gnocato
Kathleen Gnocato
Director, Product Development & Strategy, MaRS Partnerships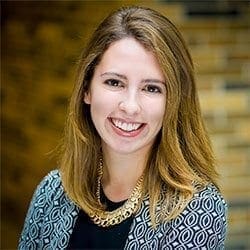 Kathleen Gnocato is Director, Product Development & Strategy with MaRS Partnerships. In this role, Kathleen convenes and supports start-ups, clients, and partners as they work together to navigate industries in the midst disruption and change. In this client-facing work, Kathleen is passionate about addressing the world's complex problems with innovation and positioning Canada as a leader in the innovation economy. Leveraging her experience with complex problem-solving and human-centered design practices, Kathleen is responsible for the design and development of MaRS products and services to a range of clients. Clients include corporates, non-profits, regulators, government entities, electric utilities, large-scale generators, healthcare providers, and financial institutions. Kathleen also manages project delivery teams and internal resourcing to support the successful delivery of projects in Canada, the U.S. and South America. Kathleen's professional background includes an advisory role at Canada's Permanent Mission to the United Nations in New York and collaborative projects for the UN Office for the Coordination of Humanitarian Affairs, the Foundation for the Defense of Democracies and the MaRS Centre for Impact Investing. With a passion for innovation and entrepreneurship, Kathleen is also the program manager of the Global Ideas Institute based out of the Munk School of Global Affairs. Kathleen holds a Master's of Global Affairs from the University of Toronto's Munk School of Global Affairs and a BAH from Queen's University.