Complex problems cannot be solved by any one organization
MaRS Solutions Lab brings the whole system together to develop solutions that work for all. For example, we advised the City of Toronto on regulating Uber and Airbnb, and worked with Ontario's hospitals, helping them procure products and services to improve patient outcomes.
Our work turns silos into systems and polarization into progress, forging unlikely partnerships and delivering lasting results.
What We Offer
We have three main service offerings:
Innovation labs
Collaborative, multi-year initiatives that reframe complex problems, prototype solutions and propel environmental, social and economic impact.
Innovation procurement
Matching large organizations (corporates, government agencies, etc.) with agile teams (startups, researchers and more) capable of solving problems.
Learning by doing
Building partners' problem-solving ability through coaching and mentoring.
Focus Areas
We work towards inclusive urban innovation.
MaRS Solutions Lab addresses complex issues such as:
Income inequality
Youth employment
Affordable housing
Homelessness
Access to mobility
Future of cities
We focus on cities because it is in urban areas where complex challenges manifest at the human scale. Over 82 per cent of Canadians live in cities, making Canada one of the most urbanized countries on the planet.
Globally, we see that the most innovative cities are also the most unequal. This presents a unique opportunity for Canada — to show the world how we innovate differently, building cities that are both innovative and equitable.
Our Approach
We forge long-term partnerships along the full innovation arc.
As a knowledgeable, neutral third party, MaRS Solutions Lab works with partners and participants through a four-phase social innovation process:
Help stakeholders understand problems and opportunities from multiple perspectives, especially those of citizens.
Build new shared understanding among stakeholders to unlock opportunity.
Experiment with new business models, technologies and regulations to determine what works.
Help partners implement and scale the most promising solutions capable of transforming policy, markets and culture.
Our People
Alex Ryan
Alex Ryan
SVP, Partner Solutions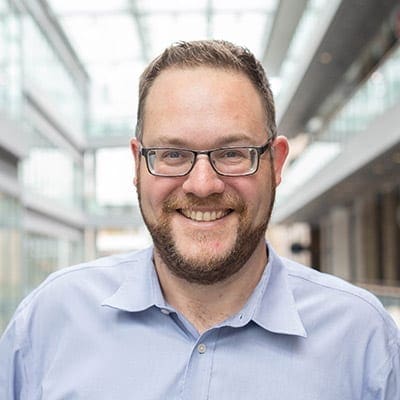 Alex Ryan leads partner solutions at MaRS, helping government and corporate partners accelerate the adoption of innovation in their organizations, markets and cities. He oversees teams that are helping decarbonize electricity grids, design inclusive smart cities, improve community health and well-being, employ thousands of NEET youth, strengthen the impact investing market, and grow Canada's innovation economy. His writing on smart cities, data governance, policy innovation, social innovation, systemic design, and complex systems science has been published by the World Economic Forum, Fast Company, Axios, Stanford Social Innovation Review, and Complexity. Alex is also co-founder of Alberta CoLab, the first provincial government innovation lab in Canada. He is an executive-in-residence at the University of Toronto's Rotman School of Management. And as a consultant with Booz Allen Hamilton, Alex previously helped introduce operational and strategic design into the U.S. Army, and established strategic design capabilities for U.S. Strategic Command, U.S. Special Operations Command, and U.S. Cyber Command. He serves on several advisory boards, including Participatory City and Energy Futures Lab. His dissertation in applied mathematics advanced a multidisciplinary approach to complex systems design.
Allyson Hewitt
Allyson Hewitt
VP, Impact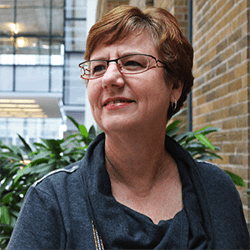 With support from the JW McConnell Family Foundation and the Province of Ontario, Allyson has assisted hundreds of social ventures to become economically sustainable and increase their social impact. She has developed and helps lead the social innovation programs at MaRS, including the national initiative Social Innovation Generation (SiG); the social finance programs of the Centre for Impact Investing; the MaRS Solutions Lab, a change lab designed to tackle complex challenges; and Studio Y, an initiative designed to support youth in thriving in the new economy. She has also been instrumental in growing the social innovation ecosystem; conducting public education; and influencing public policy. She is currently leading an initiative to develop a pro bono marketplace for Canada. Allyson is also the Social Entrepreneur in Residence at the Conrad Centre at the University of Waterloo, where she helps teach the Social Entrepreneurship and Corporate Social Responsibility courses in the Master in Business, Entrepreneurship & Technology Program. She is a sought-after educator, mentor and social venture competition judge for programs that include the Social Innovation Graduate Diploma and the Lougheed Leadership program at the Banff Centre. Allyson is also a member of the Dean's Council at the Ted Rogers School of Management at Ryerson University, where she helps lead the social responsibility work. A life-long social innovator, she last worked at SickKids where she led Safe Kids Canada and was a passionate advocate for children.  She was also the Executive Director of Community Information Toronto where she initiated 211, providing streamlined access to human service information.  For her leadership on this social innovation she received the Head of the Public Service Award and several other prestigious awards for meritorious public service. Allyson's academic background is in Criminology, Law, Public Affairs, Voluntary Sector Management and Organizational development, including Leading Change. Contact: T 416-673-8410 F 416-673-8181 Email: ahewitt@marsdd.com
Jerry Koh
Jerry Koh
Director, Systems Innovation and MaRS Solutions Lab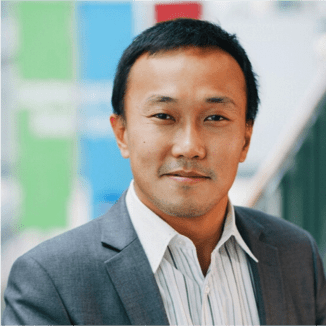 Jerry is a public and social innovator addicted to future possibilities and uncertainties. He is a strategist, designer and foresight specialist with a background in public policy and healthcare administration. He supports systems convergent projects at MaRS, including business-led youth employment, urban mobility innovation, procurement by co-design for healthcare providers, and design for change in the public sector. Jerry has led various foresight initiatives in the Ontario Public Service and the broader public service, from strategic planning to tools development.
Ariel Sim
Ariel Sim
Design Practice Lead; Director of Design Anthropology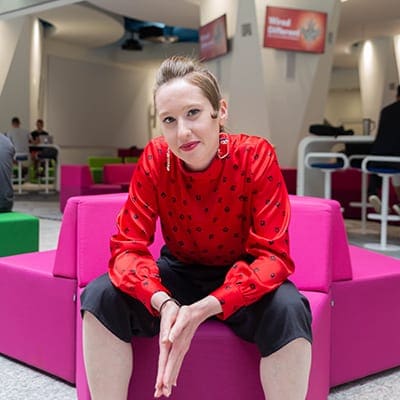 Ariel applies consumer-design techniques for the adoption of sustainable products and services. She coaches emerging designers and empowers them to create and engage consumers with ethical technology. Ariel started her career as an anthropologist, co-designing environmentally sustainable homes and schools, and later moved into consumer design for digital technologies.
Tim Brodhead
Tim Brodhead
MaRS Solutions Lab Advisory Board; Chair, fmr President & CEO of J.W. McConnell Family Foundation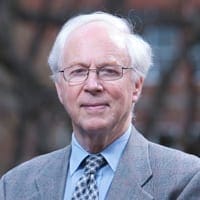 Tim Brodhead acts as the Chair of the MaRS Solutions Lab Advisory Board. Between 1995 and 2011, he was President and Chief Executive Officer of The J.W. McConnell Family Foundation, a family foundation based in Montreal. The mission of the Foundation is to create a more resilient society by enhancing inclusion, sustainability, and social innovation. Recently, he also acted as Interim-President of the Pierre Elliott Trudeau Foundation. Prior to joining the Foundation, Tim spent twenty-five years in the field of international development as a volunteer in West Africa and then as founding director of several non-governmental organizations. In a voluntary capacity he has served on many boards including the Social Sciences and Humanities Research Council of Canada (SSHRC) and the Calmeadow Foundation. He is a past chair of Philanthropic Foundations Canada, the national organization of Canadian independent foundations. He is also involved in the work of Social Innovation Generation (SiG), a collaborative initiative to promote social innovation in Canada, and is an Adjunct Associate Professor at the University of Waterloo. In 2001, Tim was appointed an Officer of the Order of Canada. He has also been awarded honourary Doctor of Laws degrees by Carleton University, Dalhousie University, University of New Brunswick and McGill University.
Jorrit de Jong
Jorrit de Jong
MaRS Solutions Lab Advisory Board; Lecturer Public Policy, Harvard Kennedy School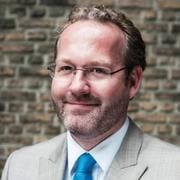 Jorrit de Jong is Lecturer in Public Policy at Harvard Kennedy School (HKS).  He is also Academic Director of the Innovations in Government Program at the Kennedy School's Ash Center for Democratic Governance and Innovation. His research and teaching focus on the challenges of making the public sector more responsive and more resilient through innovation. A specialist in experiential learning, Jorrit has taught strategic management and public problem solving in degree and executive education programs at HKS and around the world. Before coming to Harvard, Jorrit co-founded the Kafka Brigade, a not-for-profit organization in Europe that helps governments diagnose and remedy bureaucratic dysfunction. He was also founding co-director of a consulting firm for the public sector in Amsterdam, and director of the Center for Government Studies at Leiden University. Dr. de Jong holds a PhD in Public Policy and Management (VU Amsterdam), a Master in Philosophy (Leiden) and a Master in Public Administration (Leiden). He has written extensively, including the books The State of Access:Success and Failure of Democracies to Create Equal Opportunities (Brookings 2008, co-edited); Agents of Change: Strategy and Tactics for Social Innovation (Brookings 2012, co-authored); and Dealing with Dysfunction:Innovative Problem Solving in the Public Sector (Brookings, forthcoming).
Derek Evans
Derek Evans
President and Chief Executive Officer, and Director, MEG Energy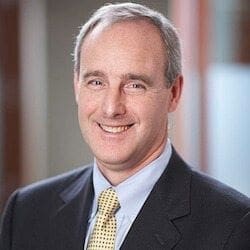 Derek was appointed as the President and Chief Executive Officer, and a Director of MEG Energy in August 2018. He is a veteran oil and gas industry executive with over 35 years of experience. From May 2009 to March 2018, he served as the President, CEO and Director of Pengrowth Energy, where he led the Company through a major transformation, streamlining its asset base from 35 properties to two growth assets, with over $9 billion of development opportunities. Prior to joining Pengrowth, Derek was the President, CEO and Director of Focus Energy Trust, a dividend paying royalty trust company. During his tenure at Focus, Derek was successful in increasing the market valuation approximately five times, while distributing more than $400 million to unitholders. Mr. Evans holds a Bachelor of Science in Mining Engineering from Queen's University and is a registered professional engineer in Alberta.
Sarah Evans
Sarah Evans
MaRS Solutions Lab Advisory Board; Founder and Chair, Westside School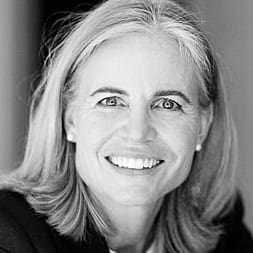 Sarah Evans is the Chair and Founder of the Westside School in London (UK). This school focuses on helping vulnerable young people get back on track in education and training through a programme of individual support alongside a GCSE programme including vocational subjects. Students are 13-16 and expected to go on to college. She founded the school in 2006 and has been leading it ever since. Before Sarah has worked as consultant at Bain & Company and as Assistant VP at J.P. Morgan.
Graham Flack
Graham Flack
MaRS Solutions Lab Advisory Board; Deputy Minister Canadian Heritage

Graham Flack is Deputy Minister of Canadian Heritage with the Federal Government of Canada.  He also is the co-chair of the Deputy Minister Committee on Policy Innovation. Graham has a long career in government. From 2013, he was Deputy Secretary to the Cabinet at the Privy Council Office. Before, he was Associate Deputy Minister then Acting Deputy Minister at Public Safety Canada, Associate Assistant Deputy Minister of Energy Policy and Assistant Deputy Minister, International Trade and Finance. In 1995 Graham joined the Privy Council Office where he worked on the referendum campaign, Secession Reference and Clarity Act and became its Director of Strategic and Legal Affairs. Following 9/11, he became Director of Operations responsible for developing and implementing the Canada-US Smart Borders Declaration and Action Plan and for developing Canada's first National Security Policy – Securing an Open Society. Graham is Deputy Minister Champion for the Federal Youth Network and for Dalhousie University.
Heather Fraser
Heather Fraser
MaRS Solutions Lab Advisory Board; Founder and CEO VUKA Innovation & Adjunct Professor Rotman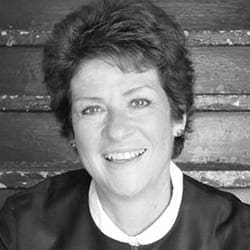 Heather Fraser is founder and CEO of VUKA Innovation, a consultancy that helps organizations harness their capacity to innovate through Business Design. She is an Adjunct Professor at Rotman, and was co-founder of Rotman DesignWorks.  She is a leader in Business Design practices and design-inspired student programs. She consults on Business Design initiatives for corporations, public entities, and educational institutions internationally.  Heather is the author of Design Works: How to Tackle Your Toughest Innovation Challenges through Business Design.  Prior to joining Rotman, Fraser held leadership positions at Procter & Gamble, Ogilvy & Mather, and TAXI Advertising & Design.
Gabriella Gomez-Mont
Gabriella Gomez-Mont
MaRS Solutions Lab Advisory Board; Founder, Laboratorio para la Ciudad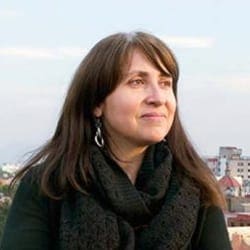 Gabriella Gomez-Mont is the founder of Laboratorio para la Ciudad, the award-winning experimental arm of the Mexico City government. Today, she directs Experimentalista, a new creative office that constantly shifts shape to accommodate high-level, multidisciplinary collaborations across the world. Experimentalista encourages users to collaborate and create unique models for urban inquiry, experimentation and governance. A talented journalist, visual artist, creative advisor and director of documentary films, Gabriella is a winner of the Audi Urban Future Award, the Best Art Practice Award (Italian Government), the Creative Bureaucrats Award (German government), and the TED City 2.0 Prize, among many accomplishments. She is an MIT Director's Fellow, a Yale World Fellow, a TED Senior Fellow, an Institute for the Future Fellow, a Salzburg Seminar Fellow, a Fabrica Alumni, and a World Cities Summit Young Leader. Gabriella is also part of the international advisory committee for the Mayor of Seoul on Social Innovation, NACTO's Streets for Kids, the XXII Triennale of Milan, C4's Knowledge Hub, and UNDP's Lab Accelerator. Gabriella was recently named one of the 100 most creative people in business by Fast Company magazine.
Angie Peters (Draskovic)
Angie Peters (Draskovic)
MaRS Solutions Lab Advisory Board; President and CEO, Yonge Street Mission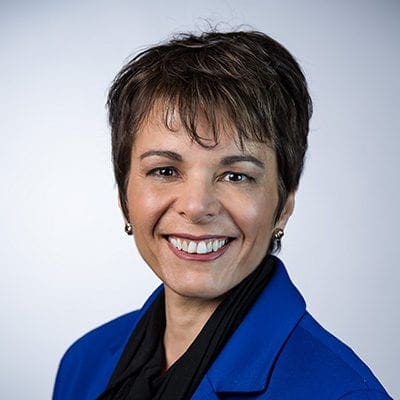 After 16 years as a senior executive in telecommunications, Angie moved into the social profit sector to support initiatives that invest in people and work toward the end of poverty. Prior to joining Yonge Street Mission, Angie founded and led ZOË Alliance Inc., a for-profit social enterprise that equipped and empowered village-based businesses in developing nations for sustainable growth. Angie serves as part of the Mid-East Advisory Table of the Local Health Innovation Network (LHIN) and the Executive Directors Network in Regent Park.