About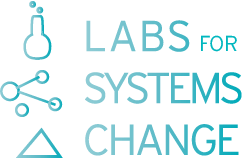 Around the world public and social innovation labs (#PSILabs) are increasingly seen as vehicles to create systems change. Labs convene stakeholders from across society to develop, test and scale new solutions to tackle complex social problems. These labs help governments to collaborate with society in solving these problems and they support public and social innovation on the local, national and global level.
Labs for Systems Change is a gathering of the world's leading lab practitioners and thinkers to share, develop and capture knowledge of global lab practices. The conference will provide the platform for those interested in public + social innovation labs and its practitioners to gain a better understanding of what constitutes a lab and learn about new approaches. 
We will be profiling over 45 international and North American lab practitioners in Toronto, including:
Geoff Mulgan, NESTA
Christian Bason, MINDLAB
Adam Kahane, REOS PARTNERS
Beth Noveck, GOVLAB
Frances Westley, UNIVERSITY OF WATERLOO
Sarah Schulman, INWITHFORWARD
Chris Sigaloff, KENNISLAND
Eduardo Stasowski, PARSONS DESIS LAB
This event is part of Social Innovation Week Canada.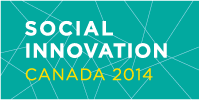 Hosted by:
            

In Partnership With: