Our People
---
Team: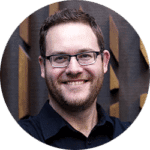 ALEX RYAN  |  VP, Solutions Lab
Alex Ryan is VP of Solutions Lab. He most enjoys spending time with his wife Eleanor, and bringing diverse groups of participants together to jointly innovate on society's most complex and important challenges. Alex Ryan is co-founder of the innovation and collaboration agency Synthetikos Inc. and also co-founded Alberta CoLab, the first provincial government innovation lab in Canada. He is an executive-in-residence at the University of Toronto's Rotman School of Management, where he developed a new course: Designing in a Whitewater World. As a consultant with Booz Allen Hamilton, Alex Ryan previously helped introduce operational and strategic design into the U.S. Army. He is co-founder of the Systemic Design Research Network and serves on several boards including the Participatory City and the Energy Futures Lab. His dissertation in applied mathematics advanced a multidisciplinary approach to complex systems design.
---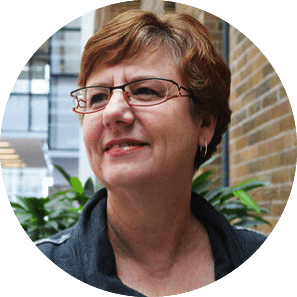 ALLYSON HEWITT  |  McConnell Foundation Senior Fellow, Social Innovation @MaRS
Allyson has assisted hundreds of social ventures to become economically sustainable and increase their social impact. She has developed and helps support the social innovation programs at MaRS which has included Social Innovation Generation (SiG); the Centre for Impact Investing; Solutions Lab; and Studio Y which is helping develop leaders for the success in the innovation economy wherein she leads the programming in cross-sectoral collaboration. Allyson is currently leading an initiative to determine how best to engage corporate Canada in solving our most complex challenges. She is a member of the federal steering group to co-create a social innovation and social finance strategy for Canada. She is currently the Thinker in Residence for the Social Capital Residency in South Australia and is the Social Entrepreneur in Residence at the Conrad Centre at the University of Waterloo.
---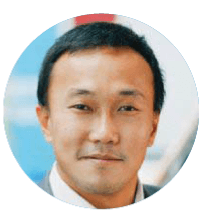 JERRY KOH  |  Director, Systems Innovation and MaRS Solutions Lab
Jerry is a public and social innovator addicted to future possibilities and uncertainties. He is a strategist, designer and foresight specialist with a background in public policy and healthcare administration. He supports systems convergent projects at MaRS, including business-led youth employment, urban mobility innovation, procurement by co-design for healthcare providers, and design for change in the public sector. Jerry has led various foresight initiatives in the Ontario Public Service and the broader public service, from strategic planning to tools development.
---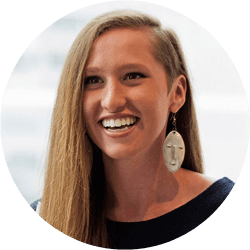 ARIEL SIM |  Director, Design Anthropology
Ariel is interested in relationships that support better, more thoughtful design. She focuses on building technologies, organizations, and spaces that encourage both kindness and productivity. An anthropologist and futurist turned designer, Ariel imagines, creates, and tests to find common languages — spoken and unspoken — among her fellow citizens. Beyond MaRS, Ariel advises organizations on topics of design ethics. She is also a member of JustLabs, an organization that brings together designers, human rights practitioners, and social scientists to catalyze social change.
---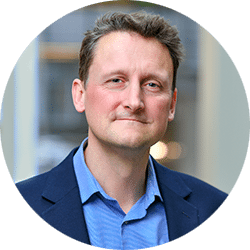 RICHARD DERHAM  |  Lead Executive, Opportunity for All Youth
Prior to joining MaRS, Richard was Founder and President of TurnAround Couriers, a bicycle courier business that hires NEET youth (not in employment, education or training) and is now one of the largest bike courier firms by size in Toronto. It is a unique and successful social purpose business that only hires a target population (NEET youth in the city) and encourages ongoing higher education for its staff. Richard sold TurnAround Couriers in 2017, social mission intact. Prior to founding TurnAround Couriers in October 2002, Richard worked as a commercial lawyer in England and France for six years, before going to INSEAD, France to study for his MBA in 1999. He emigrated to Canada in 2000 and worked for Monitor Deloitte. Richard was called to the Ontario bar and became a member of The Law Society of Upper Canada in 2014.
---
CLAIRE BURÉ  |  Program Manager
Claire is a social scientist specializing in user research and process design. She loves bringing diverse groups of people together to uncover challenges and build solutions for concrete outcomes. Claire has conducted research with the International Development Research Centre and has consulted for the InfoDev World Bank program, the Open Data Barometer, and EDGE Lab at Ryerson University. Claire's social entrepreneurial experience includes co-founding Commons11, and co-starting a Chilean business, both of which created user-driven technology solutions for human development. She is also on the UNDP Expert Roster for Social Innovation and Design.
---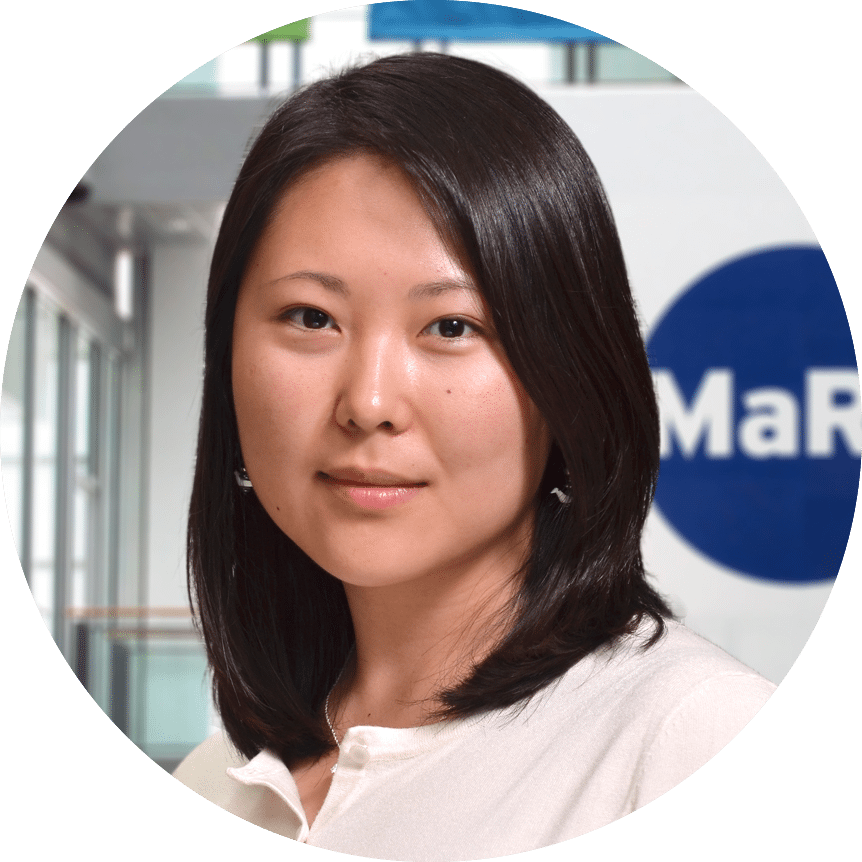 HD MCKAY | Design Manager
HD is a Designer at the MaRS Discovery District. She loves solving problems with others using creative practices and research-based insights. She is currently tackling Health System Innovation via the Innovation Procurement: Procurement by Co-Design program. Her professional training in information science, instructional design and user research is supported by a decade of creating user-centred experiences, managing user research projects and prototyping novel programs.
---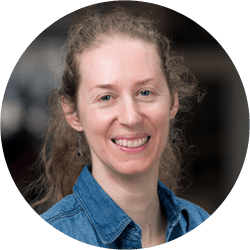 SUE TALUSAN |  Design Manager
A designer and researcher, Sue is passionate about helping others make change. She has experience in evaluation, biology and design research, as well as the data and environmental sciences. At MaRS, she uses procurement as a lever for innovation and social impact adoption. In her spare time, Sue works with Creative Reuse Toronto, an organization that enables people to divert waste materials and reuse them for art.
---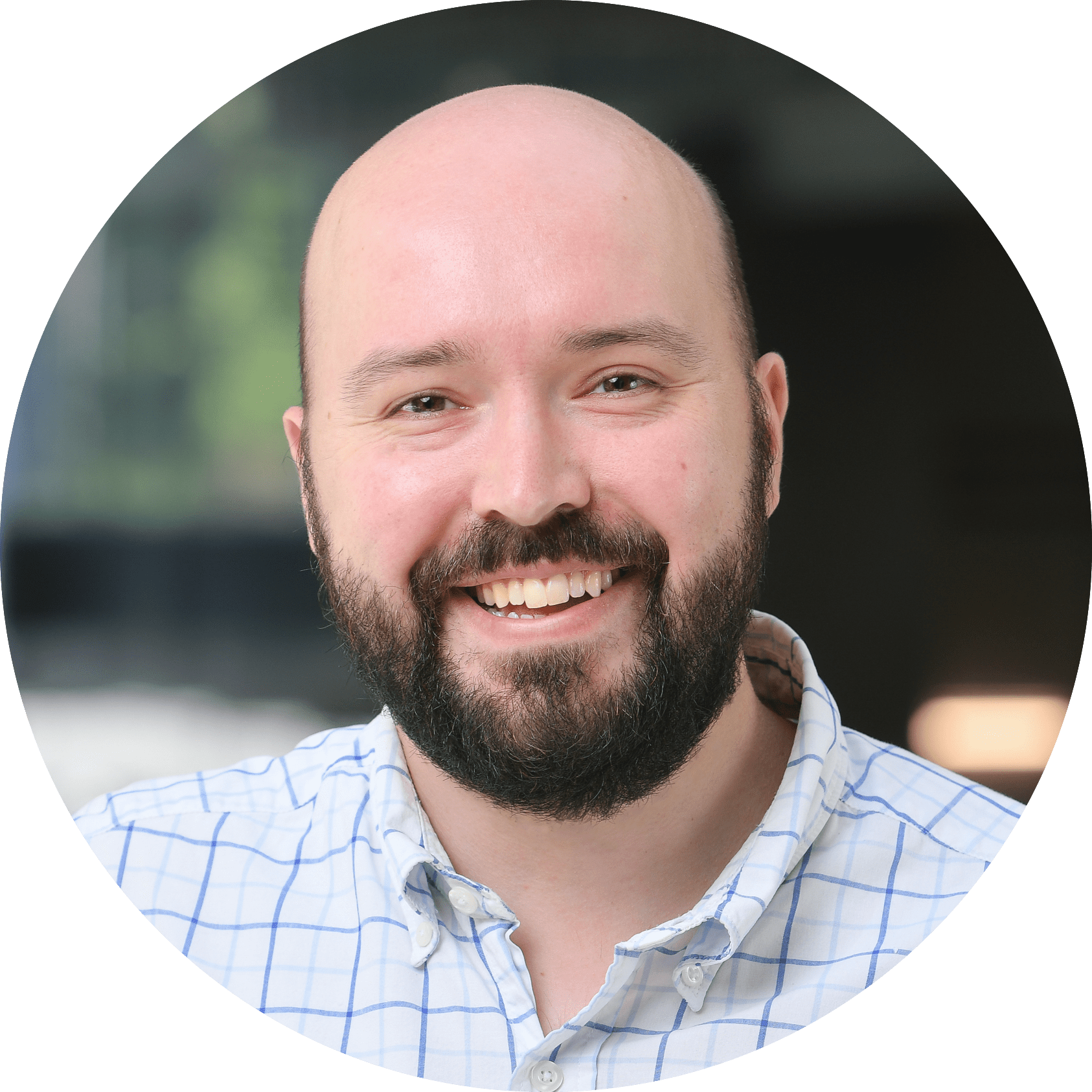 PETER ROSE  |  Senior Associate, Service Design
Peter Rose is a systems and design thinker. Over the last five years, he has gained experience with start-ups and government using the tools of systems mapping and human-centered design. He has facilitated cross-divisional teams that aim to identify areas of improvement within organizations, and the products of these teams have ultimately been used to improve the service experience for Albertans and Ontarians. His understanding of the unique systemic behaviours of large organizations and the principles of collaborative design have been widely applied at Elections Ontario, the Government of Alberta, and Zerofootprint Software Incorporated. He is enthusiastic about enhancing and improving the experience for all users, starting with desirability for Ontarians, and then working with providers to ensure the feasibility and viability of service prototypes. Peter has a Master of Design in Strategic Foresight and Innovation from OCAD University and an Honours Science degree in Ecology from the University of Guelph.
---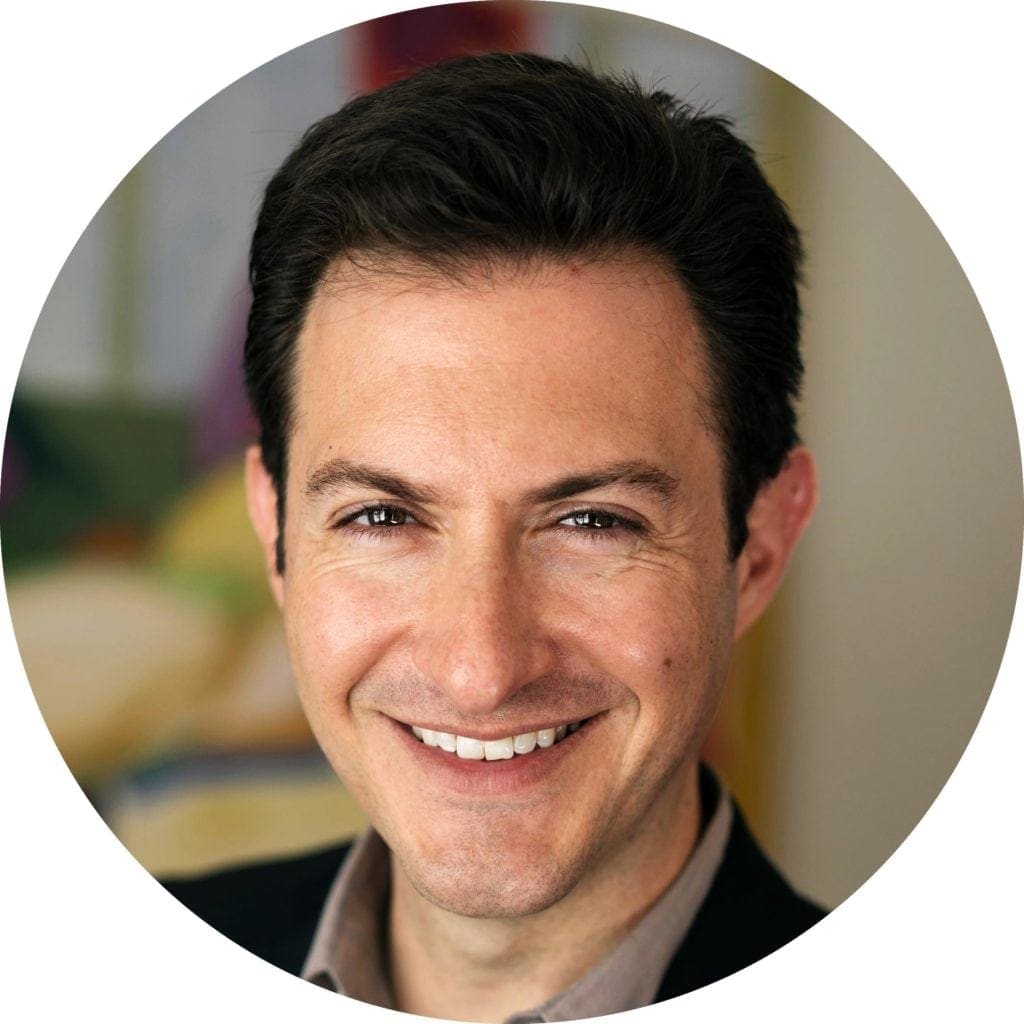 SERGIO DE LARA  |  Senior Associate, Innovation Catalyst
Sergio is a social entrepreneur and innovator, passionate about building flourishing cities & communities. He is an architect in both the literal and metaphorical sense. He loves building bridges between different ideas, interests, industries and stakeholders; excogitating strategies for complex systems; and orchestrating synergies between multidisciplinary teams, partners and users. Sergio has worked with and co-founded several private, public and non-profit organizations and initiatives. Interweaving design & systems thinking, his interdisciplinary experience includes architecture and urbanism, visual design and marketing, teaching and development. Sergio holds a Bachelors of Architecture and is completing a Masters of Design in Strategic Foresight and Innovation at OCAD, with research exploring autonomous vehicles and future cities.
---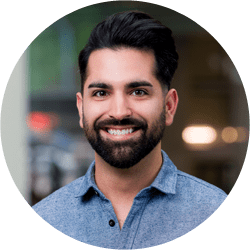 CHRIS MAKRIS |  Senior Associate, Urban Innovation
Chris studies the physical and social factors that shape how people interact. From telecommunications to food and beverage, Chris has designed strategies that enhance both consumer experience and the bottom line. At MaRS, Chris focuses on shaping the policies that under line smart city initiatives in Toronto. Chris holds a bachelor in finance from Wilfrid Laurier University and an MBA in business design and innovation from the University of Toronto's Rotman School of Management.
---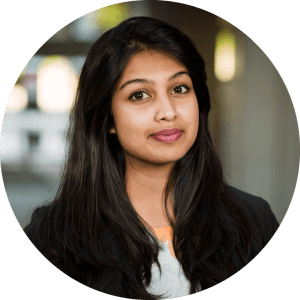 SARAH GHAZI |  Associate
Sarah Ghazi has always been curious about how to determine what influences human behavior, our values, rituals, norms and culture. At Solutions Lab, Sarah uses her background in Anthropology coupled with systems thinking and design thinking to help societies flourish. She has a specialist degree in Biological Anthropology from University of Toronto with a focus in ethnography and social research. Prior to coming to MaRS, Sarah worked as a freelance consultant to develop brand cultural sensitivity for local and international start ups and as Assistant Archaeologist for Ontario Heritage Trust on the largest human reburial in North America, a Canadian reconciliation project . Sarah has been recognized with a variety of leadership awards with the most recent being University of Toronto Letter Award, awarded to a graduating student who has made a lasting impact.
---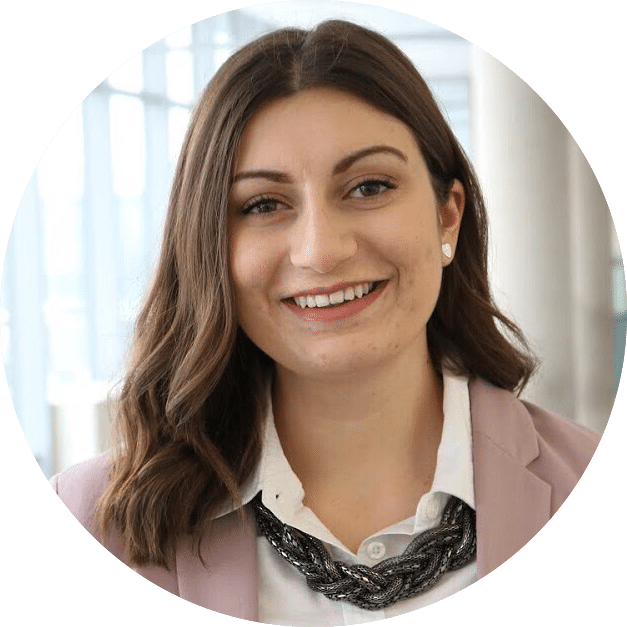 MIKAYLA ZOLIS |  Coordinator
Mikayla loves solving organizational and societal sustainability challenges. She has worked on funding processes for the Ministry of Environment and Climate Change, strategic planning, community engagement, and performance measurement for the Niagara Region and conducted volunteer research with Sustainable Hamilton Burlington on business GHG tracking. She is a recent business graduate from Brock University and is a current fellow for the Sustainable Development Solutions Network, Local Pathways Program working towards localizing the SDGs in Toronto through unique projects. She is enthusiastic about working with stakeholders from all sectors to move the dial on pressing issues Canadians face.
---
Advisory Board: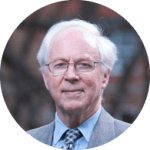 TIM BRODHEAD | Chair, fmr President & CEO of J.W. McConnell Family Foundation
Tim Brodhead acts as the Chair of the MaRS Solutions Lab Advisory Board. Between 1995 and 2011, he was President and Chief Executive Officer of The J.W. McConnell Family Foundation, a family foundation based in Montreal. The mission of the Foundation is to create a more resilient society by enhancing inclusion, sustainability, and social innovation. Recently, he also acted as Interim-President of the Pierre Elliott Trudeau Foundation.
Prior to joining the Foundation, Tim spent twenty-five years in the field of international development as a volunteer in West Africa and then as founding director of several non-governmental organizations. In a voluntary capacity he has served on many boards including the Social Sciences and Humanities Research Council of Canada (SSHRC) and the Calmeadow Foundation. He is a past chair of Philanthropic Foundations Canada, the national organization of Canadian independent foundations. He is also involved in the work of Social Innovation Generation (SiG), a collaborative initiative to promote social innovation in Canada, and is an Adjunct Associate Professor at the University of Waterloo.
In 2001, Tim was appointed an Officer of the Order of Canada. He has also been awarded honourary Doctor of Laws degrees by Carleton University, Dalhousie University, University of New Brunswick and McGill University.
---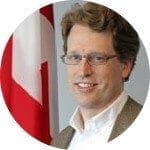 GRAHAM FLACK | Deputy Minister Canadian Heritage
Graham Flack is Deputy Minister of Canadian Heritage with the Federal Government of Canada.  He also is the co-chair of the Deputy Minister Committee on Policy Innovation.
Graham has a long career in government. From 2013, he was Deputy Secretary to the Cabinet at the Privy Council Office. Before, he was Associate Deputy Minister then Acting Deputy Minister at Public Safety Canada, Associate Assistant Deputy Minister of Energy Policy and Assistant Deputy Minister, International Trade and Finance. In 1995 Graham joined the Privy Council Office where he worked on the referendum campaign, Secession Reference and Clarity Act and became its Director of Strategic and Legal Affairs. Following 9/11, he became Director of Operations responsible for developing and implementing the Canada-US Smart Borders Declaration and Action Plan and for developing Canada's first National Security Policy – Securing an Open Society. Graham is Deputy Minister Champion for the Federal Youth Network and for Dalhousie University.
---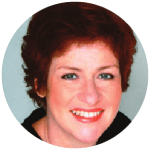 HEATHER FRASER | Founder and CEO VUKA Innovation & Adjunct Professor Rotman
Heather Fraser is founder and CEO of VUKA Innovation, a consultancy that helps organizations harness their capacity to innovate through Business Design.
She is an Adjunct Professor at Rotman, and was co-founder of Rotman DesignWorks.  She is a leader in Business Design practices and design-inspired student programs. She consults on Business Design initiatives for corporations, public entities, and educational institutions internationally.  Heather is the author of Design Works: How to Tackle Your Toughest Innovation Challenges through Business Design.  Prior to joining Rotman, Fraser held leadership positions at Procter & Gamble, Ogilvy & Mather, and TAXI Advertising & Design.
---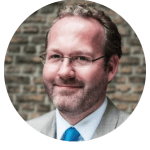 JORRIT DE JONG | Lecturer Public Policy, Harvard Kennedy School
Jorrit de Jong is Lecturer in Public Policy at Harvard Kennedy School (HKS).  He is also Academic Director of the Innovations in Government Program at the Kennedy School's Ash Center for Democratic Governance and Innovation. His research and teaching focus on the challenges of making the public sector more responsive and more resilient through innovation.
A specialist in experiential learning, Jorrit has taught strategic management and public problem solving in degree and executive education programs at HKS and around the world. Before coming to Harvard, Jorrit co-founded the Kafka Brigade, a not-for-profit organization in Europe that helps governments diagnose and remedy bureaucratic dysfunction. He was also founding co-director of a consulting firm for the public sector in Amsterdam, and director of the Center for Government Studies at Leiden University.
Dr. de Jong holds a PhD in Public Policy and Management (VU Amsterdam), a Master in Philosophy (Leiden) and a Master in Public Administration (Leiden). He has written extensively, including the books The State of Access:Success and Failure of Democracies to Create Equal Opportunities (Brookings 2008, co-edited); Agents of Change: Strategy and Tactics for Social Innovation (Brookings 2012, co-authored); and Dealing with Dysfunction:Innovative Problem Solving in the Public Sector (Brookings, forthcoming).
---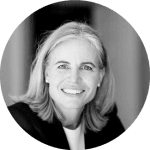 SARAH EVANS | Founder and Chair, Westside School
Sarah Evans is the Chair and Founder of the Westside School in London (UK). This school focuses on helping vulnerable young people get back on track in education and training through a programme of individual support alongside a GCSE programme including vocational subjects. Students are 13-16 and expected to go on to college. She founded the school in 2006 and has been leading it ever since. Before Sarah has worked as consultant at Bain & Company and as Assistant VP at J.P. Morgan.
---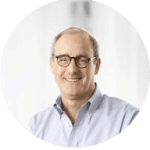 DEREK EVANS | President & CEO Pengrowth Energy Corporation
Derek Evans is President, CEO and director of Pengrowth Energy Corporation. He has over 30 years of experience in the energy sector in Western Canada, most recently serving as president, CEO and director of Focus Energy Trust from May 2002 until March 2008. Prior to this, Mr. Evans spent the majority of his career in operational and senior management positions with Renaissance Energy Limited.
At present, Derek serves as a director of Franco-Nevada Corporation and as the chairman of Endurance Energy, a private oil and gas company. He also serves as a director of a number of not-for-profit organizations. He is a member of the Institute of Corporate Directors, and member of the Board of Directors of MaRS Discovery District. He holds a bachelor of science in mining engineering from Queen's University and is a registered professional engineer in the province of Alberta.