Team
---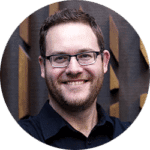 ALEX RYAN  |  VP of Systems Innovation and Program Director of MaRS Solutions Lab
Alex Ryan is VP of Systems Innovation and Program Director of the MaRS Solutions Lab. He most enjoys spending time with his wife Eleanor, and bringing diverse groups of participants together to jointly innovate on society's most complex and important challenges. Alex Ryan is co-founder of the innovation and collaboration agency Synthetikos Inc. and also co-founded Alberta CoLab, the first provincial government innovation lab in Canada. He is an executive-in-residence at the University of Toronto's Rotman School of Management, where he developed a new course: Designing in a Whitewater World. As a consultant with Booz Allen Hamilton, Alex Ryan previously helped introduce operational and strategic design into the U.S. Army. He is co-founder of the Systemic Design Research Network and serves on several boards, including the Privy Council Office's Innovation Hub Advisory Committee for the Government of Canada. His dissertation in applied mathematics advanced a multidisciplinary approach to complex systems design.
---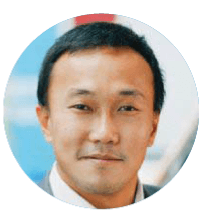 JERRY KOH  |  Director of Systems Innovation and MaRS Solutions Lab
Jerry is a public and social innovator addicted to future possibilities and uncertainties. He is a strategist, designer and foresight specialist with a background in public policy and healthcare administration. He supports systems convergent projects at MaRS, including business-led youth employment, urban mobility innovation, procurement by co-design for healthcare providers, and design for change in the public sector. Jerry has led various foresight initiatives in the Ontario Public Service and the broader public service, from strategic planning to tools development.
---
CLAIRE BURÉ  |  Program Manager
Claire is a social scientist specializing in user research and process design. She loves bringing diverse groups of people together to uncover challenges and build solutions for concrete outcomes. Claire has conducted research with the International Development Research Centre and has consulted for the InfoDev World Bank program, the Open Data Barometer, and EDGE Lab at Ryerson University. Claire's social entrepreneurial experience includes co-founding Commons11, and co-starting a Chilean business, both of which created user-driven technology solutions for human development. She is also on the UNDP Expert Roster for Social Innovation and Design.
---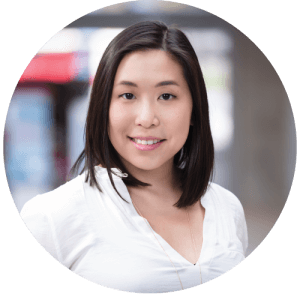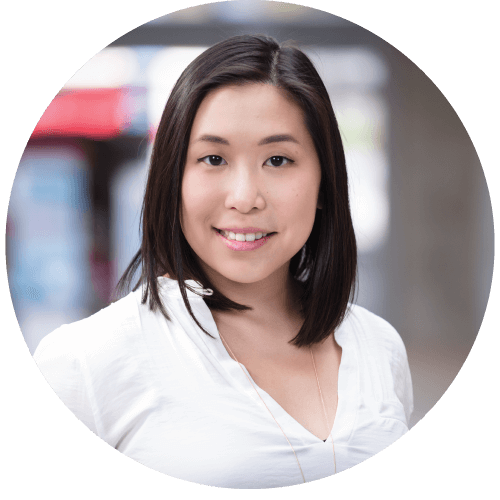 VANESSA TOYE  |  Senior Associate, Design & Innovation
Vanessa is a design and systems thinker eager to catalyze change and create deep impact. She designs collaborative and engaging experiences to generate innovative and impactful ideas for some of societies most complex problems. Her projects at Solutions Lab have included regulation for the sharing economy, urban mobility innovation, and digital music licensing. As an enthusiast of food and design, she organizes community events in support of food justice issues, consults on marketing and growth strategy in the food industry, and develops restaurant concepts and brands. Vanessa established her approach to design in the Industrial Design program at OCADU after a career as a Mechanical Engineer.
---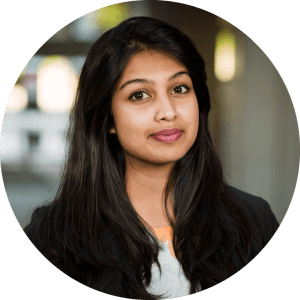 SARAH GHAZI |  Associate
Sarah Ghazi has always been curious about how to determine what influences human behavior, our values, rituals, norms and culture. At Solutions Lab, Sarah uses her background in Anthropology coupled with systems thinking and design thinking to help societies flourish. She has a specialist degree in Biological Anthropology from University of Toronto with a focus in ethnography and social research. Prior to coming to MaRS, Sarah worked as a freelance consultant to develop brand cultural sensitivity for local and international start ups and as Assistant Archaeologist for Ontario Heritage Trust on the largest human reburial in North America, a Canadian reconciliation project . Sarah has been recognized with a variety of leadership awards with the most recent being University of Toronto Letter Award, awarded to a graduating student who has made a lasting impact.
---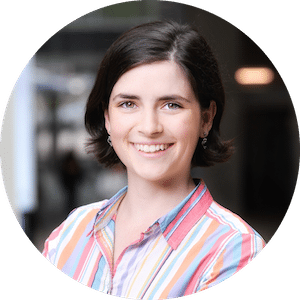 ALEXIA MANCHON |  Coordinator
Alexia Manchon is the Solutions Lab's Coordinator & Scrum Master, always looking for ways to improve the team's processes and increase its efficiency. She is a recent graduate from McGill's Faculty of Management, with a concentration in Managing for Sustainability. Her education in business and interest in the public sector have landed her on the Solutions Lab team, where she aims to develop her design thinking and systems thinking skillsets.