Ontario Tender Fruit Lab
Toward a Resilient Tender Fruit Economy in Ontario
---
The Challenge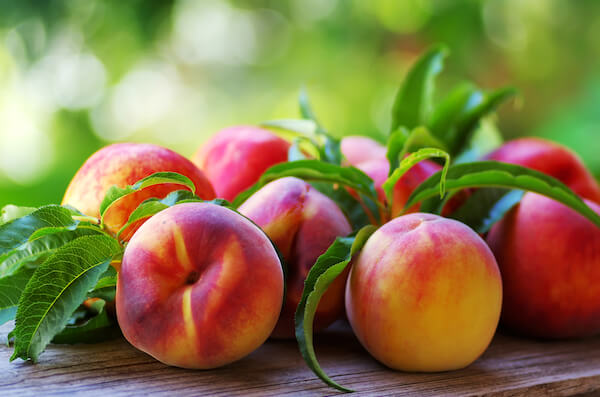 Canadians increasingly understand that a resilient and sustainable food system must address not only the economic wellbeing of producers, retailers and consumers, but also environmental impacts and human health outcomes. Local, diverse and ecologically sustainable food initiatives are multiplying across the country, including eco-certification, regionally focused restaurants and food markets, and healthy supply chain strategies that link informed consumers to local producers.
The last few years have generated a proliferation of social innovations that are bringing about change in the food system. Yet we still have a long way to go to create an environmentally sustainable and healthy food system for everyone involved, from producers to consumers. We believe that supporting the Future of Food is an important and timely issue in Canada and elsewhere.
Approach
MaRS Solutions Lab partnered with the Waterloo Institute for Social Innovation and Resilience (WISIR) on a collaborative project aiming to find innovative ways to address the complex challenges in our food system; and contribute to a stronger, healthier and more sustainable food economy in Ontario.
The Ontario Tender Fruit Lab focuses specifically on the tender fruit value chain (or rather, network), drawing on the activities and key learnings from the J.W. McConnell Family Foundation on their existing investment strategies in food initiatives. We are interested in new ways to improve business opportunities, regional economic development, sustainable agricultural practices and human health.
The aim of the Ontario Tender Fruit Lab is to encourage a more thriving and resilient tender fruit industry in Ontario. It convened key stakeholders between the fall of 2013 and winter of 2014 to generate strategies and actions for systems change. The lab is founded on the belief that it is only by sharing unique insights and acting in collaboration that we can create a food system that meets the demands of all Ontarians.
Outcome
In order to inform the lab process, the lab research team conducted over 70 interviews with key stakeholders in the food system and in the tender fruit industry. The Design Brief, available for download below, is a summary of this research, in addition to in-depth desk research. The Design Brief provided input for participants while we were convening, and highlights the challenges and opportunities currently faced by the tender fruit industry in Ontario.
In a series of three workshops, the convening question that lab participants developed together was:
How can we create a resilient tender fruit economy in Ontario, in a way that provides economic, environmental and social benefits?
In order to address this shared strategy, participants brainstormed an initial 200 ideas that we narrowed down to five prototypes for interventions. These prototypes were carefully selected together as viable ways to boost the Ontario tender fruit industry. In short, they are:
Creating a Better Eating Experience: Improve the consistency of quality of Ontario tender fruit for consumers, in order to reduce poor eating experiences such as mealy peaches.
Niagara Fruit Forever: Increase tender fruit production efficiency on-farm to increase net profitability at the farm gate and boost environmental performance, in order to raise competitiveness and commercial value of the sector for benefit across the value network.
Skin in the Game: Create a supportive ecosystem to enable entrepreneurs to develop new products and engage with growers to create fruit processing businesses.
Marketing Ontario Stone Fruit: Adopt standardized packaging to increase efficiency for the value chain and reduce costs and waste for a highly labour-intensive industry.
New Varieties: Create a cross-sectoral collaboration for an updated virus testing procedure (i.e. DNA testing) to speed up availability of new varieties across the value chain.
Local champions are pushing forward on these intervention topics. Since the workshops, participants have accomplished the following: launched an eco-basket made of more sustainable packaging used by major retailers, won a grant for a new quality and cold chain management project, and are developing a business case to speed up availability and commercial production of new varieties.
The Ontario Tender Fruit Lab also served as a test of the new Social Innovation Lab model, developed by the Waterloo Institute for Social Innovation and Resilience. The Ontario Tender Fruit Lab is made possible through the generous support of the J.W. McConnell Family Foundation, the Ontario Trillium Foundation, Greenbelt Foundation and Metcalf Foundation.
Learn More
Design Brief – Ontario Tender Fruit Lab
Download ("pdf")
Final Report – Ontario Tender Fruit Lab
Download ("pdf")