Advisory Board
---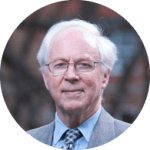 TIM BRODHEAD | Chair, fmr President & CEO of J.W. McConnell Family Foundation
Tim Brodhead acts as the Chair of the MaRS Solutions Lab Advisory Board. Between 1995 and 2011, he was President and Chief Executive Officer of The J.W. McConnell Family Foundation, a family foundation based in Montreal. The mission of the Foundation is to create a more resilient society by enhancing inclusion, sustainability, and social innovation. Recently, he also acted as Interim-President of the Pierre Elliott Trudeau Foundation.
Prior to joining the Foundation, Tim spent twenty-five years in the field of international development as a volunteer in West Africa and then as founding director of several non-governmental organizations. In a voluntary capacity he has served on many boards including the Social Sciences and Humanities Research Council of Canada (SSHRC) and the Calmeadow Foundation. He is a past chair of Philanthropic Foundations Canada, the national organization of Canadian independent foundations. He is also involved in the work of Social Innovation Generation (SiG), a collaborative initiative to promote social innovation in Canada, and is an Adjunct Associate Professor at the University of Waterloo.
In 2001, Tim was appointed an Officer of the Order of Canada. He has also been awarded honourary Doctor of Laws degrees by Carleton University, Dalhousie University, University of New Brunswick and McGill University.
---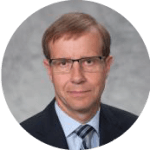 PETER WALLACE | City Manager of Toronto
Peter Wallace is the City Manager of the City of Toronto. Before he was the Ontario Public Service Visiting Fellow in the School of Public Policy and Governance, University of Toronto. In 2014 he retired from the Ontario government where he has served as Secretary of the Cabinet, head of the Ontario Public Service and Clerk of the Executive Council between 2011 and 2014.
Over his 32 year career in the Ontario Public Service, Mr. Wallace has held a number of senior executive roles including: Deputy Minister of Finance and Secretary of Treasury Board; Deputy Minister of Energy; Assistant Deputy Minister at the Ministry of Natural Resources; and Assistant Deputy Minister, Management Board Secretariat.
---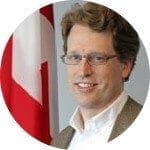 GRAHAM FLACK | Deputy Minister Canadian Heritage
Graham Flack is Deputy Minister of Canadian Heritage with the Federal Government of Canada.  He also is the co-chair of the Deputy Minister Committee on Policy Innovation.
Graham has a long career in government. From 2013, he was Deputy Secretary to the Cabinet at the Privy Council Office. Before, he was Associate Deputy Minister then Acting Deputy Minister at Public Safety Canada, Associate Assistant Deputy Minister of Energy Policy and Assistant Deputy Minister, International Trade and Finance. In 1995 Graham joined the Privy Council Office where he worked on the referendum campaign, Secession Reference and Clarity Act and became its Director of Strategic and Legal Affairs. Following 9/11, he became Director of Operations responsible for developing and implementing the Canada-US Smart Borders Declaration and Action Plan and for developing Canada's first National Security Policy – Securing an Open Society. Graham is Deputy Minister Champion for the Federal Youth Network and for Dalhousie University.
---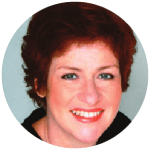 HEATHER FRASER | Founder and CEO VUKA Innovation & Adjunct Professor Rotman
Heather Fraser is founder and CEO of VUKA Innovation, a consultancy that helps organizations harness their capacity to innovate through Business Design.
She is an Adjunct Professor at Rotman, and was co-founder of Rotman DesignWorks.  She is a leader in Business Design practices and design-inspired student programs. She consults on Business Design initiatives for corporations, public entities, and educational institutions internationally.  Heather is the author of Design Works: How to Tackle Your Toughest Innovation Challenges through Business Design.  Prior to joining Rotman, Fraser held leadership positions at Procter & Gamble, Ogilvy & Mather, and TAXI Advertising & Design.
---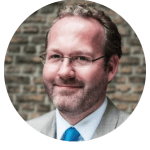 JORRIT DE JONG | Lecturer Public Policy, Harvard Kennedy School
Jorrit de Jong is Lecturer in Public Policy at Harvard Kennedy School (HKS).  He is also Academic Director of the Innovations in Government Program at the Kennedy School's Ash Center for Democratic Governance and Innovation. His research and teaching focus on the challenges of making the public sector more responsive and more resilient through innovation.
A specialist in experiential learning, Jorrit has taught strategic management and public problem solving in degree and executive education programs at HKS and around the world. Before coming to Harvard, Jorrit co-founded the Kafka Brigade, a not-for-profit organization in Europe that helps governments diagnose and remedy bureaucratic dysfunction. He was also founding co-director of a consulting firm for the public sector in Amsterdam, and director of the Center for Government Studies at Leiden University.
Dr. de Jong holds a PhD in Public Policy and Management (VU Amsterdam), a Master in Philosophy (Leiden) and a Master in Public Administration (Leiden). He has written extensively, including the books The State of Access:Success and Failure of Democracies to Create Equal Opportunities (Brookings 2008, co-edited); Agents of Change: Strategy and Tactics for Social Innovation (Brookings 2012, co-authored); and Dealing with Dysfunction:Innovative Problem Solving in the Public Sector (Brookings, forthcoming).
---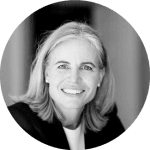 SARAH EVANS | Founder and Chair, Westside School
Sarah Evans is the Chair and Founder of the Westside School in London (UK). This school focuses on helping vulnerable young people get back on track in education and training through a programme of individual support alongside a GCSE programme including vocational subjects. Students are 13-16 and expected to go on to college. She founded the school in 2006 and has been leading it ever since. Before Sarah has worked as consultant at Bain & Company and as Assistant VP at J.P. Morgan.
---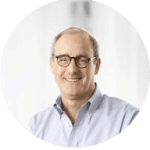 DEREK EVANS | President & CEO Pengrowth Energy Corporation
Derek Evans is President, CEO and director of Pengrowth Energy Corporation. He has over 30 years of experience in the energy sector in Western Canada, most recently serving as president, CEO and director of Focus Energy Trust from May 2002 until March 2008. Prior to this, Mr. Evans spent the majority of his career in operational and senior management positions with Renaissance Energy Limited.
At present, Derek serves as a director of Franco-Nevada Corporation and as the chairman of Endurance Energy, a private oil and gas company. He also serves as a director of a number of not-for-profit organizations. He is a member of the Institute of Corporate Directors, and member of the Board of Directors of MaRS Discovery District. He holds a bachelor of science in mining engineering from Queen's University and is a registered professional engineer in the province of Alberta.
---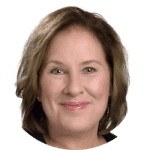 ILSE TREURNICHT | CEO, MaRS Discovery District
Ilse Treurnicht is CEO of MaRS Discovery District, a leading innovation centre located in Toronto. She oversees both the development and operations of the MaRS Centre and its broad suite of entrepreneurship and innovation programs.
Ilse joined MaRS in early 2005 from her role as President & CEO of Primaxis Technology Ventures, a startup-stage venture capital fund focused on the advanced technologies sector. Prior to Primaxis, she was an entrepreneur with senior management roles in a number of emerging technology companies. Ilse is an active member of Canada's innovation community. She served as Chair of the Canadian Task Force on Social Finance in 2010, and is a member of the Science, Technology and Innovation Council (STIC).
Ilse holds a DPhil in chemistry from Oxford University, which she attended as a Rhodes scholar.