While doctors and researchers have always been held in high esteem, their role has taken on even greater importance in 2020. The tireless efforts of frontline workers to maintain the health of a vulnerable population combined as well as the exhaustive research put in by scientists and innovators working on new technologies proves at least one thing: Canada has some of the strongest health players in the world. From fighting pandemics to curbing opioid addiction and providing virtual mental health tools, these leaders are bringing some of the world's most cutting-edge solutions to market.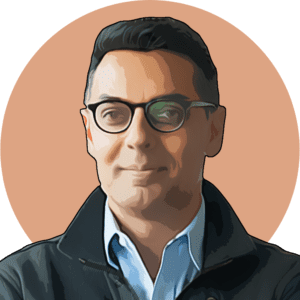 Dr. Kamran Khan predicts the spread of infectious disease

How: Combatting a pandemic requires getting the right information (like how to foster immunity) to the right people (like healthcare workers) at the right time (like, immediately). Dr. Kamran Khan has made this once-impossible feat a reality with his startup BlueDot. The company predicts where a disease will spread by analyzing public health sources, moderated sources, mass media (10,000 articles per day in more than 60 languages) and the world's flight itinerary, reducing the time to make a risk assessment from weeks to seconds. A practising physician, advisor to the World Health Organization (WHO) and veteran of Toronto's SARS outbreak, Dr. Khan is an ideal person to make sense of the current emergency — and help guide us through inevitable crises to come.
What's next: BlueDot famously discovered and warned its clients of COVID-19 nine days before the WHO. And on March 23, Prime Minister Justin Trudeau validated the company's achievement by leaning on Dr. Khan's expertise, announcing the government would use BlueDot to track the coronavirus's spread. "Everyday people and politicians alike must change the way they think about health," says Dr. Khan. "We must develop a culture of readiness, not merely reaction."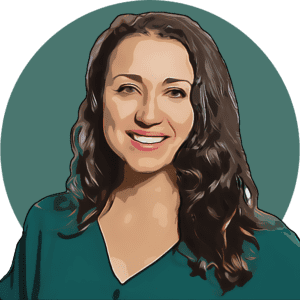 Anna Chif brings employee benefits back to the fore
How: With the Canadian healthcare system under such immense pressure, there has never been such a need for employers to help regular citizens live healthy lives. Anna Chif, chief strategy and product officer of Dialogue is stepping up to the challenge. Headquartered in Montreal, the startup provides affordable virtual healthcare benefits for employees and, in the process, helps employers by making them a coveted, competitive draw for top talent. Inspired to make positive changes after caring for her grandmother at the end of her life, Chif and her team now serve more than four million users, backed by partners like by Caisse de dépôt et placement du Québec, White Star Capital and Portag3 Ventures.
What's next: Chif and Dialogue have become unexpected tech role models in the coronavirus effort. First, there's the organization's free public-health information tool, which prompts users through a set of questions about their location, travel history and pre-existing conditions to identify their risks. Then there's Dialogue's new partnership with Canada Life and Sun Life Financial, which offers virtual healthcare services to the insurance provider's company benefits customers.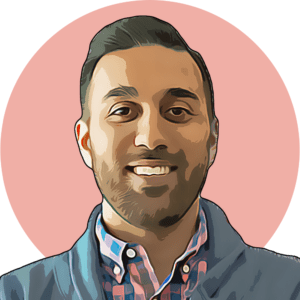 Naheed Kurji unlocks the secrets of drug discovery
How: Developing a new drug (like a virus-killing vaccine) typically requires years of clinical trials and billions in funding. Cyclica co-founder and CEO Naheed Kurji has made it his mission to democratize this process through the power of machine learning and computational biophysics. The company's software platform — faster and more accurate than any human — breaks down seemingly endless reservoirs of data to minimize error and find medicines capable of locking and unlocking the proteins necessary to eradicate a given disease.
What's next: In hopes of bringing the coronavirus pandemic to an end, Kurji and company recently launched its Cyclica Stimulus Package: free access to the group's AI platform for any researcher or biotech company that is either actively fighting the virus, or has seen their work stifled due to the crisis. "The tech community has a duty to self-isolate, but to also stimulate science," Kurji says. Cyclica has also partnered with renowned Beijing institution Materia Medica to find existing drugs, already approved by the FDA, that can be repurposed as COVID-19 treatments. Tests are currently underway.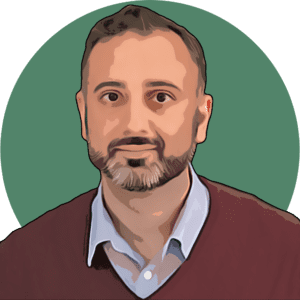 Dr. Arash Zohoor makes mental health a priority

How: There's a sad irony in the coronavirus situation — many physically healthy people are crumbling under the weight of anxiety and depression. And with most of society on lockdown, seeing a therapist face-to-face, let alone paying one, is next to impossible for vulnerable populations. Anticipating situations just like this, Dr. Arash Zohoor co-founded Inkblot, a startup that tackles the stigma of mental health and virtually connects clients to therapists and physicians. The service is affordable and places particular emphasis on weathering life's surprises, such as being productive at work, and valuing one's connections to friends and family.
What's next: Dr. Zohoor's response to COVID-19 as an entrepreneur has been swift and wide-ranging: until June, Inkblot is waiving fees for businesses supporting their employees' mental health, and for practitioners using the company's tools to see their own patients. Inkblot is also providing free group live meditation sessions.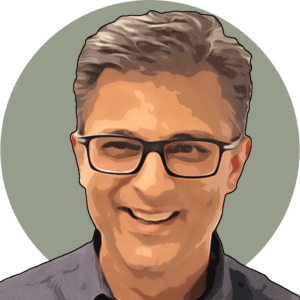 Dr. Muhammad Mamdani relieves our healthcare system

How: For years, the Canadian healthcare community raised concerns about the challenges in the healthcare-system, especially when it comes to staffing and wait times. The pandemic has only underscored the vulnerabilities in our system. Luckily, Canada has innovators like Dr. Muhammad Mamdani, the mind behind an AI-powered forecasting tool that can predict patient volume and needs, as well as staffing requirements. Understanding the power of collaboration, Dr. Mamdani assembled engineers, statisticians, clinicians, computer scientists and administrators at Toronto's St. Michael's Hospital to bring the tool to life. So far, the gadget has been a success, predicting emergency-department traffic three days in advance with better than 90 percent accuracy.
What's next: Always on the move, Dr. Mamdani spends his time directing St. Michael's Hospital's Li Ka Shing Centre for Healthcare Analytics Research and Training; teaching the University of Toronto's burgeoning innovators in pharmacy and medicine; and advising multiple top institutions that are advancing the discovery of new drugs and treatment methods.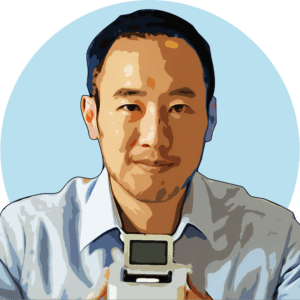 Paul Lem analyzes the DNA of the masses
How: Unexpected crises, like global pandemics, can expose gaps in the healthcare system that wouldn't have been prioritized otherwise. But Paul Lem, founder and CEO of Ottawa-based Spartan Bioscience, has been a long-standing advocate for at-home DNA testing devices — the likes of which have now been approved by Health Canada to combat the coronavirus crisis. "Beating COVID-19 will require more frequent and regular testing," says Lem, "and we're excited that our technology will play an important part in fighting the pandemic in Canada."
What's next: Spartan has focused all of their resources on meeting the demand for COVID-19 testing devices, but Lem says he hopes that in the future every Canadian will have a DNA analyzer in their homes to alleviate stress on hospitals and provide rapid self-testing for a range of fields, including precision medicine and environmental testing.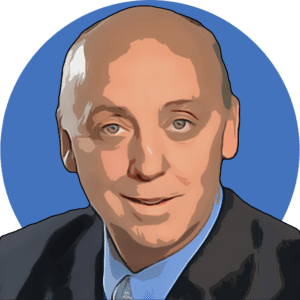 John Wallace relieves pain in a safer way
How: The numbers are stark. One in five Canadians describe experiencing varying levels of chronic pain. The most common class of medications for chronic pain cause ulcers and bleeding in 25 percent of users. And when it comes to acute pain, 80 percent patients are prescribed opioids after surgery, which can lead opioid abuse and addiction. To address this, John Wallace, founder and chief scientific officer of Antibe Therapeutics, is steering his company to provide treatments for chronic and acute pain and inflammation that protect against digestive tract damage while avoiding addiction.
What's next: Antibe is awaiting results of clinical trials conducted over the last year and is planning to broaden their treatments to cover gastrointestinal conditions and aging-related diseases. "I'd like to think we're en route to making a difference to the lives of billions of people," says Wallace.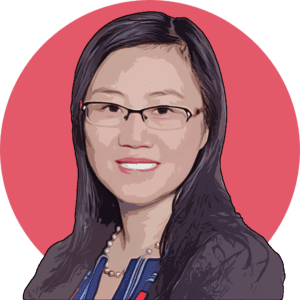 Dr. Xue Wu tailors treatments for cancer patients
How: Cancer patients are getting to live longer lives thanks to custom-built treatments based on their genetics. As co-founder of Geneseeq, Dr. Xue Wu brings her passion for science to the human level where real-life patients are seeing tangible benefits from her work. Her company has more than 30 next-generation sequencing (NGS) based genetic testing products that treat various cancer and sample types, including liquid biopsies. A mix of machine learning and information from clinical databases helps to inform new therapeutic targets for drug development and tailored treatment decisions.
What's next: Geneseeq is continuing to add to their product line for monitoring minimal residual disease, drug response and resistance, as well as early cancer detection. They are also working to further expand their infectious disease testing, which has been adopted for COVID-19 screening at their Chinese headquarters. "We're powering our R&D to keep bringing new revolutionizing products into the market and benefit more cancer patients," says Wu.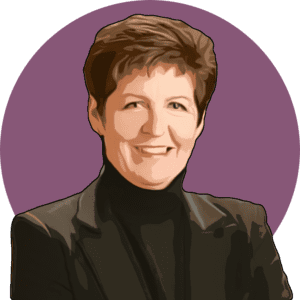 Carol Chapman gives control to women's health patients
How: While it's a growing market, women's health remains an often taboo topic of discussion. But with 3.3 million Canadians suffering from urinary incontinence, Resilia took the lead on developing a less invasive treatment that can reduce visits to the doctor's office. CEO Carol Chapman says women want to be in charge of their health conditions — especially one of such an intimate nature. "We are challenging a tired solution that uses a device that has fundamentally not been changed in hundreds of years," says Chapman.
What's next: Chapman says the company has received an abundance of positive feedback from healthcare professionals across North America, calling their self-managed device a "game-changer." Resilia plans to continue their expansion in the U.S. to serve the market of more than 20 million women sufferers of incontinence.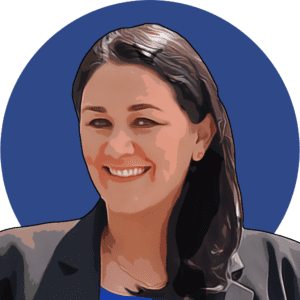 Dr. Karen Cross aims to transform diabetes care
How: The process of amputation can bring families collective stress and pain, especially if the loss is preventable. After experiencing this first-hand with her grandfather and seeing the impacts an amputation can have on many of her patients, Mimosa Diagnostics founder Dr. Karen Cross created a non-invasive handheld device that can scan problematic areas to detect concerns. Preventative, patient-driven care is their mission; amputation costs the Canadian healthcare system 10 to 40 times more than effective preventative measures, and can reduce the pain and fear felt by the 3.4 million diabetics across the country.
What's next: Mimosa's technology will be especially in-demand during and following the COVID-19 pandemic given the limited bandwidth of the healthcare system for patients with long-term illnesses. "Chronically ill patients will not be receiving the routine care they need, and their disease state will progress," says Cross. Stressing the importance of remote monitoring and care, she says doctors can maintain an adequate connection with high-needs patients that can potentially save lives.
Graphics: Monica Guan