Training for a Half Ironman competition in 2005, Tina Ceroni started experiencing muscle stiffness and spasms — early signs of a rare autoimmune disease called "stiff person syndrome" that, within six years, sent her to hospital on a weekly basis, suffering from life-threatening respiratory distress.
Fortunately, in dealing with this challenge, she reaped the benefits of Canada's leadership in stem cell therapies.
"I was in a deep downward spiral. My future was bleak," recalls Ms. Ceroni, 38, a kinesiologist and personal trainer in Toronto. But then, an experimental procedure at The Ottawa Hospital Research Institute — where chemotherapy was used to eliminate her immune system and purified stem cells were transplanted into her to grow a new one — "restored my old life," she says. "I am in complete remission."
Such breakthroughs date back to the discovery of stem cells in 1961 by doctors James Till and Ernest McCulloch at the University of Toronto.
"We've had leaders in this field doing outstanding pioneering work for decades now. But you can't do anything in isolation," says Dr. Duncan Stewart, president and scientific director of the Ontario Institute for Regenerative Medicine (OIRM), which translates stem-cell and other regenerative medicine research into clinical applications. "Science is complicated, it's multidisciplinary, and it increasingly needs a group effort."
Dr. Stewart, who is also executive vice-president of research at The Ottawa Hospital, explains that this "multitiered approach" to stem cell discoveries includes scientists who understand the biology and clinicians who understand the diseases.
"In Toronto and Ontario, we've got many of these things covered," Dr. Stewart points out, noting that the collaborative activity is particularly centred around MaRS.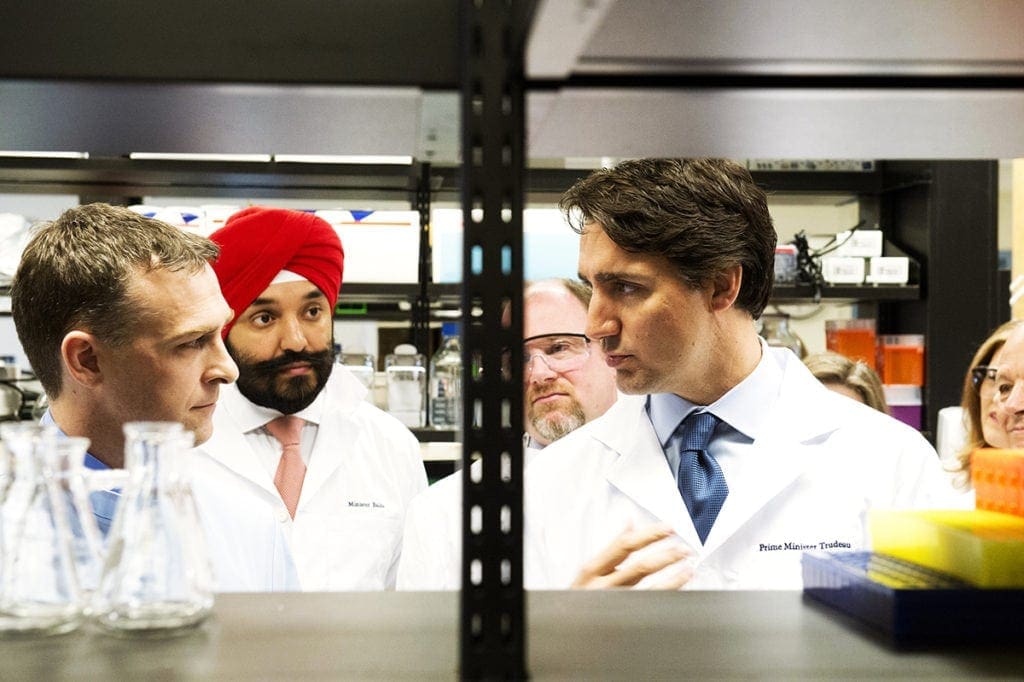 A cornerstone of this cross-disciplinary setting at MaRS will be the CCRM, a leader in commercializing therapeutic technologies. In January the federal government announced a $20-million grant to set up a new Centre for Advanced Therapeutic Cell Technologies at MaRS, matched by GE Healthcare with another $20-million.
The facility, which CCRM will operate with the University Health Network, will grow stem cells uniformly and in the numbers and quality needed for clinical trials and eventually for approved medical procedures, says Michael May, president and CEO of CCRM.


"We are creating a unique cluster in regenerative medicine activities," says May. "MaRS is not just a building. MaRS is a collection of minds and companies and facilities that are in close proximity, creating a critical mass of innovation and interaction and connection. There really will be nothing like it in the world."
According to Mr. May, this "ecosystem" of academia, manufacturers and investors makes for successful technologies that are tested clinically, developed and made in Ontario. It will lead to robust, sustainable companies that are "sticky," he says, and thus will remain here, positioning the province as a global cell-therapy hub.
Commercialization and funding are critical to bring groundbreaking research into practice, notes Jon Rogers, chief operating officer of XOR Labs Toronto, which improves viability of organs destined for transplant using gene or stem cell therapy.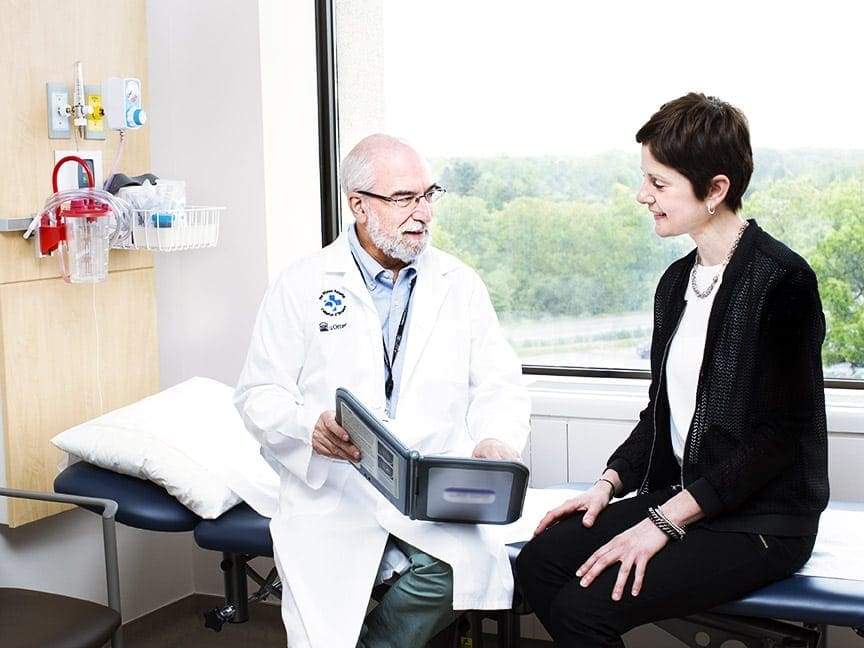 And although "we have brilliant scientists and clinicians," Mr. Rogers says it's equally important to have engineers and designers who convert the science into a product, as well as business and commercial expertise to bring it to market.
These are still early days for regenerative medicine, Dr. Stewart cautions. "The potential is huge, but there's a long learning curve to go through."
Five years after her stem cell transplant, Tina Ceroni sees first-hand the potential for stem cell science to transform lives.
"When you live with a debilitating disease and you have no idea where your future is going, any glimmer of hope is important," she says. "It takes time, it takes research, it takes doctors and scientists coming together to put best practices into medicine. But it's remarkable what they're accomplishing."

Regenerative medicine
A clinical trial currently underway is testimony to the power of teamwork in regenerative medicine. It uses transplanted stem cells from umbilical-cord blood to treat patients with acute myeloid leukemia.
The trial is being conducted by ExCellThera, a Montreal-based spin-off launched by CCRM and the Institute for Research in Immunology and Cancer — Commercialization of Research. It increases stem cell growth using technology developed by Dr. Guy Sauvageau, a biologist at Université de Montréal, and Peter Zandstra, a biomedical engineer and leader at Medicine by Design, a new initiative by the University of Toronto.
The issue they addressed was that the amount of blood banked from umbilical cords is inadequate to treat an adult leukemia patient. Dr. Sauvageau developed a small molecule to enhance blood stem cell growth, while Mr. Zandstra developed a bioreactor that helps grow stem cells. Combining the molecule and the bioreactor produces up to a 150-fold expansion of stem cells in just 12 days.
"Convergence is critical," says Mr. Zandstra. "The problems we're seeing in biomedical research are bigger than [what] can be solved by any one discipline or any one lab."


This article appears in our special report on Urban Innovation, which highlights how downtown density is driving the new economy. This report examines all the elements that fuel innovation at MaRS, showing how our building and location, corporate and academic partners, and the tenants and the startups in our network all contribute to getting high-impact solutions to market faster, both in Canada and beyond.