Chad Pelley is an author, songwriter and journalist whose debut novel, Away From Everywhere, has been adapted into a film now making the festival rounds. But he might never have become the celebrated artist he is today.
The 36-year-old resident of St. John's has arrhythmogenic right ventricular cardiomyopathy (ARVC), a rare heart disorder prevalent in Newfoundland and Labrador whose first and only symptom is often a fatal heart attack. Thanks to genome sequencing that identified the gene responsible for ARVC, Mr. Pelley was able to learn through a blood test that he has the disorder.
Today, he walks around with a defibrillator implanted under the skin on the left side of his chest. Should his heart suddenly falter or stop, the defibrillator will send an electrical pulse to start it beating again.
Mr. Pelley says his brother and father also have implants and both have had electrical pulses from them. "Mine has never fired at me, but there are times when my heart does something very strange."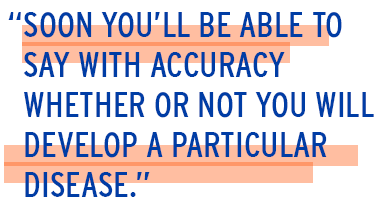 The future of medicine has always seemed out there, as fantastical as Star Trek's fictional "tricorders." But in the realm of diagnostics, cutting-edge innovation is rapidly drawing this future within arm's reach of today's patients, professionals and the healthcare system.
In a triumph of science and high-performance computing, new technologies now make it possible for doctors to diagnose conditions with unprecedented accuracy, identify the probability of developing a disease based on genetic analysis, and tap into the wisdom of experts around the world.
As a result, "we're moving towards health and medicine that's much more personalized," says Will Falk of the healthcare services group at PwC Canada, which provides assurance, advisory and tax services. "This means doctors have to think about who you are and what's different about you as they design treatment plans."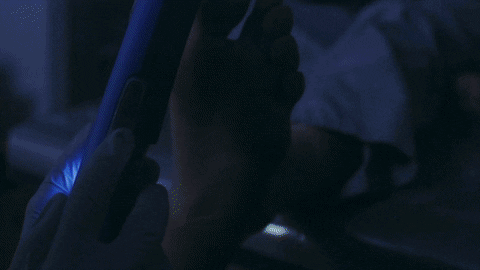 As well as being more effective, treatment will become more efficient, says David Agus, a professor of medicine and engineering at the University of Southern California. According to Dr. Agus, who is also a bestselling author on the future of health, personalized treatment and preventive strategies will lessen the financial burden on the system.
"It's testing the right patient at the right juncture in life," he says. Women now have a colonoscopy and a mammogram when they turn 50 even though thousands of people under that age die of breast and colon cancer every year. "Soon you'll be able to say with accuracy whether or not you will develop a particular disease, so you and your doctor can immediately discuss prevention. This will lower healthcare costs over time."

Some diagnostic innovators have already veered into Star Trek territory. Kitchener-based Cloud DX Inc., for instance, has developed VITALITI, a wearable device that uses biosensors to track vital signs and identify many medical conditions, including seven respiratory diseases that it can detect just by analyzing a patient's cough.
The VITALITI isn't for sale yet, but Cloud DX has other transformative technology, including cloud-based monitoring equipment that tracks patients' vital signs remotely and alerts doctors when trouble appears.
"We can spot adverse drug interactions before they even manifest symptoms — with our technology, you can actually see changes in the way the body is processing itself based on the different medications you take," says Robert Kaul, Cloud DX founder, president and chief executive officer. "Doctors have used our devices to monitor first-time moms subject to maternal hypertension, which can lead to preeclampsia, and we know of at least two cases where the intervention happened early enough so that the baby was saved."

MolecuLight i:X, another handheld device made in Canada, detects the presence of bacteria in wounds — information that's critical for patients with chronic wounds, and those who may not show symptoms of infection until it's too late.
Craig Kennedy, chief executive officer of MolecuLight Inc., the device's Toronto-based manufacturer, says MolecuLight i:X "makes bacteria visible and gives you immediate feedback on the status of the wound. It gives clinicians a tremendous amount of information."
MolecuLight i:X is in good company. Toronto is home to 16 of the world's top 25 makers of medical devices — such as Johnson & Johnson, Medtronic and GE Healthcare — and more than half of the country's estimated 1,100 medical device companies. These Toronto-based innovators are developing products that are making a difference around the world. For example, last year Profound Medical Corp. sold its MRI-guided prostate care device to healthcare organizations in Spain and Germany. Another Toronto company, BresoTec Inc., got the go-ahead last February to market its sleep apnea diagnosis aid device, BresoDx, in Europe, and began selling the device in the U.K. last fall.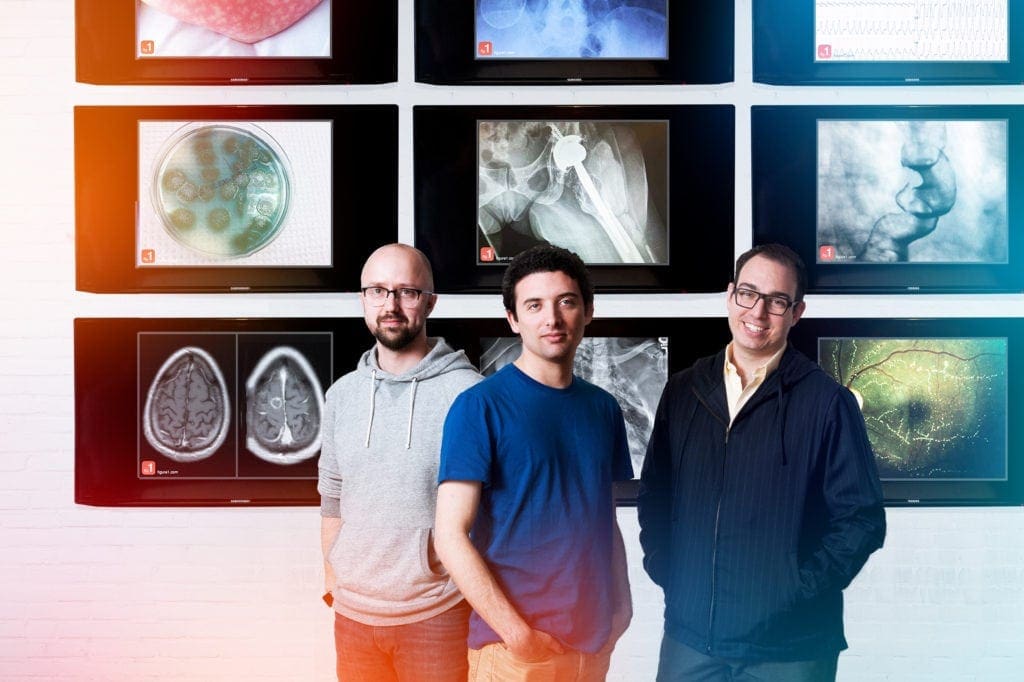 Advances in DNA analysis have also pushed the limit of diagnostic possibility. For instance, at the Ottawa-based Children's Hospital of Eastern Ontario (CHEO), doctors use genomic technology to identify the cause of rare diseases in young patients.
Kym Boycott, a clinical geneticist at CHEO, says genetic testing can uncover more than one rare disease in the patient, which has a critical impact on treatment.
"Knowing that a child has two diseases dramatically changes the way [doctors] look after these patients," she says. "It is absolutely disruptive technology."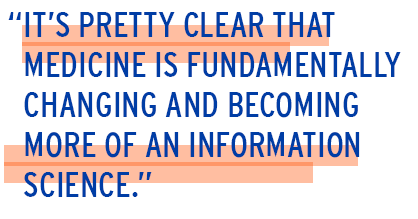 Many, if not most, of today's disruptive diagnostic technologies rely on high-powered computing. In fact, complex tests such as exome sequencing — which involves analyzing as many as 20,000 genes all at once — would be near impossible to undertake without major computing muscle.
"It's pretty clear that medicine is fundamentally changing and becoming more of an information science," says PwC's Mr. Falk. Not only will medical practitioners "need to deal with large data sets and multiple sources," he adds, they will have "to share those sources with their patients."
The idea of greater access to information is certainly taking hold in life sciences. McGill University in Montreal recently made all of its published research and data freely available to other institutions while, in the rare disorders community, an online repository called PhenomeCentral now connects clinicians and scientists by matching their patients' profiles with similar cases.

At Toronto-based Figure 1 Inc., knowledge sharing takes place on a Pinterest-like platform that allows doctors to post (with their patients' permission) images and notes on cases they can't quite figure out. Diagnoses are, in essence, crowdsourced among Figure 1's more than one million registered users — all doctors, many of whom are experts in their field.
Joshua Landy, chief medical officer at Figure 1, says the system allowed a doctor in Los Angeles to help a colleague in Haiti treat a baby's unusual skin rash and a lone physician in a Peruvian rain forest regularly posts photos of patients' conditions, soliciting advice from other physicians on the platform before deciding whether to send them to a specialist.
"He's cut down the number of people who need to fly to Lima," Dr. Landy says. "What we're doing is leveraging the power of the Internet, which is the power of distribution."
Robert Kaul at Cloud DX sees a future in which automated systems diagnose, and perhaps even treat, health problems.
"We believe it's inevitable," he says. "And we believe health professionals will love it because it will mean better results for their patients."
Chad Pelley won't argue. Walking around St. John's, he says, "it's disturbing to think what could happen," if advanced diagnostics had not identified his disease, prompting him to get a defibrillator that now constantly protects his heart.