It's no secret that physicians have learned to cope with patients who turn up armed with reams of information gathered from the Internet.
But the next revolution in digital healthcare, which is gathering momentum, could pose a far greater challenge to the role of physicians as the traditional custodians of medical knowledge. In fact, it may reduce that role significantly.
With smart-phone health apps, health-related wearables and real-time patient access to raw or minimally distilled lab test data via electronic health records (EHR), individuals are relying less and less on their doctors to interpret a growing range of specific medical data.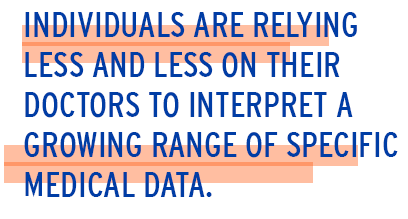 But this revolution goes beyond the democratization of test findings. Emerging crowd-based health platforms such as CrowdMed or PatientsLikeMe aggregate information from large sets of patients, and allow individuals to review their health situation in that wider context, thereby providing troubleshooting and decision support for health self-management. Others, such as Human Longevity, a deep genome sequencing service, provide a full assessment of all your data, including non-medical data, to give users a 360-degree understanding of what is going on with their bodies.
Yet the notion of unfettered access to all that information — both discrete results and more integrated ones — has revealed a battleground in healthcare, one that pits traditional practitioners not only against patients, but also against a new generation of colleagues who recognize that the democratization of such data is changing the role of the physician profoundly.
An Accenture survey of 7,840 adults in seven countries released last year reveals the depth of the attitudinal chasm: 92 per cent of US patient respondents believe they should have full access to their medical records and test results, while only 18 per cent of physicians share that view. The consumers surveyed were overwhelmingly in favour of sharing their own health data — gathered from apps or other devices — with their health practitioners.

The survey, however, showed that physicians are clearly losing their ability to control access to patient information. The proportion of respondents accessing their EHRs jumped to 45 per cent from 27 per cent between 2014 and 2016, while the use of apps and wearables, such as insulin monitors, has doubled in the same period. The fastest-growing categories of health information sought by patients, Accenture found, included lab work and blood tests, prescription histories and physicians' notes.
In the US, this sea change in the medical information landscape has been driven by a 2014 edict by the federal Department of Health and Human Services that mandates direct access for patients to their lab and test results.
While a growing number of Canadian healthcare institutions offer patients access to electronic records, such as Sunnybrook Health Sciences Centre's MyChart, and entire health systems in Saskatchewan, Alberta and Nova Scotia, others do not or cannot do so easily because they are still in the early stages of digitizing their patient information. Many of these systems, moreover, don't take full advantage of the opportunity because they take a passive approach to the information, allowing users to only read the data instead of sharing it seamlessly or connecting results to other tranches of patient information that will allow better decision-making. Given the proliferation of user engagement-oriented digital applications, the idea that patients can do no more than peruse their digital records suggests that the paternalistic approach to medical information not only persists but has been programmed into the architecture of our electronic health records.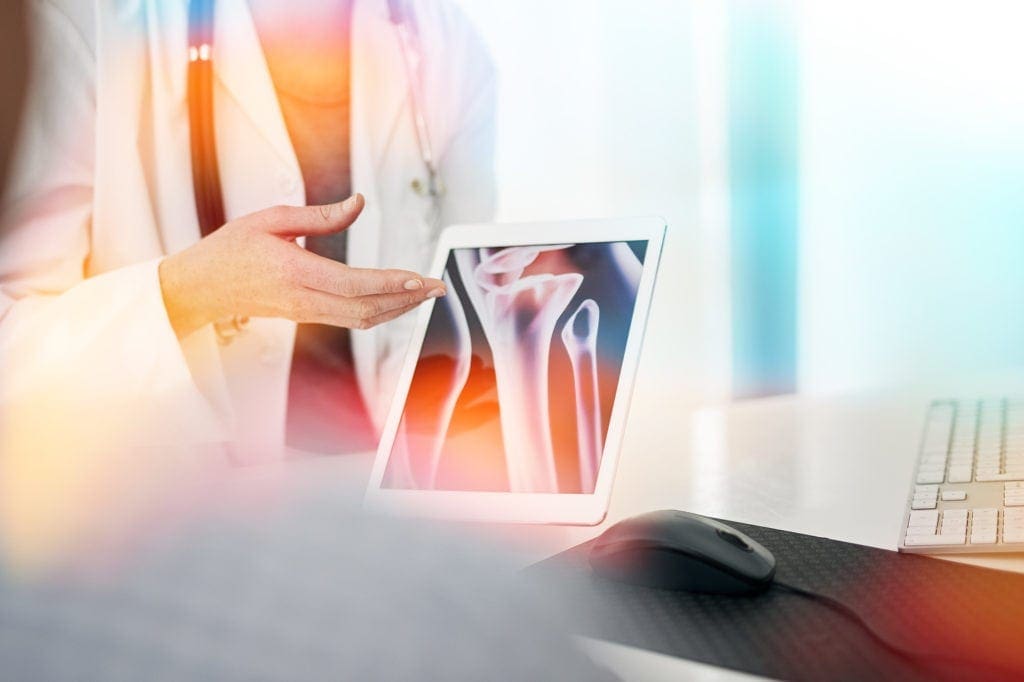 Canada, moreover, has no overarching disclosure framework. While the right to access records is enshrined in law, patients must pay hefty sums to obtain their own charts ($75 as a start-up fee, and then $1.55/page), and the charts themselves are legally considered to be the property of the physician or healthcare institution.
But even that non-trivial impediment has begun to crumble. MedChart, a Toronto startup, has launched a fee-based service that gathers patient records from various health institutions, consolidates and sorts them, and then allows third parties to access the information through a secure portal.
With the unleashing of the information comes other developments that will erode the exclusive interpretive role of the physician: test results automatically flagged or colour-coded to indicate whether a patient's readings — e.g., insulin or lipid levels — are within normal range, as well as natural language processing that presents patient medical information in more straightforward ways.

But is this wise? After all, medical data is complex and nuanced — the epitome of the sort of information that requires the detailed knowledge and insight that physicians gather throughout their careers.
I'm not suggesting that "Dr. Robot" will render health practitioners obsolete. But there is a payoff — mounting evidence that informed and engaged consumers — as opposed to passive patients — will participate more fully in their own care, both in terms of preventing illness, and treating it.
Physicians should celebrate the looming information revolution, because it means that the patients they treat will ask hard questions, monitor their own health indicators, and bring their own insights and interpretations to the data generated by and within their own bodies. In the process, we'll all become much more engaged and inquisitive — traits, incidentally, that seasoned physicians always value in medical students and younger colleagues.
But make no mistake: this evolution is drastically shifting the balance of power in the traditional doctor-patient relationship. And who knows? Once the data genie is out of the bottle, that relationship may evolve into a much more equal partnership.