---
Communitech | City of Markham | University of Toronto | The DMZ | MaRS Waterfront | MaRS Centre
---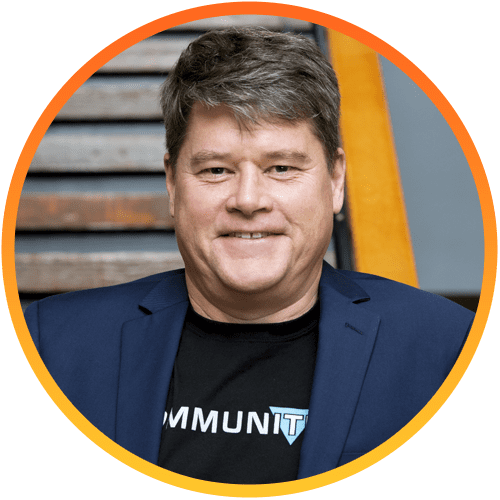 Communitech:
Where the action is
Communitech was founded in 1997 to help put the Waterloo region on the map. Chris Albinson recently returned from Silicon Valley to head up the tech hub, whose ventures last year raised $1.31 billion. Here, he explains why he's excited about the region's future.

What made you return to Canada's innovation scene?
It's the same thing that first drew me to Silicon Valley in '99: the Toronto-Waterloo corridor is the most exciting place on the planet to build a company. Great companies are always open to global immigration, and Canada has the best access to the best talent. I'm really enjoying being back, like a dog that finally caught a car.
Why Kitchener-Waterloo, specifically?
I've always been impressed by the community — a smaller city that could produce giants like BlackBerry and OpenText. We're continuing that at Communitech with the next generation of great Canadian companies, such as ApplyBoard and FAIRE, which are already valued in the billions.
So, what's the difference between Kitchener-Waterloo and Toronto?
They're unique cities but I consider them one ecosystem. We share a lot of companies. Toronto brings incredible deep-tech and AI expertise. There's a critical mass of applied AI ventures working in all sectors: 25 percent of the region's undergrads are in STEM, and they're staying here because of the great quality of life and employment opportunities.
How do you pitch Canada to top international talent?
Canada is one of the fastest-growing innovation jurisdictions on the planet. Also: Canada is the place where the robots don't kill the humans. People have lost their trust in Big Tech. Our laws and culture ask our companies to build trust into their technologies. If you're a woman from Bangladesh coming out of MIT at the top of your class, go to Canada and you'll feel at home. I'm pleased as punch with what's going on here.
Is Canada in any danger of squandering this momentum?
No. Capital follows talent. That's why the VCs left Boston in the '90s: all the workers were drawn to Silicon Valley. Canada is there now. It's ours to screw up. Berlin, New York, Singapore — those are our closest comparisons. They're all awesome, but we have better access to talent and markets. Canada's got a lot of founders building explosive, fast companies.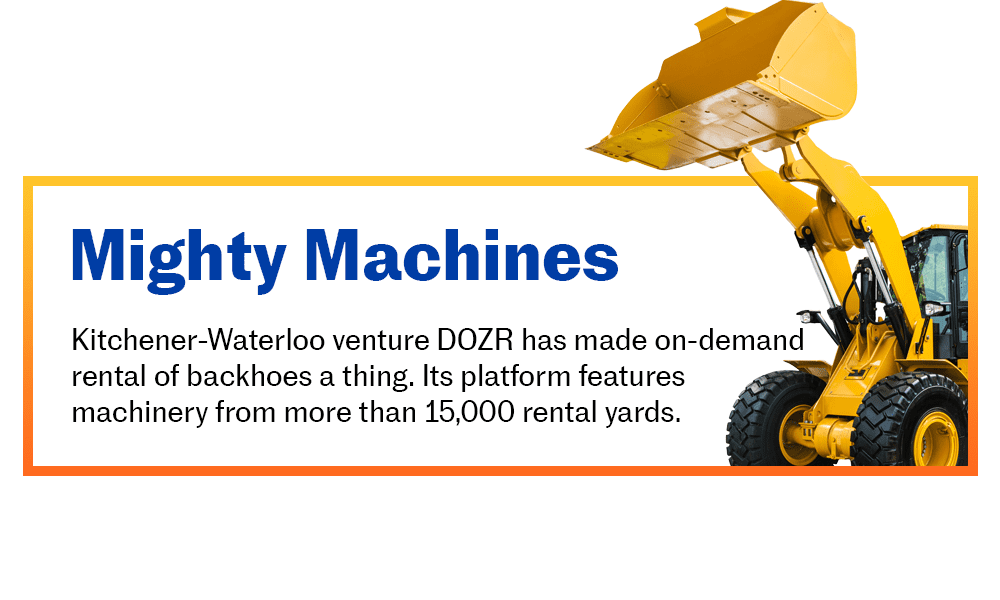 ---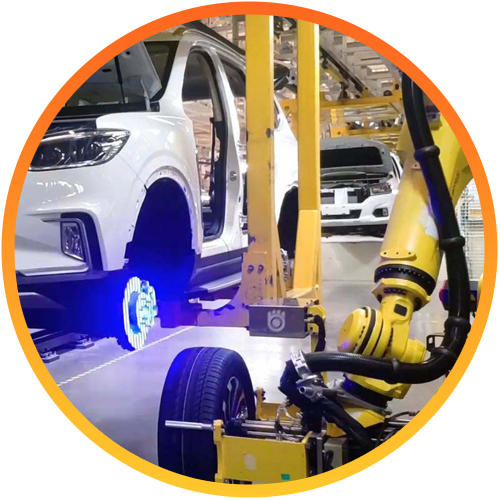 Markham:
Hitting high gear
With hubs like ventureLAB having helped more than 3,000 companies scale their technologies, Markham is emerging as a hotspot for automotive innovation.

As the world's automotive manufacturers look to develop the next generation of vehicles, they're increasingly turning to Markham. The reason? The city has developed a winning playbook: nurture emerging startups, build a rich talent pool of highly skilled workers and execute projects at a high level. GM, Honda, Hyundai, Mitsubishi, Multimatic, Magna and Tesla are all taking advantage of Markham's technology ecosystem to pioneer advances in self-driving cars, green energy, electric vehicles, sustainable batteries and advanced manufacturing.
"Innovation is our central way of life," says Markham Mayor Frank Scarpitti. "The city has a highly educated and skilled workforce in technology, automotive, life sciences, financial services, design and engineering, science, and information cultural sectors."
Tech hubs such as YSpace Markham and ventureLAB are fostering a new class of entrepreneurs to help keep up the momentum. In 2020, ventureLAB launched the Hardware Catalyst Initiative (HCI), Canada's only lab and incubator for hardware and semiconductor companies.
So far, HCI has supported 24 Canadian companies, including Bionic-i, Blumind and Braze Mobility, which is developing a blind-spot sensor system for wheelchairs. HCI has also helped Cyberworks Robotics deliver the first self-driving tow tractors and works with EPIC Semiconductors, which unveiled the world's first battery-free, microscopic AI chip.
"Markham is the Silicon Valley of Canada," says Najah Ayadi, CEO of Bluewrist, a 3D-vision robotics company (pictured). Its platform helps autopart manufacturers detect imperfections in welds, surfaces, connectors and fasteners. It's just one of more than 400 automotive sector businesses in the city, specializing in parts manufacturing, distribution, wholesaling and dealership.
This density of talent is a draw for multinationals. At GM Canada's Canadian Technical Centre, developers are working on hands-free driver assistance systems and new safety features. Qualcomm Canada's researchers are improving in-vehicle communication and Tesla has opened a new battery equipment facility.
"Markham provides excellent access to government research and development incentives and high-quality opportunities that attract engineering talent from around the world," says Sai-Kit Eng, senior director of engineering operations at Qualcomm Canada. "Demand is only going to grow in this space as 5G and artificial intelligence combine to connect vehicles to each other and to the road."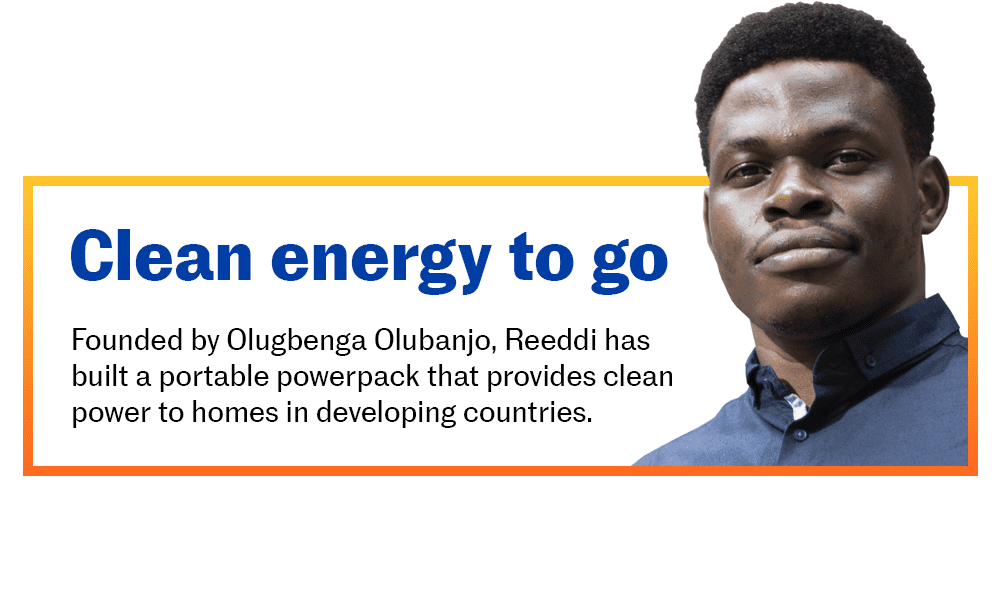 ---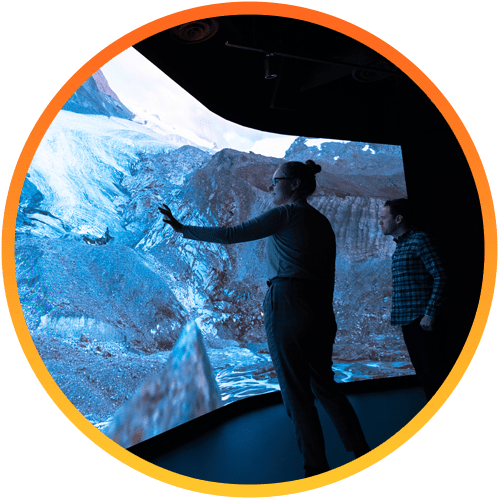 University of Toronto:
In the fast lane
With 10 hubs across three campuses, Canada's biggest university is also its top creator of research-based startups.

The University of Toronto is a place that sees the impossible as a dare. It's where researchers discovered insulin, pioneered regenerative medicine and helped revolutionize AI through deep learning and neural networks. And today it's home to some of the world's most promising startups.
Across a wide swath of disciplines — from AI to biotech — U of T ventures are working to tackle society's most complex problems. Nabanita Nawar and her team at HDAX Therapeutics, are refining a small-molecule technology that could inhibit the development of Alzheimer's. Manmeet Maggu, co-founder of Trexo Robotics, is developing specially designed devices to help children with disabilities walk and stay active. And at CERT Systems, Alexander Ip and Christine Gabardo are using electrochemistry to address climate change, turning waste carbon dioxide into ethylene and other renewable fuels.
All of this is accomplished in an environment that celebrates inclusive excellence. There are 10 innovation hubs spread across its three campuses, and last fall, the university launched the Black Founders Network to support and accelerate the growth of Black-led startups. As well, the new Indigenous Research Network is working to make it easier for Indigenous researchers to share findings and collaborate on projects.
What sets U of T apart, however, is its ability to turn its advanced research into products that open new markets and change lives. From digital humanities and behavioural economics to nanoscience and regenerative medicine, research is the foundation of new ventures. Long-term research programs often provide the initial spark for new business ideas.
So far, three startups have spun out of the lab headed up by Molly Shoichet, a professor of chemical engineering. The latest, AmacaThera, co-founded by U of T alumnus Mike Cook, is conducting clinical trials on an injectable gel to treat postoperative pain. Kepler Communications, which developed out of Mina Mitry's studies in aerospace engineering, is now one of Canada's major players in space technology. Deep Genomics, Blue J and ODAIA all leveraged machine-learning research conducted at the university into blockbuster businesses in biotech, law, and sales and marketing. Over the past decade, more than 600 ventures have launched at U of T, making the university the number-one creator of research-based startups in Canada.
* Photo courtesy Daria Perevezentsev / University of Toronto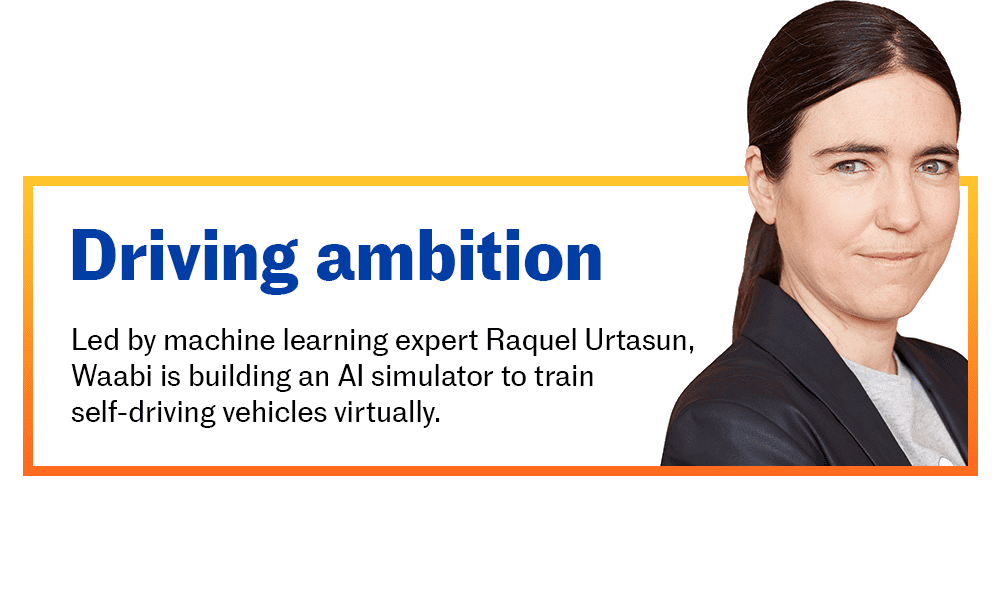 ---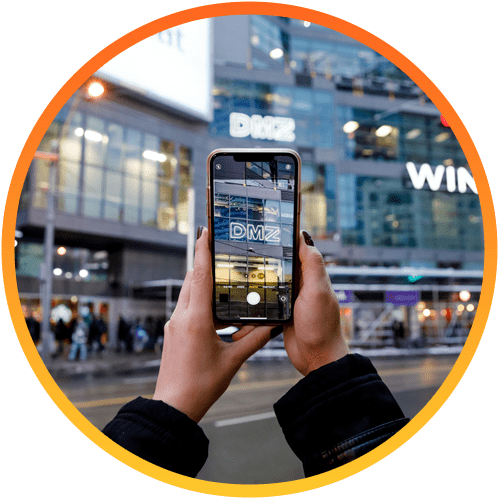 The DMZ:
A global mindset
This startup incubator is prepping the next generation of tech entrepreneurs in Toronto as well as in 10 countries around the world.

When Abdullah Snobar became the DMZ's executive director in 2015, he wanted to embrace the world. To him, the DMZ's promise as a launch pad for local and international innovation was clear: here was a celebrated tech hub equipped with access to top-tier talent and countless research institutions, headquartered in the most diverse city on the planet. And because Toronto is so diverse — open to both newcomers and new ideas — Snobar knew his team could help local startups reach international markets while also attracting startups to set up shop here. And, so far, that's how it's all played out.
"The DMZ's international ecosystem truly gives us a unique edge," says Snobar. "Not only are we empowering our Canadian startups to break into global markets, but we have on-the-ground partnerships around the world to spark collaborations and market connections for our founders."
Going global is the ultimate goal for tech entrepreneurs. Doing so grows companies, creates jobs, finds new customers and attracts foreign workers. While the DMZ is headquartered in downtown Toronto, its global network spans 10 countries, with 12 DMZ-powered incubators around the world. With an intimate understanding of international startup ecosystems and economies, the DMZ is helping founders build world-class businesses.
DMZ alumni have made their presence known across the globe. Hyre, for example, pivoted over the pandemic from workforce management to healthcare and event security, landing a deal to support the 2022 Oscars. Recruitment firm VanHack has been helping Ukrainian tech workers find jobs in Canada while donating placement fees to charities. Softdrive, which enables users to stream a cloud PC to any device, only has 3 percent of its total addressable market in Canada. It is looking to international expansion for growth. And as digital innovation continues to break down borders in a post-pandemic world, Snobar sees the DMZ's influence growing well beyond that of the competition.
"The Toronto region has built an enormous competitive advantage, attracting workers from everywhere to be part of a vibrant community that embraces difference," Snobar says. "As our ecosystem grows, so will its impact. That is good news for Toronto, for Canada — and the world."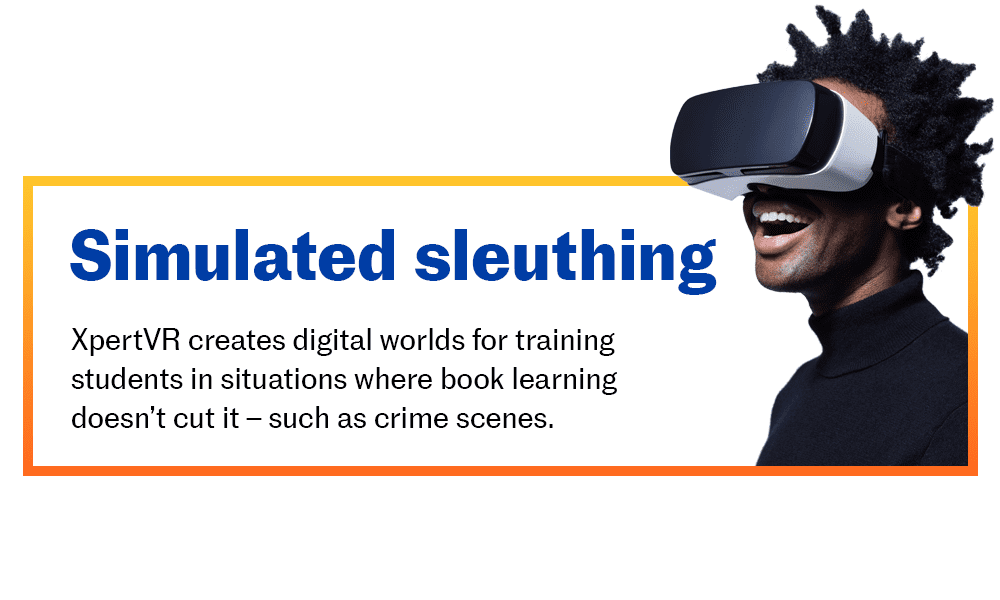 ---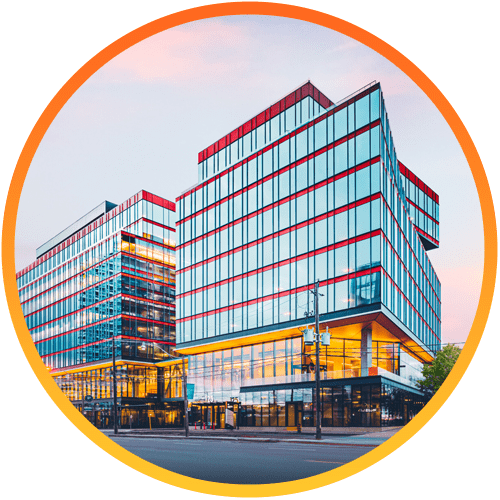 MaRS Waterfront:
The future of work
This anchor of the tech ecosystem helps turn breakthrough ideas into products and services with global impact.

"Innovation requires inspiration," says Nina Gazzola, senior vice president of Innovation Hubs at MaRS. That's why this summer, MaRS and its partners at the University of Toronto are unveiling MaRS Waterfront: 55,000 square feet of work, meeting and event space purpose built for the innovation and creative industries. MaRS is also powering the Nexus, a curated event space featuring two amphitheatres, lounges, and conference and meeting rooms, as well as outdoor terraces overlooking Sugar Beach.
Situated in Toronto's newest smart-city district, MaRS Waterfront will be where startups grow into scale-ups. It's also, according to Gazzola, an incredible magnet to reignite Toronto's tech community after almost two years apart. The building's tenants already include British communications giant WPP and sports-media and gaming company Score Media. The MaRS Waterfront space will be fully operational and occupied with a variety of early- and mid-stage tech ventures by fall 2022.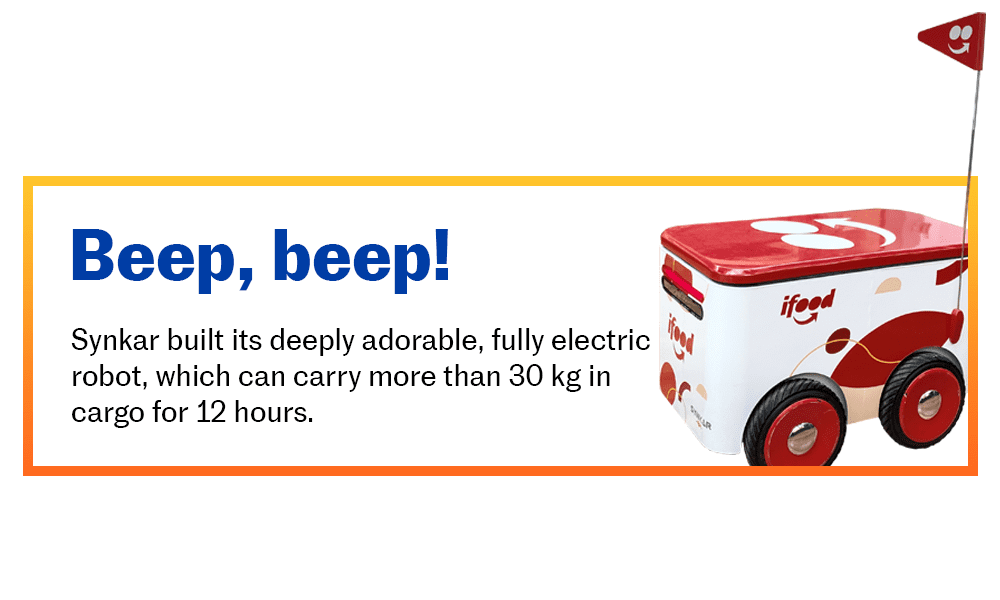 ---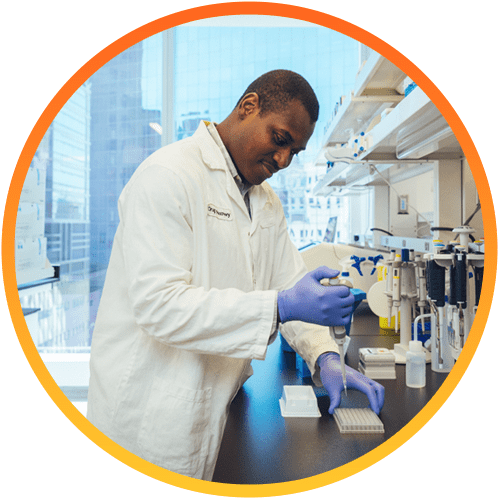 MaRS Centre:
Space for discovery

Demand for Canadian lab space has never been higher, according to global real-estate firm CBRE, with hundreds of life-sciences companies waiting for new space to come available. Waitlists are particularly long in Toronto (the fastest-growing city on the continent), where space close to the city's hospitals and research institutes is rare. This is one of the unique values of the MaRS Centre, with its 1.5 million square feet of fluid office and lab space for tech companies and academics.
Here are some of the breakthrough therapies being developed here right now:
Acorn Biolabs: Cryogenically freezes cells for use in future treatments, such as injury recovery and cancer therapy.
BlueRock Therapeutics: Creates medicines that restore function and health by replacing cells lost or damaged by disease.
Geneseeq: Accelerates targeted, tailored cancer care with genomic-profiling technology.
JLABS @ Toronto: Works on everything from synthetically-engineered cells to molecules that help treat genetic diseases.