The business of changing the world is more than a calling for Gavin Armstrong; it's a profitable enterprise.
Four years ago Mr. Armstrong founded a company that makes fish-shaped cast-iron ingots that, when used in cooking, can provide up to 90 per cent of the recommended daily iron intake for an entire family.
"People assume we're a charity, but we are, in fact, a for-profit business," says Mr. Armstrong, CEO of Toronto-based Lucky Iron Fish, whose mission is to reduce iron deficiency — a problem that affects about 3.5 billion people worldwide. "Not everyone gets that. Some people think that if you're working towards a good cause, then you can't also be making a profit at the same time."
Lucky Iron Fish is part of a small but growing group of social enterprises — companies that address societal issues through financially viable, and often profitable, business models. While there are no statistics tracking the number of social enterprises in Canada, a 2013 survey by RBC found that 9 per cent of 511 respondents fell into the category.
Unlike corporate social responsibility programs, where good deeds are an add-on to a company's usual revenue-generating business activities, social enterprises do good through their products and services. For instance, Future Design School, a Toronto-based startup founded by Sarah Prevette, fosters creativity and entrepreneurial skills in youth. Its Young Innovators program exposes children and teens to the latest thinking from current entrepreneurs and encourages them to come up with solutions that could bring meaningful change to the world.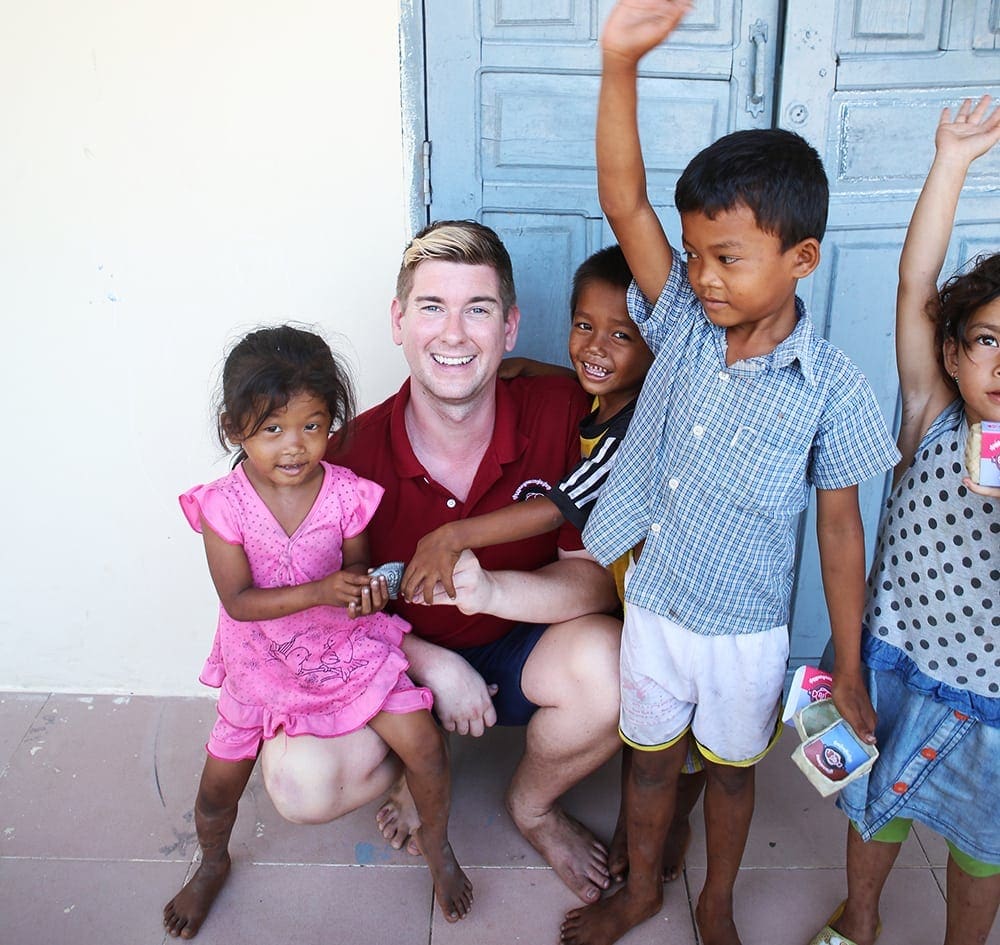 "Today's entrepreneurs want to build businesses that reflect what's important to them," says Allyson Hewitt, who leads the social innovation programs at MaRS Discovery District.
The rise of social entrepreneurship is driven in large part by millennials. As business owners, consumers and employees, today's younger generation shows a marked preference for companies with a social purpose, says Ms. Hewitt.
Her observation is supported by various studies. For instance, a 2015 survey of millennial business owners by American City Business Journals in Charlotte, N.C., found that more than half are committed to baking sustainability into their products and services.
But being good isn't always easy, especially when that mandate runs parallel with commercial and financial goals. Like other types of businesses, social enterprises face a number of challenges, including a constant shortage of money to fund growth and the need to measure performance against non-traditional metrics.

Investing to make a change
MaRS has rolled out a number of programs to address these challenges. It has partnered with Sir Richard Branson's foundation, Virgin Unite, to create the MaRS Catalyst Fund, which invests only in businesses doing good for society or the environment. The MaRS Catalyst Fund recently became lead investor in the seed-stage financing round for Future Design School.
MaRS also launched the Social Venture Connexion — SVX for short — to connect qualified social enterprises with accredited investors. After three years in operation, the online platform is looking to open its doors to retail investors soon and will be expanding south of the border to California this fall.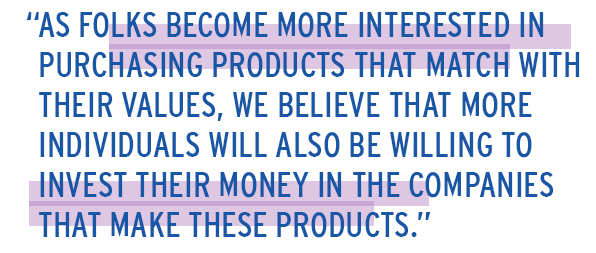 For Canadians, this means more opportunities to invest in companies that are making a positive social impact, says Adam Spence, director of the SVX.
"As folks become more interested in purchasing products that match with their values, we believe that more individuals will also be willing to invest their money in the companies that make these products," he says.
Canada is moving in step with global trends, which point to a burgeoning impact investment market. In a survey last year of 156 investors, the non-profit organization Global Impact Investing Network found that respondents had close to $75-billion (U.S.) in impact investment assets under management.
"There are a lot more investment options today," notes Bill Young, an impact investor and president of Social Capital Partners, a Toronto company that connects small businesses to social financing with lending terms linked directly to community hiring. "There is a broader realization that we do need more sustainable solutions."
While investing in a social enterprise can mean sacrificing financial returns, this is no longer the general rule, says Mr. Young. Today, many privately owned and publicly traded social enterprises generate market-level returns for their investors.

Measuring social impact
To help businesses measure their success as a social enterprise, MaRS brought into Canada the B Corp certification.
Like the Fair Trade initiative for coffee, a B Corp certification signals to the world that a third party — in this case, representatives of the non-profit organization B Lab in Wayne, Pa. — has looked at a company's practices in such areas as community and environmental impact, human resources and corporate governance.
"A lot of companies believe they do great things, but if they're not measuring it, how do they really know?" says Joyce Sou, director of B Lab Canada. "If you believe your customers and employees care about your values, then having a third party validate and measure how you apply those values would be of great benefit to your business."
Raymond Shih, president and co-founder of QoC Health, agrees. Toronto-based QoC Health creates apps that improve patient care. Being a B Corp has boosted his company's credibility and given it an added edge over competitors.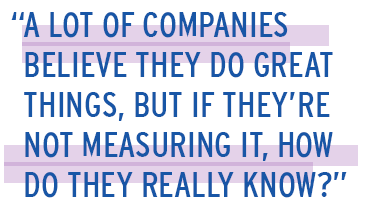 "Health care is one of those industries where there's such a degree of trust necessary to achieve things properly, but everyone is talking about empowering patients and it's hard to verify who's actually living up to it," says Mr. Shih, whose company builds apps that connect patients with the people, resources and knowledge they need to take greater control of their health care. "The B Corp certification proves that we care enough about living up to our core principles."
About 170 Canadian companies, mostly small businesses, are now B Corps, says Ms. Sou.
"Bigger companies are starting to ask how they can engage and become a B Corp. Who knows, perhaps in the future every business will be a social enterprise."

This article appears in our special report on Urban Innovation, which highlights how downtown density is driving the new economy. This report examines all the elements that fuel innovation at MaRS, showing how our building and location, corporate and academic partners, and the tenants and the startups in our network all contribute to getting high-impact solutions to market faster, both in Canada and beyond.
Photography by Jeff Kirk