It's time to consider one of the most effective ways to undo our environmental crisis: make better buildings.
---
You can't blame people for holding on to hope. In April, it was reported that restrictions related to COVID-19 had triggered the largest-ever annual drop in C02 emissions, a life raft in the face of a pandemic. Turns out, however, that raft had some holes. According to Nature, the coronavirus's effect on the environment will, in fact, be negligible unless recovery plans include radical green policies. (It's estimated that the massive global shutdown last spring will only amount to a decrease of less than a 10th of a degree by 2030.) The lesson: determined optimism is needed in tough times, but can't be relied on as a substitute for political response.
Defeating climate change requires immediate action. There is no more time for complacency, penny-pinching or partisan bickering. Especially when simple, affordable, speedy and effective solutions are all around us — solutions like building better buildings.
Creating and retrofitting buildings with clean technology is one of the best ways to fight climate change. Buildings and their construction account for a staggering 39 percent of energy-related CO2 emissions globally and 13 percent of general emissions in Canada. And while those numbers are daunting, a recent study from the Institute of Sustainable Finance suggests that tackling our built environment (at the relatively miniscule cost of $10.8 billion in capital investment) embodies the "lowest hanging fruit" on Canada's road to its 2030 Paris Agreement targets. Through the 2020 Speech from the Throne, Prime Minister Justin Trudeau stated that "climate action will be a cornerstone" of the country's recovery, and a pillar for future health and prosperity. Indeed, with the help of innovative builders and companies, Canada can quite literally lay the foundation for climate success.
Turning straw-man arguments into straw-made homes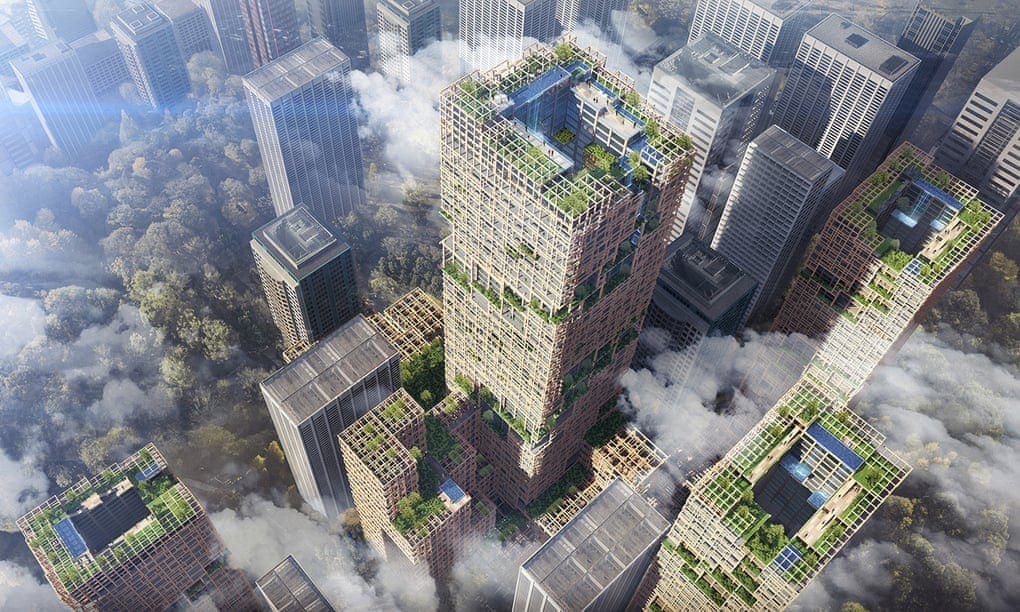 "Politicians and developers who only advance energy efficiency run the risk of raising emissions rather than lowering them," says Chris Magwood, a builder, professor and executive director of the Endeavour Centre, an organization that promotes environmental education and construction. "We have to put greater focus on the emissions associated with materials — how they're harvested, manufactured, transported and applied in construction." In other words, even the most energy-efficient building can't reach sustainability if its construction isn't also sustainable. As Magwood says, many so-called green buildings generate a troubling amount of greenhouse gas emissions — research has found that between 20 and 60 percent of an average building's carbon emissions are embodied in its construction materials.
In his own words, Magwood is "obsessed" with building green buildings, as evidenced by his research imploring leaders across sectors to take a more holistic view of construction. He argues that it's both inexpensive and feasible to capture and store vast amounts of carbon in buildings, transforming even the most banal structures into major carbon reservoirs. In practical terms, that involves investment, supporting responsible, local supply chains and purveyors, as well as using carbon-negative materials like wood. Most crucially, Magwood outlines how sound policy can eradicate pre-building emissions without changing codes or construction methodologies. And if all that sounds like some sort of Al Gore fever dream, think again: Back in 1998, Magwood built his family home — safe, well-insulated and, yes, beautiful — out of straw. And these days, timber skyscrapers are gaining prominence.
While Magwood acknowledges the difficulty of competing with decades-old economies of scale (like the cement industry), many of his favourite materials (like waste fibres and recycled glass) are dirt cheap, meaning a little investment can go a long way. He reminds us that clean products like linoleum and wood skeletons are revered for their beauty — we just need governments to incentivize their purchase, as well as educate architects and developers of their benefits. Also, Magwood is perfectly fine with regulators setting realistic targets, even if speed is a casualty. "If your building, for example, represents 400 kilograms of CO2 per square metre, aim for 250, and then figure out the best materials for cost-effectiveness," he says. "We don't have to change everything overnight, and a lot of big changes don't cost anything."
Seeing the light in brilliant startups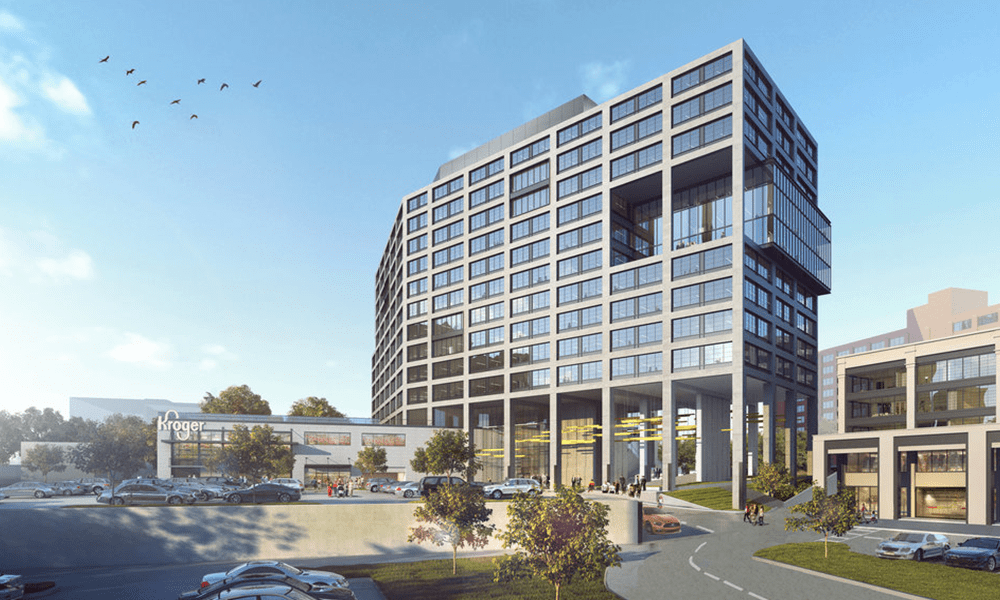 When it comes to green leadership, Canada's community of cleantech startups punches well above its weight. Cleantech investment in Canada has quadrupled in the last three years, and in January, the San Francisco-based Cleantech Group included 12 Canadian firms among its global ranking of the top 100 companies, more than any other country outside the United States. And because of this rapid growth, climate-friendly commerce is poised to play a large role in Canada's post-coronavirus recovery, particularly since the international cleantech market is projected to be worth $2.5 trillion by 2022.
Some of these Canadian companies are working on innovation with moonshot potential, like Burnaby-based General Fusion. Only a few decades ago, nuclear fusion was virtually science fiction. Today, it attracts the wealth of Jeff Bezos and Bill Gates. Other startups like Montreal's GHGSat use satellites and aircraft to monitor emissions from outer space. But for the on-the-ground industry of buildings and construction, simple solutions are all that's needed to produce other-worldly results.
Take, for instance, CarbonCure. Headquartered in Halifax, the startup recycles CO2 and traps it in concrete forever. Such an invention becomes even more amazing when you realize that concrete is the most abundant human-made material on Earth, accounting for seven percent of society's total CO2 emissions. Working with clients on four continents, CarbonCure estimates that its tech, if bought on a global level, could prevent up to 700 megatonnes of CO2  emissions (that's roughly equivalent to the output of 150 million cars). There's also Toronto-based Peak Power, founded by wind and solar veteran Derek Lim Soo. Its AI platform helps utilities and building operators by analyzing data to predict electricity-consumption peaks — when prices are highest. The company then installs batteries from which clients can withdraw power when electricity rates jump, thus cutting costs and relieving the grid on the whole.
Canadian federal-government support can do wonders in helping these scaling startups sell their technologies. According to Innovation Economy Council, total federal cleantech procurement from 2009 to 2020 represents just 3.6 percent of companies' overall 2019 revenues, and just 4.4 percent of their 2019 exports. These startups, therefore, aren't getting early boosts from government sales, and are actually more profitable outside the Canadian market — the opposite of how it works in many other countries, which tend to give local tech businesses priority.
Equipping old buildings with new infrastructure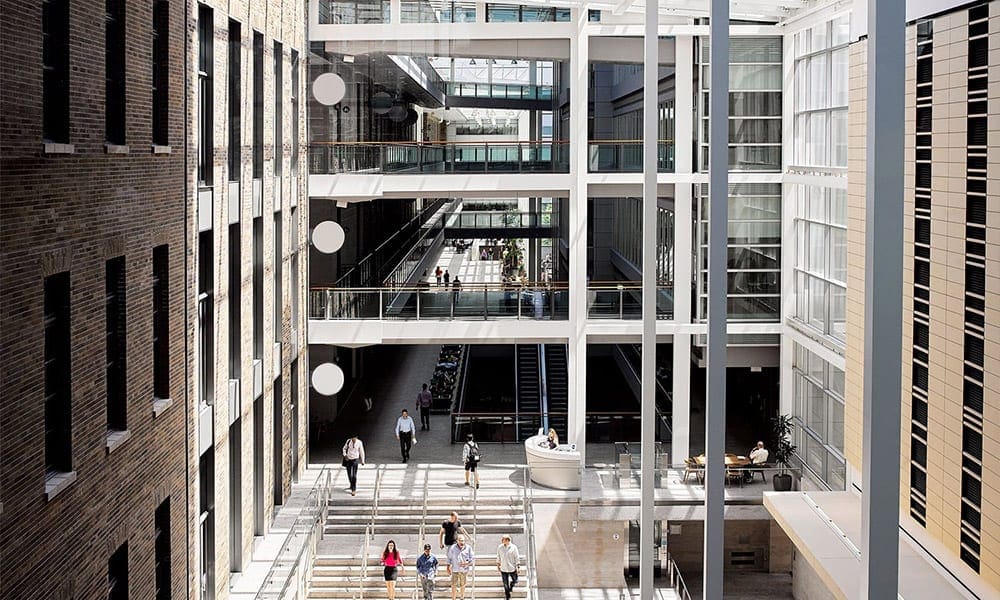 For Randal Froebelius, enlisting fellow Canadians in the cleantech mission requires advocating both environmentalism and financial gains. As the head of MaRS real estate and an engineer by training, Froebelius has seen a generation of colleagues make the shift to green design. "When you look at sustainability, the most broadly successful initiatives came to prominence thanks to their economic incentives," he says. "That's what engineering and, really, problem-solving is all about — being efficient, saving time and money, and thinking rationally."
And this philosophy can deliver massive returns if applied to the retrofitting game in earnest. Obvious utility-bill savings aside, it's been posited by Efficiency Canada that 4.5 direct and immediate jobs are created for every $1 million invested in residential and commercial retrofits, compared to 0.7 jobs when that same amount is dumped into the oil and gas sector. The Canada Green Building Council also asserts that aggressively retrofitting Canada's large buildings constructed between 1960 and 1979 will reduce emissions by at least 30 percent by 2030, with the potential to reach 51 percent.
Subsidies and private-sector investment must exist if Canada is to realize its green-building potential — and lower initial costs of its novel solutions. Froebelius (who serves double duty as the vice chair of BOMA International, the world's leading association for real estate professionals) points to solar power as an encouraging analogy. Only five to 10 years ago the technology was prohibitively expensive, he says, "but now we're getting much closer with great payback."
MaRS, for its part, backs the retrofit cause. Already LEED Gold-certified, the innovation hub is nevertheless retrofitting its not-yet 20-year-old campus with new lighting fixtures, as well as preparing its food court and event services for a Canada free from single-use plastics. "We're lucky to have a building full of scientists and entrepreneurs that are driven by both risk and practicality," says Froebelius.
Much can be done by rethinking the construction projects already in our short-term pipeline, and by investing some money and tweaking our practices. Consider Toronto: the fastest-growing city in North America by population; the most construction cranes on the continent; 40,000 affordable housing units earmarked for the next 10 years. And what's done in Toronto can easily be shared in communities across the country. Hopefully.

Want the MaRS magazine delivered to your inbox? Sign up to our newsletter and never miss a story.