Note: This blog is part of a series of posts grouped broadly along our three key, strategic themes dealing with the future of health, work & learning, and energy. As our society is disrupted by increased globalization and technological change, we believe that entrepreneurship is the key to leading this change and building a better future. A future that includes greater access to quality healthcare, better ways of working & learning, and cleaner, more efficient ways of powering our homes and cities. The quality of our future will be defined by our ability to innovate, to lead change rather than simply respond to it. This is the work we support at MaRS.
---
There are so many emerging trends in the information and communications technology space right now—everything from wearables to edtech to the connected home. With the aging baby boomer population, digital health technologies are sorely needed and startups are also breaking new ground in this space.
Q&A with Prateek Dwivedi, Lead of Digital Health at MaRS
I sat down with Prateek (Teek) Dwivedi, who leads our digital health cluster here at MaRS, to learn more.
Describe the digital health landscape as it stands today—why has it become a hot topic?
It's like the Wild West. Or like telecom in the late 1990s: an era where real innovation hasn't happened, but is sorely needed. People are making a ton of mistakes. There are failures left, right and centre, but few are cracking "it"—the "it" being the holy grail of relevance. Does what we are innovating on matter?
In healthcare, we continue to operate as if the decades have forgotten about us. In fact, hospitals and physicians have just recently adopted electronic medical records, something finance did around 30 years ago with their customer account systems. And healthcare is not even done the adoption yet—it's quite far from complete—and it is just one foundational layer.
There are many other factors that contribute. Most importantly are the broken economics. Healthcare is costly and is getting even more expensive. Almost 50% of our provincial budget is spent on healthcare. The cost keeps rising, but it can't. As our population ages and as the baby boomers hit their senior years, it will be unsustainable. Is it the Wild West? Yes! This is a new frontier that needs to be tamed and fixed. If not, we will bankrupt society.
What trends are you seeing in the digital health cluster here at MaRS?
The digital health cluster was formed to help founders who want to be closer to the consumer (the patient) to be more successful. We see a trend where companies typically start from a really good place: they have witnessed a problem first-hand and they want to do something to fix it—that is, they start from a place of relevance. These are large bets, but relevant bets.
We currently have 34 startups in the cluster, companies such as Seamless Mobile Health, which works to reduce hospital readmissions after surgery; GestSure, which lets surgeons use fine hand motions to control computers; and Ask The Doctor, which allows consumers to submit questions for doctors to answer. Companies like these ones have already raised between $500,000 and $3 million as their seed rounds.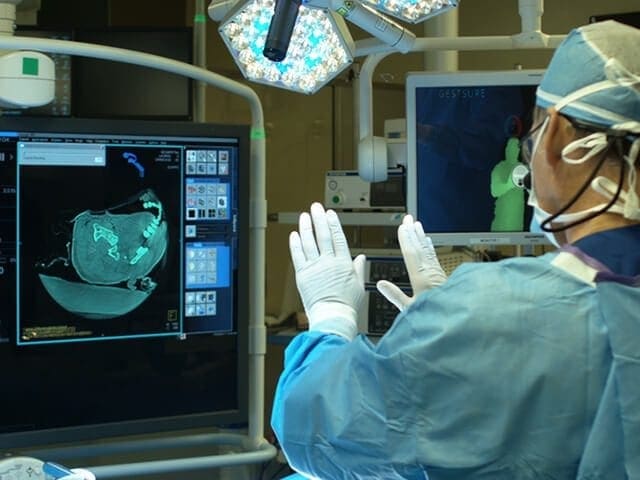 What are you currently working on in the digital health cluster?
There are two big things we're working on: product strategy and founder-to-founder communication.
Product strategy is important for any market segment, but for digital health we feel that there is particular focus required to ensure that a product is being created, rather than a feature. The reason for this relates to the genesis of many digital health companies: a real problem was experienced. The challenge is: does the product address a problem that the market wants solved (that is, is it relevant?) and is there a corresponding strategy to solve that problem? Or is the solution a feature that should be added to an existing system? This distinction is difficult with digital health because a lot of things sound "great" because they are all about keeping people healthy, but we need to make sure the solution is something that is leverageable and sustainable.
Also, in terms of advisory services, we think that founders learn well from both seasoned digital health advisors and other founders. Founder-to-founder interaction is very powerful, as it tends to be focused on the real issues at hand. For this reason, we are sponsoring the Health 2.0 Toronto Meetup group, where digital health founders can come together.
How can technology help in personalizing the healthcare system and adapting for the future? Can our current healthcare system adequately support our aging population?
As mentioned above, the economics are broken and the stats are not in our favour. Without innovation, we will bankrupt governments as healthcare costs rise, which will take away from other services. This means one thing: we must innovate to fix things, as more of the same will no longer cut it. The pace of change must increase. As the situation gets worse, it will be consumers who will demand the change.
We need to keep our aging population out of expensive hospitals, which is today's model. Tomorrow's model is about aging at home, staying healthy, self-monitoring, telemedicine, remote monitoring, virtual care and home care. All of these need innovation to make them real.
What are you most excited about in the next one to two years in this space? What still needs to happen?
I'm excited about the brave founders who want to make a difference and who are ready to do something about it. They are risking it all to make peoples' lives better. Over the next two years we will see companies start to make an impact on consumer behaviour and start giving consumers what they think they want. And we will see the real impact. And we will react. We will build on top of this learning, and that's exciting. We are truly at the beginning of the next frontier and it matters deeply to each and every one of us.
For more thoughts on the future of health, please see highlights of a recent presentation given by MaRS EXCITE director, Zayna Khayat.