In partnership with BDC Capital
Canada has always been a nation of innovators. From the invention of the telephone and the light bulb (Edison bought the patent from the two Canadians who got there first) to the development of the pacemaker and creation of the space shuttle's robotic arm, Canadian technologies have changed the world.
Today, BDC Capital is playing a vital role in supporting the next wave of Canadian innovation. As the investment arm of BDC, the only bank in Canada devoted to entrepreneurs, BDC Capital supports more than 700 growing technology companies throughout the country.
With more than $2 billion worth of assets under management, it invests in innovative companies at every stage, helping those that work in clean technology and healthcare, as well as information and communications technology, access the capital they need to turn breakthrough ideas into breakout products.
BDC Capital also supports other technology-focused funds and works with partners to provide the large financing rounds that later-stage companies need to scale up their operations. As well, it bolsters Canada's wider innovation community by providing entrepreneurs with expertise and resources, and venture-capital partners with education.
As the country's most active venture-capital investor and a for-profit Crown corporation, BDC Capital has a unique mandate and acts as a first mover, supporting opportunities the market has overlooked.
Two years ago, its Women in Technology fund was created to fill one such gap: the persistent lack of capital for female entrepreneurs. The $200-million fund—the largest of its kind in the world—helps to level the playing field both on its own as an investor, and by supporting emerging venture-capital funds that focus on women-led tech companies.
The results of all this work are reflected in Canada's burgeoning tech sector, which is attracting record levels of investment and becoming an international leader in vital areas like artificial intelligence and clean technology.
Read on to discover 10 of the growing companies in the BDC Capital portfolio. From FI.Span, which is creating new ways to bank, to ecobee's energy-saving smart thermostats and Miovision's technologies to make cities safer and more efficient, they show how the next generation will bring Canadian innovations to global markets. For more information about BDC Capital and the companies it has backed, see bdc.ca/capital.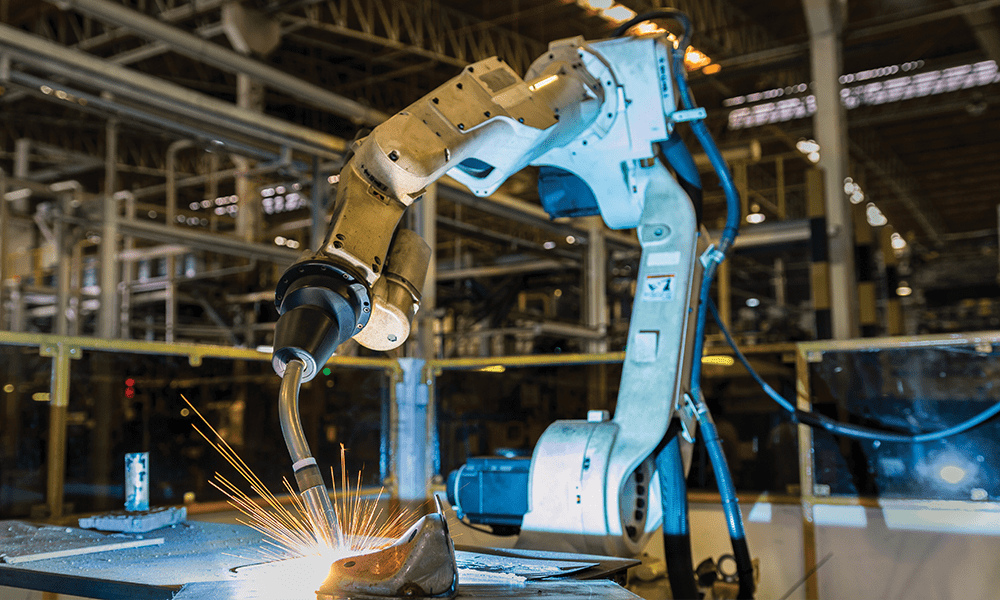 Eigen Innovations: Driving efficiencies
Scott Everett became fascinated with vehicles as a boy working on his family's farm. His parents sold the farm but his love of machinery eventually led him to mechanical engineering and now a place in the auto industry.
His Fredericton company, Eigen Innovations, uses artificial intelligence and predictive analytics to help car-part makers be more efficient. "We want to speed up the number of parts made per hour," Everett says. To do that, Eigen analyzes data many factories already collect, in addition to that from its own sensors, such as video-imaging, to help boost production.
As efficient as manufacturing has become, things like introducing a new material can be costly. Everett's tech assesses the impact—"It can automatically detect when something is changing," he says—and tells factory staff "how to run their machines better."
Convincing customers was a slog back in 2012 when Everett and a partner founded Eigen—"we'd get blank stares," he recalls. But that soon changed, and today he does business in the U.S., Europe, Japan and Mexico.
Now he is ready to branch out. "The auto industry was an interesting place to start because they have to guarantee quality," Everett says. "But as the cost of tech comes down, we can push it into other areas."
Hopper: Pay less, travel more
When is the right time to book? Airline and accommodation rates fluctuate, and the early bird doesn't always get the best deal, so "there's tremendous anxiety around the purchase of flights and hotel rooms," says Frederic Lalonde, founder and CEO of Hopper, which offers a solution.
Having already founded an online hotel-booking company (sold to Expedia in 2002), Lalonde realized that budget-conscious travellers would appreciate knowing when to pull the trigger. It took six years and $12 million, but since 2014, Hopper has been using artificial intelligence to parse online pricing data and predict the best time to book.
Lalonde admits his business model is different: "We only make money when people buy from us, but three-quarters of our resources are dedicated to telling people it's not a good idea to book." Even so, he says, more than 100 million trips have been arranged through Montreal-based Hopper, making it the most-used travel app in North America.
What's next? Besides hotels and flights, Lalonde thinks his predictive analytics can also help customers save money on such things as travel insurance and excursions. "We have a 30-year plan to build a $100-billion market-cap company," he says.
ecobee: Smart homes made smarter
Most entrepreneurs would never dream of competing with Google and its nearly unlimited resources, but not Stuart Lombard. The founder and CEO of Toronto-based ecobee is happy to go head-to-head with the technology giant and its Nest brand. "Google may have more money than God, but we can beat them," he says.
So far, so good. Since disrupting the industry with the world's first wi-fi smart thermostat in 2007, ecobee has helped millions of homeowners manage their energy consumption and owns about 30 per cent of the smart-thermostat market. He says ecobee will continue to grow, thanks to the company's focus on providing a superior customer experience to that offered by its competitors. "We know we need to have a world-class user experience," said Lombard, on why he regularly reads customer reviews and answers support calls.
According to Transparency Market Research, global spending on smart-home tech may hit $100 billion by 2025, so Lombard is determined to deliver great products. The ecobee smart thermostat is the company's bread and butter, and uses temperature and occupancy sensors
placed throughout the home to deliver better comfort to occupants while saving up to 23 per cent annually on heating or cooling costs. Lombard estimates ecobee customers have saved enough energy to power all the homes in Las Vegas.
For Lombard, who launched ecobee just as the iPhone was released, there's nothing better than building a business that helps people conserve energy and save money in the process. "We want to make the world a better place," he says. "That's a really fun thing to do."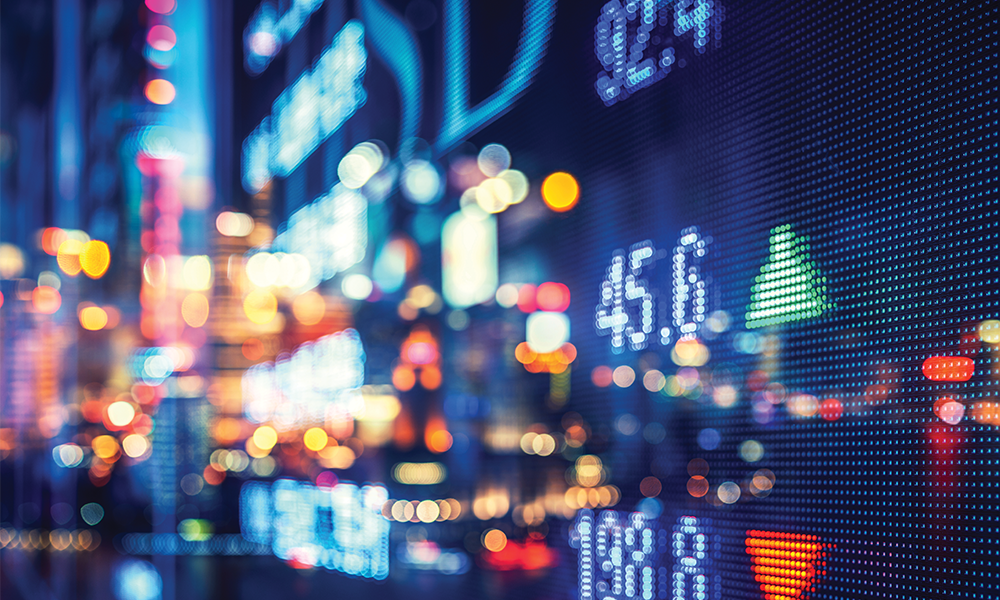 FI.SPAN: Better business banking
Lisa Shields launched Vancouver's FI.SPAN with one goal in mind: "We want to make business banking not suck," she says. That may be a tall order, but she is making progress.
Shields, a long-time fintech entrepreneur, founded the company in 2016 to fix the many frustrations small-business owners have with their vendor-related transactions. Typically, when a company needs to pay a vendor, it sends a file with payment instructions to its bank. The bank must act on those instructions, report whether the money was transferred successfully, and then someone has to enter the information into the company's enterprise resource planning (ERP) software. "It's really old school," Shields says.
To make life easier for both bank and business, she creates application program interfaces (APIs) that allow financial institutions to tap directly into a company's ERP system, quickly sending and receiving the data needed to make transactions happen. Businesses will know in nearly an instant whether a payment went through.
Speed is just one issue Shields hopes to address. By using her APIs, banks and other fintech companies will be able to offer services more efficiently. For instance, if a bank could tap into a company's ERP system and get a full picture of its payables and receivables, in some cases it would be able to offer loans at lower rates. "Imagine if you could accept a lower rate with a push of a button," she says. "The data to do that is available."
It may still be a while before all the world's banks see the value in sharing data, but with more clients demanding better banking products, that day will come. "Banks have fundamentally superior financial products, but they have inferior user experiences," she says. "We want to change that."
CarbonCure: A solid way to cut carbon
Robert Niven is determined to reduce the carbon footprint of urban areas across the globe. With the support of a network of global leaders, including financial backing from Breakthrough Energy Ventures, whose investor group includes Bill Gates, Jeff Bezos and Michael Bloomberg, Niven and his team are poised to reduce CO2 emissions by 500 megatonnes per year, roughly equivalent to taking 71 million cars off the road annually.
Niven's mission began in his university days in the early 2000s, when the British Columbia-born chemist and engineer was studying the way carbon dioxide reacts with concrete. After realizing just how much CO2 is emitted when making cement—a key ingredient in concrete—he went about designing a way to put it to good use and founded CarbonCure, based in Halifax, in 2007.
CarbonCure's technology, now in 132 plants around the world, including LafargeHolcim, Brampton Brick, Permacon and CBM in Toronto, injects waste CO2 as concrete is being mixed. It reacts with calcium ions, and is then converted into a mineral and locked in the concrete, prevented from being released as a greenhouse gas. Not only is the process cost-effective, the end product is stronger concrete.
To achieve Niven's ambitious goals, the technology, which requires no capital investment—CarbonCure charges its customers a monthly licensing fee, which is offset by cost savings resulting from manufacturing efficiencies—needs to be in 100,000 plants worldwide. However, large concrete suppliers own many plants, so the mission isn't totally impossible. "Companies like the technology because it's a plug and play," he says. "It's cleantech that can work in Shanghai and Birmingham."
Profound Medical Inc.: Cancer meets a profound opponent
Millions live with prostate cancer, yet only 200,000 men a year undergo surgery to address it—and those who do can face serious side-effects.
There is another way. In 2007, scientists at Toronto's Sunnybrook hospital discovered a non-invasive way to treat the second most common cancer among men. Ultrasound can kill most of the cancerous cells—a ground-breaking idea and one they wanted to commercialize.
Since then Profound Medical Inc. has been testing and perfecting the procedure, which it calls the Tulsa-Pro. Doctors use real-time MRI guidance to insert a tube into the urinary pathway, and then use ultrasound waves to heat the prostate to 55 degrees Celsius. It's quick and has nearly no impact on the patient.
The potential of this technology, which is already being used in Europe and could reach the U.S. market this year, is enormous, says Dr. Arun Menawat, Profound's CEO. "I built two billion-dollar-type companies before this," he says. "I can tell you Profound has more potential."
That's because so many men attempt to live with prostate cancer rather than undergo a surgical procedure that can result in a total loss of erectile function, and leaves about 30 per cent of patients wearing diapers for life.
Upchain: Making projects manageable
John Laslavic's road to entrepreneurship started in 2001. While working for Siemens Canada, he had a major project fall apart because the many partners involved used computer software and processes that would not communicate. "We couldn't standardize processes and workflows because everyone had their own custom systems," he says.
The experience was so frustrating that Laslavic, a longtime engineer and consultant, quit his job and went about finding a way for disparate enterprise systems to interact. In 2016, he started Toronto-based Upchain, which provides a product lifecycle management platform that lets designers, engineers, salespeople and others share and collaborate on complex design data easily across the supply chain.
As well as speeding up work flow, he says, his AI-enabled technology helps factories become more efficient. "We can analyze engineering changes and then give information to robots (on the floor) on how to change their work."
According to Laslavic, the platform has been gaining momentum with customers around the world, including OHB, a space system company, and ATS, a factory automation operation. Annual recurring revenues jumped by 621 per cent in 2018. "We have an advantage in a niche market that has more than 20 million engineers involved in bringing products to market," he says. "There's a blue ocean ahead of us."
Wave: Learn to love accounting
Before he co-founded Wave, Kirk Simpson ran an outdoor webcasting company. Keeping track of invoices, taxes, payroll and accounting was a major pain, but he couldn't find any programs to help. "If my sister wasn't a CPA, I would have been in a whole bunch of trouble," he says. He figured there must be a better way, so in 2010 he and co-founder James Lochrie, CTO at a tax prep company, created Wave to help service-based small business owners do what they love by automating what they didn't.
Simpson knew his audience—entrepreneurs or startups with no more than 10 employees—and he knew their pain. With Wave, he and the team created software to run their business and offer the traditional banking needs in one seamless platform. The bet has paid off. Today, Wave serves over four million customers, generates $50 million a year in revenue and is growing fast, with 235 employees based in Toronto's east end. "There's an opportunity to build a global company in this sector from Canada," Simpson says.
With more people working for themselves these days, Wave's cloud-based software will always be needed, and it will evolve with the capabilities of technology. Machine learning and artificial intelligence are big priorities—Simpson thinks the billions of financial transaction data points Wave collects can be used to automate accounting even further. And introducing more financial services, all embedded into the core software, is on the horizon as well. "We want to be the one-stop-shop for small businesses, a place where they can run their entire financial lives," Simpson says. "It's about simplifying their life and speeding up their cash flow."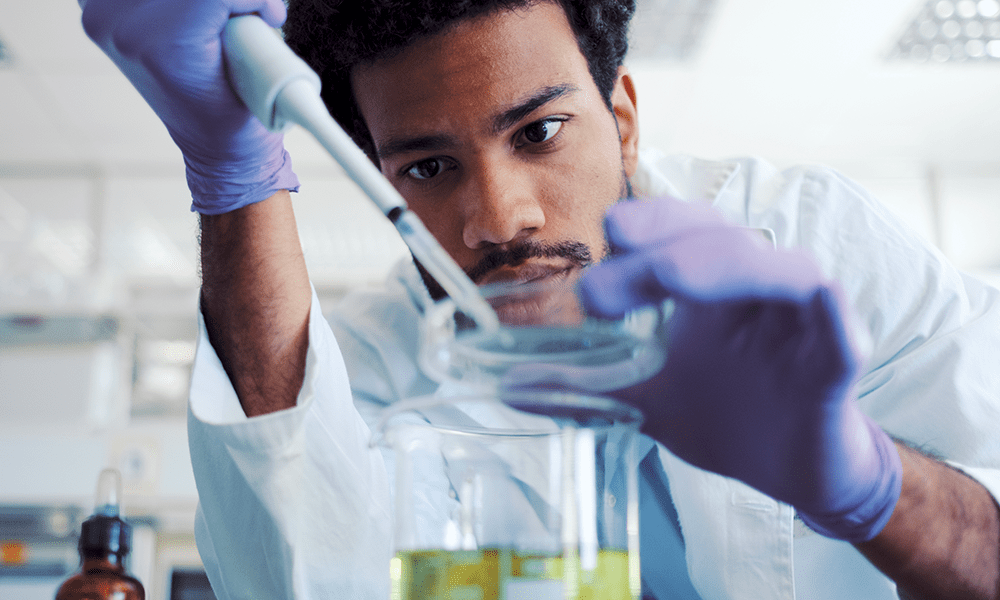 Imagia: Drug discovery 3.0
In 2014, when his father was diagnosed with pancreatic cancer, Alexandre Le Bouthillier did what any son would do: he sought out the best medical care. Two years later, the disease prevailed, leaving Le Bouthillier determined to make the best care better. The co-founder and chief operating officer of Montreal's Imagia is hardly a novice entrepreneur, having sold his previous tech company in 2012. When his father was diagnosed, he joined long-time friend and fellow entrepreneur Nicolas Chapados to work with Yoshua Bengio, one of the fathers of deep learning, on applying artificial intelligence to cancer research.
In 2015, they launched Imagia and developed EVIDENS, an AI-enabled, collaborative platform that pairs artificial intelligence with clinical expertise to accelerate access to personalized healthcare. For example, the software can look for ways to improve treatment decisions based on a patient's type of cancer and genetic makeup.
The company recently partnered with a global technology firm to develop a colonoscopy-related system that will help doctors better analyze potentially cancerous polyps in real time. The ultimate goal, Le Bouthillier says, is to deliver more personalized care that leads to better outcomes.
What would his father think?
"He told my first 15 employees, 'You're not going to be able to save me, but please continue the good work, and I'm sure you'll make a difference,' " Le Bouthillier recalls. "He would be proud."
Miovision: Stopping drivers from seeing red
Wish you'd hit more green lights on your way to work?
Kitchener's Miovision, co-founded by Kurtis McBride in 2005, uses sensors, artificial intelligence, and connected software to grab a steady stream of detailed traffic information. Then, the technology assesses the info—anything from how many left turns people make, the time it takes to drive down a street and how many cyclists ride through an intersection—to improve traffic flow. "We want to help make every intersection more drivable," says McBride.
With its technology in 65 countries, Miovision is growing exponentially. It's also improving road safety and helping the environment by reducing the number of idling cars on the roads. For instance, it helped reduce morning commute times on a Milton, Ont., street by 17 per cent just by making it easy for the city to see (through data) how to improve traffic flow by changing signal timings for northbound drivers.
Going forward, Miovision wants to create smarter, safer cities. It also wants to ensure that cities can use data collected by Miovision products across other systems and departments, not limited by technology constraints. "We want to collect data in a way that ensures everyone has access to that information," he says.