From Niagara Falls in the south to Oshawa in the north, the arc of cities around west Lake Ontario is home to more than 9 million people—one out of every four Canadians. The birthplace of the electron microscope, telephone and smartphone, and also where insulin and stem cells were discovered, the region has produced world-changing research and innovation for more than a century.
Ontarians have historically kept a lower profile than their neighbours to the south, but today, the region's tech industry is under a global spotlight. Local entrepreneurs are increasingly receiving international attention—more than 40 per cent of venture capital raised by Canadian startups last year came from outside the country—and the region is a leader in AI research and commercialization. According to CBRE, in 2018 Toronto created more jobs than the San Francisco Bay area, Seattle and Washington, D.C., combined, and also topped New York in a ranking of "talent markets."
With their powerhouse universities for research and engineering, Toronto and Waterloo have long been central to the region's startup success. But today, you have to zoom out to get the full picture. From Hamilton's world-class industrial R&D facilities, to a vibrant startup scene in suburban York Region, Ontario is turning into North America's next great tech centre.
Take a tour through Ontario's booming tech sector as we profile seven centres putting the region on the world's innovation map.
Jump ahead >> MaRS Discovery District  |  The DMZ | University of Toronto Entrepreneurship | Communitech | City of Hamilton | York Region | City of Markham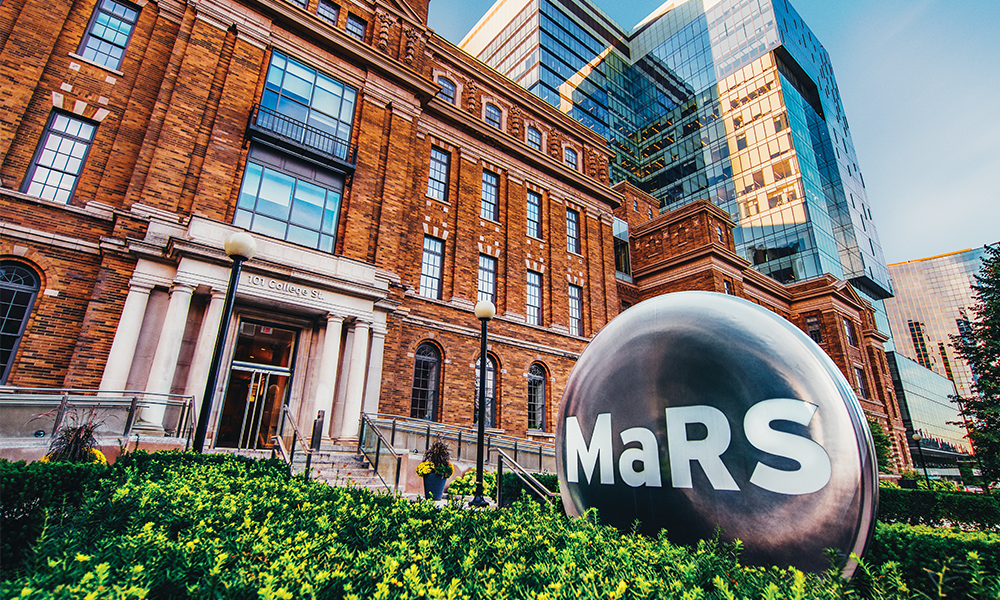 MaRS Discovery District: A launchpad for startups
Few places reflect Toronto's growing tech sector like MaRS Discovery District. A decade ago, MaRS was an incubator for the city's startup community. Today, it's North America's largest urban innovation hub and a gateway between Canada's most promising young companies and global markets. From its 1.5-million-square-foot campus in the heart of downtown, MaRS supports over 1,200 fast-growing tech companies that together have raised $4.8 billion in capital and generated $3.1 billion in revenue since 2008. Based across Canada, these firms are innovating in areas like clean technology, healthcare, financial technology, enterprise software, advanced manufacturing and artificial intelligence.
Some are already familiar names, like Wealthsimple, a robo-investment firm that manages over $4 billion in assets and serves over 140,000 clients. Or Ritual, a food-ordering app whose "pick up here" signs hang over 5,000 restaurant counters. Other companies are advancing life-changing discoveries, like Highland Therapeutics, which is developing a new drug therapy for ADHD. All these companies are commercializing innovative products and creating new jobs for Canadians.
In the view of MaRS CEO Yung Wu, Canada's future $1-billion companies are already in the pipeline, and high-growth scale-up companies supported by MaRS could soon break into tech's top flight. His reason for optimism: Canada's investments in attracting transformative talent and supporting entrepreneurship are paying off.
"We have a large number of high-quality companies that are scaling up," says Wu. "MaRS' job is to accelerate that growth and help launch based- in-Canada ventures into global businesses."
MaRS is a destination for the global customers, talent, capital and markets that these companies need. MaRS makes these connections while supporting Toronto's inclusive style of innovation, which contrasts with the dash-for-growth model seen elsewhere.
"It's the Canadian character—how we are wired. It leads us to innovation that's impactful and inclusive," says Wu.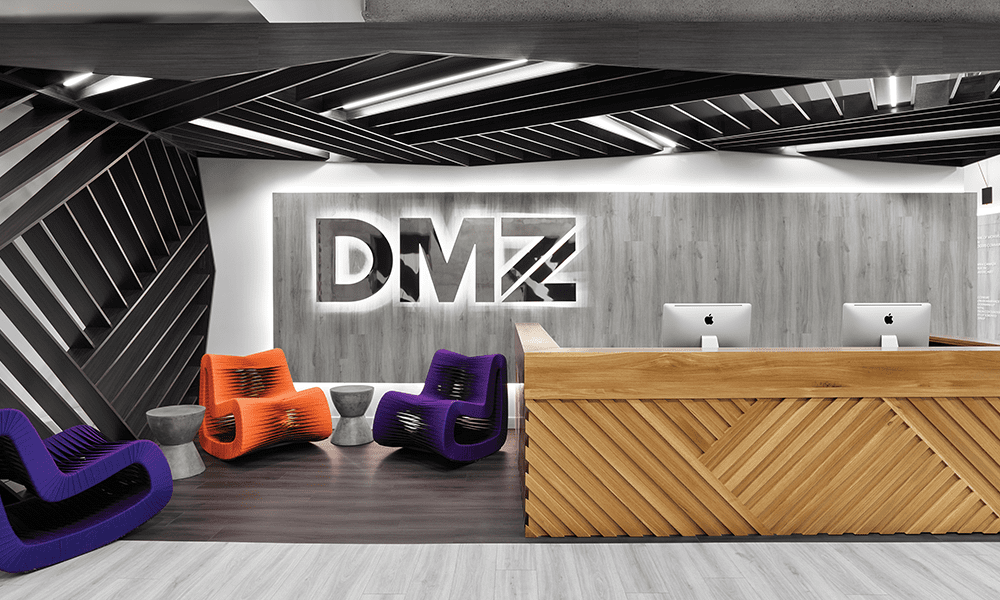 The DMZ: Toronto's global accelerator
The DMZ, Ryerson University's business accelerator, has soared during Toronto's tech boom. In just a few years, it has helped 383 companies raise more than $563.6 million in funding, established a sales growth accelerator program averaging $1.1 million raised per startup, and assembled a world-class network of advisors and investors. Last year, UBI Global ranked it the best university-based incubator in the world.
"Our mindset is strictly focused on the entrepreneur, more than anything else," says executive director Abdullah Snobar. For him, that means helping entrepreneurs get what they want most: growth, and access to international markets. "Companies are coming to the DMZ not just to have a place to live, but also to strategically expand their business through sales and revenue."
The DMZ has been relentless in its quest to help its entrepreneurs grow and go global, giving them access to U.S. investors and customers through its two-week DMZ Roadshow and a new DMZ satellite office in New York.
Today, it's setting its sights even higher, throwing its doors open to entrepreneurs from around the world through its new DMZYYZ program.
"We appreciate that we have a lot of great Canadian startups coming out of the space," says Snobar. "But if we're not getting into the international market, then we're not doing our job, which is to help startups build great businesses."
DMZYYZ will fly international entrepreneurs to Toronto for two weeks and give them a crash course in everything Toronto tech, one-on-one meetings with investors and access to the DMZ's rolodex. "And, of course, we complement that with the Start-up Visa program, which we're a designated organization for," says Snobar.
The ultimate goal? Convince the world's best founders to start companies in Toronto.
"It all comes down to our first value, which is to put founders first. Does it support our founders? If the answer isn't yes, then it's not worthwhile doing."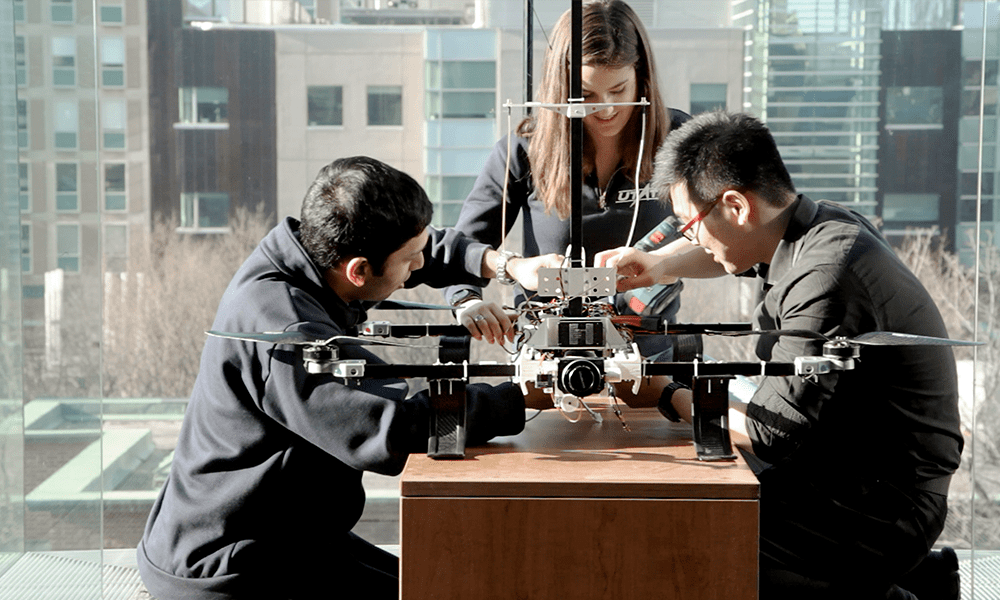 University of Toronto Entrepreneurship: Move over, Stanford
When Uber was scouting a location for its first international artificial-intelligence lab, it decided on Toronto, under the watchful eye of AI pioneer and University of Toronto professor Raquel Urtasun.
That, says Dr. Vivek Goel, its VP of Research and Innovation, shows why U of T is quickly becoming a world leader for research commercialization and entrepreneurship—on par with elite institutions like Stanford and MIT.
"There are lots of places in the world that are launching startups. What's unique about the University of Toronto ecosystem is that our startups are coming out of long-term research programs."
In the past 10 years, entrepreneurs on campus have launched over 500 startups and secured more than $1 billion in investment. Goel says their success—particularly for AI-based companies like Blue J Legal and Deep Genomics—wouldn't be possible without U of T's unique strengths in research.
"You start with the work of great AI pioneers such as Dr. Geoffrey Hinton. And then entrepreneurs in medicine and law are able to collaborate with colleagues in the computer sciences to create cutting-edge AI companies."
Goel says most entrepreneurs can only dream of having access to the capital, co-op experience and international markets that partnerships with multinationals like Uber give those at U of T.
"The result of all those big companies setting up here is that we have now a clear pathway for discoveries to get commercialized, and then taken to global markets.
"We are consistently among the top five institutions globally in total research output alongside Harvard and Stanford. And our graduates are regularly ranked among the best in the world in employability rankings," emphasizes Goel.
"And you know, we don't want to sell ourselves on price, but starting a 500-engineer company in Toronto costs a fraction of what it would in Silicon Valley or Boston."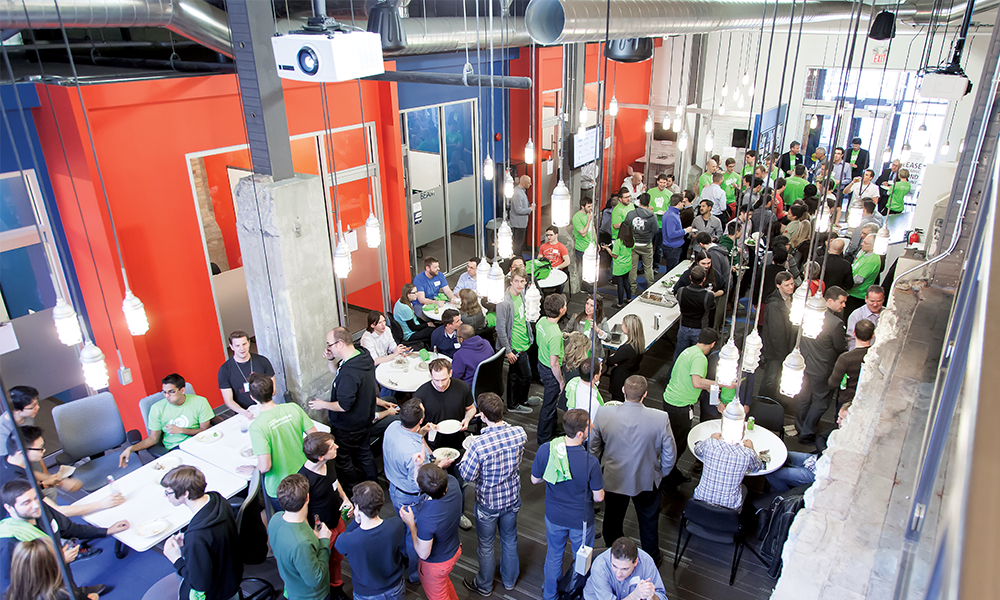 Communitech: Waterloo's innovation engine
In 1997, a group of entrepreneurs came together to help themselves—by helping each other. The result was Communitech, whose founders set out to boost Waterloo Region's tech sector by attracting talent, investment and support.
Today, it is a globally recognized public-private innovation hub for more than 1,400 startups, scale-ups and large global players.
"Waterloo Region is one of Canada's most dynamic technology hubs, punching well above its weight class and helping to put Canadian tech on the world map," says Iain Klugman, Communitech's CEO.
The 1,400 companies employ 23,000 people and attracted more than $1.4 billion in private investment over the past five years. Communitech services include the Edge and Rev accelerators for seed- and growth-stage companies, and the Fierce Founders accelerator for startups led by women.
The hub also offers scale-up programming and houses corporate innovation labs for more than two dozen partners ranging from Thomson Reuters and TD Bank Group to the LCBO and Royal Canadian Air Force. It is home to the Canadian Digital Media Network, which connects 29 innovation hubs across the nation.
From a foundation of stalwarts including BlackBerry, OpenText, COM DEV, Descartes Systems, Sandvine and D2L, several high-growth companies have emerged in recent years, including North, eSentire, Aeryon Labs, Vidyard, Kik, Magnet Forensics, OTTO Motors, Axonify and Miovision. Larger players such as Shopify, Google, Square, NetSuite, Intel and SAP have also set up operations here, drawn by the region's rich talent pool. Klugman also points to the more than 50 events it holds every year, including True North—the region's largest tech gathering.
Supported by the University of Waterloo and its Velocity incubator, as well as The Accelerator Centre, Wilfrid Laurier University and Conestoga College, the Waterloo tech community thrives on the same collaborative spirit that brought Communitech's founders together in 1997—the spirit to succeed.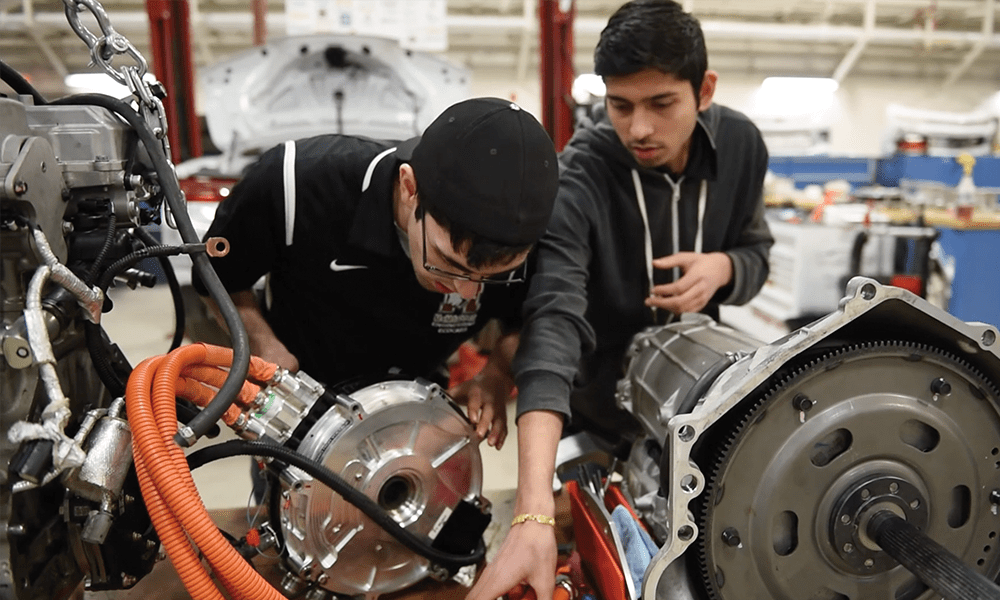 City of Hamilton: Where cool ideas go to work
For more than a century, Hamilton has been a linchpin of Canadian industry, a place where new technologies are put to the test. "It's where all the cool ideas go to work, if you will," says Ty Shattuck, a long-time local entrepreneur and engineer. He thinks Hamilton's unique focus on applied innovation is turning it into one of the most exciting places for research commercialization in Canada. "While the next generation of AI algorithms may be in development in Toronto or Waterloo, we're applying them to aerospace, automotive, biotech and advanced manufacturing."
Shattuck is CEO of McMaster Innovation Park (MIP), a sprawling 52-acre research facility that houses more than 100 startups, established technology businesses and advanced research labs. MIP's mandate is to capitalize on research coming out of nearby McMaster University and Mohawk College—both renowned centres for industry-led explorations in biotechnology, healthcare and advanced manufacturing.
One tenant, the McMaster Automotive Resource Centre (MARC), has already become a leading centre for electric and hybrid vehicle innovation. Established in 2013 with partners such as Nokia, IBM and Ontario's Autonomous Vehicle Innovation Network, MARC is an initiative of the Innovation Factory—another MIP tenant—which has helped more than 1,700 Hamilton startups scale and take their products to market since opening in 2009.
Also in the park: McMaster's new Biomedical Engineering and Advanced Manufacturing (BEAM) research centre, which is developing the next generation of bioengineering technologies in partnership with Germany's world-renowned Fraunhofer Institute. Meanwhile, the nearby CanmetMATERIALS research centre—the country's largest materials R&D operation—and McMaster's Steel Research Centre are turning Hamilton into a world leader in advanced manufacturing and high-tech steel, both crucial in the race to build lighter, more fuel-efficient vehicles. "It's a perfect fit, given our historical strengths," says Shattuck. "We're standing on the shoulders of Hamilton's giants, doing what we've always done best."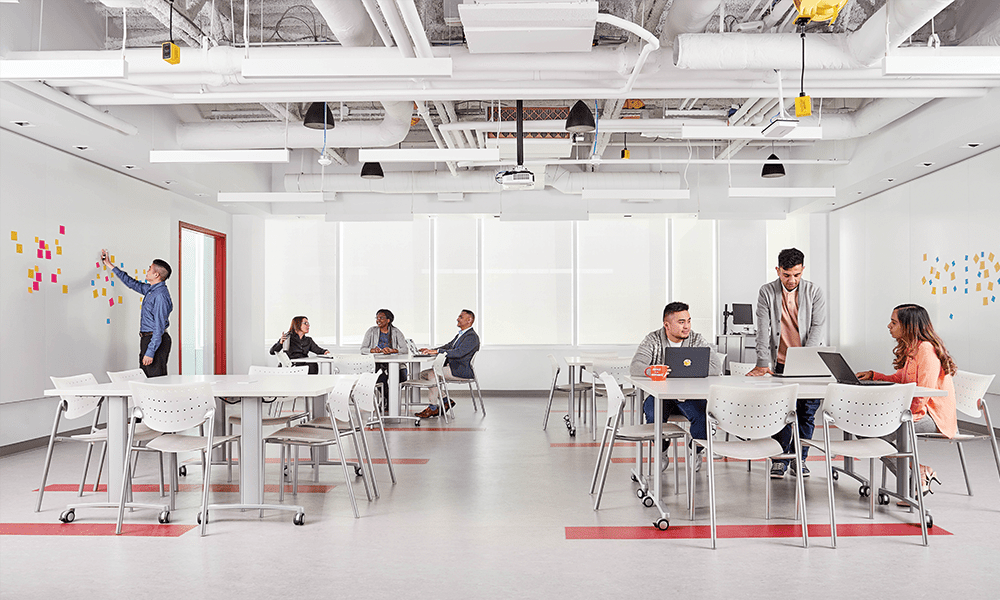 York Region: A magnet for talent
The Greater Toronto region is ready to break out as a leading global tech hub, outpacing established regions like Seattle and San Fran- cisco's Bay Area in job creation, talent and workforce diversity.
The secret of its success may be greater than Toronto itself. "When we talk about the startup community, people think of downtown," says Sarah Howe of York University. "But you need to get out of downtown to get the full story."
Howe would know. She is director of Innovation York, the university's innovation unit, and last year presided over the launch of YSpace, a tech accelerator that serves the Regional Municipality of York, which runs 70 kilometres north to Lake Simcoe and has a population of more than 1.2 million.
Within six months of opening, Howe says, YSpace had to double its floorspace. "The demand from startups who were raising seed or series A rounds, hiring people, looking for co-op students and interns was just unbelievable." And in just one year, YSpace's 22 startups have raised $1.3 million in funding and generated $2.4 million in revenue.
Thanks to the support of accelerators like YSpace, the Applied Research, Innovation and Entrepreneurship (ARIE) program at Seneca College, and the ventureLAB Regional Innovation Centre in Markham, many talented workers have found jobs at rapidly scaling local companies like SkyX, Densify, Doxim and Pond Technologies, which together have raised over $90 million. In fact, York Region has more workers employed in tech per capita than any other place in Canada.
A total of 4,300 technology companies call York Region home, including multinationals like IBM, Siemens, GM, Qualcomm, Oracle and GE. And many of these companies—for example, Magna International, ATI Technologies and Compugen—were actually founded in the region. "I don't think people recognize the potential that has already come to fruition here," says Howe.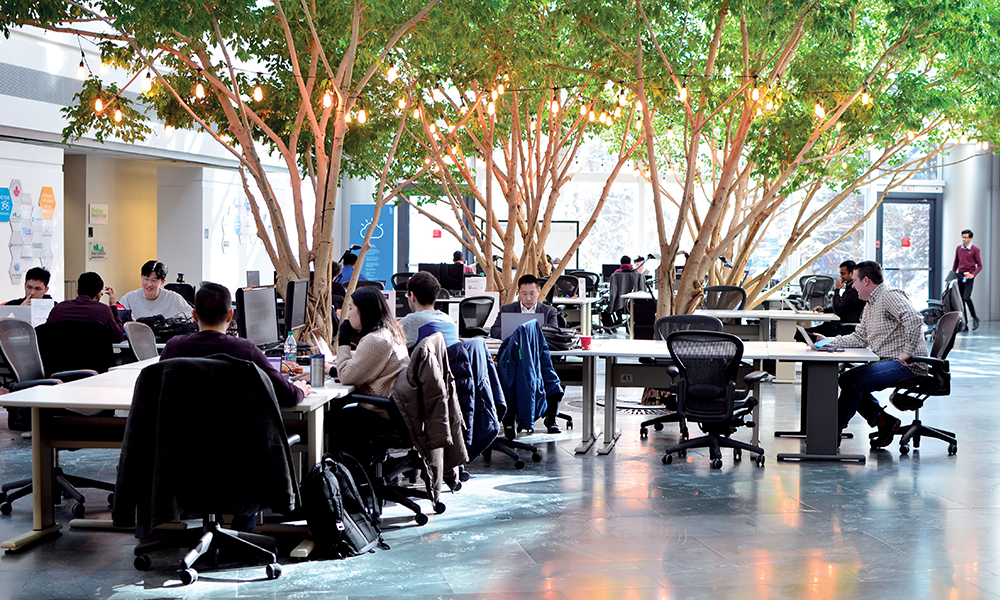 City of Markham: Building global tech titans
If you've ever assembled a computer, you've probably heard of ATI Technologies. The company caught Silicon Valley's attention in the early 2000s with its blazing-fast GPUs—graphics cards that let computers produce eye-popping visuals and made devices like the Xbox 360, Nintendo Wii and the MacBook Pro possible.
ATI captured a leading share of the GPU market, beating out better-financed rivals like NVIDIA and reaching annual revenues of more than $2.2 billion in the process. But maybe the most impressive thing about ATI's ascent is that they did it all without setting foot in Silicon Valley.
From the moment Chinese-Canadian immigrant Kwok Yuen Ho founded the company in 1985 with a bank loan, to when it was acquired by AMD in 2006, ATI Technologies kept its research and development and head office in the City of Markham, located on the northern boundary of Toronto. For the past 13 years, AMD has continued to invest and grow its operations in Markham.
"I think the AMD story demonstrates just how prevalent the entrepreneurial and innovation spirit is here in Markham," says Markham Mayor Frank Scarpitti. "Transformative technologies, global talent and a free flow of ideas are at the core of Markham's thriving ecosystem."
For Melissa Chee, a Markham resident who helped build a successful semiconductor startup, ATI's story captures what Markham is all about: world-class talent, entrepreneurial spirit, and a drive to think and act big.
A local launchpad to global markets
Today, Chee is president and CEO at ventureLAB, the leading tech hub for Markham and the surrounding York Region. Its mission? Help local startups scale and build the next generation of globally competitive tech titans.
ventureLAB has supported more than 2,000 tech companies since it was founded in 2011, offering advisory services and access to its 50,000-square-foot innovation hub in the IBM Innovation Space-Markham Convergence Centre. Today, the innovation hub houses nearly 50 tech companies.
ventureLAB's Capital Investment Program, which helps connect companies to capital from the private and public sector, has helped ventureLAB startups raise more than $100 million in funding.
"This community is about building global-scale enterprises. We're not talking about startups going for a fast exit," emphasizes Chee. "We're talking about startup founders who have the knowledge and the acumen to really grow and scale a company to a global market."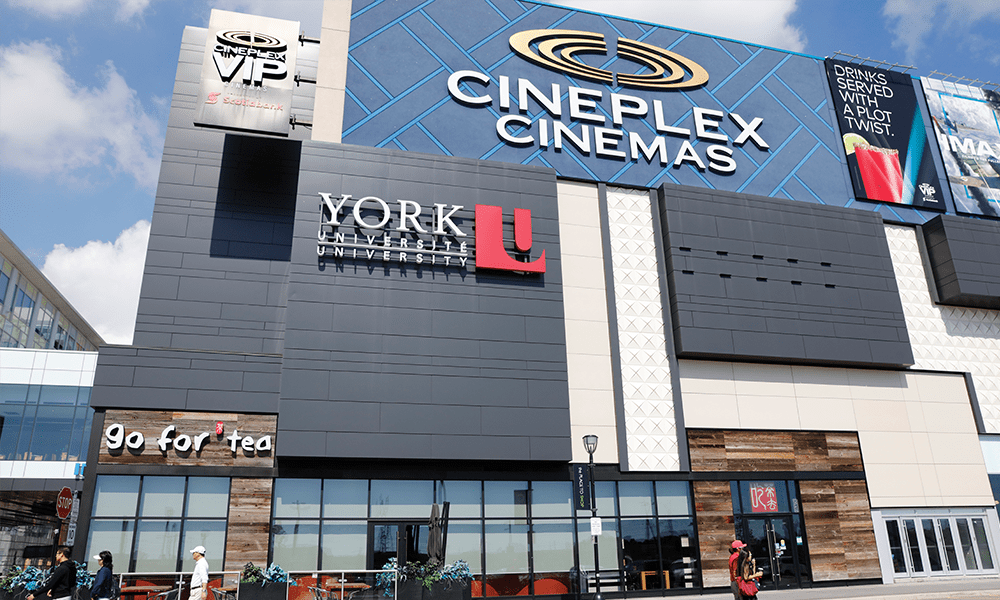 Home to startups and multinationals
Markham's success in tech is even more apparent after a visit to Markham Centre, the city's vibrant new downtown, which seems packed with the world's most recognizable tech brands. At the heart of Markham Centre is a one-kilometre, purpose-built innovation corridor anchored by IBM's Canadian software lab—the largest software development lab in the country. Markham Centre is also home to YSpace, York University's community innovation hub. Within its first year, YSpace ventures created 71 jobs, generated $2.4 million of revenue and raised $1.3 million in funding.
Many multinationals have significant research, development and business operations in Markham, including GM, Qualcomm, Honda, Lenovo, Toshiba and Nokia.
"Markham is the ideal location for the future of automotive engineering and innovation as we look to transform our industry with electric, self-driving, connected vehicles and shared mobility services," says Travis Hester, president and managing director, GM Canada. "With access to a highly skilled workforce, rich ecosystem of educational partners and business incubators, GM's decision to choose Markham made perfect sense."
Homegrown tech successes such as Real Matters, Redline Communications, Enghouse Systems, Book4Time and Everlink are also significant players in Markham's tech ecosystem.
More than 4,300 tech companies call Markham and York Region home, the highest concentration of tech workers in Ontario's Innovation Corridor and the highest concentration of tech companies relative to population in Canada.
A global perspective
"Markham is where people and creativity thrive," says Mayor Scarpitti. "This is where entrepreneurs from all over the world scale and grow their companies alongside established global giants, and the world is taking notice."
Indeed, Markham is Canada's most diverse community: 78 per cent of Markham residents identify as a visible minority and 60 per cent were born outside of Canada. "We're able to attract technology companies because of the breadth of talent and opportunities here," says Mayor Scarpitti.
"So, when we talk about a successful ecosystem, it's not just about having a great idea," says Chee. "It's about the people in the community, the talent pool, and having the knowledge and know-how. That's something that Markham has in spades.