Canadians concerned about the slump in our economy due to a drop in oil prices should take heart. The same forces pummelling our traditional resource sector are creating new opportunities in cleantech, and entrepreneurs are jumping on them.
Canadian innovators are tackling global challenges caused by climate change with new technologies that promise to improve the lives of billions while strengthening our economy. That is precisely the sweet spot targeted by the team of cleantech advisors at MaRS.
"We focus on clean technology as a solution to the energy and environmental problems that the world faces, while bolstering our economy here at home," says Jon Dogterom, managing director of MaRS Cleantech Venture Services.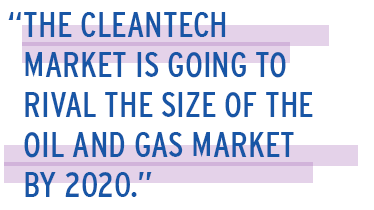 The cleantech market is exploding both in Canada and around the world. MaRS Discovery District is one of the leading catalysts for driving new green solutions to the world's eco-woes, supporting more than 160 innovative companies.
One of those firms is Morgan Solar, a company that has developed and markets innovative, cost-effective, solar panels that are translucent so they double as windows.
"Everyone talks about costs [within the energy sector], but fewer people talk about efficiency, esthetics and what kinds of products they want to live with and have around their offices," says Mike Andrade, CEO of Morgan Solar.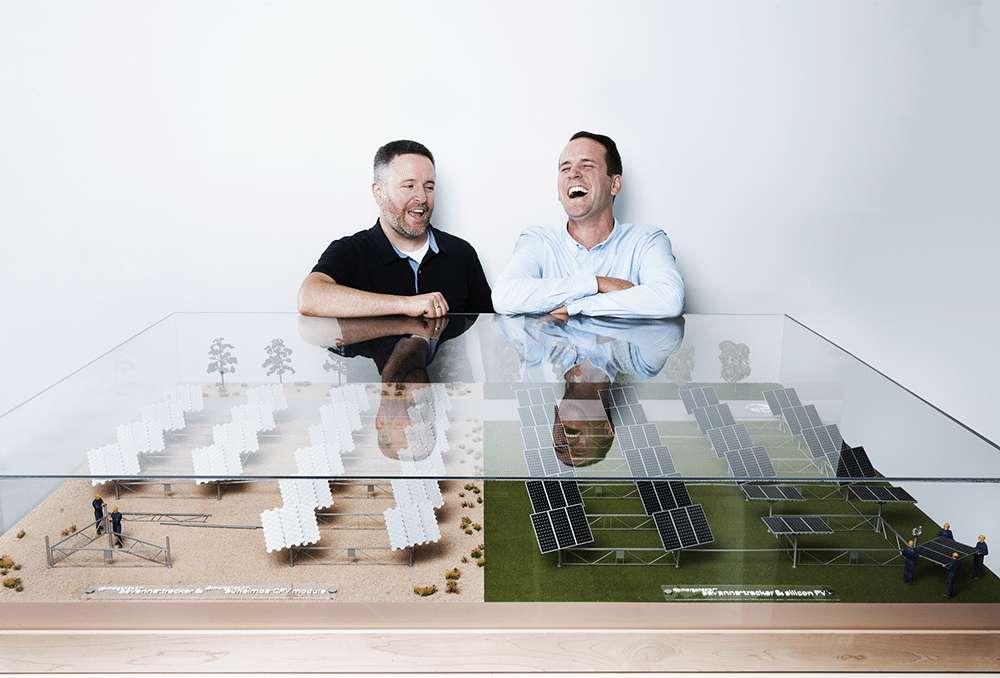 Today, about 70 per cent of cost is related to distributing power across the grid. Clean energy produced in buildings and at home — close to where it's used — would mean less need for huge power plants and costly electricity grids. But to achieve this goal, says Mr. Andrade, we must produce products that are more attractive and easier for consumers to use, like the consumer-friendly designs that Morgan Solar is working on.

The cleantech sector now employs more Canadians than any of the forestry, pharmaceutical or medical-device industries and has more firms than Canada's aerospace or auto industries, according to the 2016 Canadian Clean Technology Industry Report released by Analytica Advisors.
"The cleantech market is going to rival the size of the oil and gas market by 2020," predicts Tom Rand, managing partner of ArcTern Ventures, the in-house, privately backed cleantech venture fund of MaRS.

"The corporate sector has begun to figure out what [we] climate nerds have known for a decade or so, that the transition to a low-carbon economy is inevitable. It has to happen sooner or later," Mr. Rand says.
In fact, cleantech firms outshine startups in other sectors in early-stage exports. For example, over 74 per cent of the revenue generated by cleantech ventures in the MaRS network comes from exports. Startups such as Hydrostor Inc. are scaling — not just from venture capital investment, but through sales to markets outside Canada.
Hydrostor has developed a prototype system to store energy using compressed air kept in underwater balloons. Its test facility at Toronto Island can produce enough power to serve 300 homes.


MaRS is helping companies such as Hydrostor by connecting them with an international network of potential partners, customers, investors, talent and seed capital.
"We have three different priority areas," Mr. Dogterom explains. "One is supporting the supply side of innovation — helping innovative companies grow and scale by bringing access to customers and capital, providing supporting resources for talent and market research and connecting them to a broader network."
The second priority area is on the demand side, breaking down the barriers to technology adoption. Cleantech customers tend to be highly regulated outfits, like utilities, that aren't always easily equipped to reach out to nimble new firms. So MaRS is working within the utility system to create a regulatory and cultural environment that embraces these innovative solutions.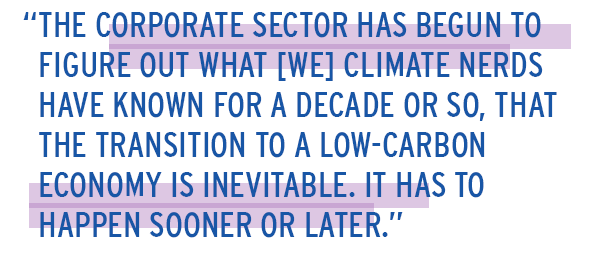 The third area is in helping secure funding through ArcTern Ventures and other entities.
"Since 2008 [when the global recession hit], the venture capital community had largely turned their backs on cleantech," Mr. Rand says. "Now we have forces in Canada that are capable of competing on the global stage."
According to Mr. Rand, MaRS-connected companies can now produce some of the world's lowest-cost solar panels and energy-storage units. They also offer the lowest-cost means of producing ethanol and biofuels.
Despite the gains Canadian entrepreneurs are making in this sector, there's still room to grow. According to the 2016 Canadian Clean Technology Industry Report, Canada's share of the global cleantech market slipped from 14th to 19th between 2005 and 2014.
Change can come fast, though, spurred by the collapse in oil prices, new funding and what appears to be a serious commitment by Ottawa and the provinces to a real climate-change policy. MaRS and the companies it's working with aim to make that growth curve take a sharp turn upward.

3 firms with a focus on energy and the environment
The more than 160 companies connected with MaRS Cleantech Venture Services span every aspect of energy and the environment. Here are just three of these firms:
Hydrostor Inc.
The biggest barrier to a lower-carbon, alternative-energy world is how to store clean energy produced when the wind blows or the sun shines. Hydrostor's solution? Take it underwater.
The company's technology takes electrical energy and uses it to push air into giant balloons stored underwater, also capturing the heat generated during this step. When there's power demand, the water pressure on the balloons reverses the airflow, mixing it with the stored heat to drive a generator.
Hydrostor's prototype three kilometres off Toronto Island has six balloons located about 60 metres underwater. The next step is to scale up the one-megawatt prototype to a system with five times the power output.
Morgan Solar
Imagine solar power without the government subsidies that often draw criticism. Morgan Solar has done more than imagine. Its ultra-thin solar panels, now being tested in Ontario and California, yield industry-leading energy outputs at low cost. It has also made it easier to deploy solar energy.
"Everyone talks about cost, but there are other factors," notes Mike Andrade, Morgan Solar's CEO. "How easy is it to set up and once it is set up, do I want to live with it?"
It appears that people do. "Solar is becoming accepted as a credible alternative to other forms of energy under the right circumstances," says Mr. Andrade. "In any part of the world, solar power already costs less than nuclear, gas or coal."
Solar Ship Inc.
Is it a bird, a plane? It's a Solar Ship — a hybrid aircraft that combines aerodynamics and buoyant gas used in blimps, so it's light and nimble enough to take off and land on virtually any clear space.
With large inflated wings, the design provides a large surface for solar power, though the aircraft can also run on conventional fuel.
The goal of Solar Ship Inc., founded by Jay Godsall in 2006, is to build an aircraft that can fly anywhere without the need for fuel or airports and deliver goods to remote communities.


This article appears in our special report on Urban Innovation, which highlights how downtown density is driving the new economy. This report examines all the elements that fuel innovation at MaRS, showing how our building and location, corporate and academic partners, and the tenants and the startups in our network all contribute to getting high-impact solutions to market faster, both in Canada and beyond.