Erika Mozes and Rohan Jacob are two Toronto-area startup founders with slightly differing visions but one thing in common—they're both keeping the growing gig economy on its upward climb by connecting part-time and temporary workers to employers that want to hire them.
Mozes is chief technology officer and co-founder of Hyr Inc., a business that matches independent, skilled workers with employers in the hospitality and retail industries who have shifts they need filled. She likens it to Airbnb for hourly-paid workers. As with home- or ride-sharing services, Hyr's platform offers what Mozes calls "skill-sharing"—the ability for employers to tap into a skilled workforce without using a temp agency or hiring someone new. Employers post available shifts on Hyr, and workers, who are independent contractors, respond through the Hyr app. The employer then selects from among those who are interested in the shift.
Jacob is founder and CEO of TimeSaved. Where Hyr seeks to help employers avoid staffing agencies, TimeSaved partners with them. Its platform enables those agencies to manage and track job candidates in their database, post jobs to customized lists and interact with candidates through a white-label mobile app. When workers registered with the agency download the app, they can start receiving, and responding to, job posts immediately. The inspiration for TimeSaved came from Jacob's own experience in retail management. The challenges he faced staffing a flagship store prompted him to return to his tech roots to "solve the problems" he was seeing.
Are there enough of these types of workers to keep companies like these in business? If you assumed that it just applied to handfuls of newly downsized, independent contractors working for multiple employers until their next full-time job comes along, think again. In its report Workforce 2025, employment consulting firm Randstad Canada classified 30 per cent of workers as being part of the "agile" or non-traditional workforce, which includes consultants, as well as contract, contingent, part-time, freelance and virtual workers. It expects that to increase to 35 per cent by 2025.

The rise of this non-traditional workforce is, in turn, just one element in a larger story of how a broad array of technological, social and economic changes is fundamentally altering the nature of work, hiring and skills development, as well as the relationships between companies and their people. And just as the rise of the gig economy inspired Mozes and Jacob, other entrepreneurs are drawing on the latest technology and professional research to create new businesses that turn conventional thinking on these topics on its head.
"There is a fundamental shift hitting the core of businesses," says Krista Jones, managing director, Enterprise at MaRS Discovery District. Much of it, Jones says, is about technology and the way people interact with the tools they need to do their jobs. Developments like artificial intelligence and robotics are breaking apart jobs, and as these trends progress, Jones says, it's less likely that a single degree or certification will define a job. In its place, a "hybrid job market" is emerging, where skills and knowledge come from two or three different pathways and flexibility is a fundamental attribute.
In a study aimed at younger job-seekers, RBC found similar trends. It reported that over the next decade, 25 per cent of Canadian jobs will be heavily disrupted by technology, and half will require a skills overhaul. Yet, the country will also add an estimated 2.4 million jobs that require a new mix of soft skills. Talents like critical thinking, social perceptiveness, active listening and complex problem-solving will be in demand.
What does this mean for companies? Brad Furtney, a former Twitter and JUICE Mobile executive who now consults with startups on strategy, says they face several related challenges in preparing for the future workforce.
The first is the pace of change when it comes to technology. "It will impact everything from recruiting, to retaining and hiring the right people." The second: being ready for the fact that "people are going to make mistakes. Lots of them." The third: talent management. "We are now in the phase of constant learning. If you do not have a learning mindset, you are not going to survive."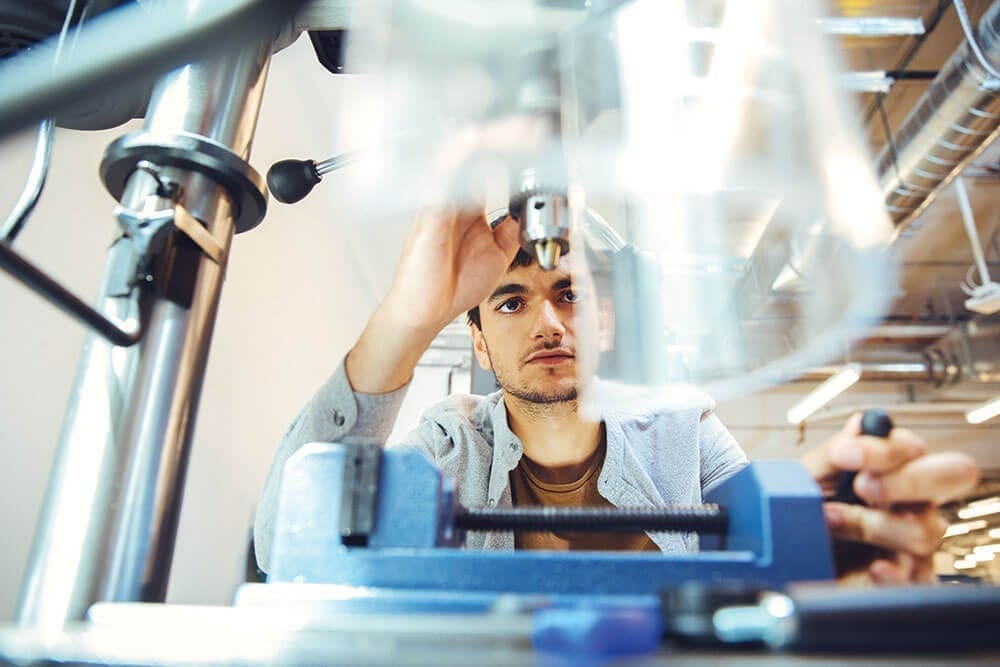 Among the startups springing up to help companies navigate this new landscape is Procertas, which provides technology training and assessment for the legal industry. It works with law firms and other companies with legal staff to ensure their professionals are using their technology correctly.
Founder Casey Flaherty says companies shouldn't simply assume that technology works and their employees will know how to use it. For every $1 in tech investment, he advises that a company should budget $100 or more for training.
This is especially true as staff become more tech-savvy and start demanding tools they think would increase productivity. Echoing Furtney above, Jane Diercks, Canada market unit leader at tech consulting firm Capgemini, says employers need to identify ways to link their people together better than they do now. It's a "whole different attitude," she says—employees will scrutinize employers and demand better tools to help them do their jobs better and make their employers succeed.
There are a number of new tech-based service firms in the GTA emerging to fill those needs, too. Companies like Skrumble and Planbox are building solutions to create a more collaborative and agile workforce. Others, however, take the approach that the best way to address these challenges starts with hiring better in the first place.
A good example of this strategy is Fortay, a startup founded on the premise that traditional hiring practices are too subjective and don't put culture first. Fortay argues that identifying candidates whose core workplace values and cognitive fit are aligned with the company's workplace culture is the key to successful hiring and, in turn, employee job satisfaction and better overall company performance. To identify those who will be the best fit, it works with clients to develop a value and belief assessment questionnaire for candidates.
"I speak to organizations all the time that say, 'We assess culture fit throughout the hiring process.' But the problem is that they are looking at it from a very biased point of view—'Who looks like me? Who acts like me,'" says Marlina Kinnersley, co-founder and CEO.
This bias leads to sameness and a lack of diversity and inclusion, not a successful cultural fit.
Fortay takes the 'who' out of it, she says, and looks for alignment on things like how work gets done and other shared workplace values and goals. "Those are the questions that are
going to help you make a better match."
Fortay launched in 2015, targeting startups. Since then, it's found an equally pressing need in mid-market and enterprise-level firms.
Its tools aren't focused purely on hiring, but also on ongoing talent management and monitoring of an organization's "cultural health." Fortay's platform uses machine learning to listen for "signal markers," she explains. "As team members complete the assessment, it's consistently analyzing that information and updating that cultural profile in real time."
By building this technology into the platform, Kinnersley says, "we can provide real-time insights across the management structure for better decision-making on both the hiring side and the employee experience side."