Larry Meikle tried several different medications to treat his depression but none of them were working. When the resident of Kanata, Ont., found out that the Centre for Addiction and Mental Health in Toronto was conducting a research project involving genetic testing and depression, he signed up.
After submitting a saliva sample, Meikle got his report: a "traffic lights" guide of psychotropic medications marked as green (no side-effects expected), yellow (use with caution) or red (avoid whenever possible).
Using these results, Meikle's doctor confidently doubled the dose of his existing medication (a "green" drug), which improved his mood better than any treatment he'd tried before. "Gradually I started to feel better and better and noticed a huge difference in my anxiety levels," says Meikle. "Without the test, I wouldn't be here today."
Score another win for "precision medicine," an emerging field in which companies match patients with treatments based on their genomes rather than general demographics. Today, it's one of two critical areas—the other being medical imaging—where entrepreneurs, investors and policy-makers in healthcare are focusing considerable effort to improve patient care while eliminating the time and expense of trial-and-error treatment plans. "You can spend money on more beds and more hospitals and more health service providers but that can only get you so far," says William Charnetski, former chief health innovation strategist for Ontario.
Among the emerging competitors in personalized medicine is GeneYouIn Inc., a Toronto-based company whose flagship product, Pillcheck, uses a DNA cheek swab to match customers to the right medications. A single test rings in at $499, but not all insurers and provincial health plans cover the expense. CEO Veronika Litinski says the lack of reimbursement options presents a huge barrier for consumers but she believes as more insurers begin to cover these genetic tests, they have the potential to benefit millions and reduce prescription drug waste. "Everything I have seen tells me that precision medicine will be mainstream within three to four years. It just makes too much sense," says Litinski.

Other precision medicine companies, like Deep Genomics, are concerned with achieving a better basic understanding of the human genome. Specifically, the Toronto company uses machine learning techniques to sift through huge quantities of genome data in search of patterns that could identify genes responsible for diseases. The hope is the technology will help researchers develop new drugs to treat genetic disorders.
Deep Genomics' AI technology is so promising that U.S. biotechnology firm Wave Life Sciences partnered with it to identify novel therapies for neuromuscular disorders in 2017. The company also raised $16 million in funding led by Silicon Valley venture capitalist firm Khosla Ventures; even astronaut Chris Hadfield is an investor.
The staggering amount of DNA that's being analyzed by companies like Deep Genomics has resulted in intense demands for data storage. Marc Fiume, co-founder of Toronto startup DNAstack saw this need back in 2014 and built a team of engineers to create a cloud-based database that stores thousands of human genomes. His goal is to democratize access to genetic data and allow clinicians to easily search and pinpoint the mutations responsible for a particular genetic disease. The more that's shared, the more that can be learned.
"Precision medicine is a beautiful promise, which is why we're seeing some traction in that area," says Ying Tam, managing director for health ventures at MaRS. "Part of that is being driven by technology, which has brought down the price and made it more accessible."
Tam is equally bullish on medical imaging's potential to transform treatment. From robotic spinal surgery to ultra-high-resolution pictures of our bodies, it's an area in which companies are pushing the limits of advanced optics. "We're seeing all sorts of different innovations in imaging and they're all happening in the Toronto health cluster," Tam says.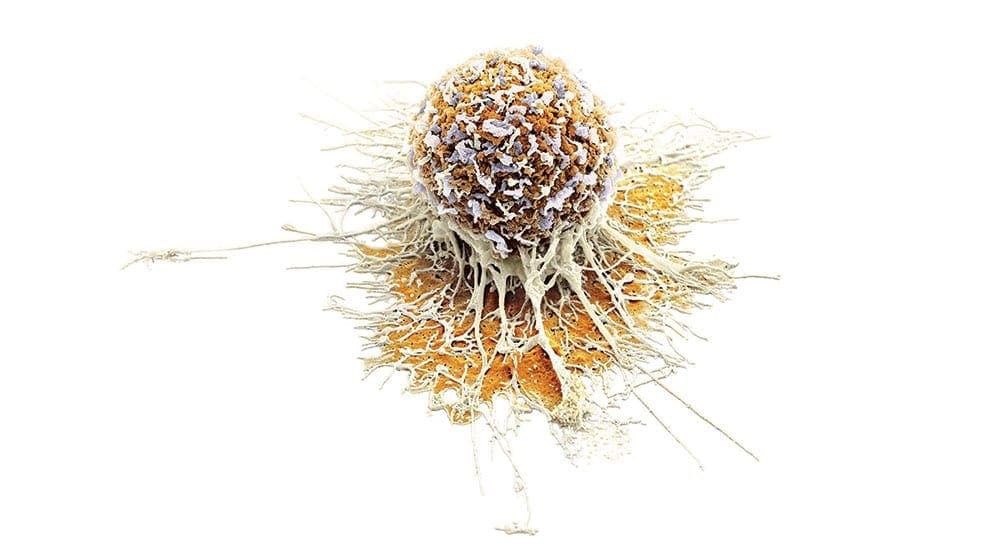 Focal Healthcare is one of those companies, seeking to flip one of the most outdated procedures in medicine on its head: prostate biopsies. Traditional prostate biopsies are performed using random needle sampling. It's the only solid mass cancer to be diagnosed in a random fashion, and the procedure misses about 20 per cent of cancers.
"Untargeted, random biopsies cause a lot of stress on the patients and their families," says Chicuong La, president and CEO of Focal Healthcare. "It doesn't do the patients or the healthcare system any good when patients have to come back for repeat biopsies."
To fix the antiquated method, La's company developed a targeted prostate biopsy device called Fusion Bx, which combines an MRI scan with ultrasound imaging to help urologists accurately target suspicious areas of the prostate that need to be biopsied. Compared to "blind" prostate biopsies, this device can better detect hidden tumours that may have been missed the first time.
With the promise of more accurate diagnostics, Focal Healthcare received the thumbs up from the FDA and Health Canada and is actively selling its device to hospitals and healthcare centres in the U.S. and Canada. It launched the second generation of its device last May. "Our overall goal is to improve the accuracy and rate of diagnosis while saving lives," says La.
Another piece of new equipment catching the eye of doctors is an optical tissue imaging system developed by Perimeter Medical Imaging. The system allows surgeons, radiologists and pathologists to visualize tissue samples in real time during surgical procedures, ensuring no cancer cells are left behind. The technology eliminates long waits for post-operative pathology results, which can take up to two weeks. It also reduces the need for second and third operations, which can put the patient at a higher risk.
The imaging platform is expected to reach select markets in the U.S. in 2019 and Canada in 2020. In the meantime, Perimeter is already working on the next phase of its technology, which will use machine learning and artificial intelligence to help physicians assess tissue images more quickly and efficiently.
"Imaging has been one of the primary tools used in diagnostics for many, many years," says Paul Weber, Perimeter's president and CEO. "Right now, we're seeing a trend toward more accurate treatments. In our case, we're helping ensure more accurate targeting during surgical procedures. That's going to be a substantial growth area going forward."
Still, even the most groundbreaking devices have to jump through hurdles before they can get into hospitals. The capital equipment purchasing process at most facilities can take as long as 24 months and requires approvals from multiple committees. The purchase also needs to be justified: Will it benefit the patient? Is it cost-effective? Will it improve operational efficiency?
"With any new type of equipment, the challenge is funding," says Weber. One way in which Perimeter tries to make the process easier is by allowing hospitals to lease it, lessening the upfront financial commitment. Luckily, most doctors have expressed excitement rather than sticker shock over the new technology.
That early enthusiasm, says Charnetski, is a good sign. "We under-appreciate how much benefit will come in 10 or 20 years from having that new disruptive innovation in place on day one," he says. "Having health service providers trained on that technology now will ensure their skillset and capabilities grow as the technology evolves."