Women are more likely than men to consider climate change a serious threat, they recycle more diligently and are more likely to make eco-friendly consumer choices. Yet only about five per cent of clean technology companies in the MaRS portfolio have female founders. Why is cleantech still a man's world? And what will change that? Jane Kearns, senior advisor at MaRS Cleantech, offers her insight.

Q: Does cleantech have a problem with women?
Having worked in cleantech for over 20 years, I don't think so. It's actually a very welcoming industry for the women who work in it.
Despite being relatively small, the sector is growing mightily and there is a real sense of banding together to build exceptional companies that will change the world. I've experienced virtually none of the deep-seated misogyny that has spawned Silicon Valley's toxic bro culture, made public in the wake of recent scandals at tech giants like Uber, large VC firms and incubators alike.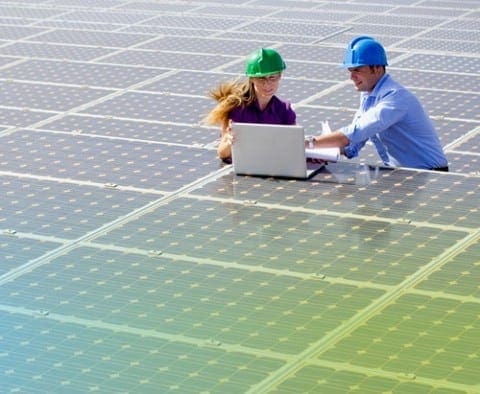 Q: So, why aren't there more women?
Most cleantech startups are based on deep science—physics, chemistry, engineering. Very often they spring from university research departments or are built by technical people who have spent years at industrial, mining or utility companies, and have seen a business opportunity.
Engineering is still heavily male-dominated, and industrial conglomerates also skew heavily male. So, the pipeline of women who want to found cleantech companies and have the technical skills and experience to succeed is quite narrow. Add to that the well-documented fact that women entrepreneurs face an uphill battle when securing funding, and you have some significant hurdles to creating successful female-led cleantech startups.
Q: Any signs of change?
We have seen some really smart young women starting cleantech companies lately, and some of our serial female entrepreneurs are also getting great traction with their new ventures.
I work with one young founder, Daniela Roeper, who started Borealis Wind, a company dedicated to keeping wind turbines ice-free in winter, straight out of university, and says anxiety over climate change is sparking more interest in cleantech among women her age.

Another female entrepreneur, Emily Hicks, is the co-founder and president of FREDsense, which makes a portable platform that senses water-borne contaminants in virtually any industrial application. She and her company keep winning technical and business competitions, and she was recently named to Canada's Top 30 Under 30 in Sustainability.
So, while the percentage of female founders in cleantech seems low, young women like these give me great hope that the tide is turning and we will see more women solving deep technical challenges that benefit both our environment and our economy.
Q: What more needs to be done?
We need to grow the pool of potential female entrepreneurs. Women make up fewer than 40 per cent of graduates in science and technology subjects—in engineering, a class is considered gender diverse if one student in four is female.
Research shows that, if a girl is put off science and math by Grade 4, she simply thinks she can't do it and gives up forever. We need to make a concerted effort to create science and math programs that are interesting and accessible to girls, and expose them to female role models. For example, groups like Women in Renewable Energy are helping to raise the visibility of women in the sector.
The StandUp Ventures Fund, founded last year by the Business Development Bank of Canada and MaRS Investment Accelerator Fund to support women entrepreneurs, is also an encouraging step. It will help to address the unfair funding landscape that women face, and demonstrate clearly what research has already shown: that female-led startups perform just as well, if not better, than those founded by men.