Anyone who thinks that leaders can say what they like should consider the sobering experience of Peter Sloly.
Earlier this year, the 27-year veteran, and deputy chief, of the Toronto Police Service paid a call on Studio Y, a leadership program for young people based at MaRS Discovery District. The purpose of his visit was to discuss the challenge of police reform. But not long before, he had lost his bid to become chief of the country's biggest law-enforcement agency and, in an animated to-and-fro carried live on the Internet, he described his frustrations so candidly that his comments landed on the front page of the Toronto Star.
The upshot, for Sloly, was his departure from the TPS soon afterward. For Studio Y's two dozen participants, it was an encounter with reality rarely seen in academe. Their intense eight-month program is designed to stretch proven talent into the broad capabilities necessary for leadership in a world where academic achievement alone is no longer a guarantee of success.

'Messy'
The drama sparked by Sloly couldn't have been a better object lesson for the future leaders whose questions set it off. "He made it clear that leadership is messy, leadership is not linear," says Studio Y director Lekan Olawoye. "You take some losses, and you continue on."
The deputy chief's apparent willingness to sacrifice his career for the sake of his beliefs certainly made a big impression on Studio Y alumna Arij Elmi. She says that learning how to understand and mediate such conflicts is one of the main reasons she came to Toronto and Studio Y from her home in Windsor.
"There are consequences to what he did," she reflects, "but there are also benefits in retaining your integrity and being proud of the work you're doing."
The unexpected takes many forms at Studio Y. For example, nobody who knows Erin Kennedy, another alumna, would be surprised to find her tinkering with a kit-built Geiger counter at an improvised electronics bench decked with a 3D printer and a prototype robot. However, to find her pursuing her passion not in a laboratory but in the retail concourse of a sleek new office building at MaRS Discovery District takes some explaining.

'Real purpose'
Of course, she too is a kind of prototype. By the end of her time at Studio Y, her latest robot was put to work clearing debris off beaches and shorelines. And its maker acquired skills and goals far beyond the scope of the intensely focused talent that brought her here — fully prepared, she says, "to apply my tech skills to something that has a real purpose."
The zigzag path that drew Kennedy from eastern Ontario included a few years of university in upstate New York, online instruction in digital fabrication from the Fab Academy, and the creation and sale of RoboBrrd, a kit for children to build robots of their own. "I guess you could call it education by doing," she says, as the Geiger counter beeps softly on the bench.

But that's what made her a good fit at what amounts to a finishing school for those who have already pushed beyond the bounds of a conventional education.
"We look for young people who not only want to be leaders, but have shown their ability to be leaders," says Olawoye, describing the three-year-old program's ideal candidate. "They've done something with nothing."

Lost certainty
Studio Y is an educational experiment because it is not only trying to mould leaders to master a fast-changing work environment, it is prototyping a new way of learning. Here, working and learning combine to produce an essential toolkit to help young people thrive in a world where the old certainties have all but vanished.
In that, Studio Y is similar to many other programs that attempt to satisfy two often-divergent demands: the need to acquire both a broad academic education as well as the increasingly specialized skills required by the modern workplace.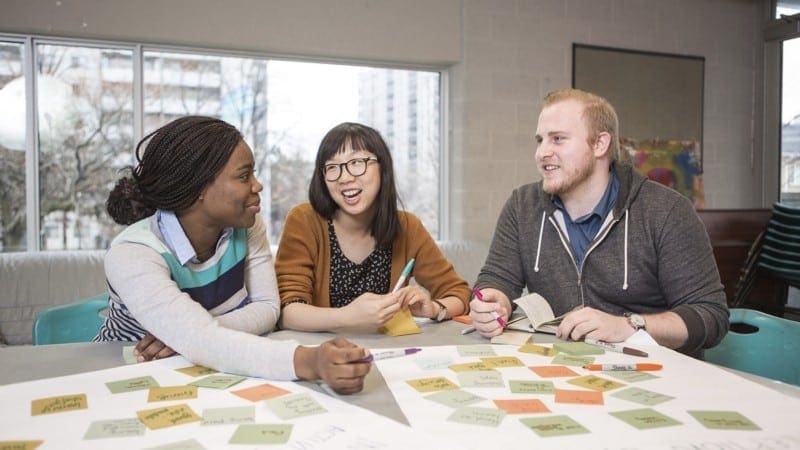 It differs, however, by incorporating social purpose into the core of its free-form curriculum: Here, the idealism that fires millennial youth is put to the test, translated into a business plan and set loose to make the world a better place.
"The thing that makes us different is not just hard skills, and not just soft skills," Olawoye says. "It's not just leadership in general. It's purpose-driven leadership."
"If you don't have a social conscience," he adds, "you're not a fit."

No outlet
Sarah Saska found her purpose. A recent PhD graduate from Western University, the former fellow came to Studio Y with a passion — women's studies — and no obvious outlet. "I love my research, but I quickly realized I just didn't aspire to stay in the academic realm," she says.
Her overriding desire was to make change. "I couldn't just do something that was going to sit on a library shelf and collect dust," she says. "I really needed to figure out a way for it to have legs, and to bring value to the world in a more tangible way."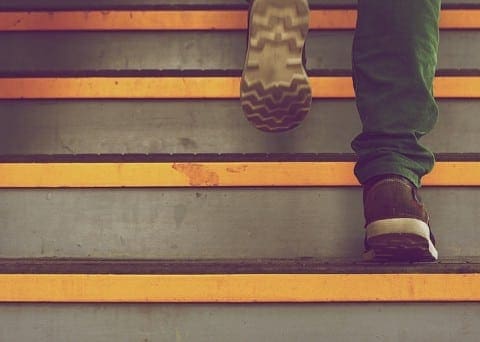 At Studio Y, her research interest flowered into Feminuity, a new startup that advises companies and organizations on how to understand and empower women. "We harness the power of a gender lens to help individuals and institutions across all sectors and industries to do their work better," she says.
Saska's lateral move into a fellowship at Studio Y, which academic advisers described as "crazy," turned out to be crucial. "For me the fellowship was a perfectly complementary piece to the PhD. It rounded out the more practical skill set and gave me everything I needed to be able to launch my company."

As far as she is concerned, "If we look at the future of work and learning, we know that educational models are out of date and they need to be hacked."

Growth?
After three years, the "hack" at Studio Y seems to be taking root. The next step, according to Olawoye, is to apply it broadly to effect systemic change. "We're looking at a national scope," he says, with the first phase executed at MaRS earlier this year at a summit to map out Canada's future economy.
But educational consultant Rick Miner says it's an open question whether such an elite — and expensive — program can have a system-wide impact.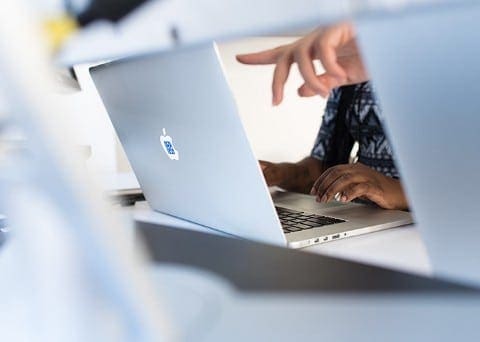 "There are now 200,000 students enrolled in post-secondary education in Ontario," says the former president of Seneca College. "How many of those can you reasonably put through that kind of program?"
What's needed, Miner adds, is "a more robust system change" to better align the post-secondary system with the new realities of the 21st-century job market. "I think the principles are the same — more applied learning, more hands-on learning, more direct contact with jobs, more inquisitive thinking, more opportunities to make mistakes without being labelled a failure," he says.
"Those are laudable things we could build into our existing system," he adds. "But maybe it takes programs like Studio Y to lead people to a different way of thinking, and to make those changes."