From clean-energy storage to biometric security, the 53 companies in MaRS Momentum cover a wide range of sectors. The one thing they have in common? They're ramping up to reach $100 million in revenue.
---
The stat speaks for itself: in the past four months, telemedicine venture Dialogue has created 400 new jobs. With virtual care replacing a trip to the doctor's office for many patients, the Montreal-based company scaled up quickly, recruiting scores of physicians, nurses, therapists, developers and salespeople to meet the demand. The company has seen its revenues grow exponentially and has tripled in size since March.
The circumstances of Dialogue's astonishing expansion, in such a short time frame, are unique to the pandemic, but its potential to scale is not. Canada has dozens of established tech ventures like Dialogue that are experiencing rapid growth. These companies, which already have innovative products in the market and strong revenue streams, will play an outsized role in Canada's future economic performance by creating jobs and supplying the technologies and science that will enable large corporations and industries to thrive post-pandemic economy.
But the journey from late-stage startup to mature company is a difficult one and one that is not frequently travelled by Canadian companies. Fast-growing ventures face a number of challenges as they expand to new markets. To help these future drivers of Canadian prosperity make this transition, MaRS has created Momentum. This new program will support Canadian ventures with the aim of accelerating each toward $100 million in revenues within 5 years.
Note: This visualization is desktop-only. Please visit on your desktop for the best experience.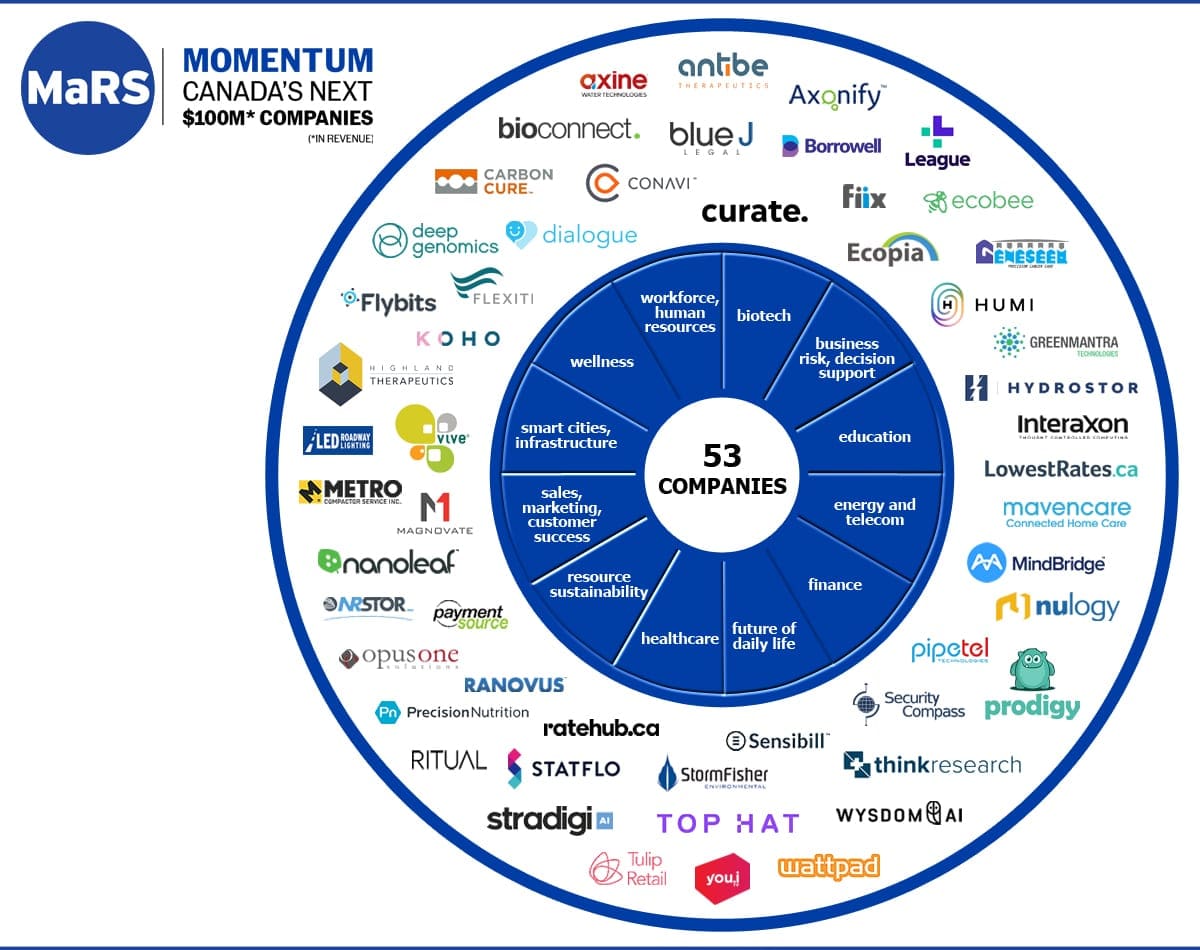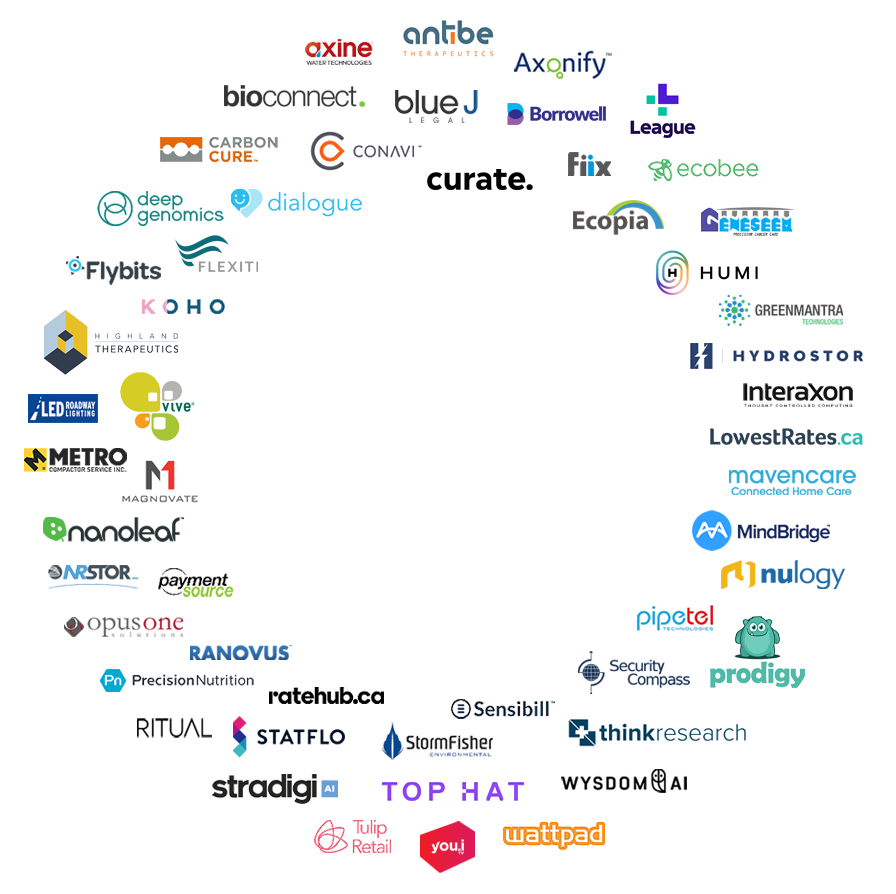 *Based on data collected July 2020.

If these companies maintain a 20 percent annual growth rate for the next five years, they will add some 9,000 new high-paying jobs. Krista Jones, Momentum's founding executive, stresses that she is not creating a narwhal list or supporting companies that go for growth at any cost, however. "The companies we have selected are being built on Canadian values. They are growing in sustainable, profitable ways, solving urgent issues and creating the kind of good jobs Canada needs," she said. In fact, Momentum companies are working toward solutions for all 17 of the sustainable development goals outlined by the United Nations.
The Momentum companies operate in a range of sectors that have a major impact on the world. Hydrostor, GreenMantra and CarbonCure are helping make environmental sustainability a reality. Borrowell is advancing financial inclusion and BioConnect is helping companies keep their buildings and data secure. Meanwhile, Magnovate is bringing our vast country together with new high-speed transit systems, and pharmaceutical firm Highland Therapeutics is developing technology that improves the performance of existing medications.  The companies in the Momentum portfolio boast rich intellectual property in many areas in tech and science — from high-definition vector mapping to educational software to energy-grid optimization.
Despite having vibrant startup clusters that have turned cities like Toronto and Waterloo into magnets for talent, Canada only has a handful of tech companies that have achieved significant size internationally. Firms like Shopify, which recently became Canada's most valuable company, are rare exceptions to a pattern that sees many promising ventures being acquired by larger companies — in 70 percent of cases American ones — before they scale. As a result, few Canadian executives have experience guiding a company from tens of millions in revenues to hundreds of millions.
Momentum is designed to help change that. The program, which is funded by the Federal Economic Development Agency for Southern Ontario, works closely with senior executives from each company and provides strategic support around issues like attracting talent, raising capital and expanding to global markets. The goal is to help these executives turn their high-potential companies into high-growth powerhouses that will build jobs and intellectual property in Canada, while exporting Canadian innovations around the world.
Note: This visualization is desktop-only. Please visit on your desktop for the best experience.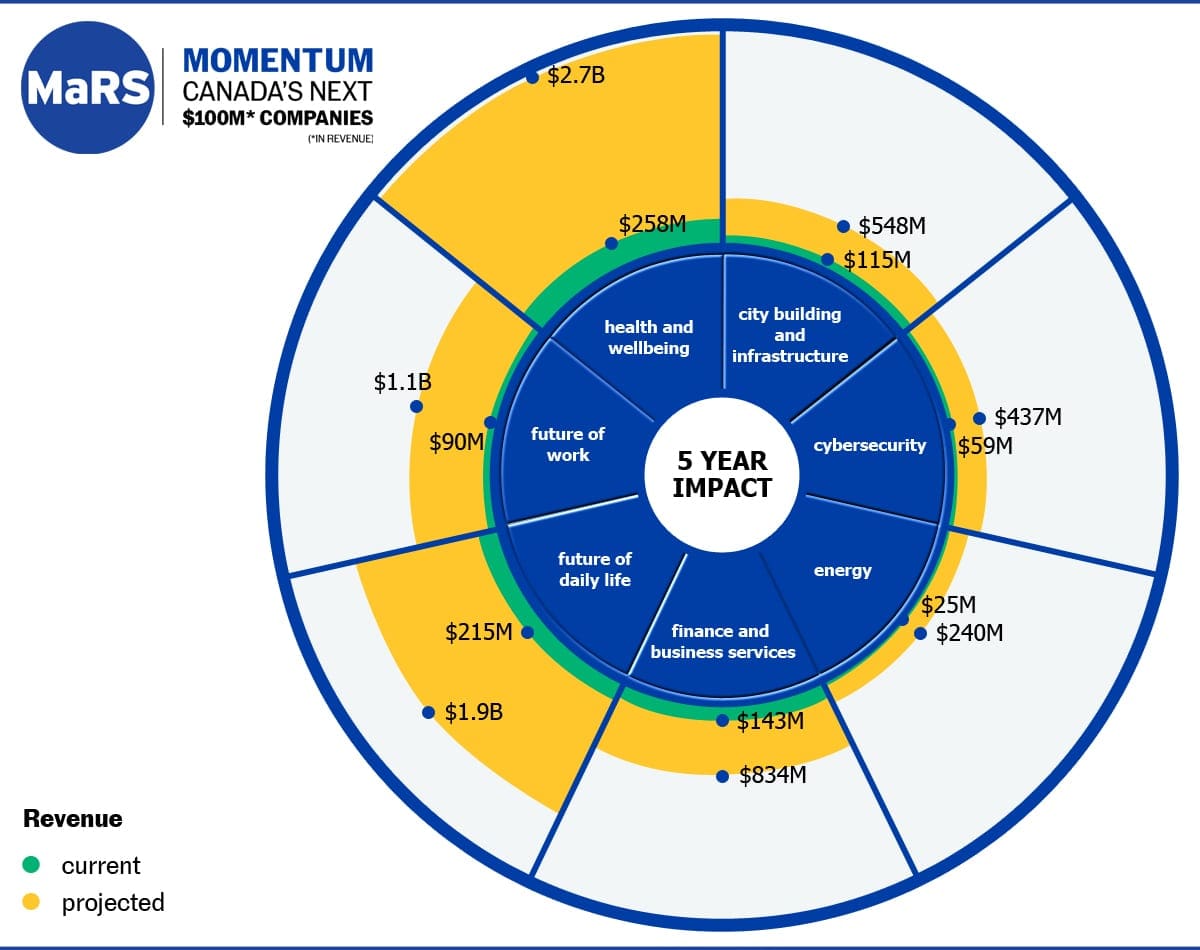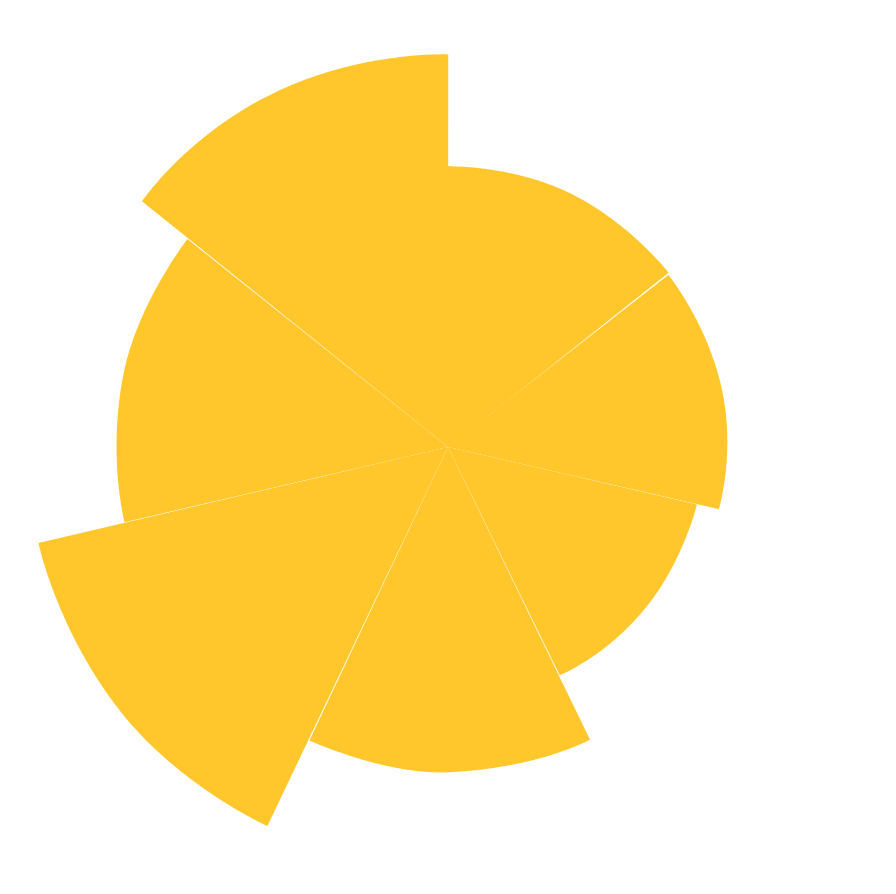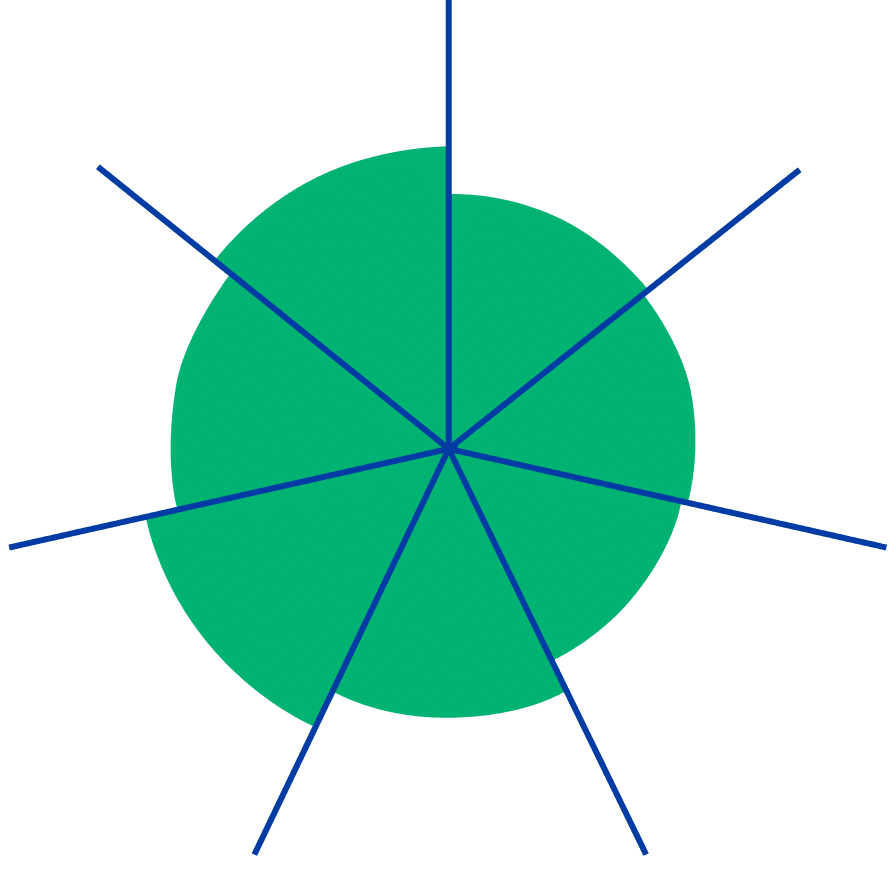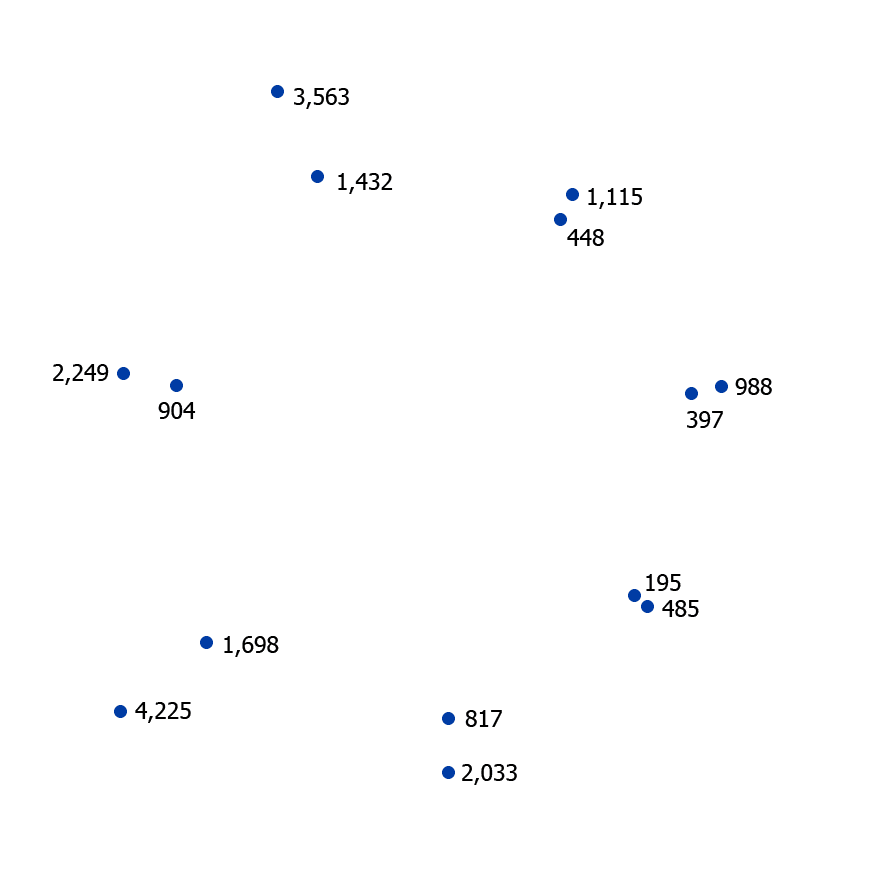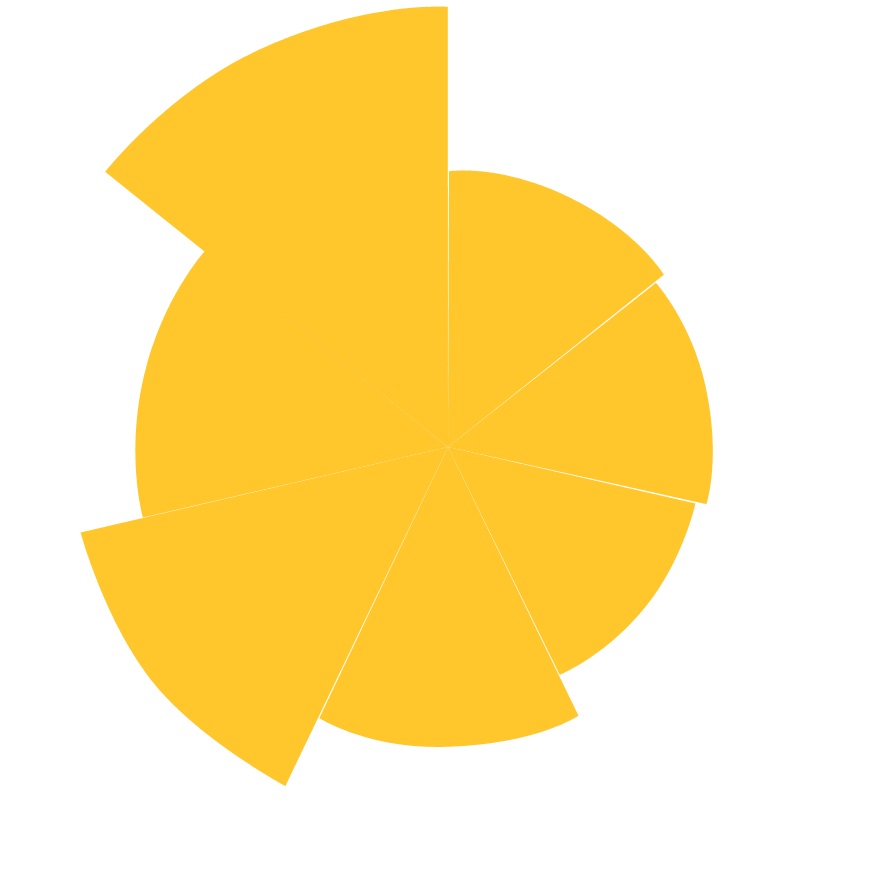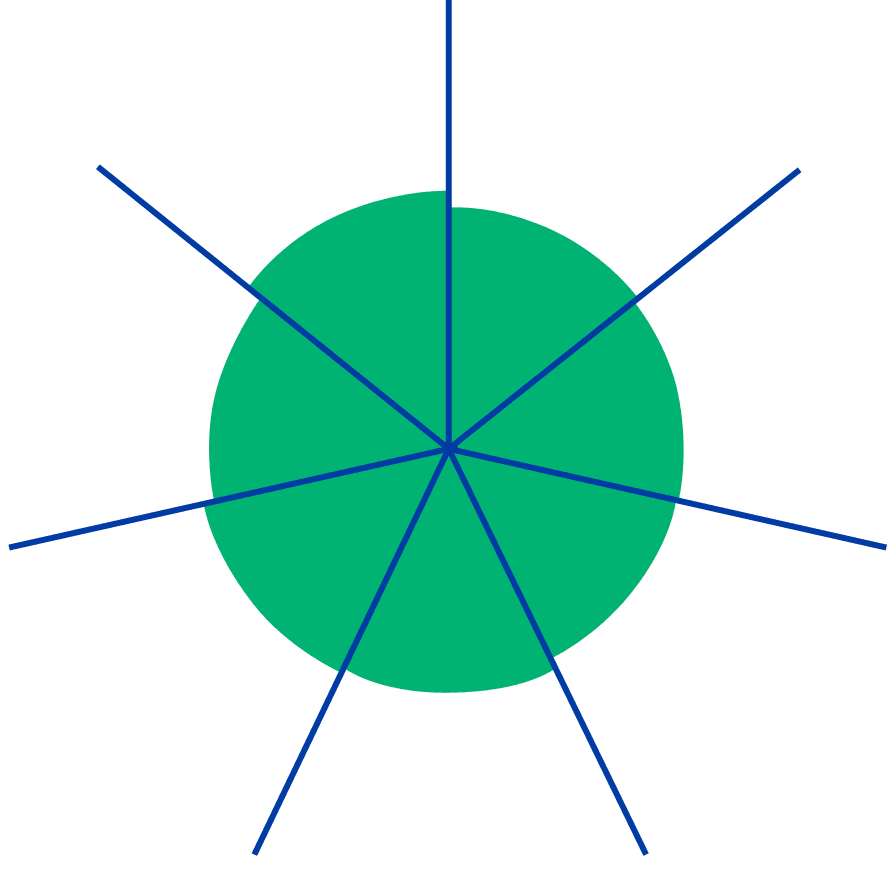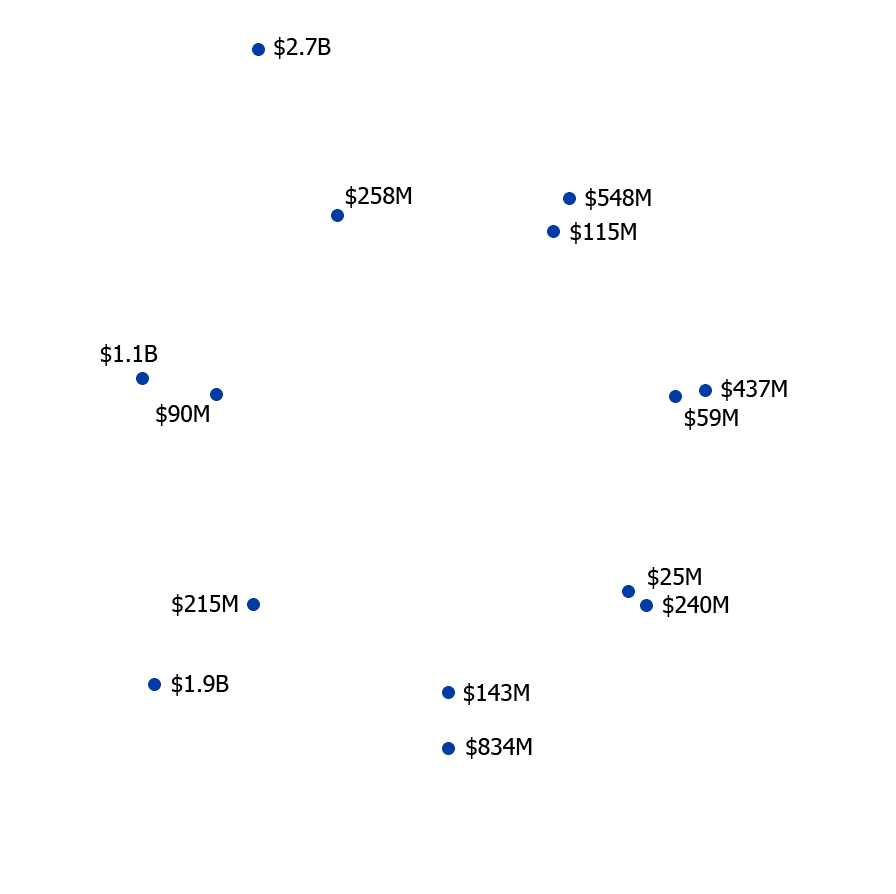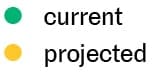 *Based on data collected July 2020.

Canada excels in highly specialized areas, such as advanced manufacturing, robotics, blockchain and artificial intelligence. These were coming to the fore before COVID-19 but the pandemic is almost certain to accelerate the shift toward automation that these technologies enable. "The focus is on these 'deep tech' sectors and that plays to our strengths," said Jones. "Now, conditions are right for Canadian companies to take the next step and scale rapidly."
Here are 53 future stars of the Canadian economy. If their names aren't yet familiar, they soon will be.
Antibe Therapeutics | Axine Water Technologies | Axonify | BioConnect | Blue J Legal | Borrowell | CarbonCure | Conavi Medical | Curate Mobile | Deep Genomics | Dialogue | ecobee | Ecopia.AI | Fiix | Flexiti | Flybits | Geneseeq | GreenMantra Technologies | Highland Therapeutics Inc. | Humi | Hydrostor | InteraXon | KOHO | League | LED Roadway Lighting Ltd. | LowestRates.ca | Magnovate | Mavencare | Metro Compactor Service | MindBridge AI | Nanoleaf | NRStor | Nulogy Corp | Opus One | Payment Source | Pipetel | Precision Nutrition | Prodigy | Ranovus | Ratehub Inc. | Ritual | Security Compass | Sensibill | Statflo | Stormfisher Environmental Ltd. | Stradigi AI | Think Research | Top Hat | Tulip Retail | Vive Crop Protection | Wattpad | Wysdom.AI | You.i TV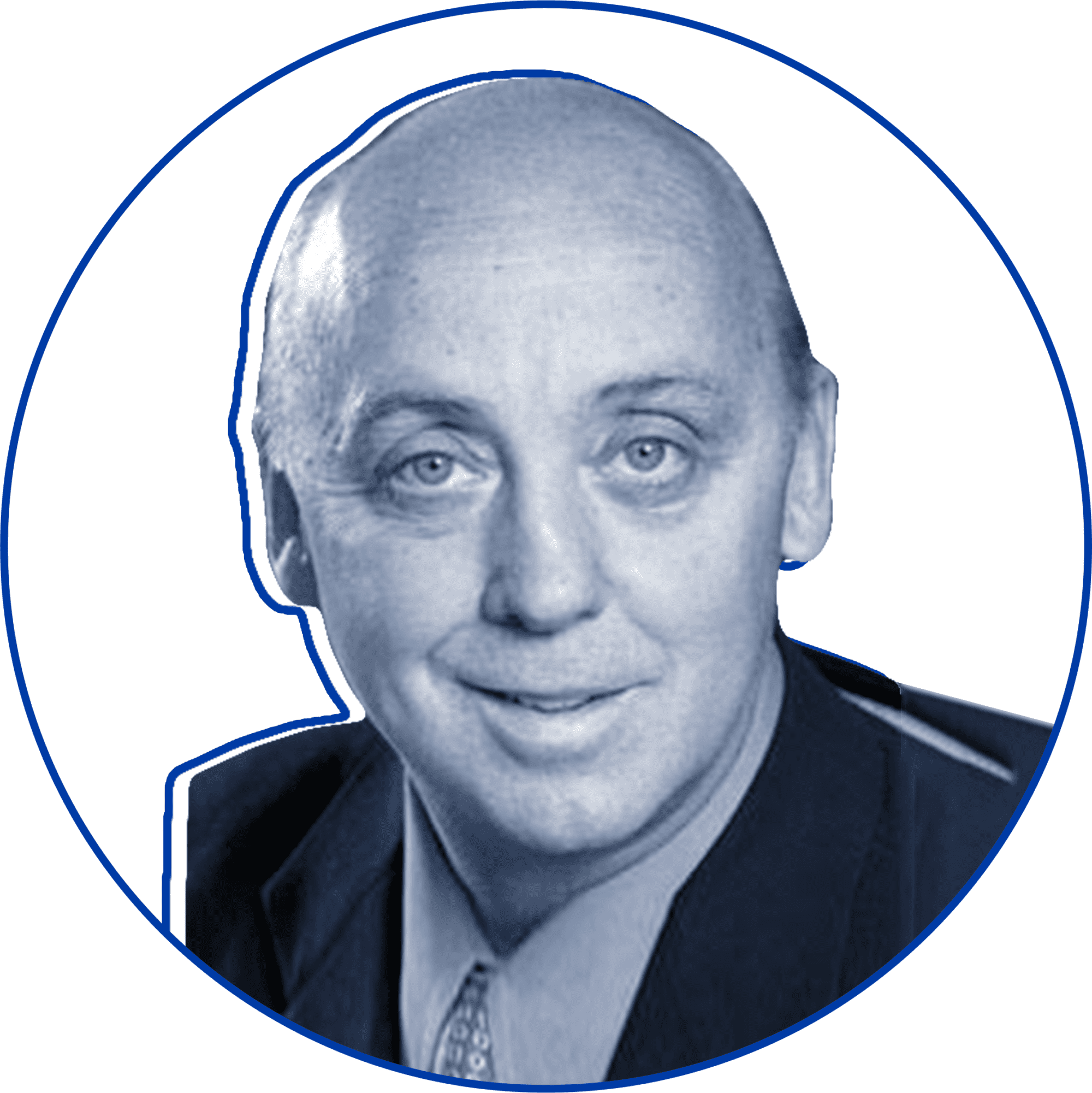 Dr. John L Wallace
Founder: Dr. John L. Wallace
CEO: Dan Legault
Year founded: 2009
Capital raised: $85 million
Number of employees: 0-74
In a nutshell: Antibe Therapeutics is developing a new generation of safer, non-addictive medicines for pain and inflammation.
Differentiating factor: Founder Dr. John Wallace is a leading expert in the gastrointestinal damage caused by nonsteroidal anti-inflammatory drugs (NSAIDs) — the main class of drugs used to treat pain and inflammation. Wallace and the team of researchers at Antibe have found that linking hydrogen sulphide–releasing molecules to NSAIDs can create effective pain relief without the side effects.
Latest milestone: In June 2020, Antibe released promising top-line results from a large human clinical trial. It also raised $28 million that will help finance the next stage in development and commercialization of the drug pipeline.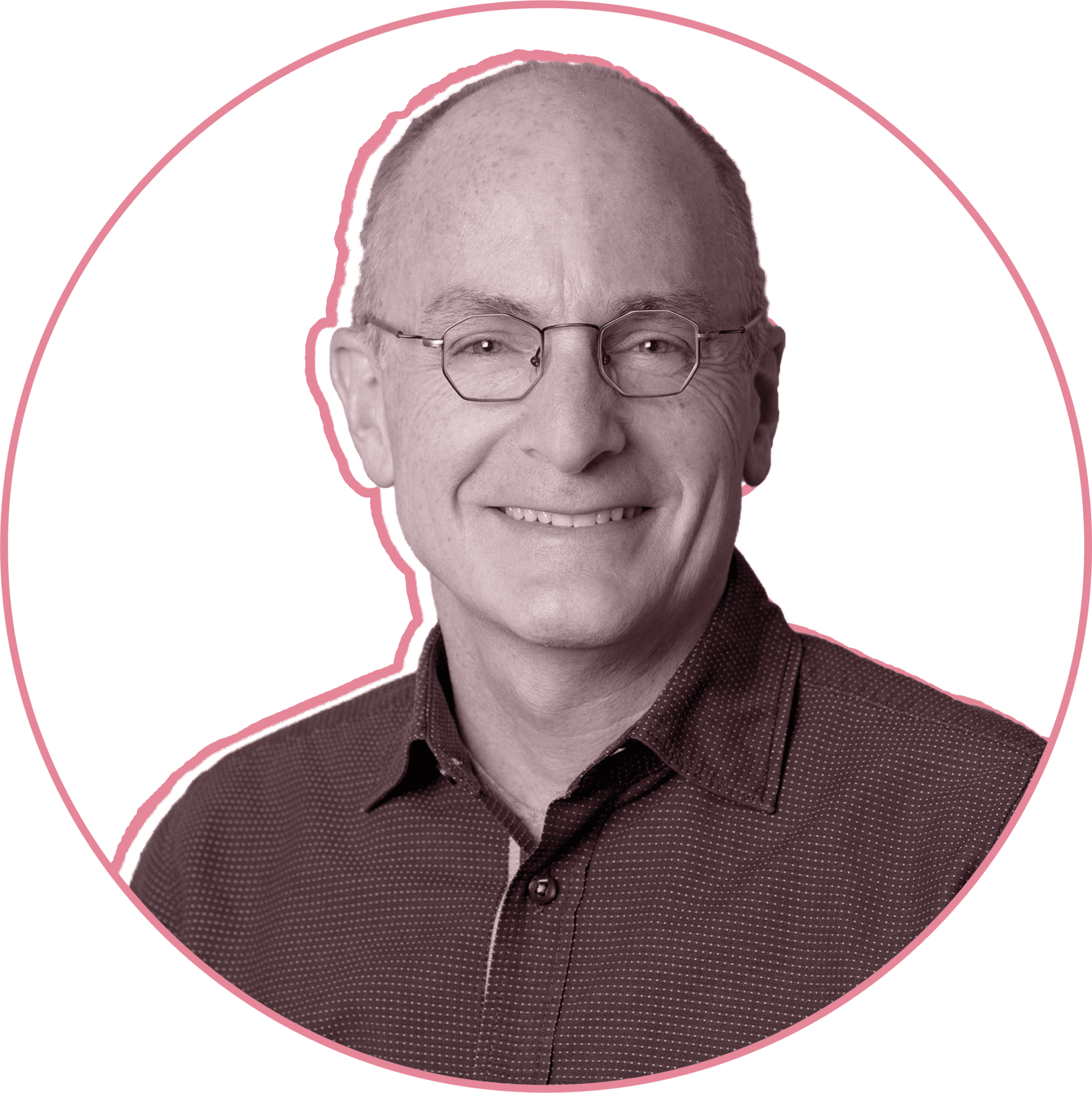 Jonathan Rhone
Founder: Colleen Legzdins
CEO: Jonathan Rhone
Year founded: 2010
Capital raised: $19.43 million
Number of employees: 0-74
In a nutshell: This Vancouver-based company provides pharmaceutical and chemical manufacturers a quick and cost-effective way of removing harmful solvents, antibiotics and other organics from industrial wastewater.
Differentiating factor: Axine offers customers a double incentive: leading green engineering and an innovative business model. Under multi-year service agreements, its turnkey wastewater treatments systems help companies save on operational costs while also improving safety and reducing environmental damage.
Recent developments: In January, it was recognized as a 2020 Global Cleantech 100 Company in the prestigious annual ranking of top cleantech companies in the world. Despite the COVID-19 lockdown, Axine was able to ship and install a wastewater treatment facility at a multinational pharmaceutical company in the United States.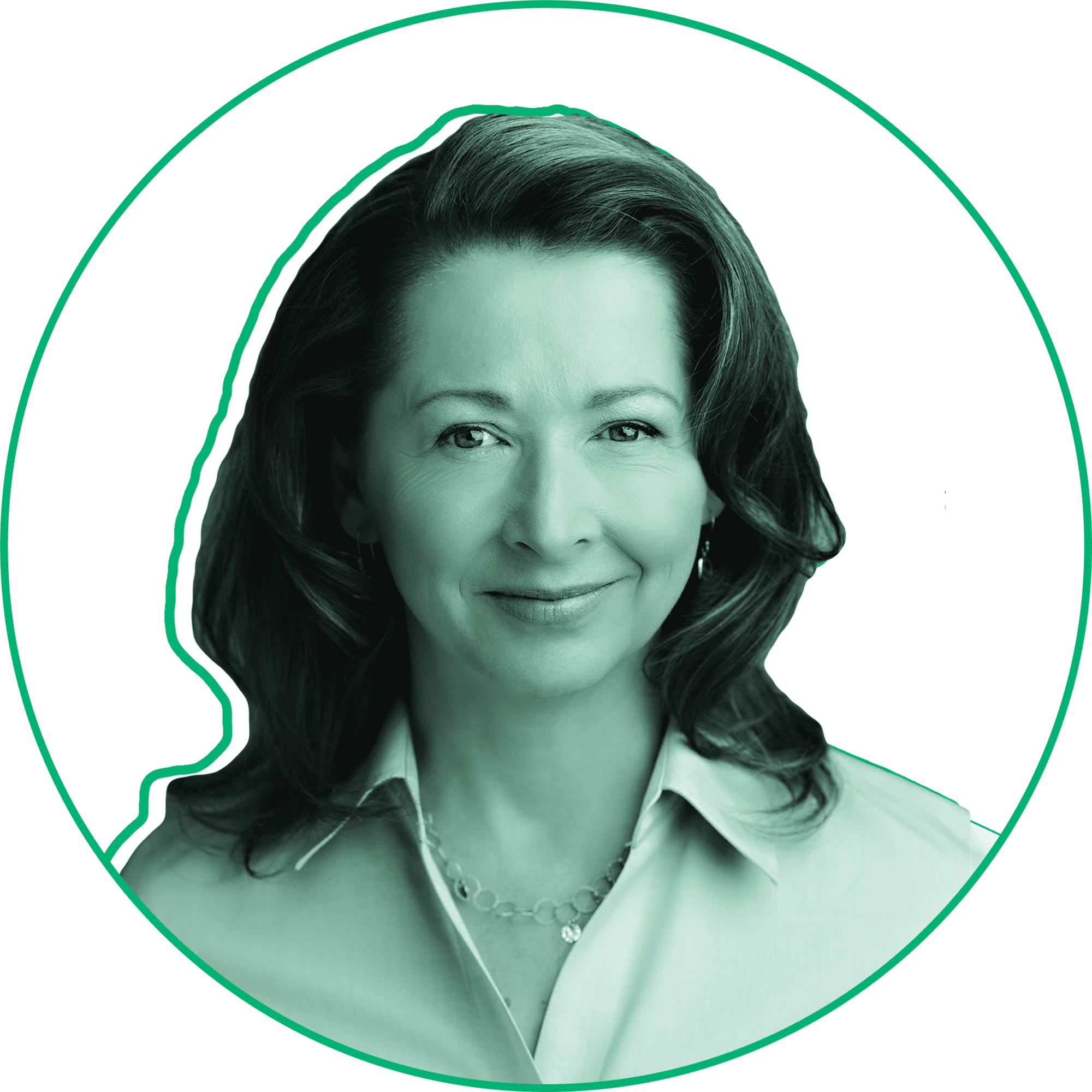 Carol Leaman
Founder: Carol Leaman and Christine Tutssel
CEO: Carol Leaman
Year founded: 2011
Capital raised: $22 million
Number of employees: 150-249
In a nutshell: Axonify offers fun, fast and personalized corporate training for frontline workers that gets measurable results.
Differentiating factor: In its customized online training sessions, Axonify uses cognitive principles, highly engaging game mechanics and an adaptive algorithm to help businesses equip their frontline workers with the knowledge and insights they need in the modern workplace.
Notable developments: Axonify recently signed partnerships with SAP, Kronos, Zebra, MSXi and other business solutions companies to expand their offerings globally. It's also currently working with two hospitals to create a training module for healthcare settings.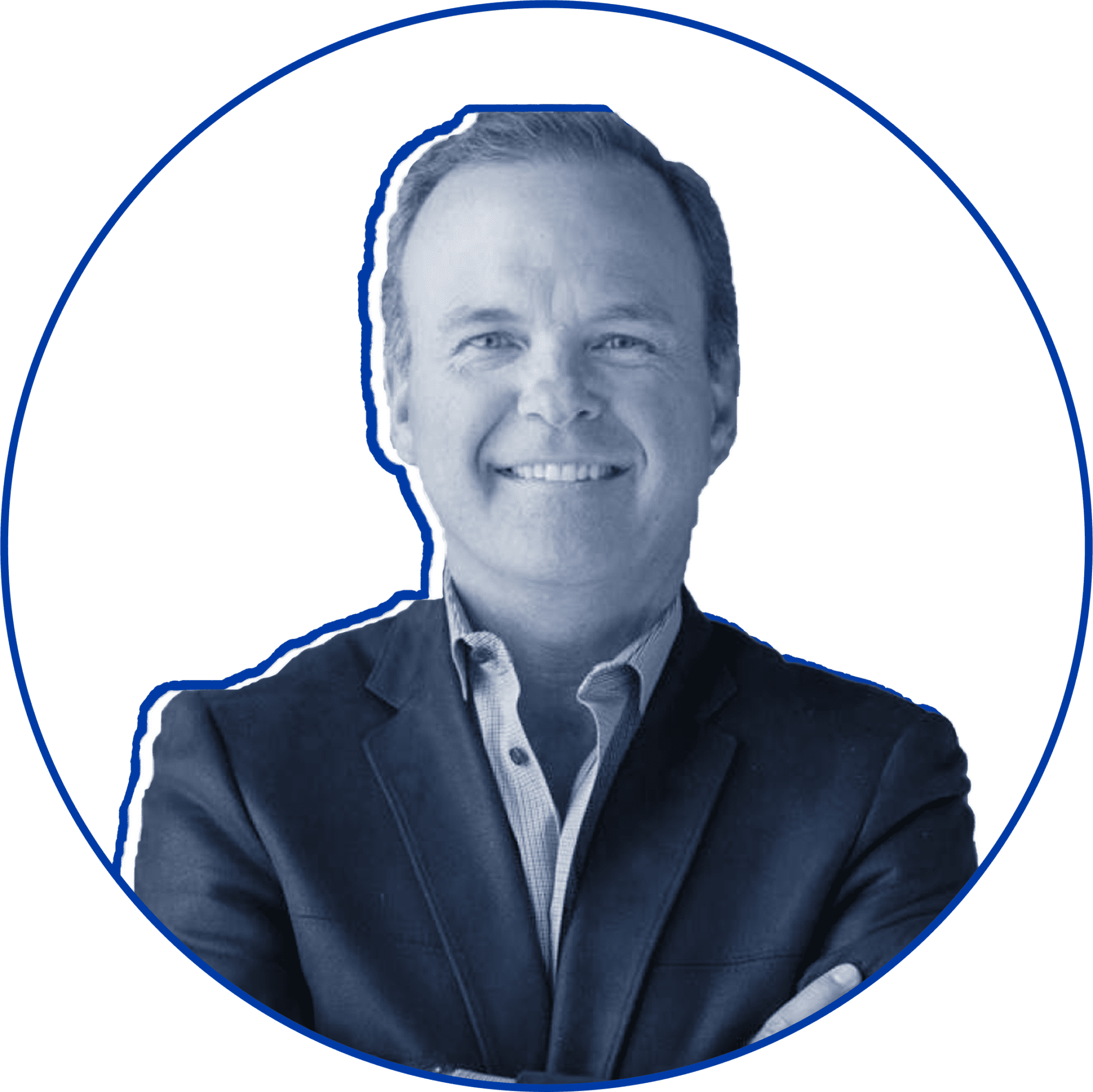 Rob Douglas
Founder and CEO: Rob Douglas
Year founded: 2010
Capital raised: $9.7 million
Number of employees: 0-74
In a nutshell: Using biometric authentication, BioConnect provides seamless security for companies, protecting data, buildings, employees or a transaction approval. "We want to bring trust to the enterprise, ensuring every access event, both physical and digital, provides identity assurance," says Rob Douglas.
Differentiating factor: BioConnect provides a high level of security across physical, IOT and digital applications that is unmatched in the market today, and has been adopted by many Fortune 500 companies.
Recent milestones: During the pandemic, BioConnect accelerated its rollout of touchless security that uses facial and vocal recognition. To help in the global deployment of BioConnect's Trust Platform, the Federal Development Corporation and Business Development Corporation have recently invested $5.9 million.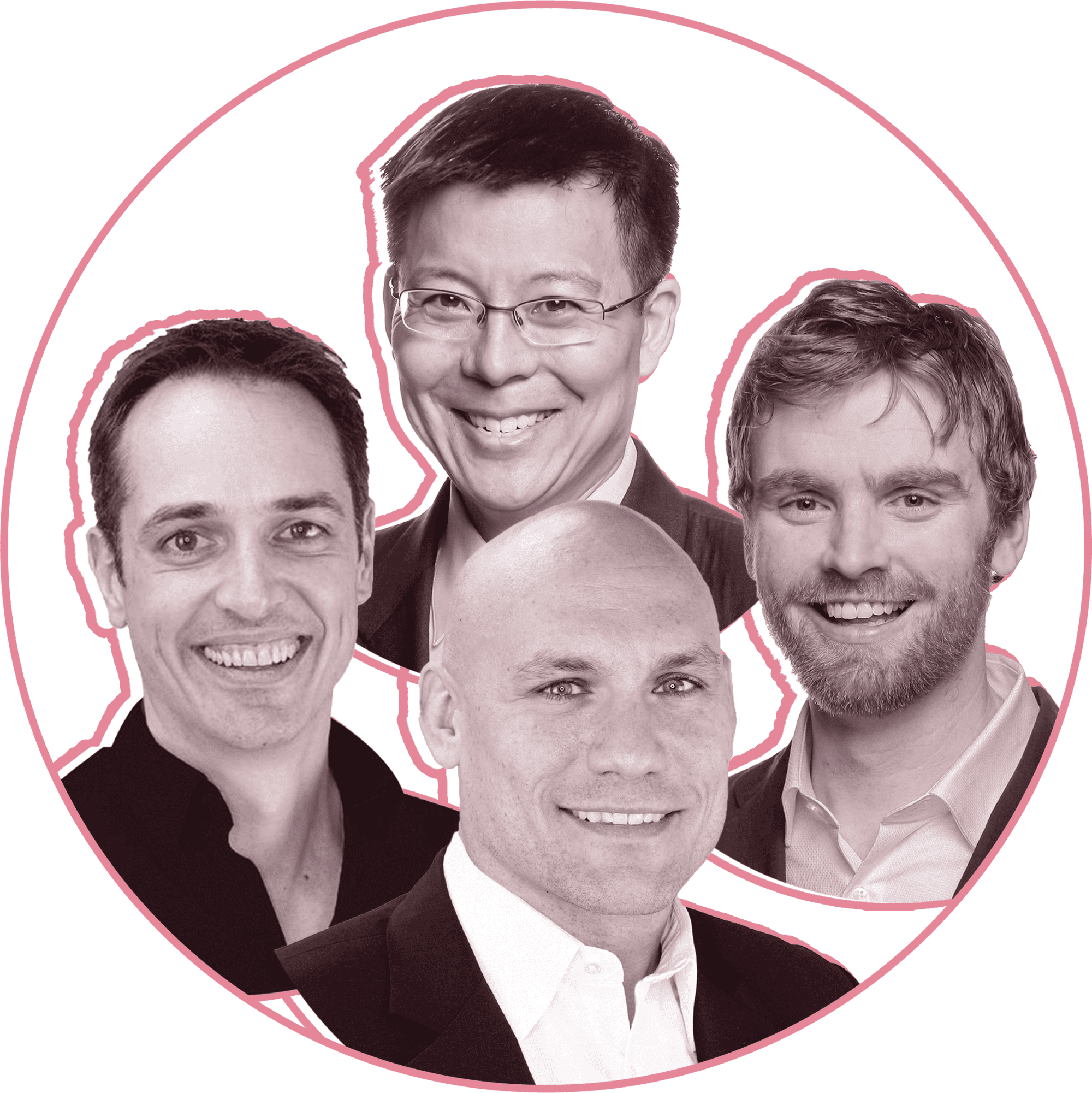 Albert Yoon, Brett Janssen, Benjamin Alarie and Anthony Niblett
Founders: Albert Yoon, Anthony Niblett, Benjamin Alarie and Brett Janssen
CEO: Benjamin Alarie
Year founded: 2015
Capital raised: $10 million (U.S.)
Number of employees: 0-74
In a nutshell: Blue J helps make legal services more transparent and accessible by using artificial intelligence to predict court outcomes in cases involving tax and employment law.
Differentiating factor: Blue J's software has a 90 percent accuracy rate and is four times faster than traditional legal research methods.
Greatest achievements: Shortlisted for Hugh Lawford Award from the Canadian Association of Law Libraries for excellence in Legal Publishing. Its software is currently used by the federal justice department to predict case outcomes and is being integrated into the tax law curriculum at the University of California Irvine.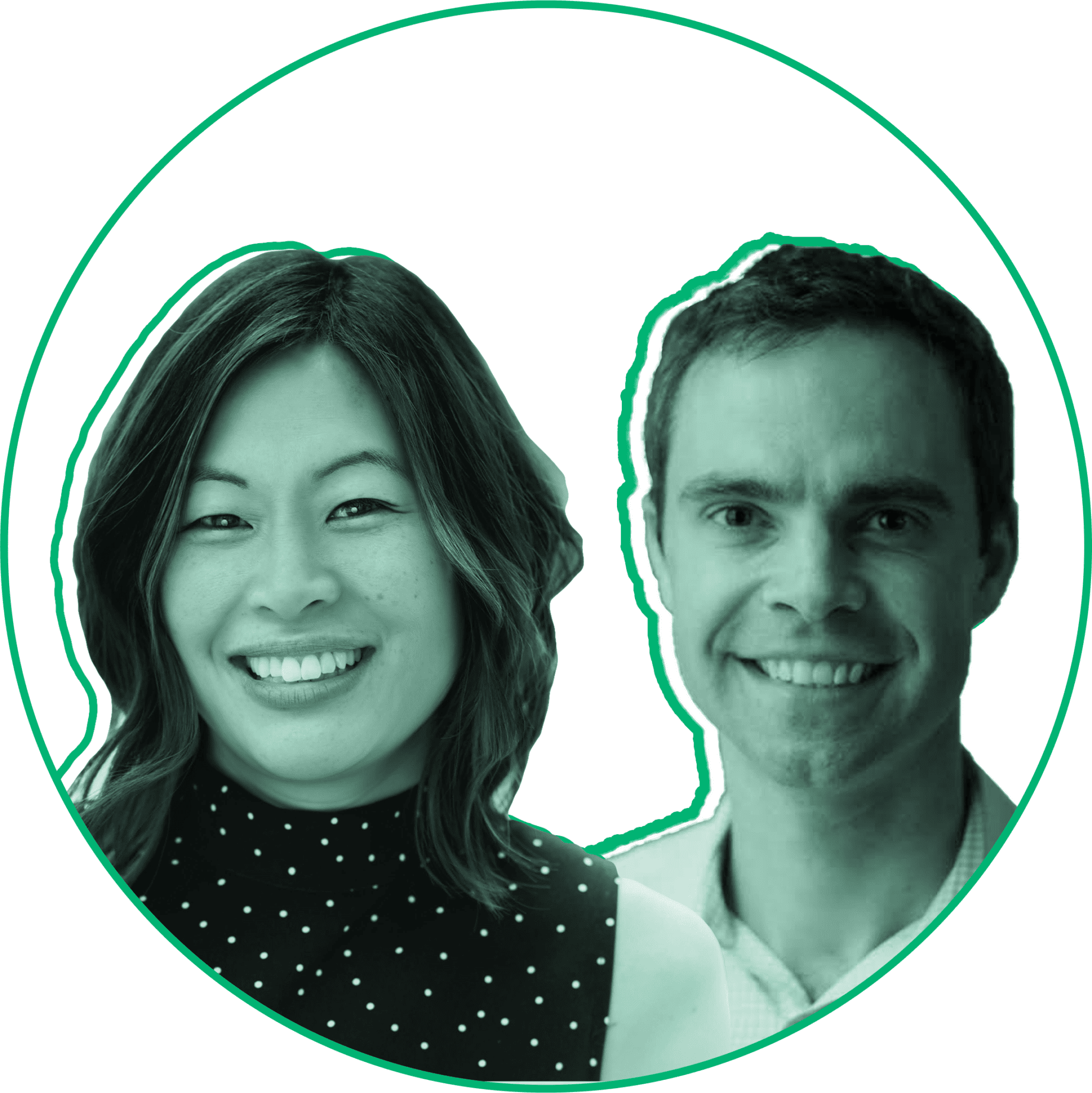 Eva Wong and Andrew Graham
Founders: Andrew Graham and Eva Wong
CEO: Andrew Graham
Year founded: 2014
Capital raised: $36.7 million
Number of employees: 0-74
In a nutshell: By providing credit information, product suggestions and digital tools to help users make informed decisions about money, Borrowell aims to put Canadians on a sound financial footing. "Particularly in these times, we know that personal finance is stressful for many people and we work hard to reduce that stress," says CEO Andrew Graham.
Differentiating factor: The company recently launched Boost, an in-app tool that helps users keep on top of payments by analyzing their cash flow and predicting if a shortfall will occur when a bill is due. If needed, it offers a $75 interest-free advance.
Latest milestone: Borrowell was the first Canadian company to offer free credit scores and has now provided them to more than one million consumers.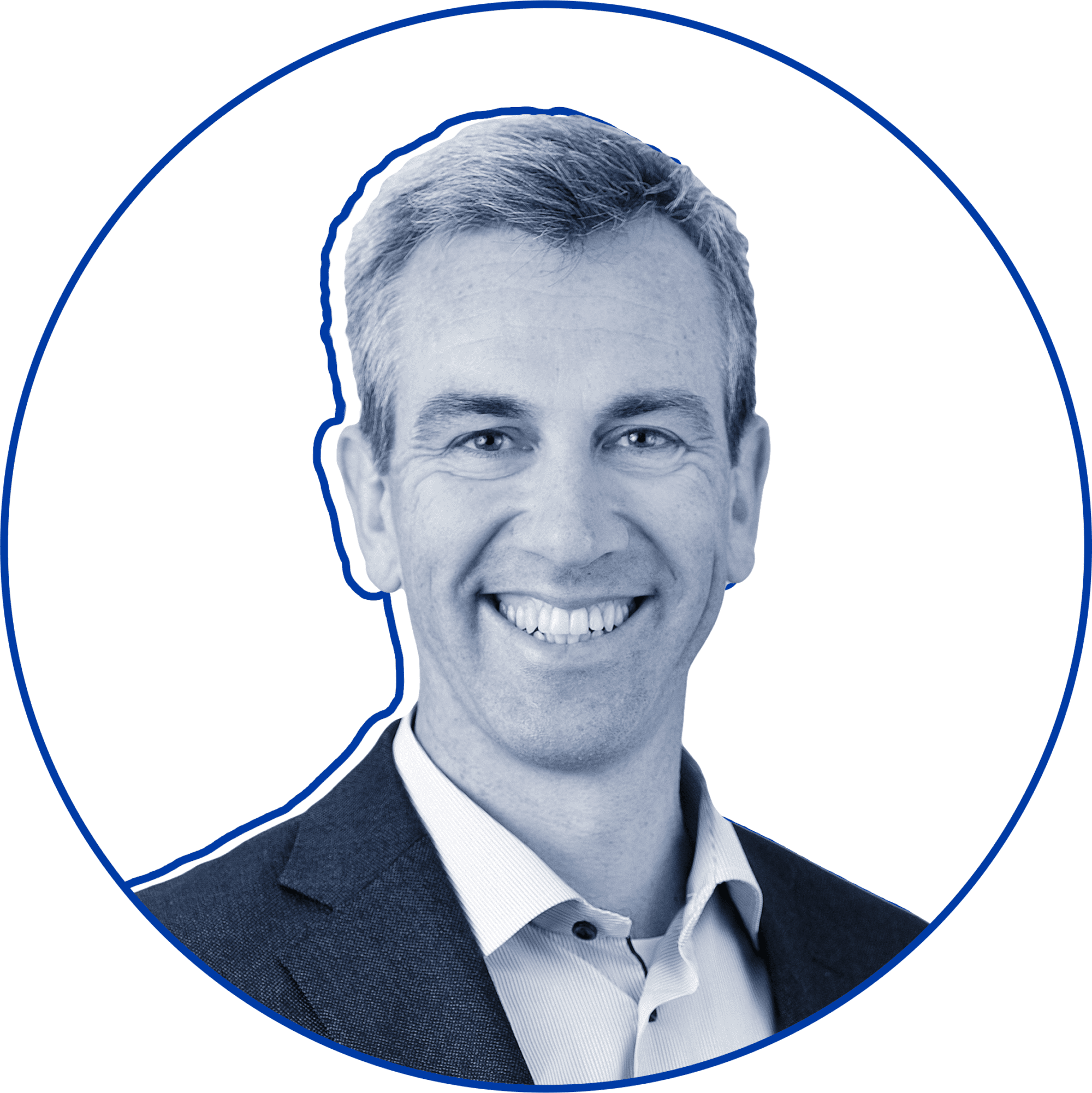 Robert Niven
Founder and CEO: Robert Niven
Year founded: 2007
Capital raised: Undisclosed
Number of employees: 0-74
In a nutshell: CarbonCure's technology introduces recycled carbon dioxide into fresh concrete mixtures, trapping the greenhouse gas in everything from highway surfaces to the walls of apartment buildings. So far, it has removed 73,000 tonnes of carbon emissions from the atmosphere, equivalent to the carbon absorbed by 95,000 acres of forest in a year.
Differentiating factor: By mineralizing carbon dioxide inside concrete, CarbonCure's technology actually increases the material's strength, making it an attractive option for builders. The amount of concrete produced with CarbonCure's system is doubling year on year.
Latest milestone: Was named the 2020 North American Cleantech Company of the Year by Cleantech Group.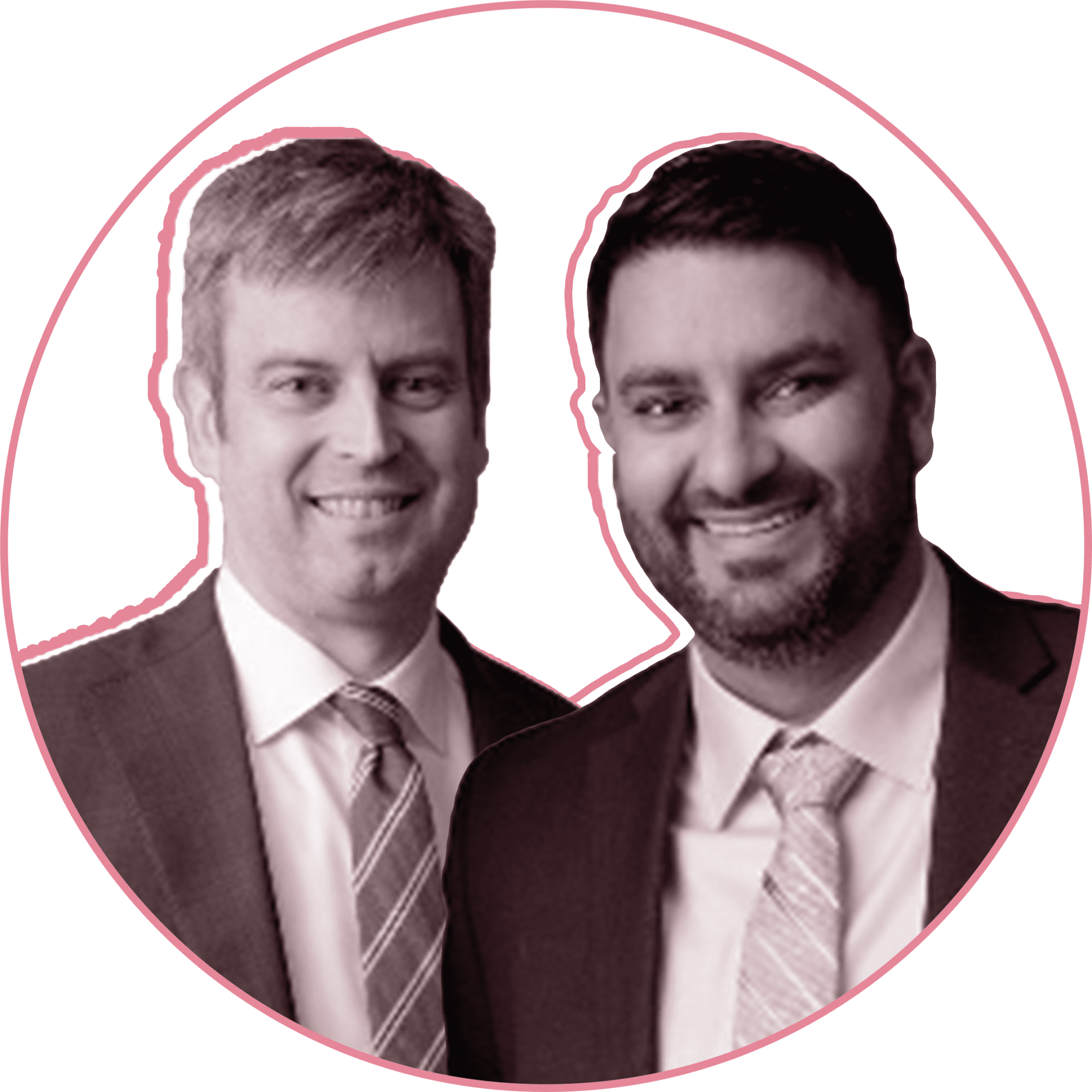 Brian Courtney and Aman Thind
Founders: Brian Courtney and Aman Thind
CEO: Brian Courtney
Year founded: 2007
Capital raised: $50 million (U.S.)
Number of employees: 75-149
In a nutshell: Conavi develops, manufactures and sells image guidance technologies that enable minimally invasive heart procedures. This imagery technology allows physicians to view plaque in coronary arteries, choose the right stents and techniques to treat blockages and confirm that a good result was achieved before completing the procedure.
Differentiating factor: Conavi's technologies provide improved visualization at a lower cost relative to competing systems.
Recent developments: Conavi recently received approval for its flagship product, the Novasight Hybrid system, in Japan. This is an important step for Conavi since its partner Japan Lifeline is the premier cardiology device distributor in the country.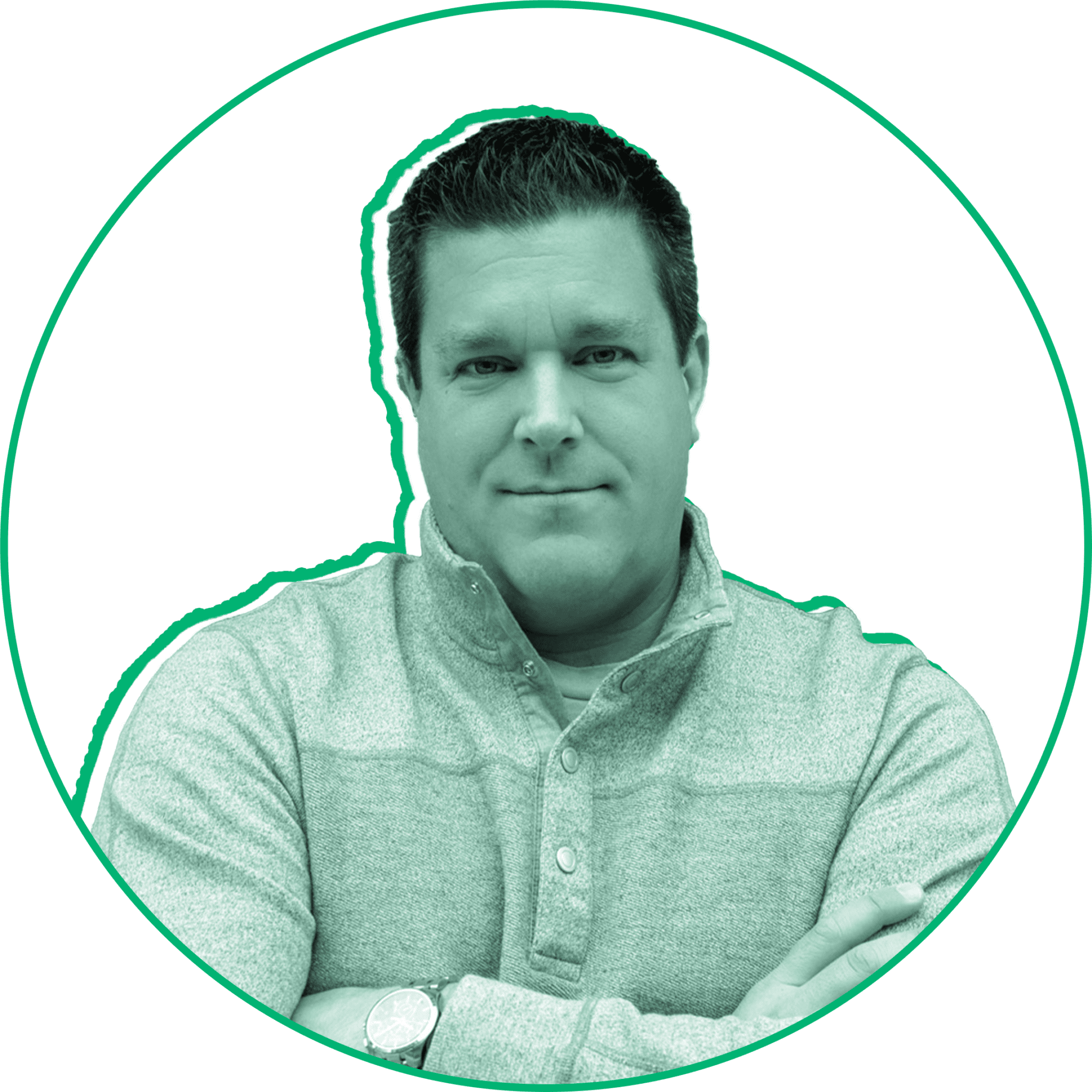 Marc Porcelli
Founder and CEO: Marc Porcelli
Year founded: 2015
Capital raised: Undisclosed
Number of employees: 0-74
In a nutshell: Curate helps advertisers navigate the complex world of mobile marketing, offering a fully automated platform that helps companies find and engage with consumers.
Differentiating factor: Its proprietary technology uses machine learning and hyper-granular insights based on location and customer personas to help brands reach the right audience.
Latest win: Curate was a digital and creative partner of Havas NY, a leading advertising agency, on its "What's Your Wild Rabbit?" campaign for Hennessy whiskey, which won a Drum Marketing Award.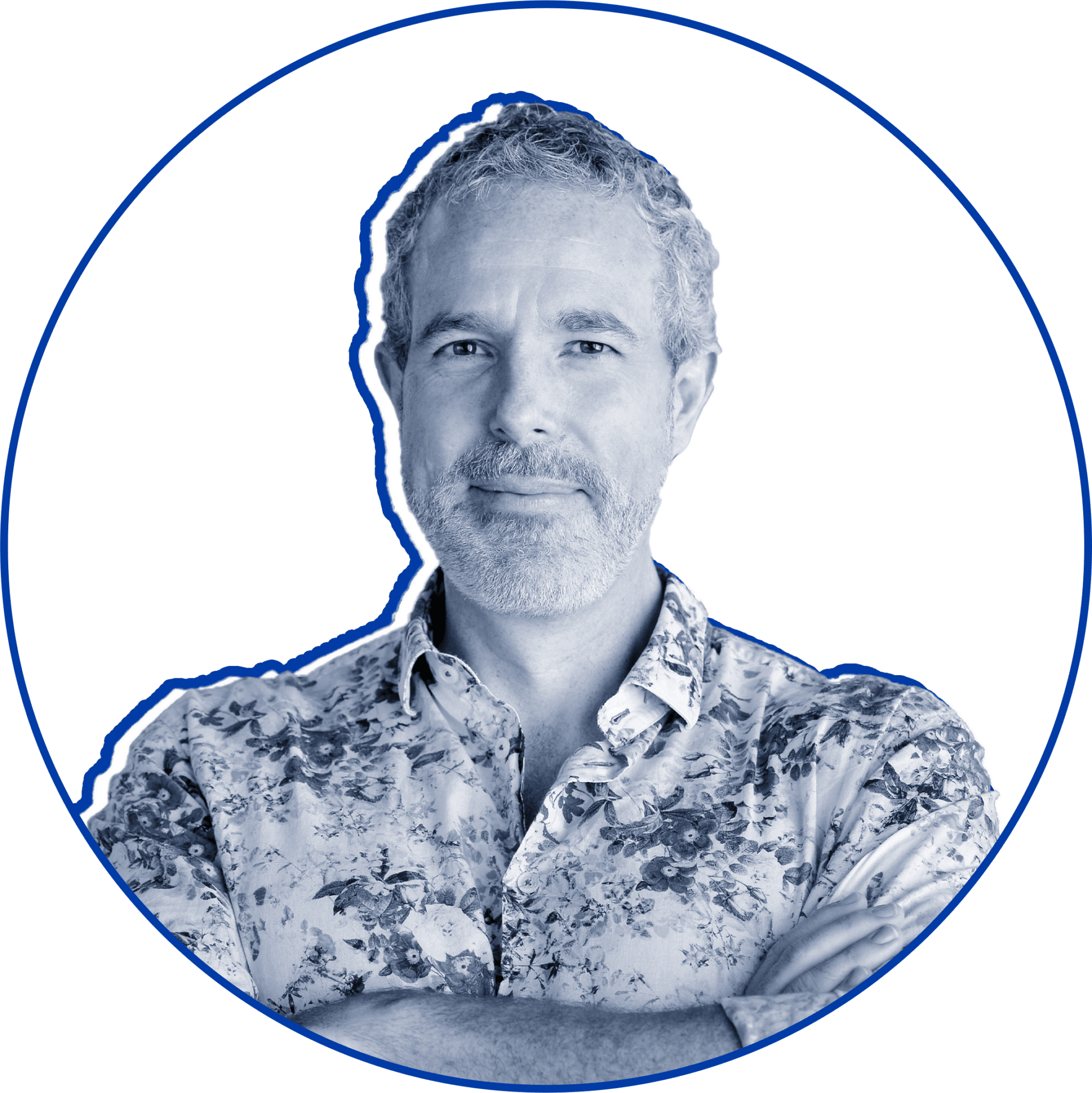 Brendan Frey
Founders: Andrew Delong, Brendan Frey and Hui Yuan Xiong
CEO: Brendan Frey
Year founded: 2015
Capital raised: $58 million
Number of employees: 0-74
In a nutshell: Deep Genomics has built an artificial intelligence platform that accelerates drug development for rare genetic disorders.
Differentiating factor: For 25 years, Brendan Frey has been a pioneer in artificial intelligence. And since founding Deep Genomics in 2015, Frey and his team of researchers have been harnessing the power and speed of AI and deep learning to identify novel therapeutic targets and design therapies far faster and more effectively than conventional drug discovery approaches. The company, which raised $40 million in Series B funding earlier this year, has become a global leader in the application of AI and genomics in precision medicine.
Latest milestones: Deep Genomics recently won the Life Sciences of Ontario Company of the Year Award. And over the past year, its staff has grown from 35 employees to nearly 50.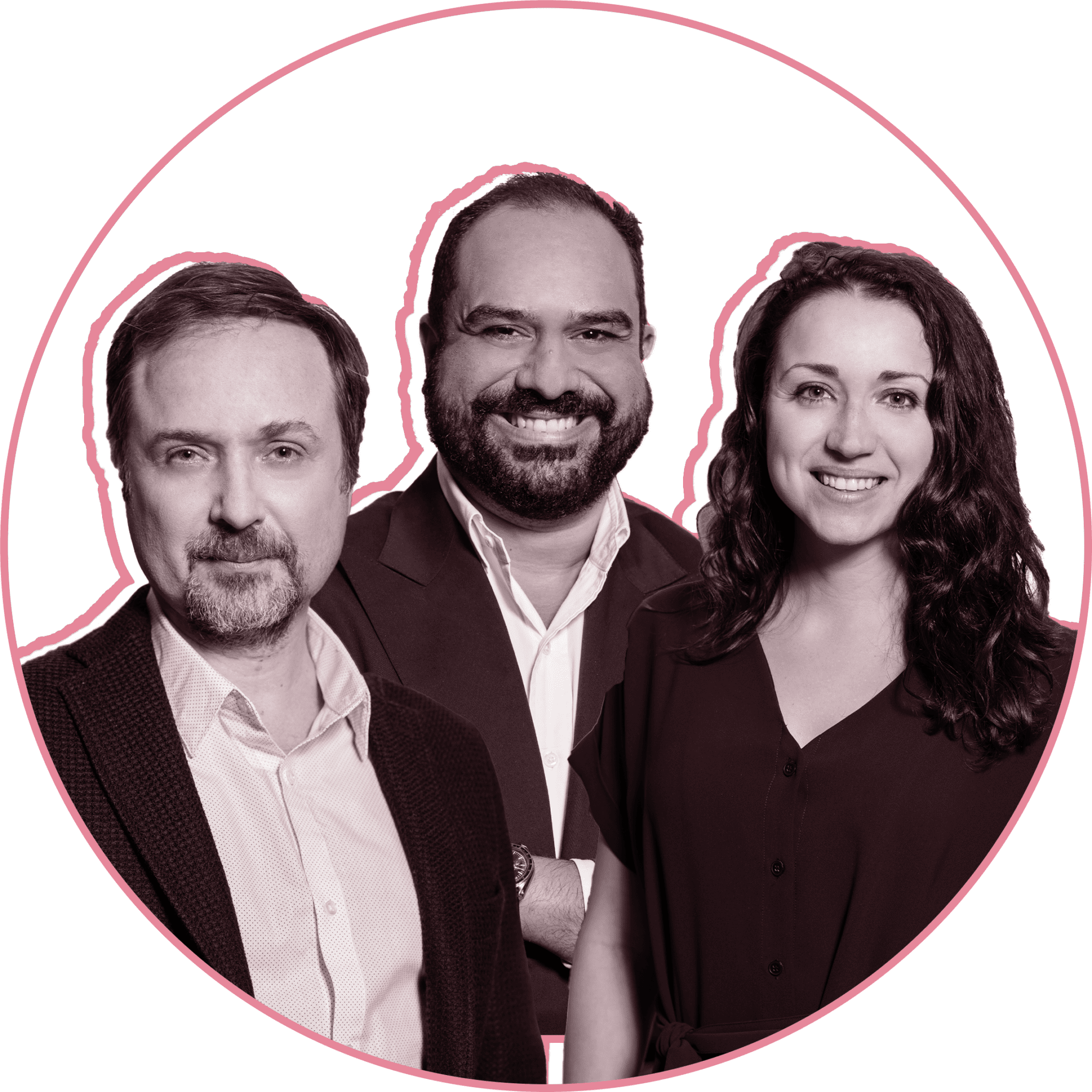 Alexis Smirnov, Cherif Habib and Anna Chif
Founders: Alexis Smirnov, Anna Chif and Cherif Habib
CEO: Cherif Habib
Year founded: 2016
Capital raised: $49.5 million
Number of employees: 250+
In a nutshell: Dialogue helps companies improve the health and wellbeing of their workers with a telemedicine platform that is provided as part of an employee benefits package.
Differentiating factor: Dialogue is the only telemedicine provider focused exclusively on the business-to-business market. It has tripled its number of employees, to more than 600, since the COVID-19 pandemic began.
Greatest achievement: At the start of the pandemic, demand for Dialogue's technology soared, as companies sought new ways to support their employees' health. "We never thought this level of scale-up would be possible," says Anna Chif, chief strategy and product officer. "Dialogue has seen truly exponential growth, scaling 10 times in four weeks. We had to add hundreds of new team members, which more than tripled the size of the team."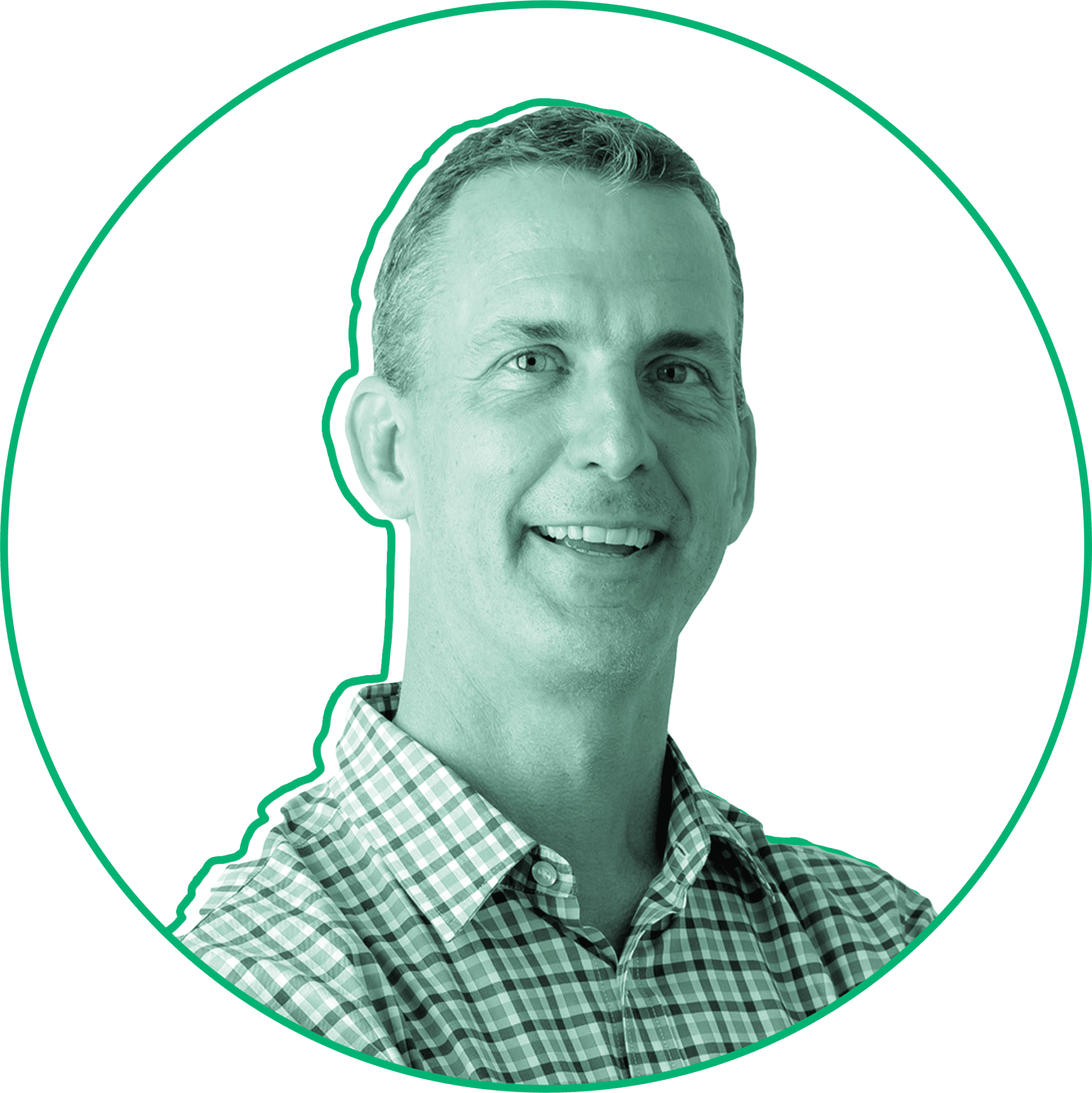 Stuart Lombard
Founders: John Metselaar, Mark Malchiondo and Stuart Lombard
CEO: Stuart Lombard
Year founded: 2007
Capital raised: $155 million (U.S.)
Number of employees: 250+
In a nutshell: Ecobee's aim is for homes to take care of their occupants, not the other way around. The company creates connected systems, such as intelligent thermostats, cameras, sensors and home monitoring platforms that provide comfort, security and energy efficiency.
Differentiating factor: The company created the world's first smart thermostat in 2007 and has continued to be one of the leaders in this fast-growing market. Last year, ecobee introduced eco+, a free software upgrade that delivers new intelligent features that enable its devices to better adapt to household routines and make users' homes even more energy efficient.
Greatest achievement: Ecobee has saved its North America customers more than 10.4 TWh of energy, the equivalent of taking 1.5-million cars off the road for a year.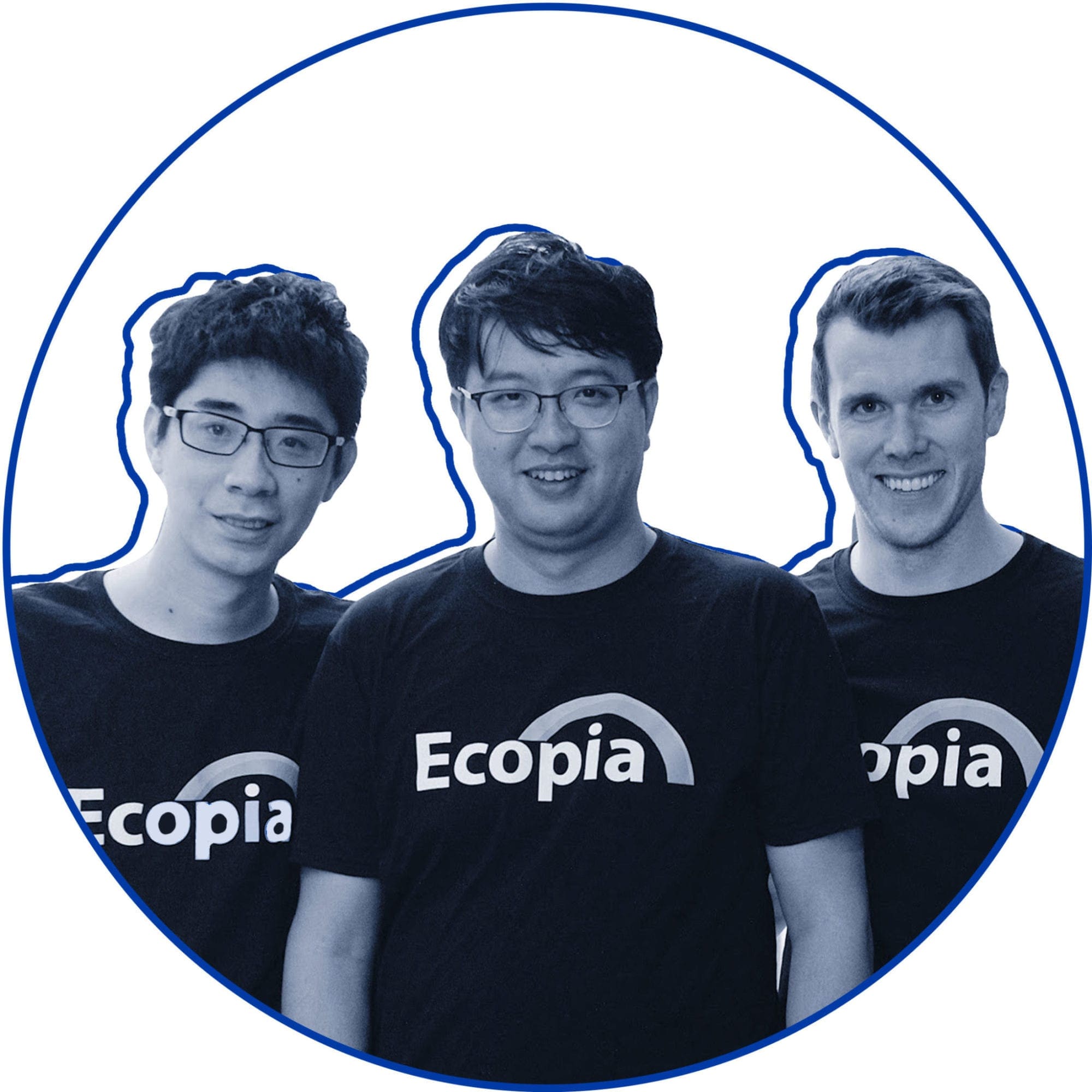 Shuo Tan, Yuanming Shu and Jon Lipinski
Founders: Jon Lipinski, Yuanming Shu and Shuo Tan
CEO: Yuanming Shu
Year founded: 2013
Capital raised: Bootstrapped — Ecopia.AI has grown its business with little or no outside investment.
Number of employees: 0-74
In a nutshell: Ecopia.AI uses next-generation artificial intelligence and machine learning along with satellite or aerial imagery to create high-definition vector maps. These maps are able to identify building footprints, roads, sidewalks, green space, waterways and even physical coordinates, such as the address of a building.
Differentiating factor: These maps help businesses, governments, NGOs, as well as telecommunication and insurance companies make better data-driven decisions much faster and at a fraction of the cost of traditional methods of land surveying.
Up next: In partnership with Sustainable Development Canada, Ecopia.AI will be creating the first comprehensive digital map of Sub-Saharan Africa. The company will soon be announcing project partners and the availability of the Sub-Saharan Africa map data.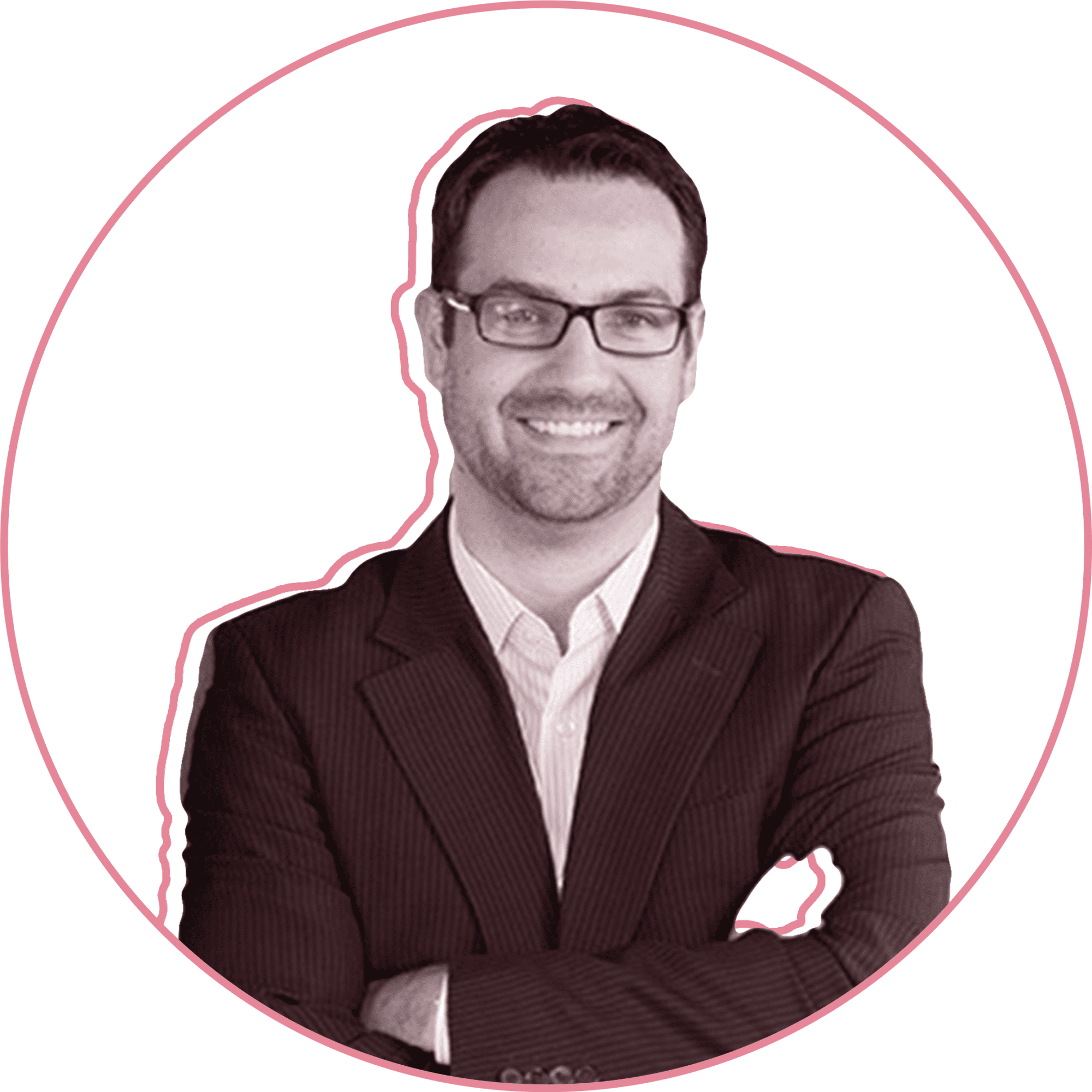 James Novak
Founders: Corbin Church, Daryl Sedgman, Marc Castel and Stephane Castel
CEO: James Novak
Year founded: 2008
Capital raised: $57.5 million
Number of employees: 150-249
In a nutshell: Fiix helps industrial firms reduce downtime and increase productivity with software that helps them track equipment servicing needs and plan maintenance efficiently.
Differentiating factors: Its software uses artificial intelligence and data science to provide insights that help users go beyond regular planning and modernize their maintenance processes. Fiix also meets B Corp standards for social and environmental performance, is a certified Great Place to Work and offsets all its carbon emissions.
Recent milestone: Doubling its customer base in the past three years to reach 3,000 clients in 90 countries and become the fastest-growing software company of its kind. "Fiix has always been committed to building a business that puts purpose and positive impact as key measures of success alongside growth," says James Nowak. "We are growing because of our commitment to our people, our customers and our community, not in spite of it, and that makes Fiix an exceptional company to lead."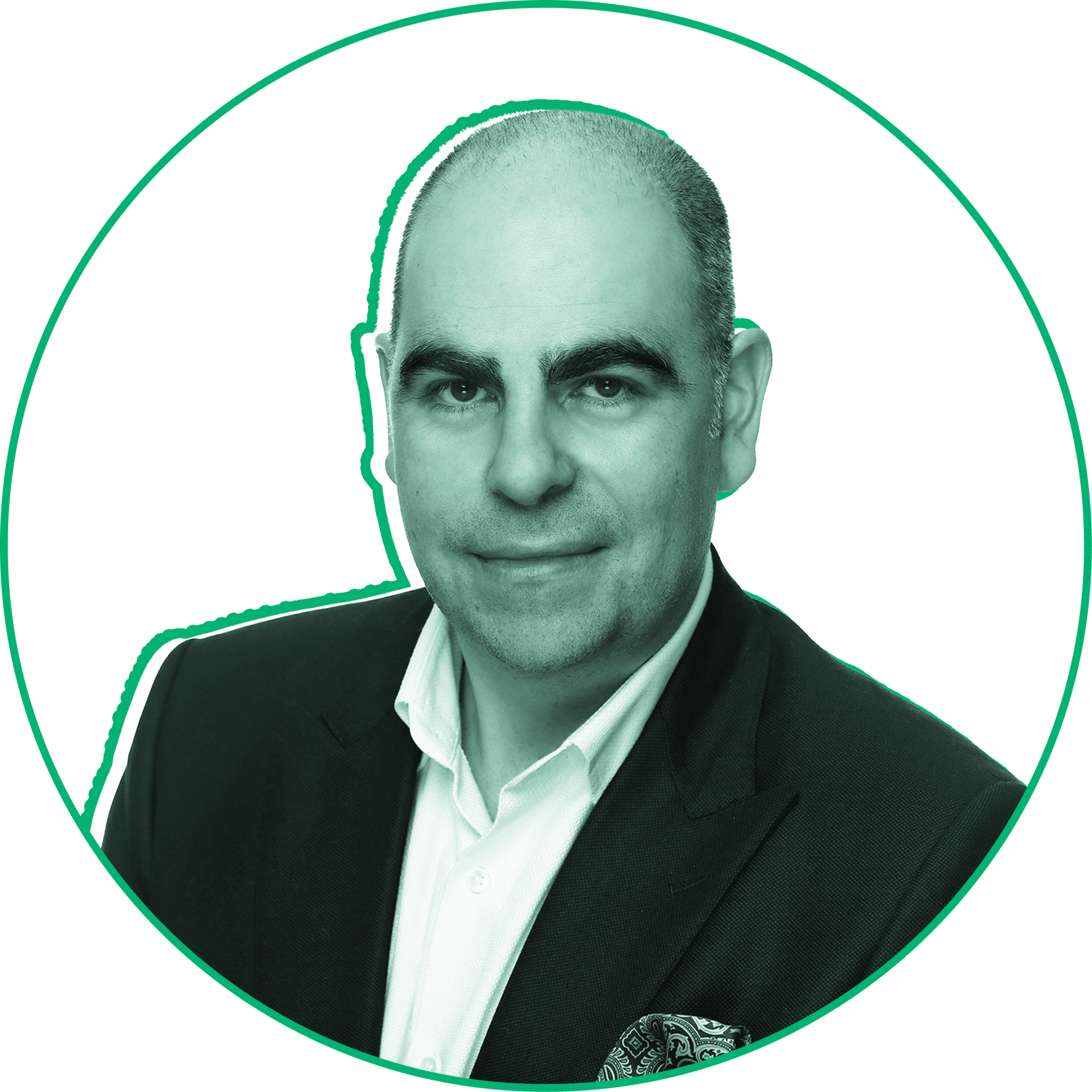 Peter Kalen
Founder and CEO: Peter Kalen
Capital raised: $500 million
Number of employees: 75-149
Year founded: 2013
In a nutshell: Through its tech-enabled solution, Flexiti offers financing options on private-label credit cards at 5,000 locations and ecommerce sites across Canada, including Wayfair, Birks and Peoples Jewellers. Within minutes, customers can receive credit approval on any device, in-store or online, to purchase big-ticket items with no-interest payments. As more sales move online, these kinds of flexible financing solutions are becoming essential for retailers.
Differentiating factor: Flexiti's technology platform is easily integrated into retailers' existing e-commerce platforms, allowing retailers to offer the same financing solutions digitally and in stores — a first in Canada.
Latest milestones: Flexiti has become Canada's fastest-growing point-of-sale lender. Recent partnerships include Wayfair, Mobilia, and SonXPlus.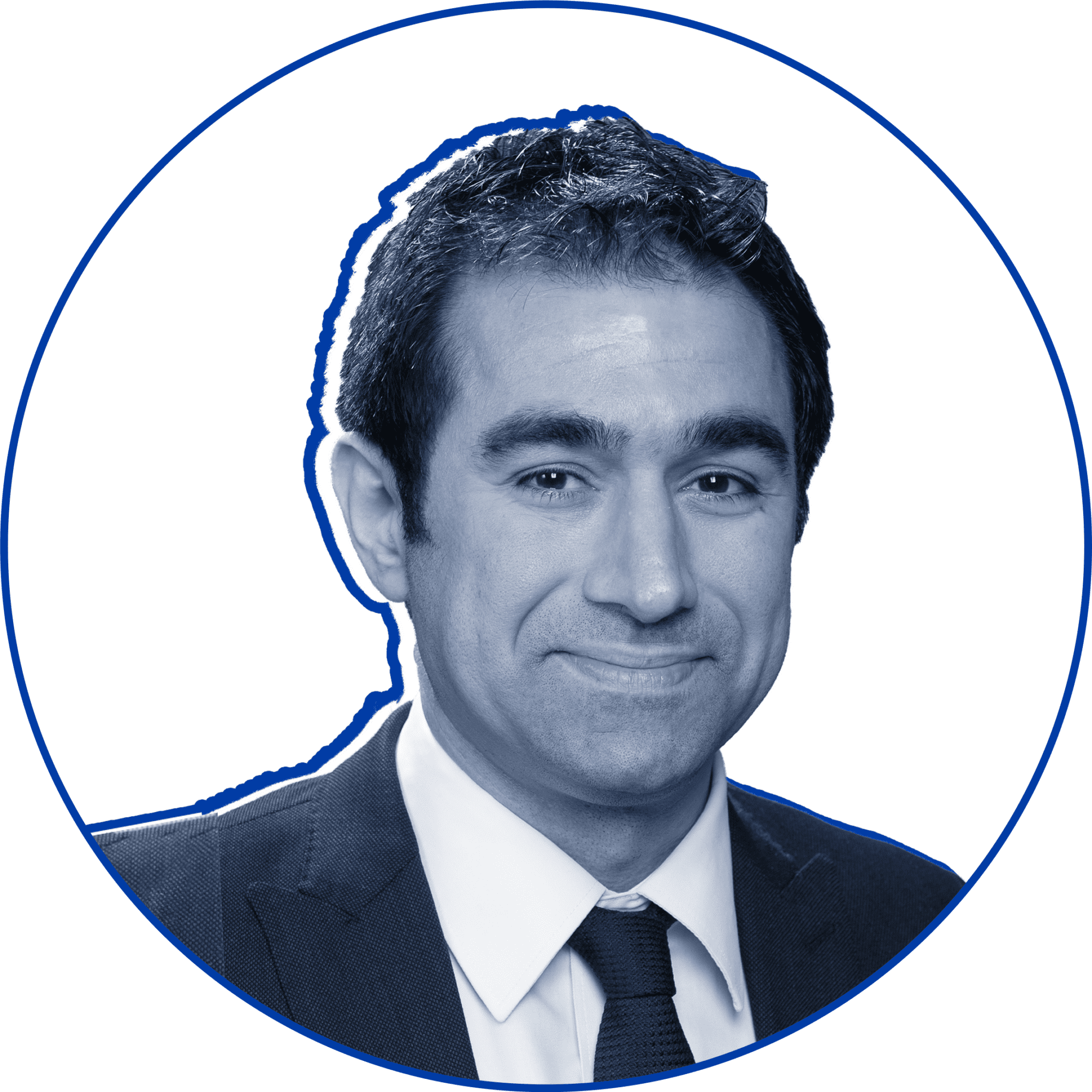 Hossein Rahnama
Founder and CEO: Hossein Rahnama
Year founded: 2011
Capital raised: $50 million (U.S.)
Number of employees: 74-149
In a nutshell: Flybits helps banks personalize their online customer communications. Its technology easily embeds in their websites and mobile apps and integrates insights from multiple sources of data. The company also provides content creation and targeting tools that enable marketing teams to deliver special offers tailored to each user's circumstances.
Differentiating factor: Flybits' technology takes into account everything from a customer's purchasing habits to their location and even the weather to provide promotional messages when they will be most relevant. "Humans are designed to make decisions using a multitude of inputs and sources of information, context is what leads two people who are encountering the same situation to come away with different personal experiences," says Hossein Rahnma, CEO.
Latest milestones: Over the past year, Flybits experienced a nearly 70-percent increase in growth and made Deloitte's Fast 50 list of rapidly scaling Canadian tech companies.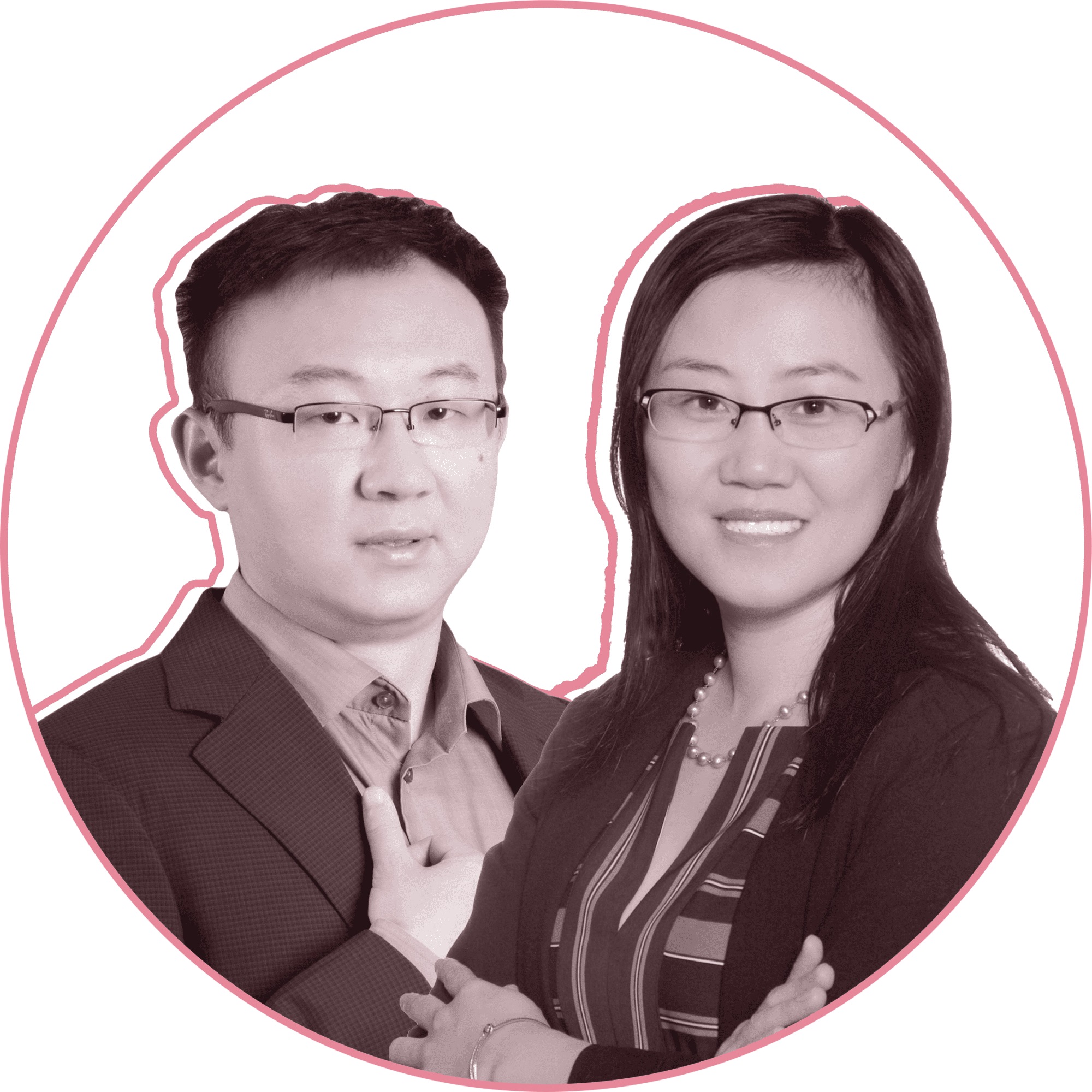 Dr. Yang Shao and Dr. Xue Wu
Founder: Dr. Yang Shao
CEOs: Dr. Yang Shao (Geneseeq China) and Dr. Xue Wu (Geneseeq Canada)
Year founded: 2008
Capital raised: $257 million
Number of employees: 250 +
In a nutshell: Geneseeq uses next-generation genetic sequencing to provide a personalized approach to cancer treatment.
Differentiating factor: A global leader in the application of next-generation genetic sequencing, Geneseeq is able to test hundreds of genes at once to quickly match cancer patients to the right therapy. It can build a mutation profile for 500 genes in five business days, rather than the traditional approach of testing one gene at a time, which can take weeks or months.
Up next: The company is developing technologies to help detect cancer earlier and to monitor its development. As well, Geneseeq Toronto is planning a genomic testing centre in Toronto, which will foster collaborations with pharmaceutical and biotech companies, cancer hospitals and research institutes.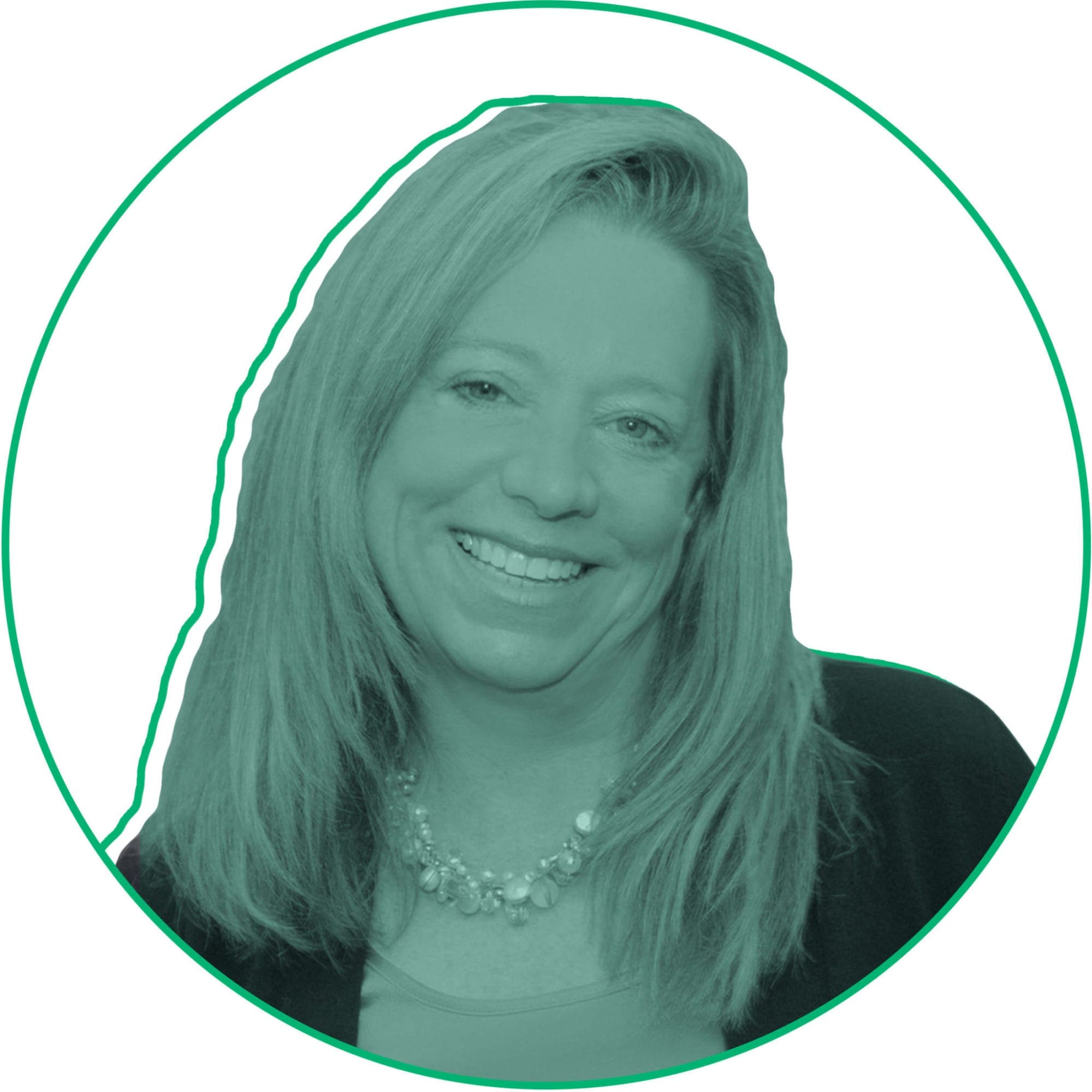 Jodie Morgan
CEO: Jodie Morgan
Year founded: 2010
Capital raised: Undisclosed
Number of employees: 0-74
In a nutshell: GreenManta is using second-generation chemical recycling to redesign hard-to-recycle plastics into synthetic waxes, polymer additives and other chemicals that can be used in a broad array of industrial applications.
Differentiating factor: GreenMantra's highly efficient process has minimal energy requirements and the waste plastic that is used in the process is often derived from single-use plastic packaging. Each year, the company diverts tens of thousands of pounds of plastic waste from the world's waterways and landfills.
Latest milestones: GreenMantra was named as an honoree in Fast Company's Most Innovative Companies in 2020. GreenMantra was also one of three companies to win the Plastics Innovation Challenges sponsored by Environment and Climate Change Canada.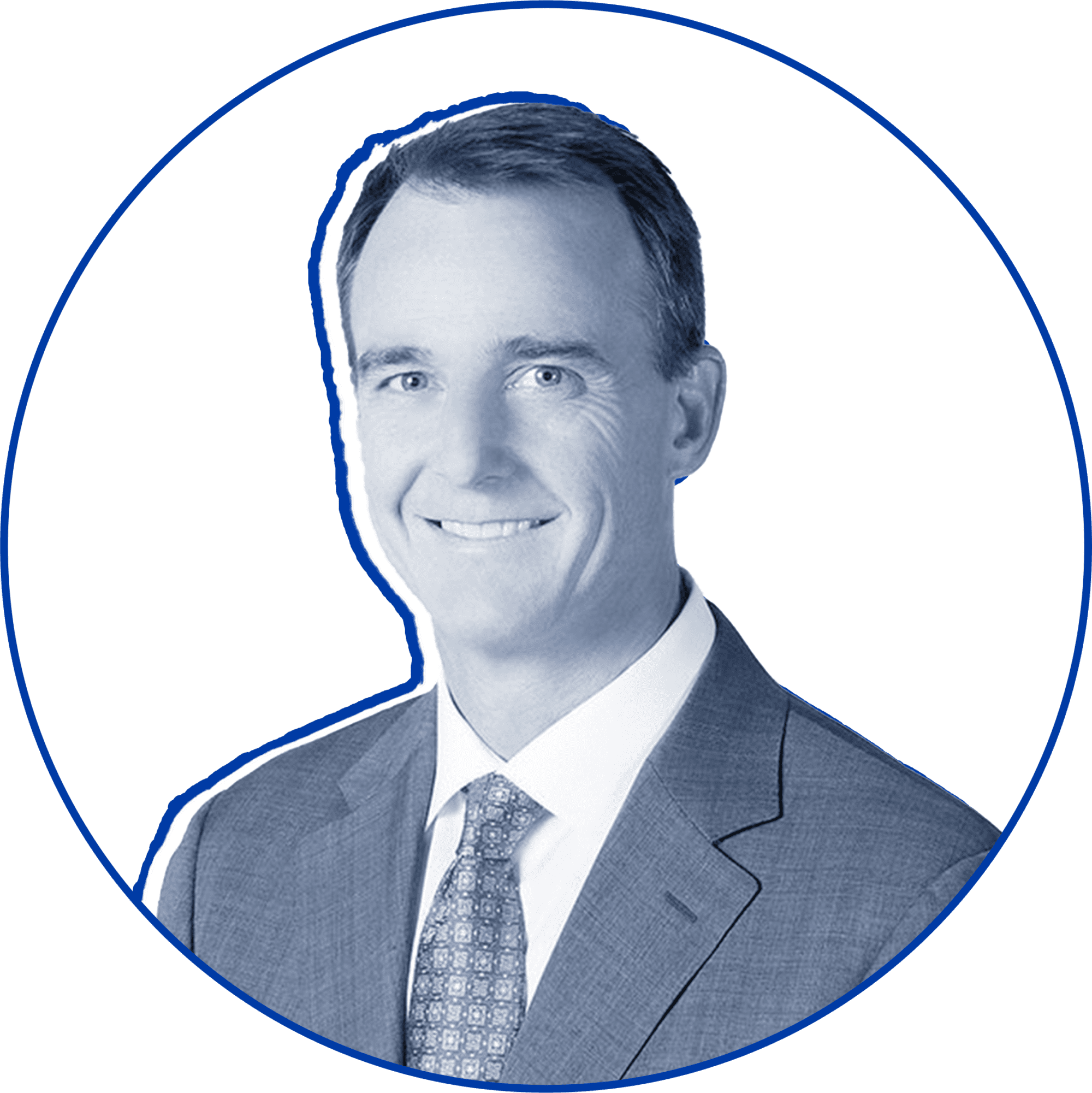 David Lickrish
Founder and CEO: David Lickrish
Year founded: 2008
Capital raised: $345.15 million
Number of employees: 0-74
In a nutshell: Highland Therapeutics is a pharmaceutical company that improves the effectiveness of existing medications using a proprietary drug delivery technology. Most notably, the company developed a delayed and extended release medication for ADHD that helps control symptoms upon awakening and throughout the day with one daily dose.
Differentiating factor: Many parents of children with ADHD would have to wake up before 6 a.m. to administer their kids' medication in time for it to take effect before school. Highland's new formulation is designed to be administered in the evening, making it easier for kids and families to cope.
Latest milestones: JORNAY PM received FDA approval and is now available by prescription in the United States.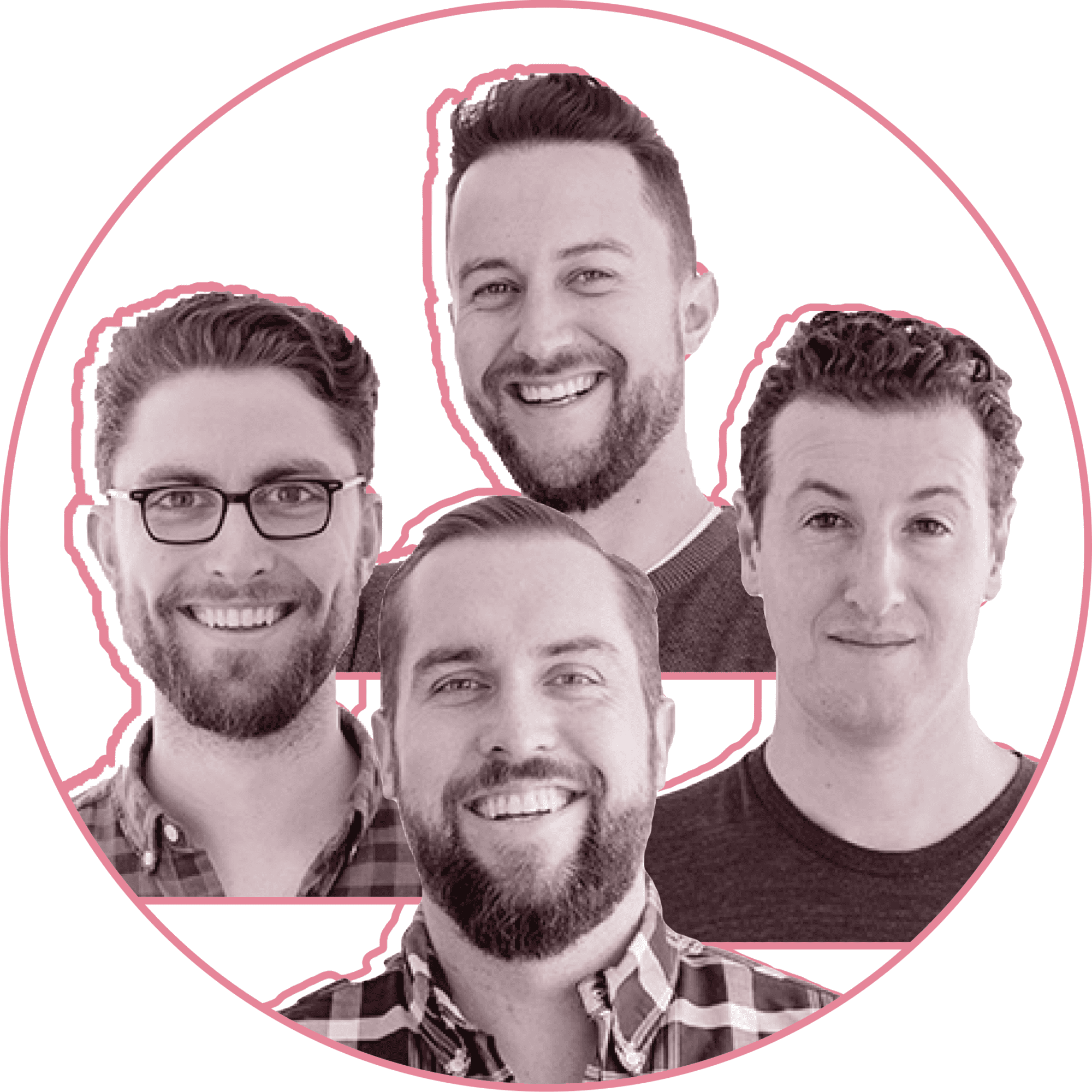 Simon Bourgeois, Matt Loszak, Drew Millington and Kevin Kliman
Founders: Kevin Kliman, Drew Millington, Matt Loszak and Simon Bourgeois
Co-CEOs: Kevin Kliman and Simon Bourgeois
Year founded: 2016
Capital raised: $15 million
Number of employees: 0-74
In a nutshell: Humi offers a software platform that allows Canadian companies to easily manage human resources, payroll and benefits. Focused on small and medium-sized businesses, Humi handles such tasks as payroll, recruitment, employee onboarding, vacation tracking and benefits management in a single cloud-based platform.
Differentiating factor: Unlike its competitors, which create all-purpose systems for use in multiple countries, Humi is hyper-focused on Canada and its platform reflects the nuances of our employment market. It is used by more than 4,000 Canadian companies.
Latest milestone: In June, Humi closed a $15-million Series A financing led by Tribe Capital, an early investor in Slack.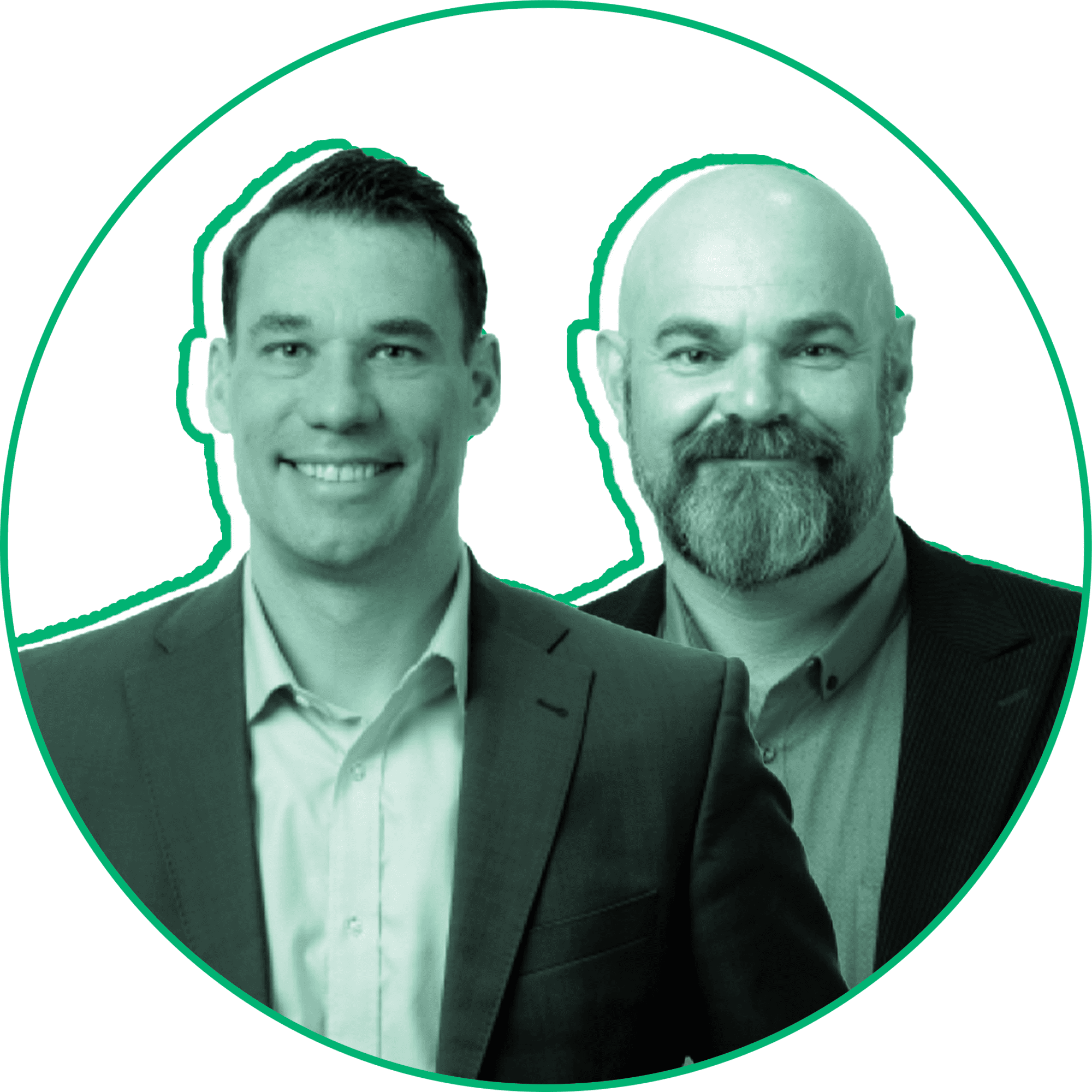 Curtis VanWalleghem and Cameron Lewis
Founders: Cameron Lewis and Curtis VanWalleghem
CEO: Curtis VanWalleghem
Year founded: 2010
Capital raised: $91 million
Number of employees: 0-74
In a nutshell: Hydrostor has developed a method that solves a long-standing problem in cleantech: storing renewable energy from solar and wind cheaply and efficiently. During off-peak times, it uses excess electricity to pump compressed air into vast pressurized caverns. When the demand for electricity increases, the pressurized air is released, driving a turbine that generates electricity with zero carbon emissions. Its large-scale A-CAES (advanced compressed air energy storage) facilities can store days-worth of energy in a cost-effective manner.
Differentiating factor: With the can-do spirit of last-century's industrial pioneers, Hydrostor's long-term energy-storage solution has the potential to transform the energy sector.
Up next: After raising $49 million in growth financing, Hydrostor is developing utility-scale projects across North America and other markets.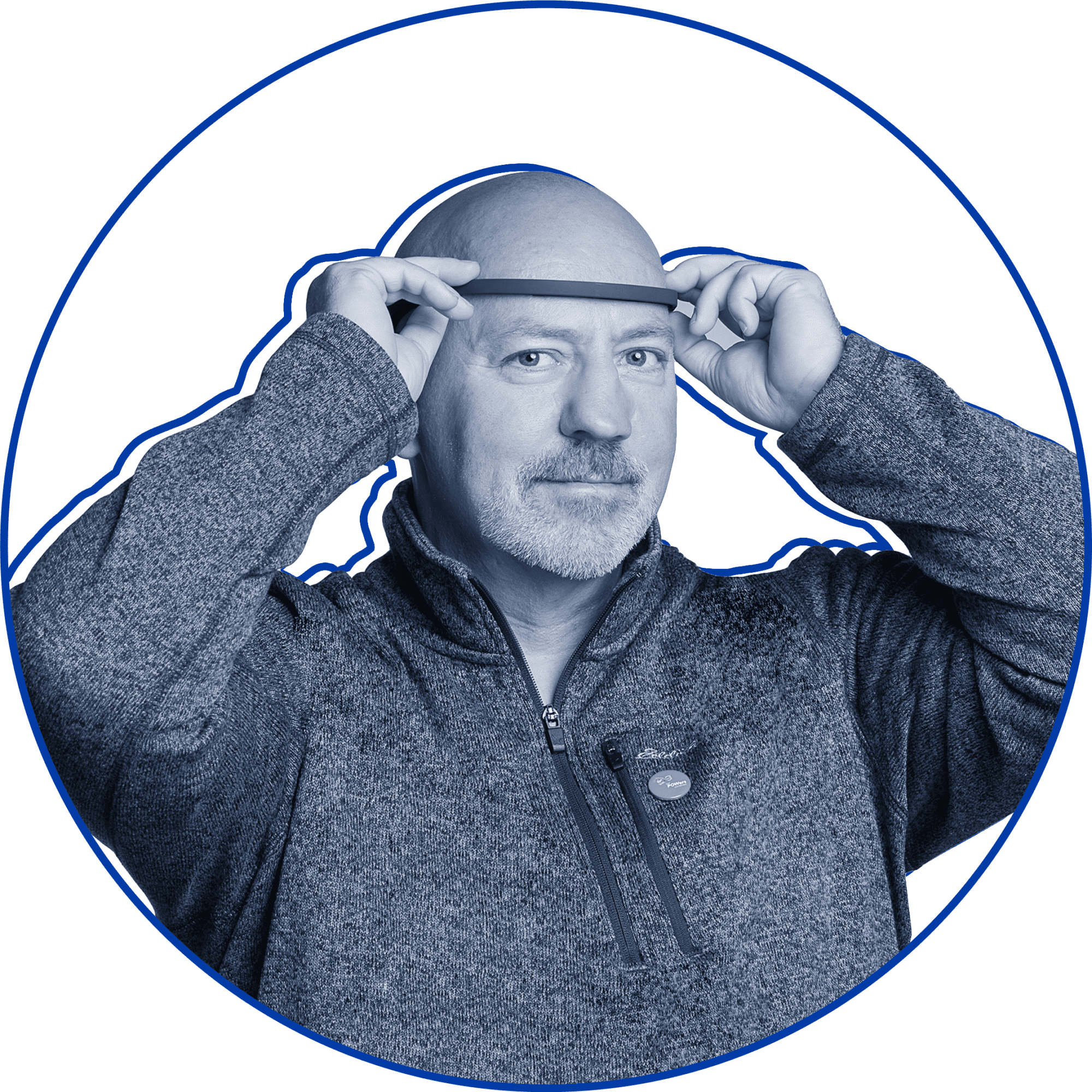 Derek Luke
Founders: Ariel Garten, Chris Aimone and Trevor Coleman
CEO: Derek Luke
Year founded: 2009
Capital raised: $29.82 million
Number of employees: 0-74
In a nutshell: InteraXon makes devices that help people learn how to meditate and sleep better. Using EEG technology, its headband and mobile app tracks brain activity along with heat rates, breathing patterns and body movements to offer real-time feedback.
Differentiating factor: Its mobile app translates your brain activity into nature sounds. If you have a busy mind, the sounds of a thunderstorm will prompt you to focus. As the mind relaxes, you will hear the storm recede. Plus, the app features a rich library of more than 300 guided meditations from leading mindfulness experts.
Recent developments: In January, InteraXon launched the Muse S device, which helps guide users to sleep. And the podcast that co-founder Ariel Garten hosts has just surpassed 4 million downloads.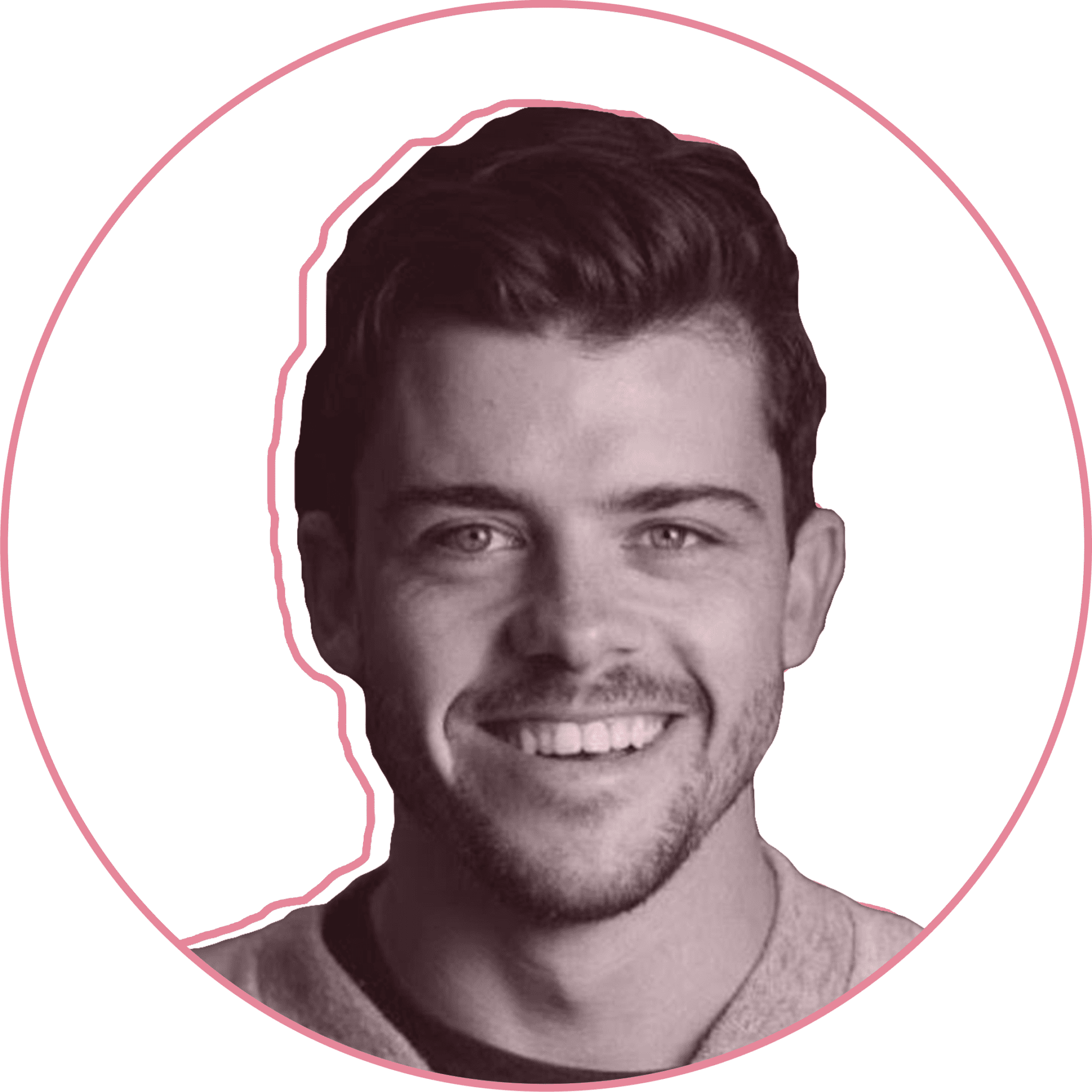 Daniel Eberhard
Founders: Daniel Eberhard, Jonathan Bixby, Joshua Bixby and Mike Benna
CEO: Daniel Eberhard
Year founded: 2014
Capital raised: $60.82 million
Number of employees: 75-149
In a nutshell: KOHO is bringing banking into the digital world with a spending account, prepaid Visa and fully integrated app that enables users to track spending and automate saving from their phones.
Differentiating factor: "The average Canadian pays between $159 and $220 a year in bank fees. KOHO was created to help solve this inequality in banking," says Daniel Eberhard, CEO. KOHO doesn't charge account fees (although there is a premium service), which has enabled it to grow its customer base rapidly to more than 215,000 people and become Canada's leading challenger to the big banks.
Latest developments: KOHO practises radical transparency and posts a Trello board that tracks projects in development on its website. By the end of 2020, it aims to launch a no-fee interest-bearing savings account and an early payroll feature providing a free $100 loan to users in a pinch.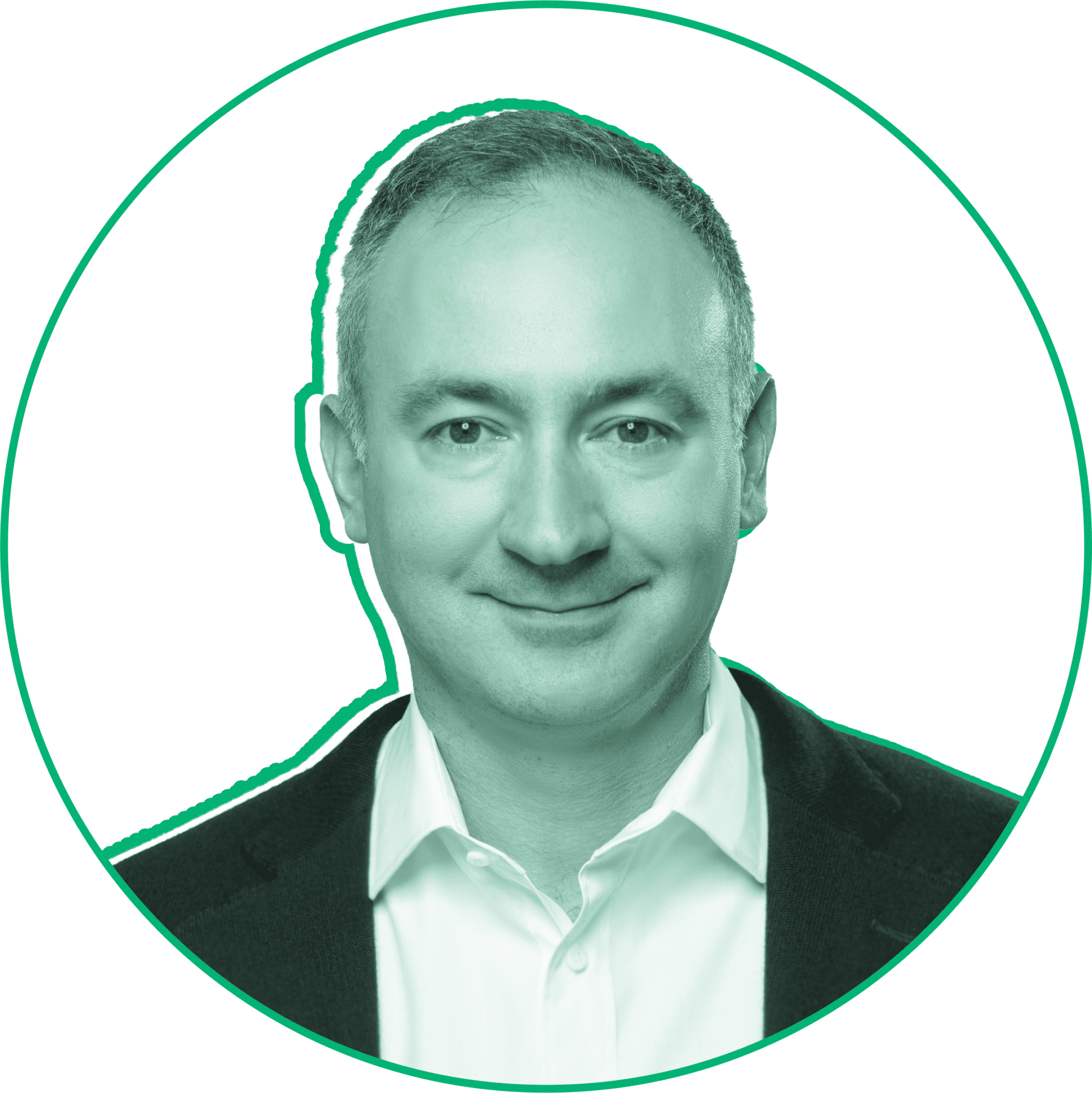 Michael Serbinis
Founder and CEO: Michael Serbinis
Year founded: 2014
Capital raised: $117.75 million
Number of employees: 250+
In a nutshell: League makes it easier for employees to find, understand and access health and wellness. Its cloud-based benefits platform also gives employers more visibility into the health of their workforce that informs risk management strategies and productivity forecasting.
Differentiating factor: Accessibility — League's system helps users navigate the often complicated network of  healthcare providers, employer-sponsored programs and insurers. "We want to empower people with their health every day," says CEO Michael Serbinis.
Recent developments: League responded quickly to the pandemic, establishing an HR Resource Center to help companies build effective virus strategies for their workforces. And in June, League received its Workday Approved integration status, joining this global group of application, content and technology software companies. Through this integration, customers will be able to synchronize employee data from Workday HCM to enroll in League's platform.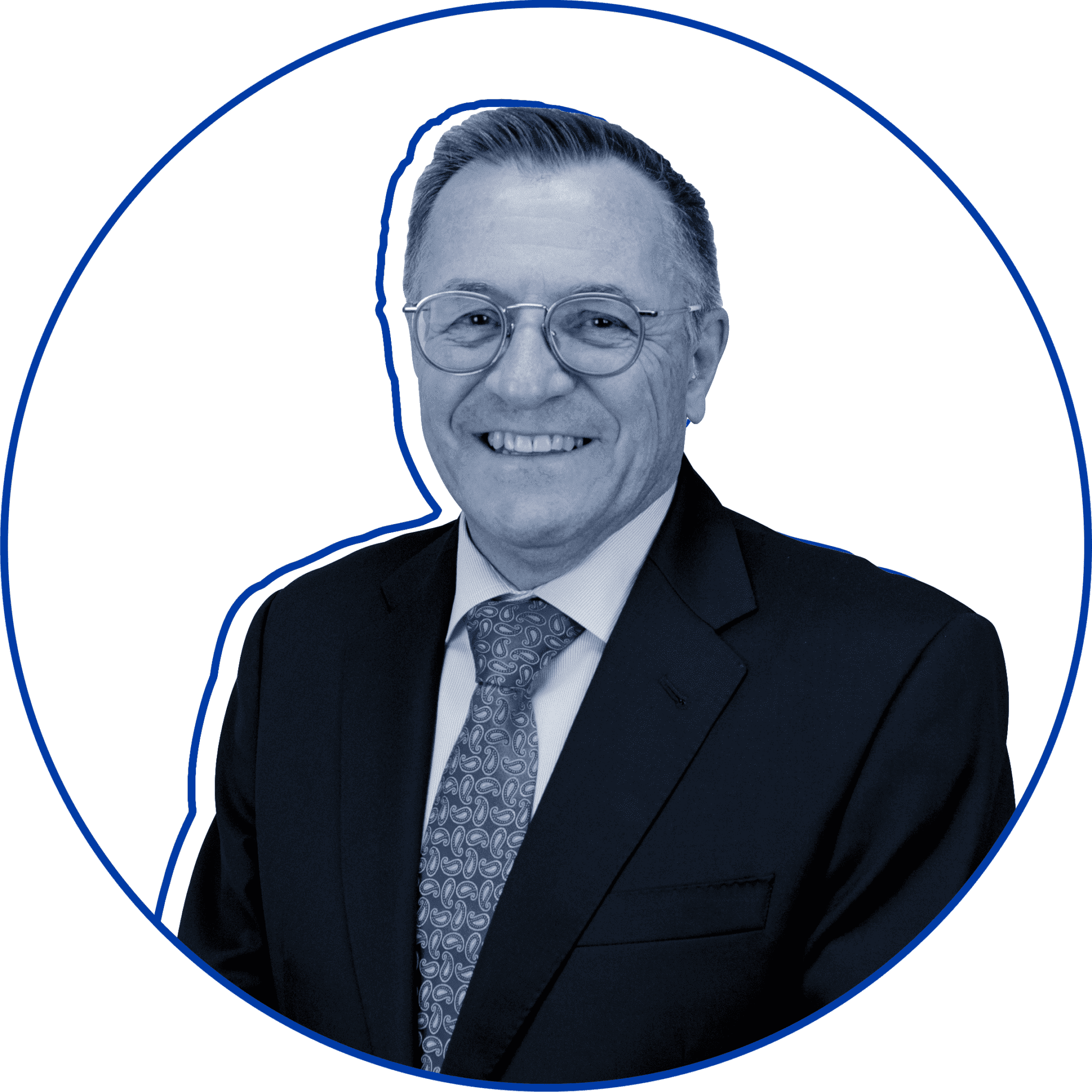 Charles Cartmill
Founder and CEO: Charles Cartmill
Year founded: 2007
Capital raised: $28.55 million
Number of employees: 75-149
In a nutshell: LED Roadway is turning the humble streetlight into a data-gathering hotspot. Its powerful suite of technologies allows cities to install sensors into existing street lights to monitor traffic patterns and environmental noise.
Differentiating factor: The Halifax-based company already supplies energy-efficient LED street lighting systems in more than 60 countries, making its sensor technology a low-cost and easily adoptable solution for municipalities looking to develop their smart-city capabilities.
Recent development: The leadership at LED Roadway regularly appears at  industry leading events to help advance smart city technology. For instance, the company recently attended an event hosted by the London Office of Technology and Innovation in the U.K. that worked to establish a common procurement framework.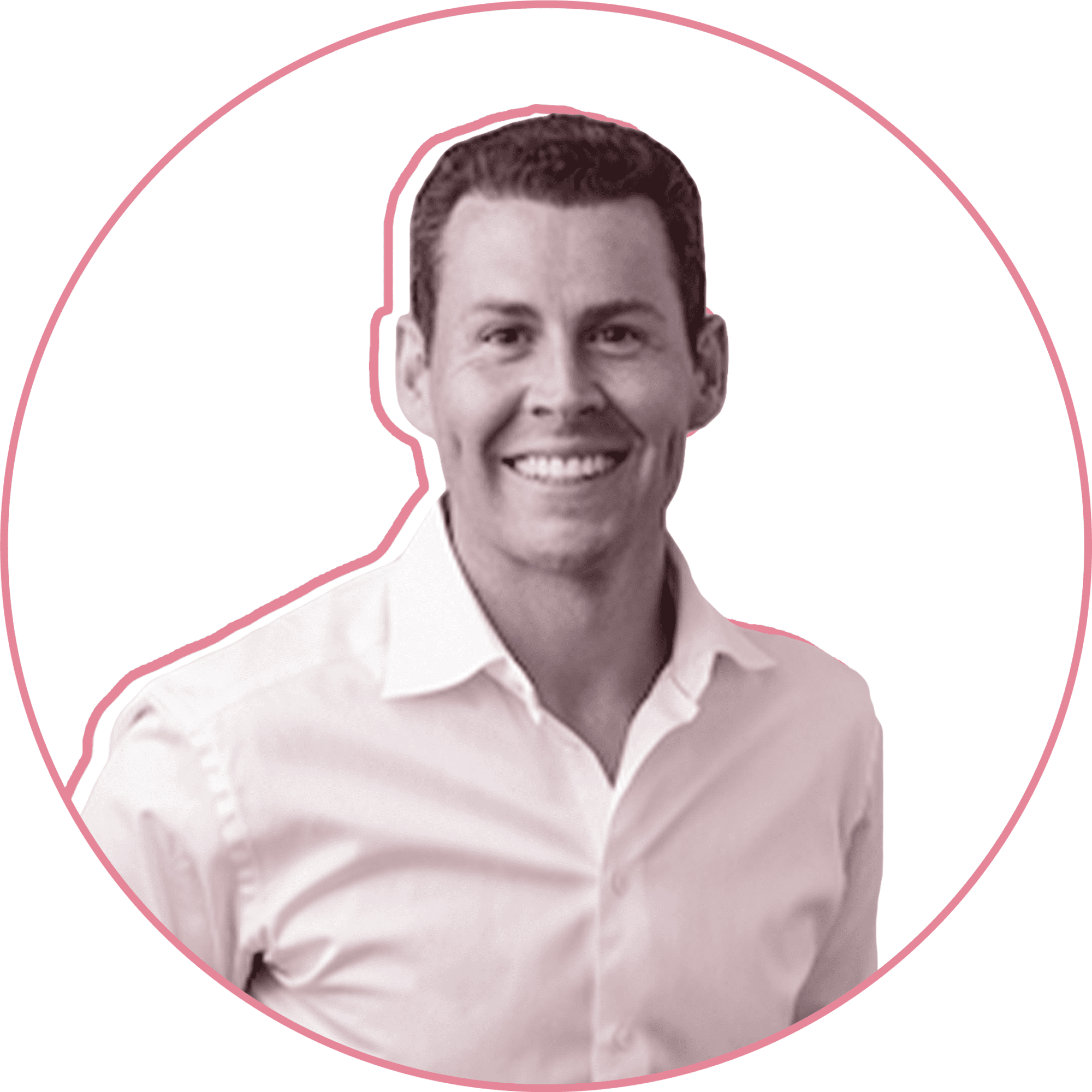 Justin Thouin
Founder and CEO: Justin Thouin
Year founded: 2012
Capital raised: Bootstrapped — LowestRates.ca grew its business with little or no outside investment.
Number of employees: 0-74
In a nutshell: LowestRates.ca saves Canadians time and money by providing online tools that allow them to easily compare rates on financial products, such as insurance, mortgages, loans and credit cards.
Differentiating factor: LowestRates.ca is an awards magnet. In the past year, it was named on the Deloitte Fast 50, recognized by the Globe and Mail as one of Canada's Top Growing Companies, and it won Best Service Provider from Insurance Business Magazine and the High-Growth Entrepreneurship Award from Startup Canada.
Greatest achievement: Since being founded in 2012, the company has saved Canadians more than $1 billion in interest and fees.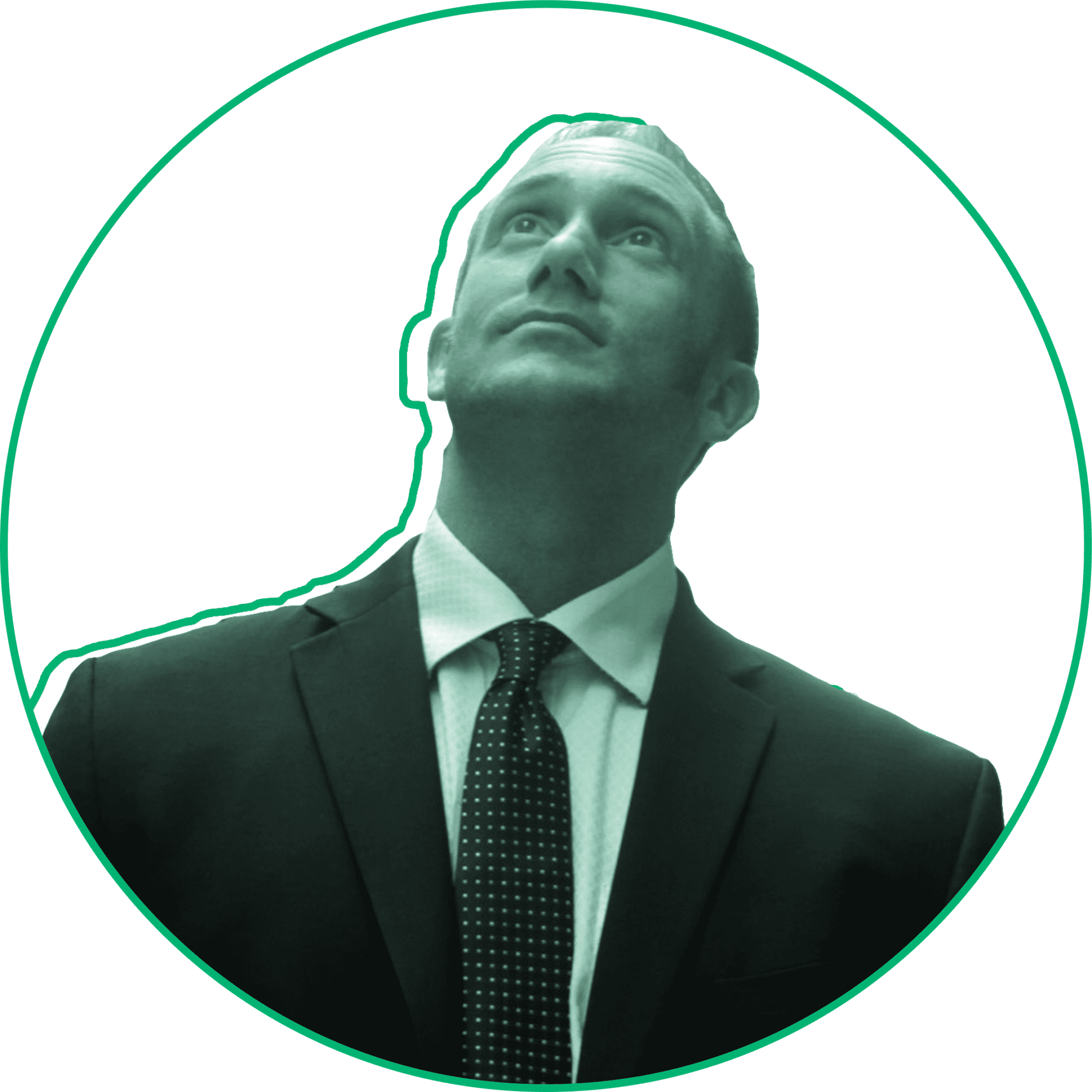 Dan Corns
Founder and CEO: Dan Corns
Year founded: 2012
Capital raised: $2 million
Number of employees: 0-74
In a nutshell: Magnovate has developed a cheaper, faster and greener alternative to conventional mass transit. Using maglev technology, powerful electromagnets on the tracks allow trains to glide above them.
Differentiating factor: The Edmonton-based company offers a silent, frictionless and highly energy efficient powertrain that doesn't run on carbon fuels. Plus, its proprietary instant passive switching technology allows vehicles without any disembarking passengers to bypass stations without stopping — vastly improving route flexibility and efficiency.
Up next: Magnovate's pilot project at the Toronto Zoo — the first commercial maglev system in North America — is slated for completion in 2022. The company is also in talks to build a 50-km commuter project in Texas, as well as a rail line in Saudi Arabia.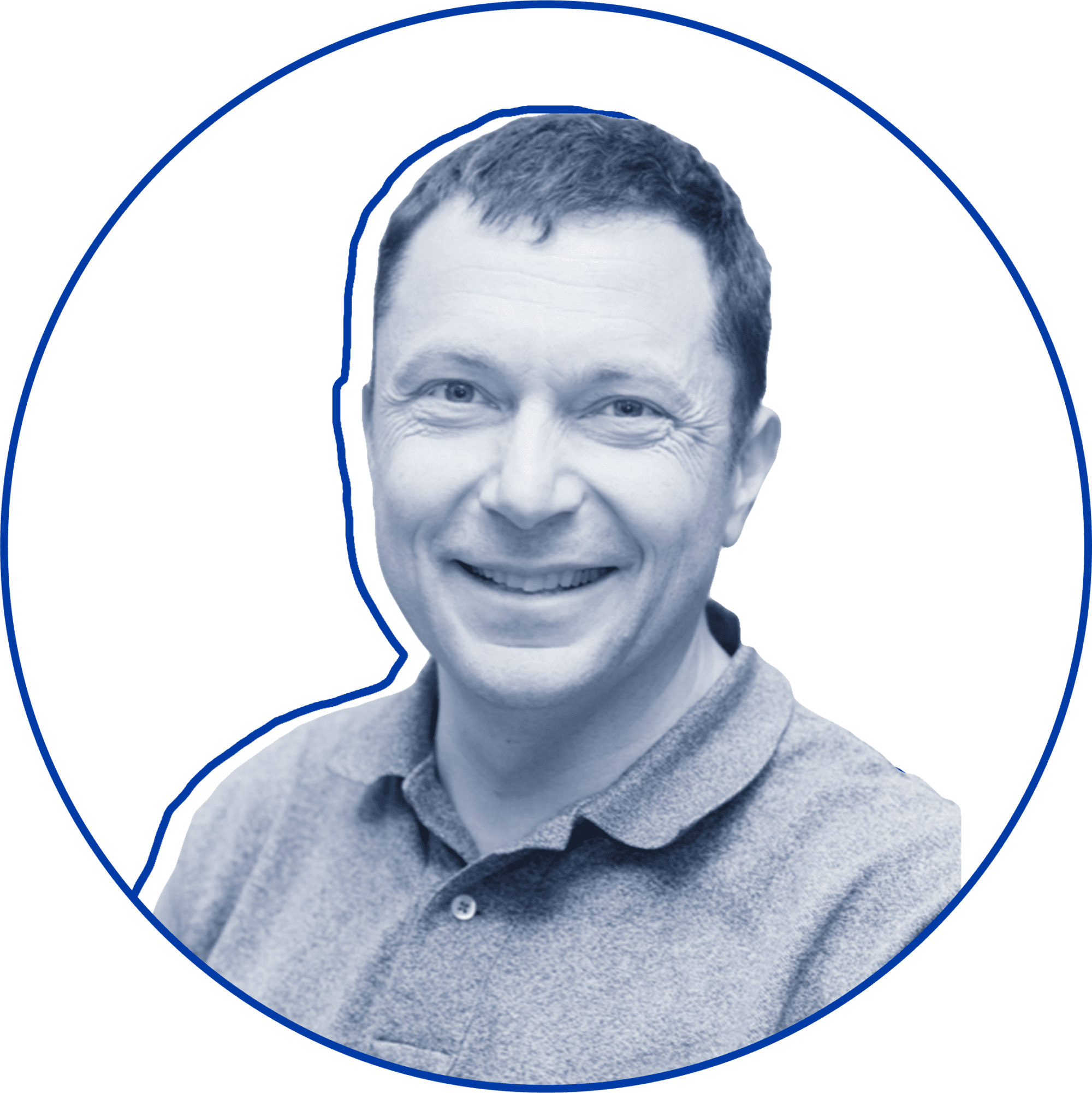 Dr. Adam Blackman
Founders: Dr. Adam Blackman and Nukul Bhasin
CEO: Dr. Adam Blackman
Year founded: 2014
Capital raised: Undisclosed
Number of employees: 0-74
In a nutshell: "All people should have the right to age at home," says CEO Dr. Adam Blackman. After experiencing difficulty find quality care for his grandmother, he and Nukul Bhasin founded Mavencare, a technology company dedicated to supporting seniors and their families to promote aging in place. Its proprietary technology platform optimizes caregiver vetting and hiring, matches clients with the most well-suited caregivers and analyzes real-time mobile data collected in the client's home to identify potential areas of risk.
Differentiating factor: Mavencare's end-to-end platform delivers better patient outcomes, lower health care costs and greater patient satisfaction, helping families avoid unnecessary institutionalization.
Latest development: Selected as a preferred partner for Boston Senior Home Care, the fastest growing personal care agency in NYC.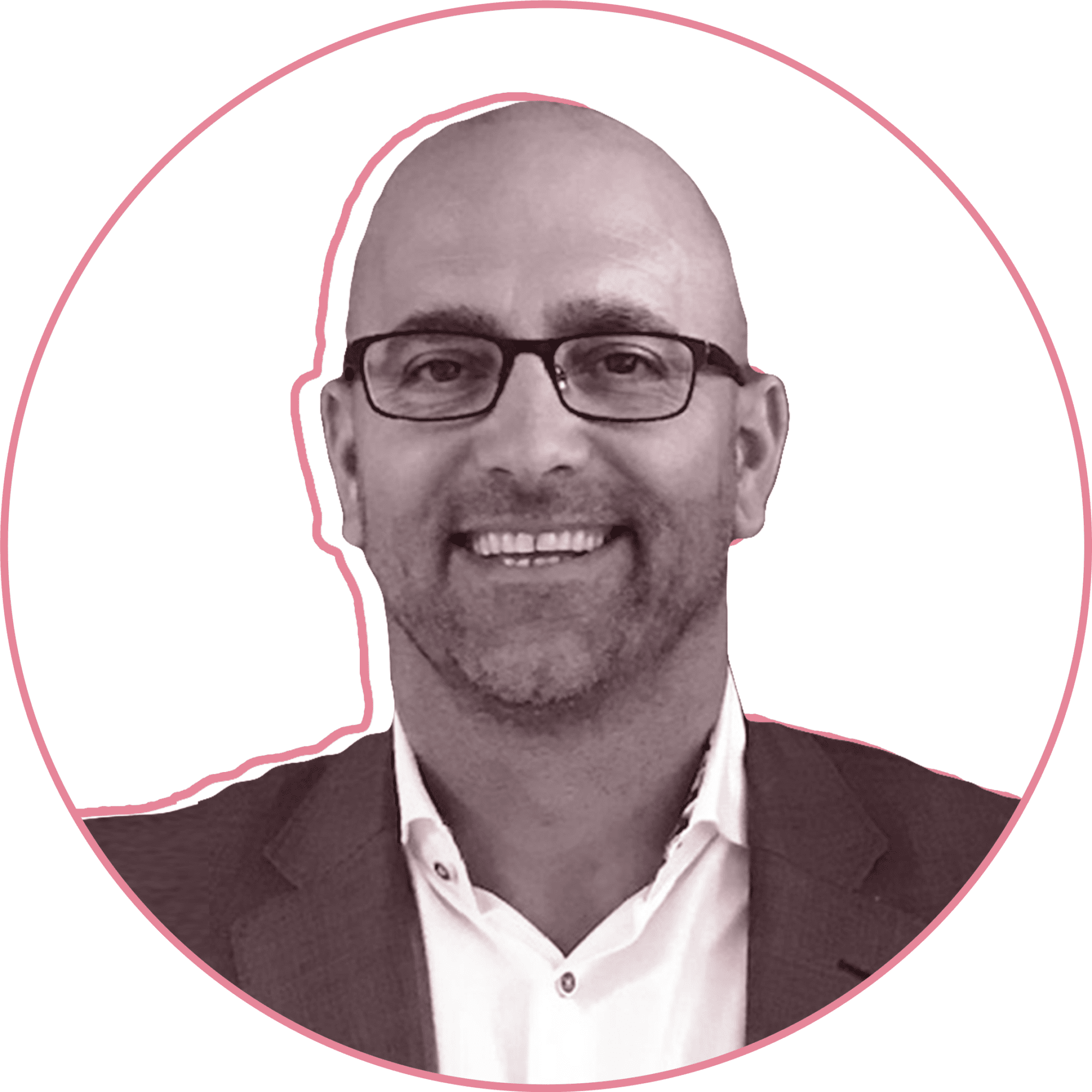 Danny Mauti
CEO: Danny Mauti
Year founded: 1978
Capital raised: Bootstrapped — Metro Compactor Service has grown its business with little or no outside investment.
Number of employees: 75-149
In a nutshell: Metro makes efficient waste-processing equipment. It has developed smart compactor units that are packed with sensors to monitor their performance and alert the company's engineers if an issue is detected.
Differentiating factor: The company was founded in 1978 to provide servicing for compactors in high-rise buildings. Metro is now building on its brand as it pivots toward connected devices and smart technologies. "My motivation has been to transform our mom and pop operation into a North American leader," says Mauti. "Changing the way waste equipment is maintained will allow us to build better jobs for our team and lower the carbon footprint caused by poorly run waste equipment."
Greatest achievement: The firm is in the final stages of an agreement with one of the largest waste equipment manufacturers in North America to embed Metro's IoT technology in every piece of equipment it produces. This could increase the number of machines connected to Metro's platform by 50 percent in the first year.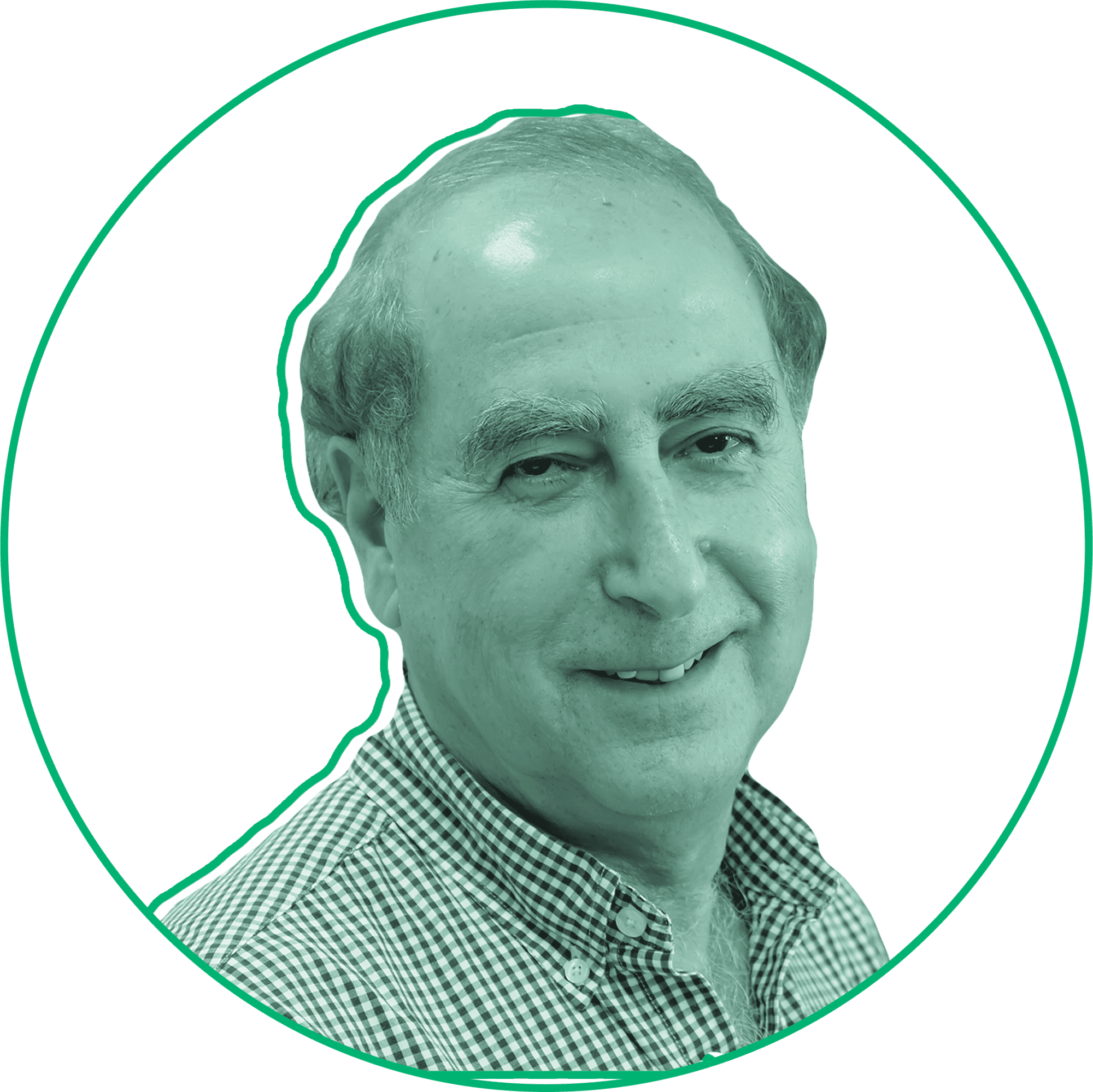 Eli Fathi
Founders: Eli Fathi, Solon Angel
CEO: Eli Fathi
Year founded: 2015
Capital raised: $28 million
Number of employees: 75-149
In a nutshell: MindBridge is helping stem the $4 trillion in losses that are recorded globally each year due to human error or financial fraud. The company's artificial intelligence platform monitors vast numbers of transactions in real time, looking for anomalies or previously unseen patterns and sounds the alarm when it finds something suspicious.
Differentiating factor: Since 2017, MindBridge has expanded into 15 countries and has tripled the size of its workforce. It also recently acquired Brevis, a British accountancy technology company.
Greatest achievement: Was recently listed by the World Economic Forum as an innovative "Technology Pioneer" company that could have a significant impact on business and society.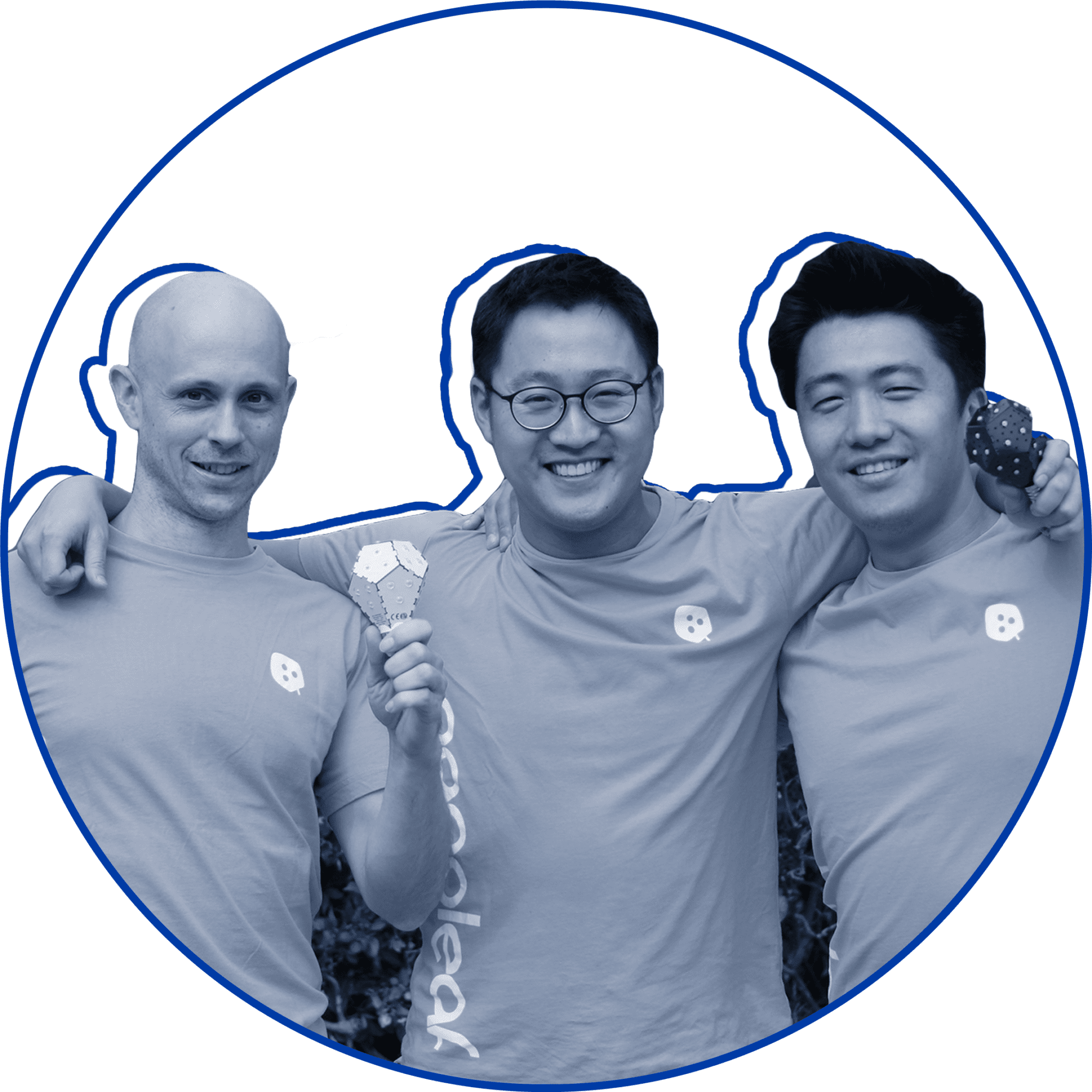 Tom Rodinger, Gimmy Chu and Christian Yan
Founders: Christian Yan, Gimmy Chu and Tom Rodinger
CEO: Gimmy Chu
Year founded: 2012
Capital raised: $7 million
Number of employees: 75-149
In a nutshell: Nanoleaf transforms everyday spaces into works of art with modular, colour-changing LED lighting tiles that can be customized into countless shapes. Its lights can be controlled by voice, through an app or by touch and some also react to music. Gimmy Chu, Nanoleaf's CEO, says the company's goal is to create "the most innovative lighting products that help to improve people's lives."
Differentiating factor: Nanoleaf's lighting systems have amassed an ardent following for their ability to blend energy-saving technology with stylish design. Its latest line of hexagon-shaped lighting panels sold out within two weeks.
Latest developments: Nanoleaf's smart thinking goes beyond interior design. During the pandemic, the company leveraged its international supply chain to source and donate more than two million facemasks to hospitals and frontline workers in Canada and the United States.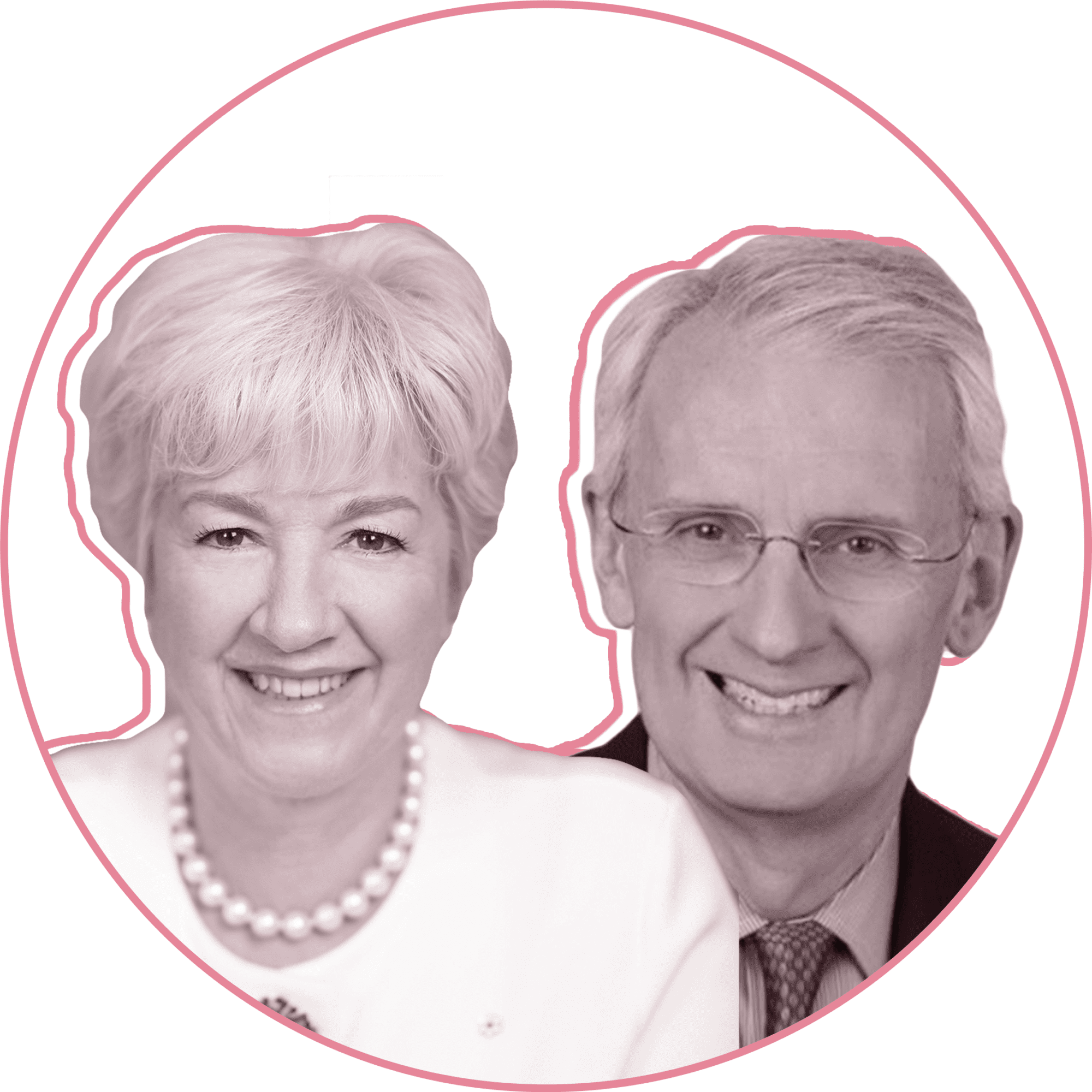 Annette Verschuren and David Patterson
Founders: Annette Verschuren, David Patterson
CEO: Annette Verschuren
Year founded: 2012
Capital raised: $24 million
Number of employees: 0-74
In a nutshell: NRStor is working toward creating a cleaner, greener energy grid. It works with communities, utility companies and system operators to incorporate cutting-edge technologies into existing infrastructure. It's currently working with remote Indigenous communities to deliver clean energy microgrids, implementing battery storage solutions at industrial facilities and installing Tesla Powerwalls in residences.
Differentiating factor: Under Annette Vershuren's leadership, NRStor offers a wide range of solutions that create energy cost savings and reduce environmental impact.
Latest milestone: Last November, in partnership with Hydrostor, NRStor opened the world's first commercial-advanced compressed air energy storage facility in Goderich, Ont.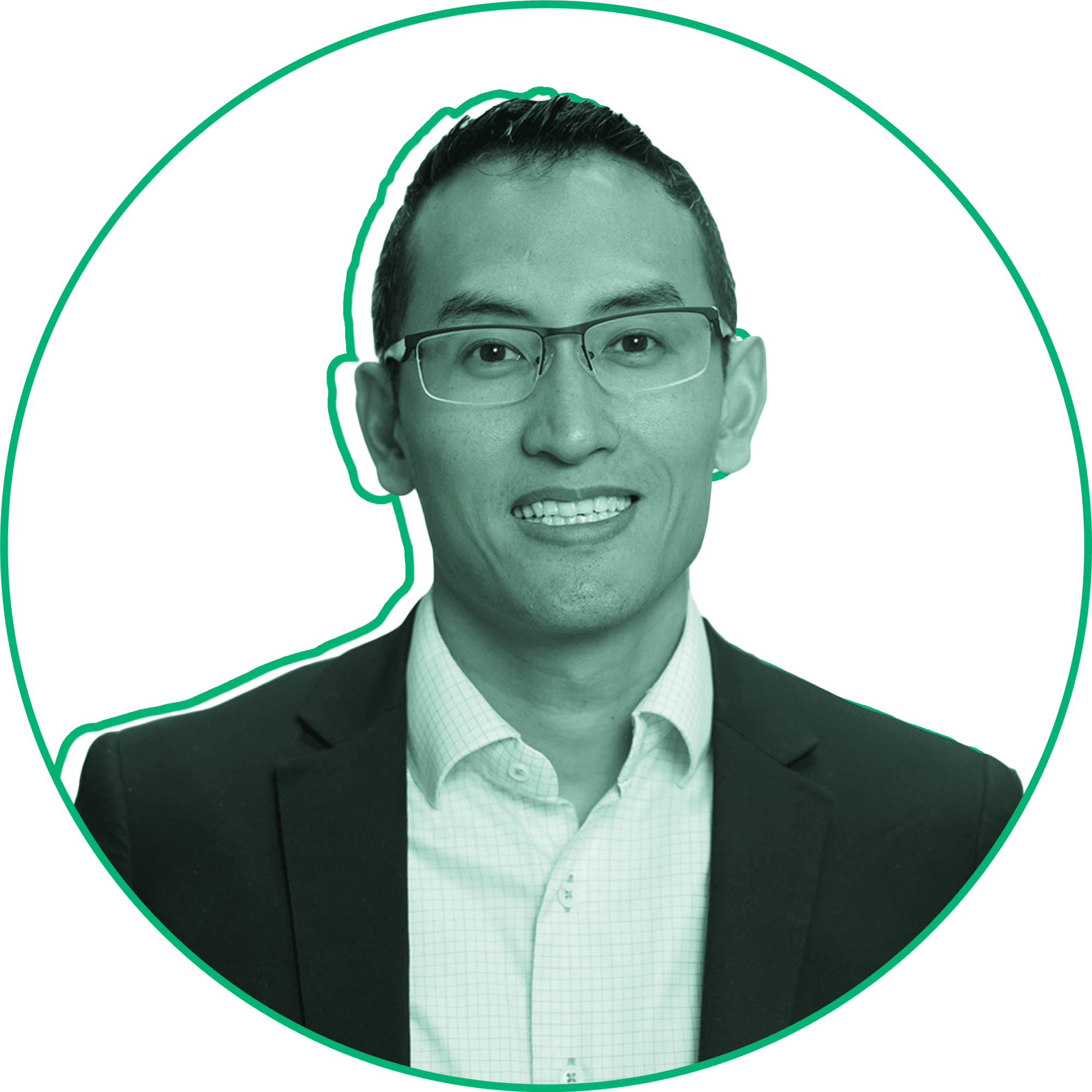 Jason Tham
Founders: Dr. K. Donald Tham, Jason Tham, Jason Yuen, Sean Kirby and Kevin Wong
CEO: Jason Tham
Year founded: 2002
Capital raised: $20 million
Number of employees: 150-249
In a nutshell: As the pandemic has shown, good supply chain management is crucial for every consumer packaged goods company. Nulogy's cloud-based, AI-powered platform helps these brands strengthen its supplier networks. At packaging and manufacturing facilities around the world, Nulogy's software replaces spreadsheets and paper forms, giving companies a real-time view of production data within their supply chain networks.
Differentiating factor: Nulogy effectively addresses a real pain point of many consumer good companies, offering visibility into their complex web of outsourced supply chain partners.
Notable developments: Last year, Nulogy joined the federal government's Scale AI innovation program and was named a Top Software and Technology Provider by Food Logistics, a leading industry publication. Plus, the Nulogy office was recently recognized for its work in supporting the mental wellness of its employees by Great Place to Work Canada.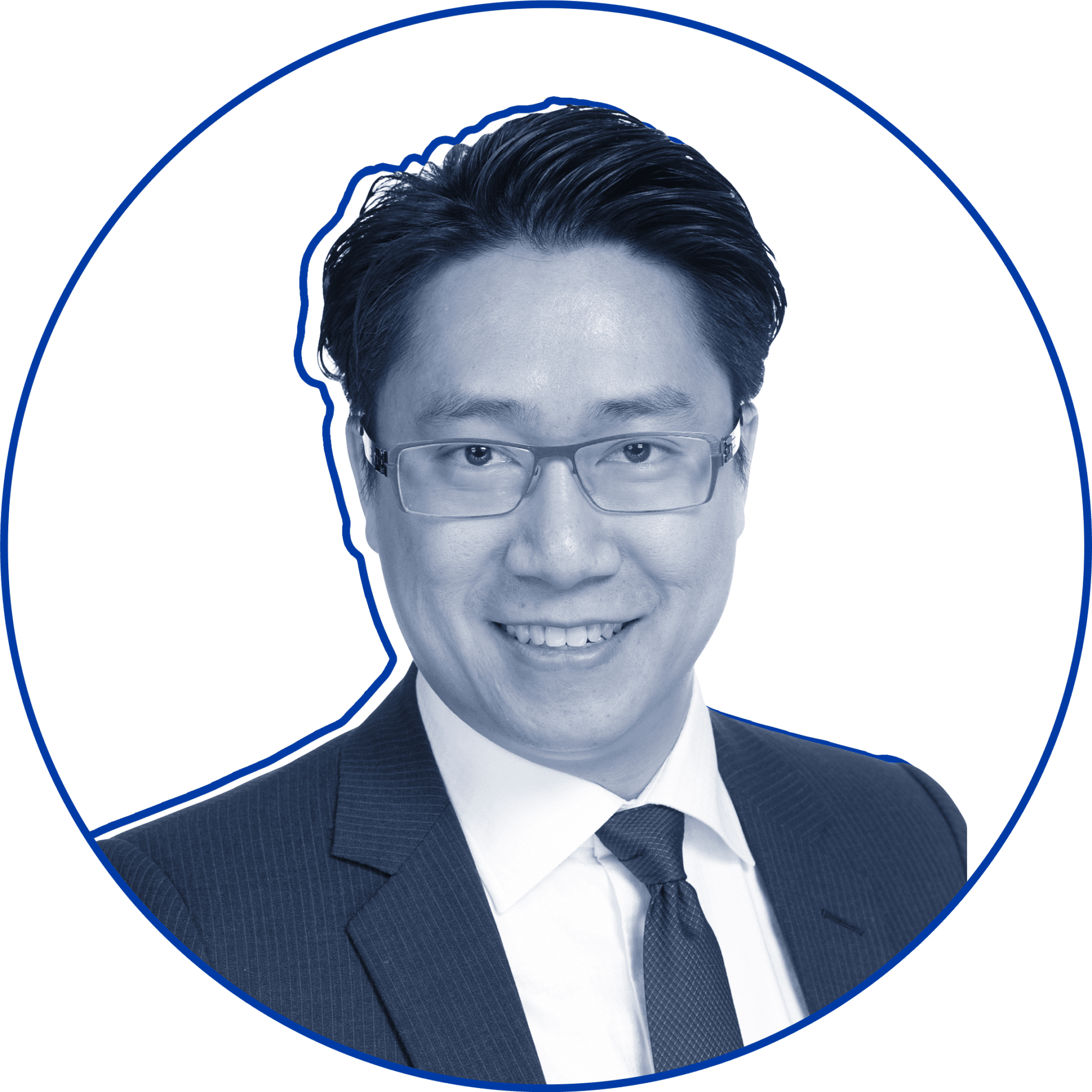 Joshua Wong
Founder: Joshua Wong
CEO: Joshua Wong
Year founded: 2011
Capital raised: Undisclosed
Number of employees: 0-74
In a nutshell: Opus One Solutions has developed a software solution that helps electric utilities create and operate smarter, cleaner and cost-effective grids.
Differentiating factor: Opus One's software uses real-time analytics to help utilities better integrate distributed energy resources, like solar, by helping utilities better understand their customers' behaviours and habits without having to build expensive new energy infrastructure.
Notable developments: In 2020, Opus One Solutions was recognized as a Global Cleantech 100 company for the third year in a row and it was listed by Red Herring as one of North America's top 100 private technology companies. Plus, Opus One Solutions recently entered the European market where it is working to develop a zero-carbon smart local energy system.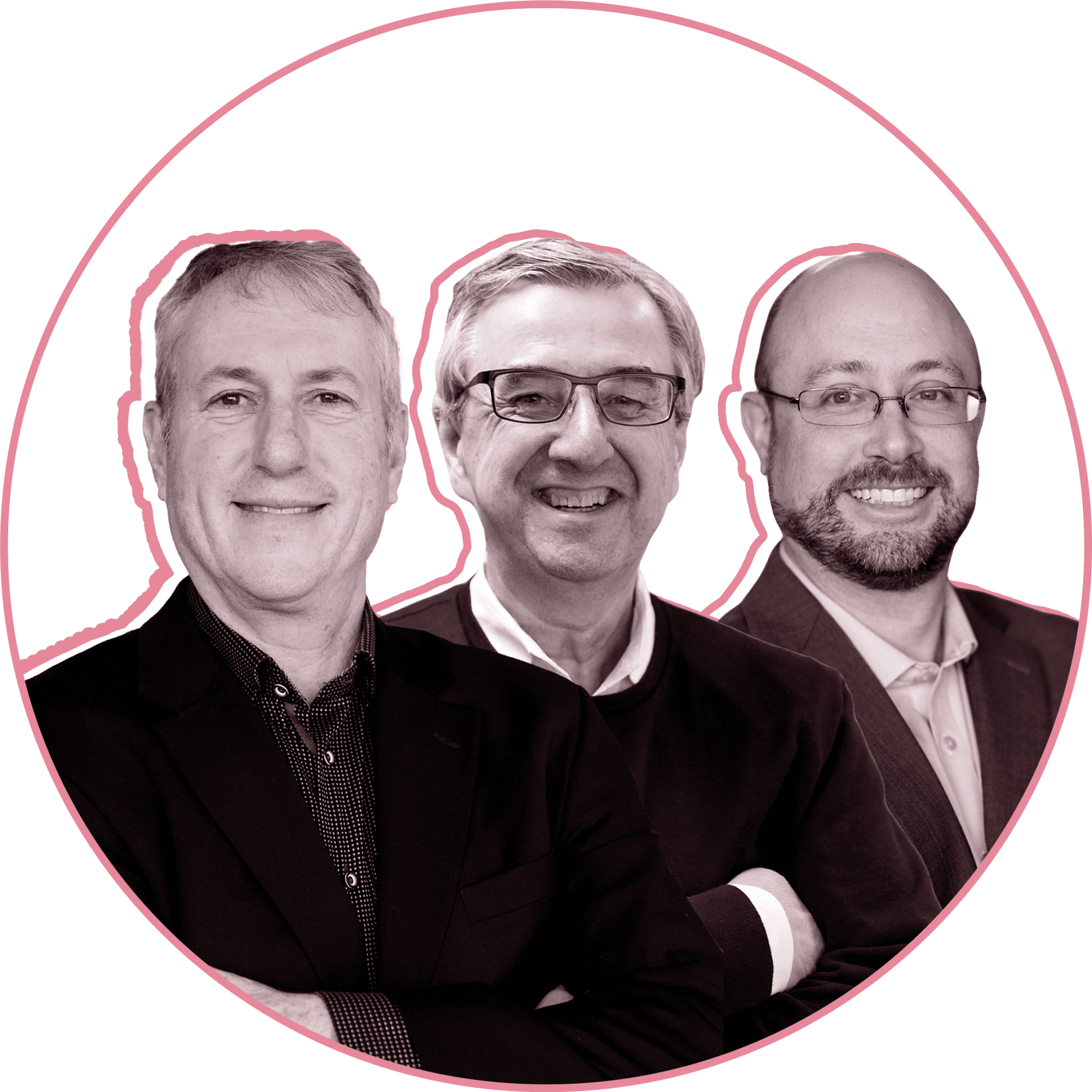 Trevor Cook, George DeMarchi and Robert Hyde
Founders: George DeMarchi and Trevor Cook
Leadership: Trevor Cook (CEO), Robert Hyde (president)
Year founded: 2014
Capital raised: Bootstrapped — Payment Source has grown its business with little or no outside investment.
Number of employees: 0-74
In a nutshell: George DeMarchi and Trevor Cook joined forces in 2014, starting Payment Source to make it easier for Canadians to be paid and to make payments. Offering prepaid credit cards as well as custom mobile and web-based solutions for companies, educational institutions and government organizations, the company is working toward giving all Canadians greater access to financial resources.
Differentiating factor: Its breadth of services. The company's PaySimply program allows Canadians and businesses to pay their bills and taxes using a credit card, PayPal, e-transfer, instalment payments or even cash. It also offers mobile prepaid top-ups, gift cards and reloadable credit cards, digital wallets and online tax payments. Over the past six years, the company has tripled in size.
Up next: Payment Source is working with Canadian Revenue Agency to offer alternative CERB benefit repayment options and recently launched a relationship with the Alberta Tax and Revenue Administration to offer credit card, e-transfer and in person payment capabilities for Alberta corporations.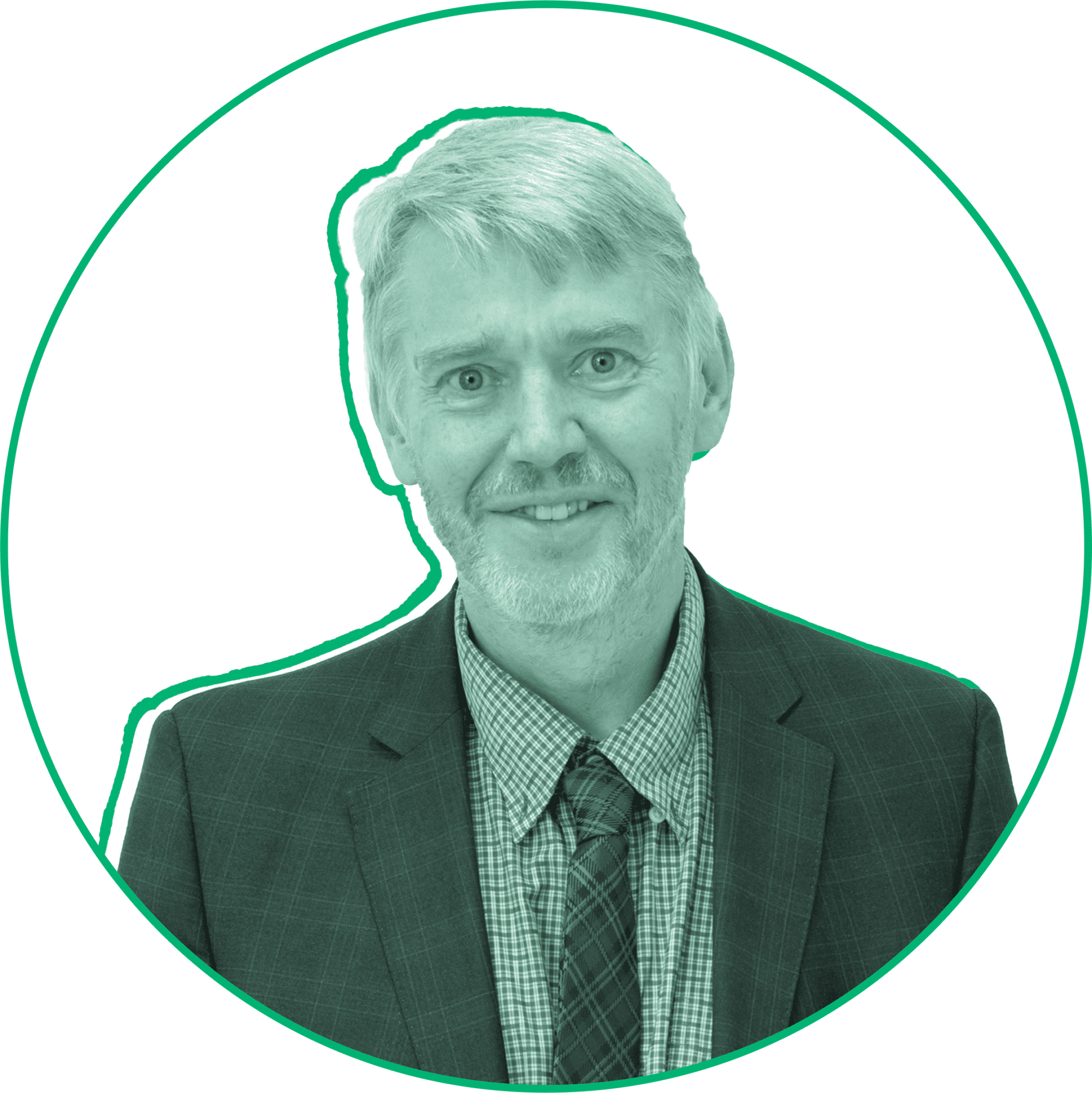 Paul Laursen
Founder and CEO: Paul Laursen
Year founded: 2010
Capital raised: Bootstrapped — Pipetel has grown its business with little or no outside investment.
Number of employees: 75-149
In a nutshell: Pipetel uses highly-specialized robotics to inspect any pipeline. The company's self-propelled and tetherless robots are able to move through pipes that were previously inaccessible — anything from six to 36 inches in diameter —  collecting data and key measurements to ensure their safe operation.
Differentiating factor: Pipetel has developed the most technologically-advanced pipeline inspection robot in the world. Its Explorer robot can operate in active pipelines in such challenging locations as cities and sensitive environmental areas, collecting multipoint data in one pass.
Latest development: The company is expanding its inspection services beyond natural gas to liquid facilities, terminals, plants and stations.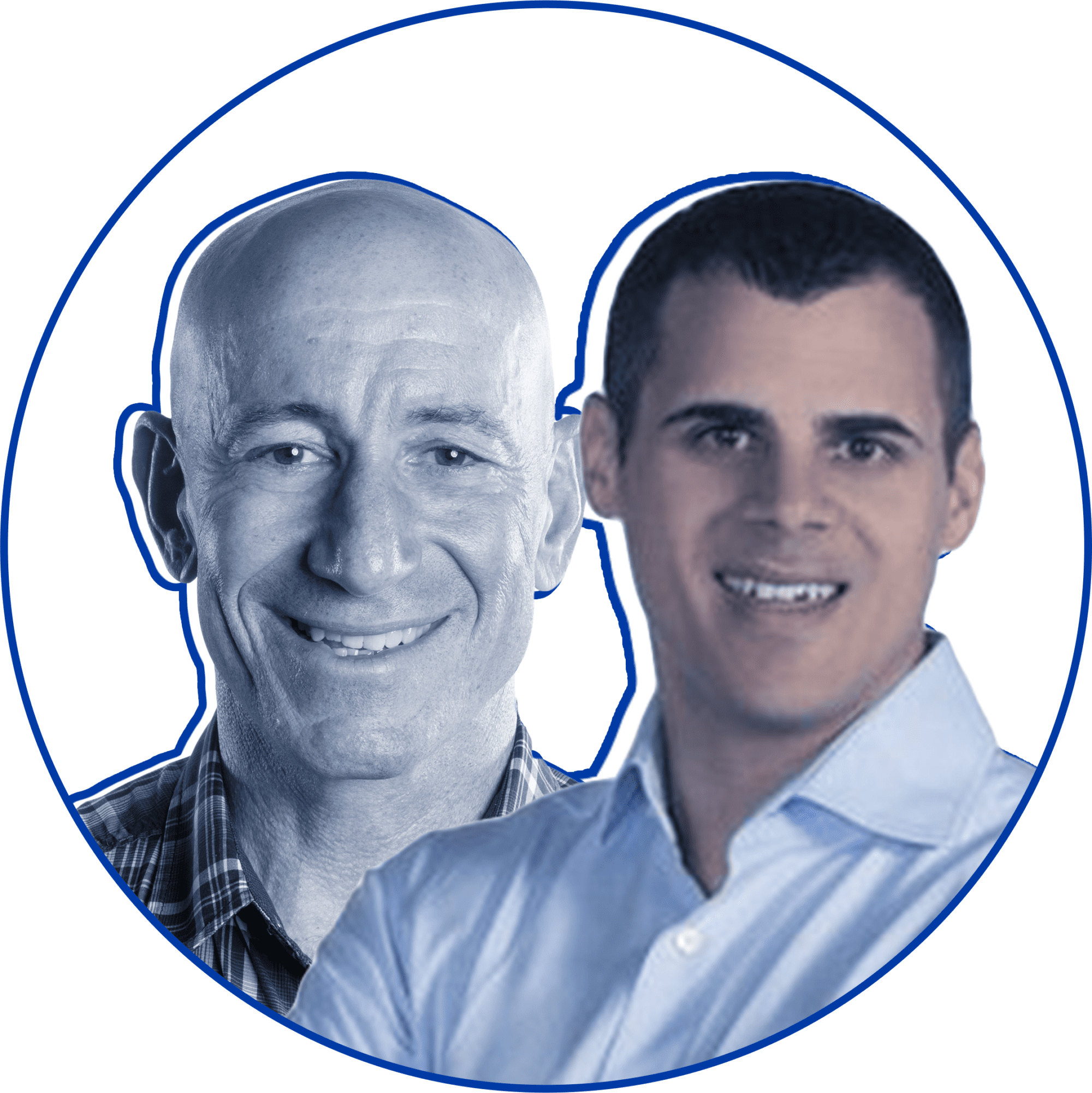 Marc Zionts and Timothy Jones
Founder: Dr. John Berardi, Phil Caravaggio
Leadership: Tim Jones (CEO), Marc Zionts (Executive Chairman)
Year founded: 2005
Capital raised: Undisclosed
Number of employees: 75-149
In a nutshell: An industry leader in healthy eating and lifestyle coaching, Precision Nutrition provides health and fitness professionals the tools and coaching they need to help their clients adopt new habits. It offers a sustainable, practice-based approach to building strength and eating healthfully.
Differentiating factor: Over the last 15 years, Precision Nutrition has grown into the largest private nutrition coaching company in the world. To date, close to 100,000 coaches in 120 countries have gone through its certification program.
Up next: This July, clients are being accepted into a new certification program, which gives health and fitness professionals everything they need to confidently and successfully coach nutrition.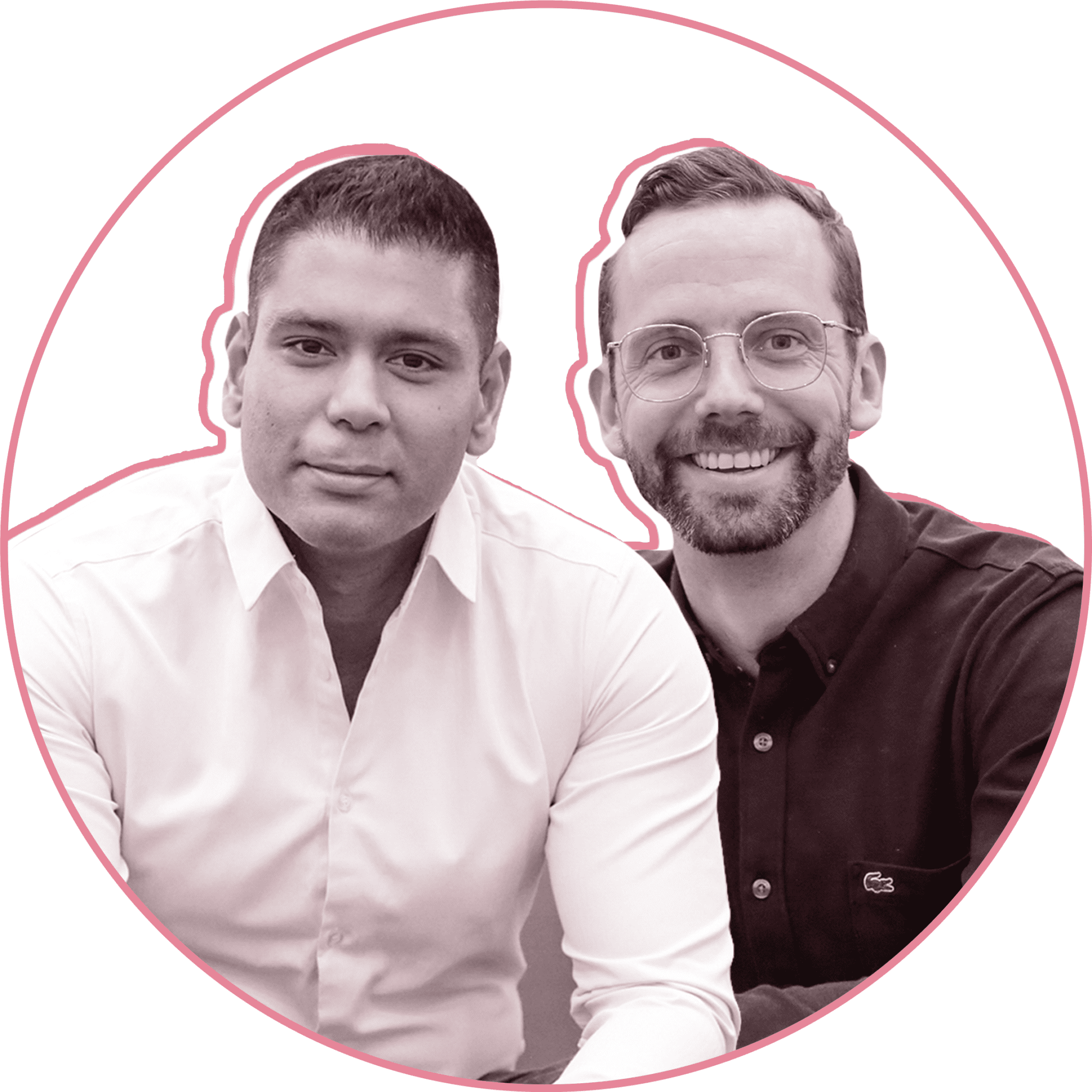 Rohan Mahimker and Alexander Peters
Founders and CEOs: Alex Peters and Rohan Mahimker
Year founded: 2011
Capital raised: $15.72 million
Number of employees: 250+
In a nutshell: Prodigy is solving one of society's most intractable problems: making math fun for kids. The company's answer is a game-based platform that engages students with fun puzzles and rewards, so they barely realize they are doing schoolwork. Co-founder Rohan Mahimker says Prodigy's approach is "shaped by our experiences doing boring math worksheets as kids, while simultaneously being fans of video games. We wanted to blend these two experiences and help all students to love learning math."
Differentiating factor: Among families with young kids, Prodigy is a household name. It is used each month by 25 percent of all North American students in Grades 1 to 8.
Recent milestones: In 2019, Prodigy raised $15 million from CBGF and was ranked as Canada's fastest-growing software company by Canadian Business magazine.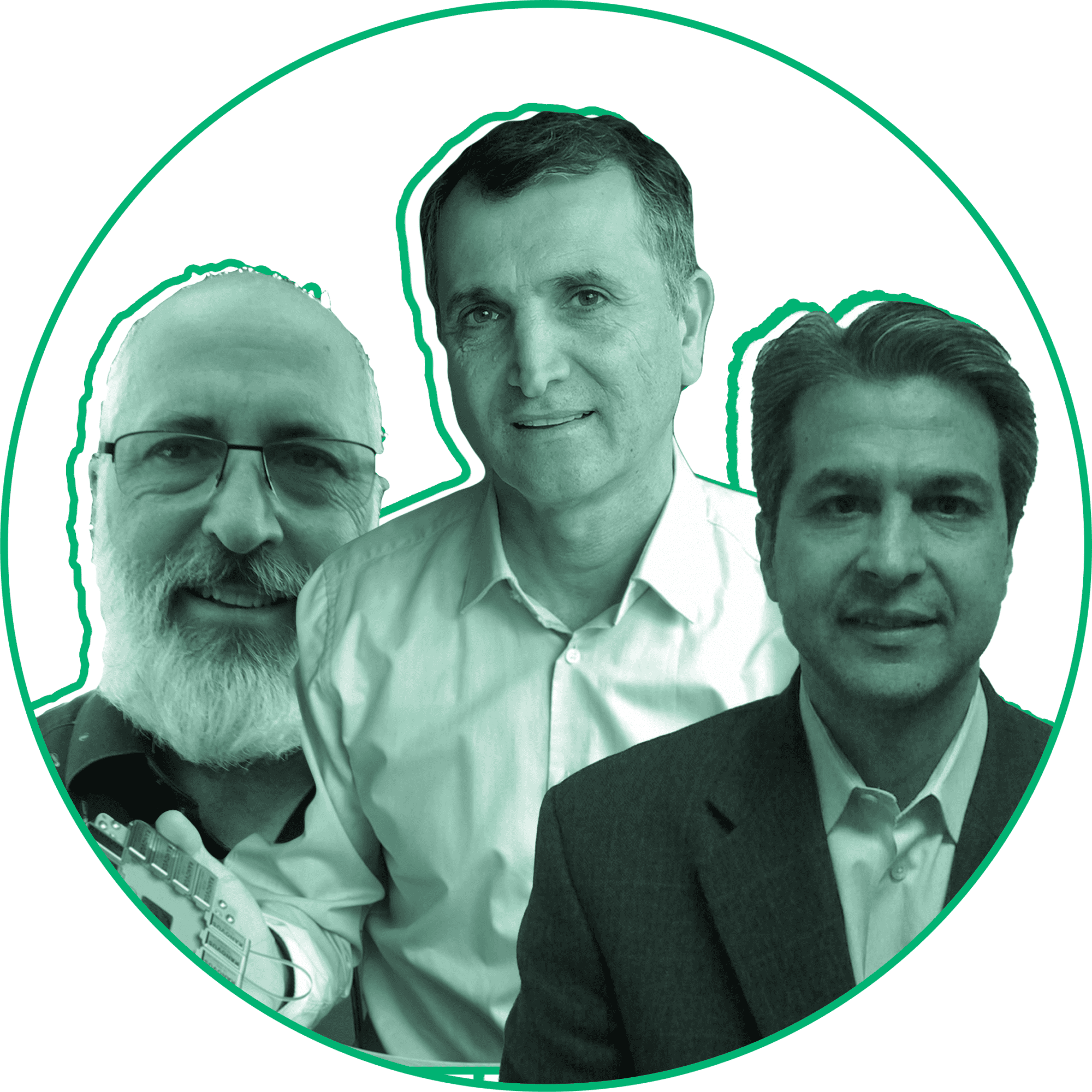 Douglas Beckett, Hamid Arabzadeh and Saeid Aramideh
Founders: Douglas Beckett, Hamid Arabzadeh, Saeid Aramideh
CEO: Hamid Arabzadeh
Year founded: 2012
Capital raised: $95 million (U.S.)
Number of employees: 0-74
In a nutshell: Ranovus has invented a laser technique for creating "light in streams" that has 40 times the capacity of regular fibre-optic cables at a fraction of the carbon footprint.
Differentiating factor: Ranovus' technology could reduce the amount of energy required for mass data transfers by 80 per cent, cutting costs dramatically.
Notable developments: Machine learning and artificial intelligence are fuelling traffic growth and placing new demands on servers. To help with this growing demand, Ranovus has developed a new generation of its technology that combines high capacity opto-electronics components in a single chip — a world first. This innovation sets a new benchmark for power, cost and space efficiency in the data industry.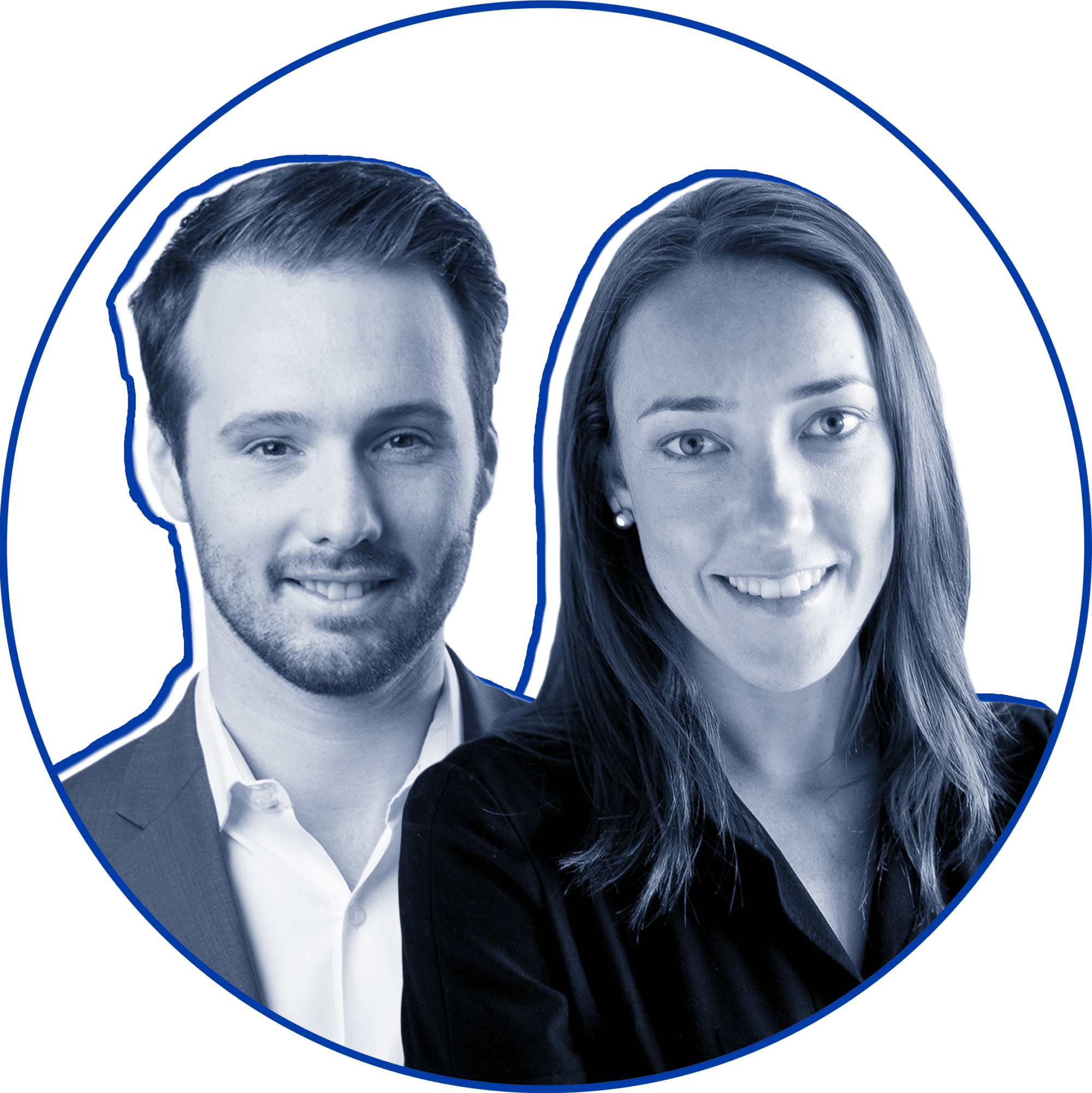 James Laird and Alyssa Furtado
Founders: Alyssa Furtado and James Laird
CEO: Alyssa Furtado and James Laird
Year founded: 2010
Capital raised: $12 million
Number of employees: 75-149
In a nutshell: The largest independently owned personal finance company in Canada, Ratehub helps Canadians make more informed financial decisions. Each year, it helps more than 9 million Canadians choose the best mortgage rates, credit cards, insurance quotes, bank accounts and investments.
Differentiating factor: The company oversees three brands: MoneySense (an online personal finance magazine), Ratehub.ca (financial product comparison site) and CanWise Financial (mortgage brokerage). So whether it's learning about how much you really need to save for retirement, sussing out various credit card programs or applying for a pre-approved mortgage, Furtado's company can help.
Notable achievements: Since 2014, CanWise Financial has funded more than $7 billion in mortgages. And last year, Ratehub.ca was named one of Canada's Top 50 FinTech Companies.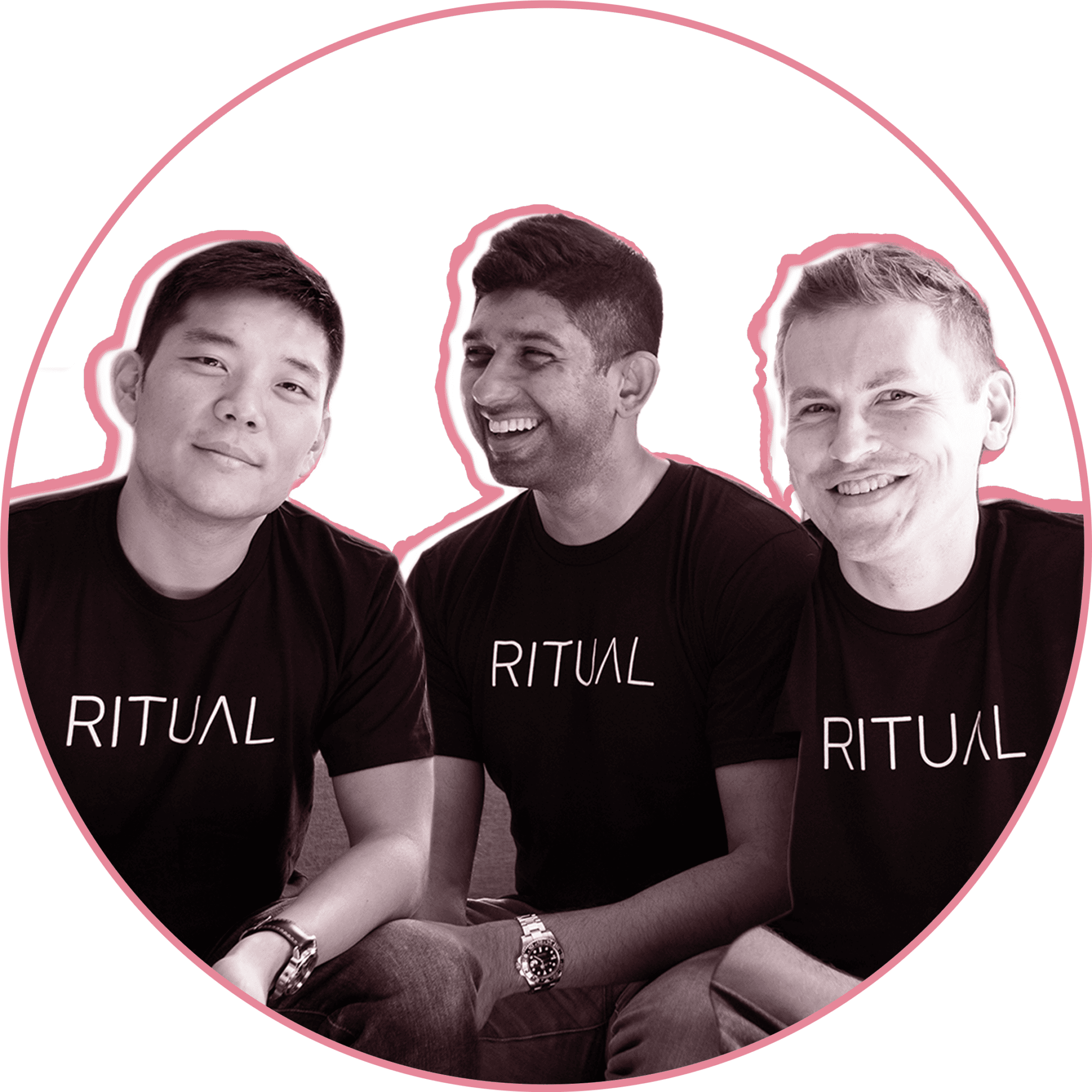 Robert Kim, Ray Reddy and Larry Stinson
Founders: Larry Stinson, Ray Reddy and Robert Kim
CEO: Ray Reddy
Year founded: 2014
Capital raised: (U.S.)$144.4 million
Number of employees: 150-249
In a nutshell: Ritual's mobile app helps people order and pay for takeout in advance in major cities across North America, the U.K., Hong Kong and Australia.
Differentiating factor: Ritual was designed as a hyper-local service, connecting restaurants with customers with a simple, safe and time-saving tool.
Latest developments: To help restaurants and other food service businesses that have been hard hit by the pandemic, Ritual partnered with the City of Toronto this spring. RitualONE, a commission-free online ordering platform, helps restaurants, bakeries, grocers and butcher shops accept digital orders from their websites and social media accounts for contactless pick-up or delivery. The company is now working on similar partnerships with other cities and organizations.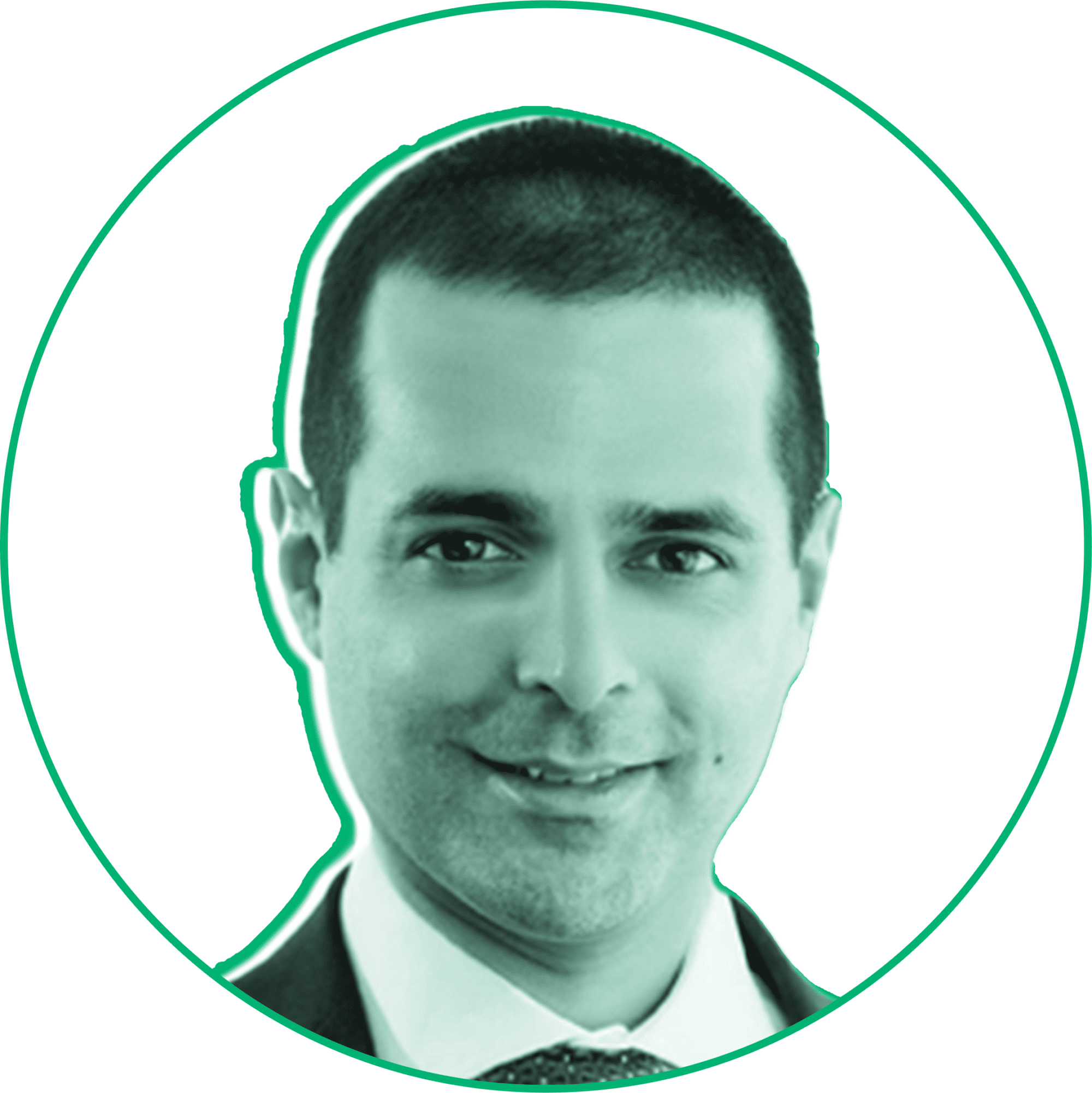 Rohit Sethi
Founders: Nish Bhalla
CEO: Rohit Sethi
Year founded: 2004
Capital raised: Bootstrapped —Security Compass grew its business with little outside investment
Number of employees: 150-249
In a nutshell: Security Compass offers companies a quick solution to managing software security at scale. Its SD Elements platform automates significant portions of proactive manual processes that accelerates the roll-out of new technology. "We help people build security and compliance into software right from the start," says Rohit Sethi, CEO. "Today, most people do it after software is built."
Differentiating factor: Its client list includes more than 20 major banks, the U.S. Department of Defense, and the Securities and Exchange Commission.
Notable wins: Rated as one of the 50 Best Places to Work among midsize Canadian companies and made the CyberTech 100 list of innovative companies that financial institutions need to know.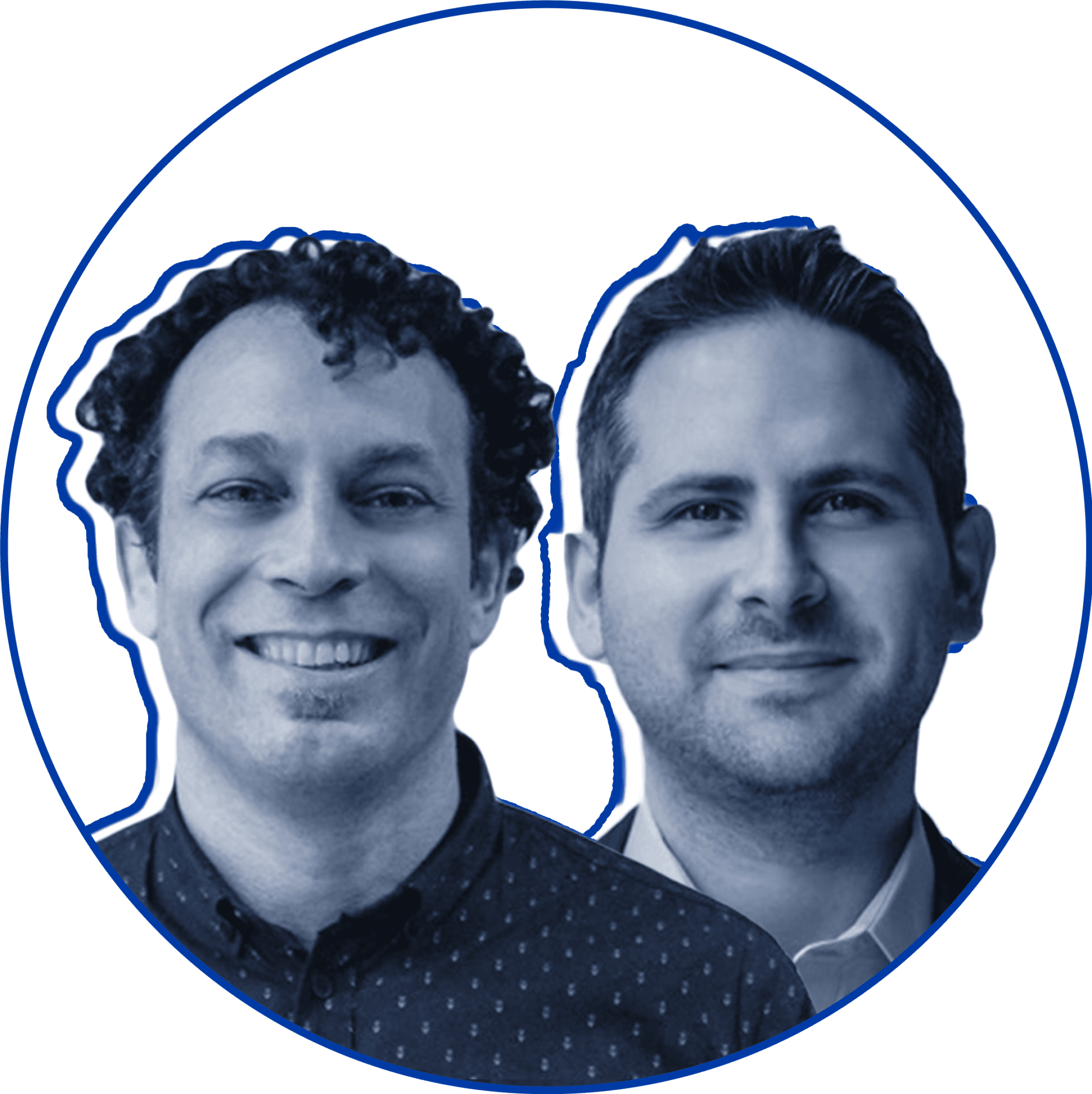 Jamie Alexander and Corey Gross
Founders: Corey Gross and Jamie Alexander
CEO: Corey Gross
Year founded: 2013
Capital raised: $55.8 million
Number of employees: 0-74
In a nutshell: Sensibill provides digital banking solutions that helps retail customers, small businesses, gig workers and business travellers track spending and manage cash flow and file expenses, while also unlocking valuable insights for their financial institutions. Sensibill has partnered with more than 80 financial institutions across the U.S., Canada and the U.K.
Differentiating factor: Its advanced AI technology helps financial institutions identify customer habits and needs, which help inform new value-adds to traditional banking services.
Recent recognition: Last year, Sensibill was named one of 50 most innovative workplaces by Elevate Award and was also recognized by Deloitte as a Company to Watch.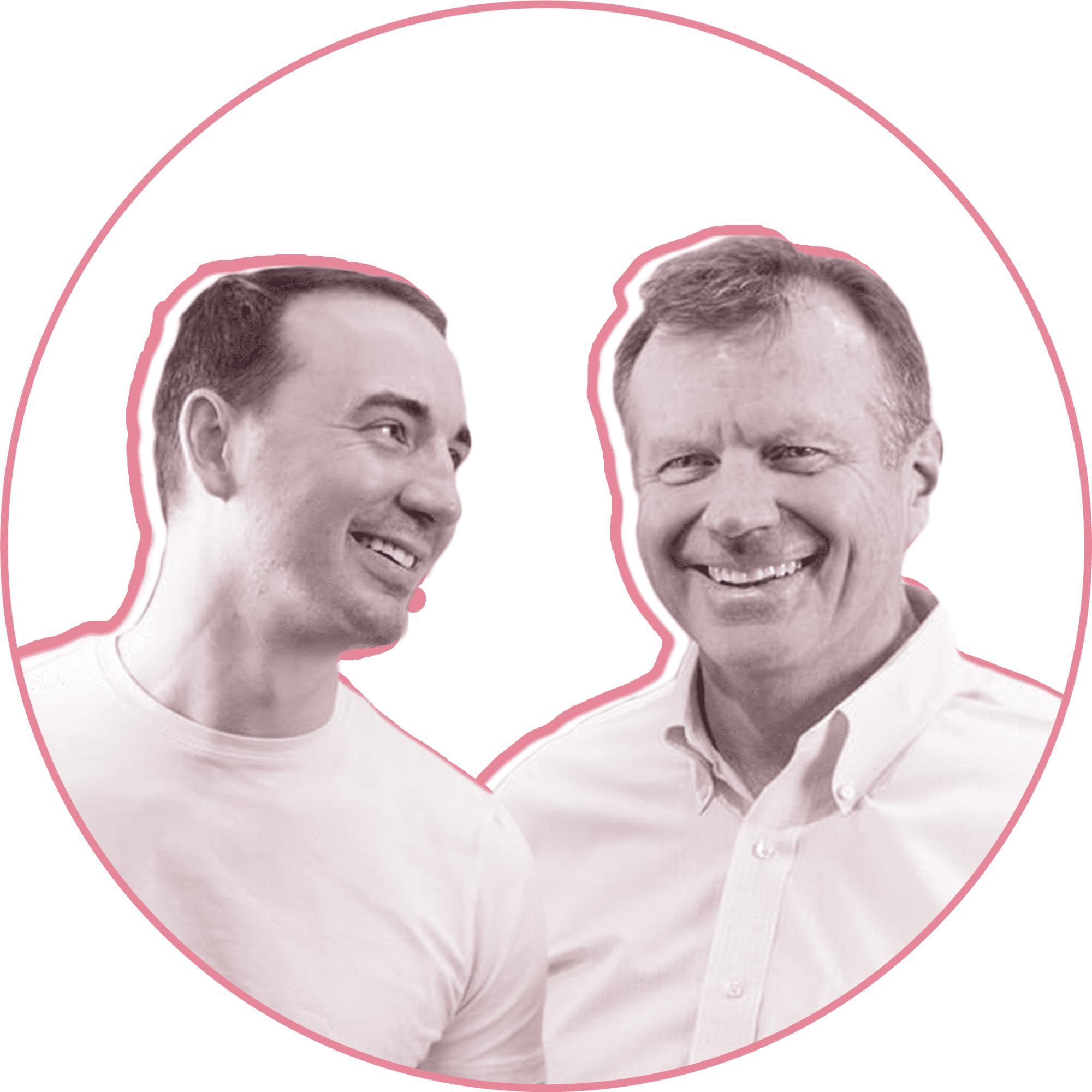 Kevin Gervais and Peter Macnee
Founder: Kevin Gervais
CEO: Peter Macnee
Year founded: 2012
Capital raised: $15.4 million
Number of employees: 0-74
In a nutshell: Statflo makes it easier for companies to communicate with the right customers at the right time to reliably drive sales.
Differentiating factor: It can be difficult for companies to find the right cadence and tone in communicating with customers. But Statflo's messaging platform has helped some of the biggest companies in North America dramatically improve their sales revenue. Plus, this year, Statflo ranked as one of Canada's greatest places to work and was recently recognized as one of Canada's most inclusive workplaces.
Recent developments: As part of its ongoing commitment to data security and privacy standards, Statflo completed its annual SOC2 Type II compliance certification for 2020. During the pandemic, Statflo also signed deals with two major North American telecom operators and is set to launch a new business messaging platform with developer-friendly APIs.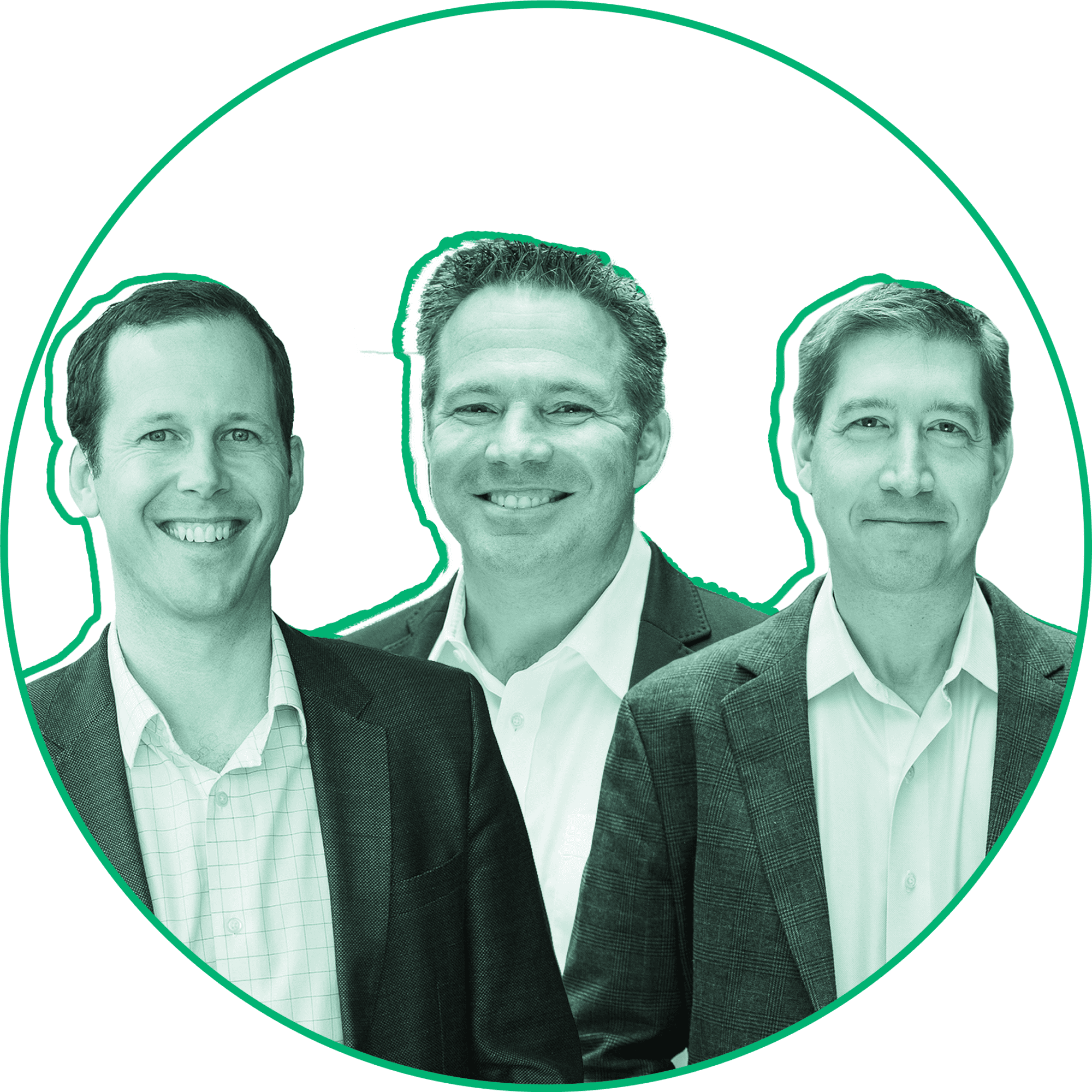 Pearce Fallis, Brandon Moffatt and Christopher Guillon
Founders: Brandon Moffatt, Christopher Guillon and Pearce Fallis
Year founded: 2006
Capital raised: $346.82 million
Number of employees: 0-74
In a nutshell: Stormfisher transforms garbage into energy and other value-added products, including biogas, fertilizer and engineered feedstock. At its many facilities across North America, it also uses low-carbon power sources to produce green hydrogen and renewable natural gas.
Differentiating factor: Stormfisher doesn't just develop the technology — it also operates the facilities. This means that they make sure projects provide long-term value to the community and the environment.
Recent developments: In partnership with Enbridge, Stormfisher has started producing low-carbon fuel at its London, Ont. Construction has started on a new organic waste processing facility in southwestern Ontario. Plus, the company is developing large-scale power to hydrogen systems as well as synthetic natural gas projects that help diversify our energy sources.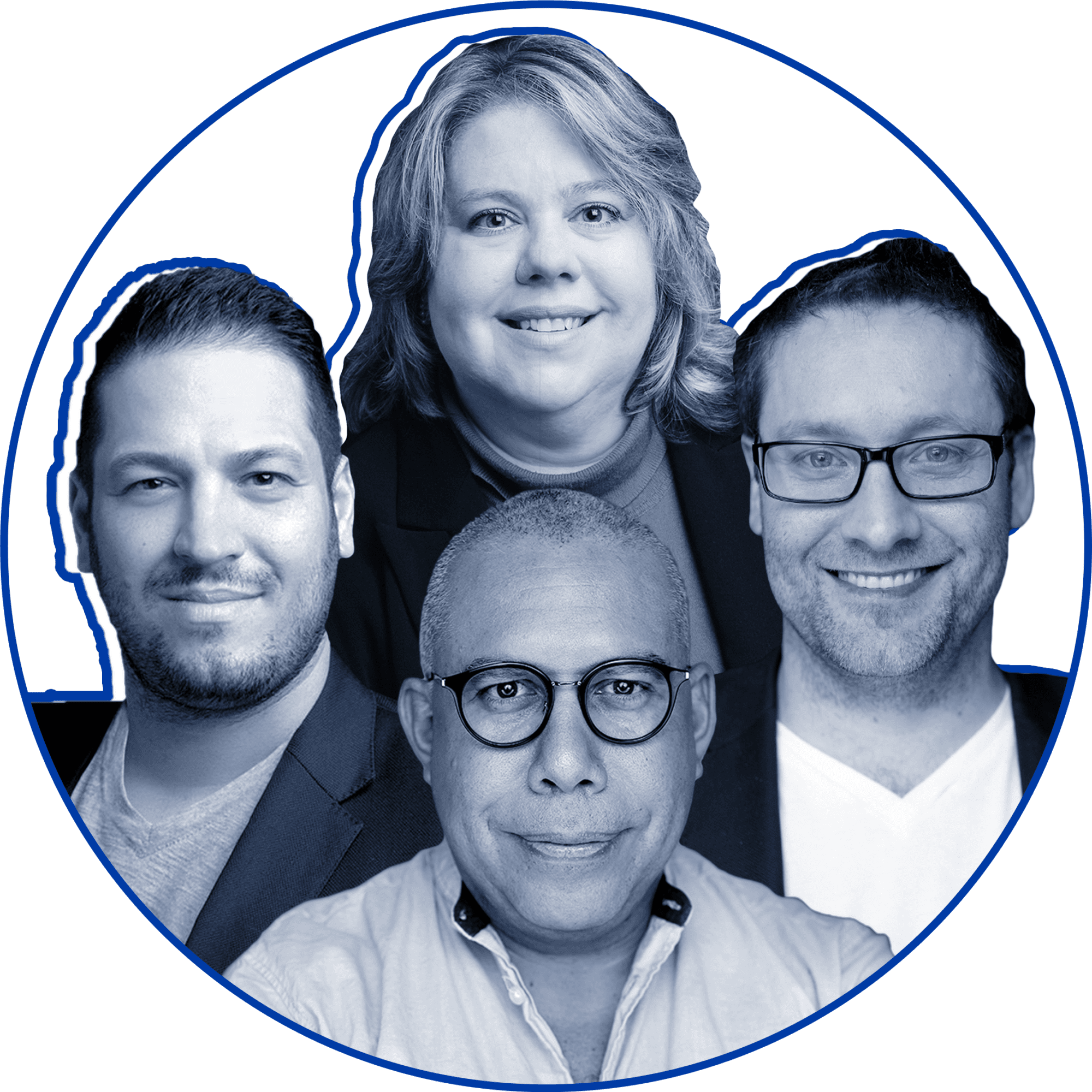 Carolina Bessega, Basil Bouraropoulos, Jaime Camacaro and Curtis Gavura
Founders: Basil Bouraropoulos, Curtis Gavura, Jaime Camacaro and Carolina Bessega
CEO: Basil Bouraropoulos
Year founded: 2005
Capital raised: $53 million
Number of employees: 75-149
In a nutshell: Stradigi AI helps companies harness the power of artificial intelligence no matter their size or skill level. Its accessible and intuitive machine learning platform allows users to extract key insights from their data to improve customer experience, grow revenue and gain efficiencies across multiple industries including retail, manufacturing, financial services and logistics.
Differentiating factor: Its easy-to-use platform allows organizations to use machine learning for even day-to-day tasks at a much lower cost and effort.
Recent developments: Stradigi AI was selected in June by European consulting firm to join its exclusive global network of partners. And in July, the company unveiled the new self-service version of its Machine Learning (ML) cloud SaaS platform, Kepler. With this launch, Stradigi AI is continuing to enable users with no previous ML and Deep Learning experience to reap the rewards of business-driving AI.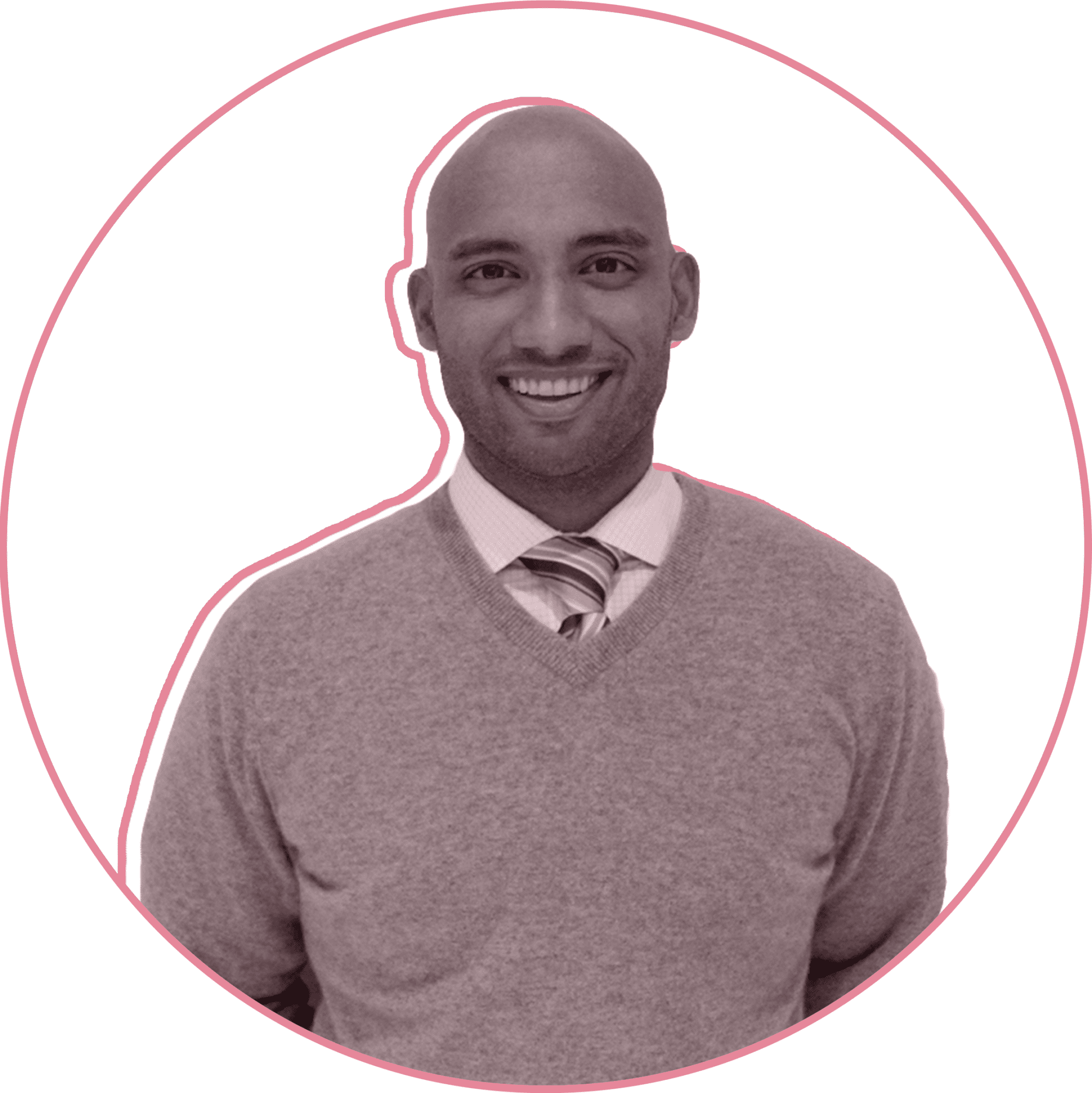 Sachin Aggarwal
Founder: Dr. Chris O'Connor
CEO: Sachin Aggarwal
Year founded: 2006
Capital raised: $50 million
Number of employees: 150-249
In a nutshell: Think Research makes it easier for health professionals to provide the best care possible. Its health platform turns evidence-based research and best practices into actionable insights for clinicians at the point of care, transforming scribbled handwritten notes into digital checklists. During the pandemic, the company translated rapidly developing clinical recommendations for COVID-19 into tools and checklists.
Differentiating factor: Improving patient outcomes shouldn't be a debate in healthcare, but systemic silos in workflow and data have made it challenging for clinicians. Think Research addresses this issue head on with its platforms that help multiple practitioners collaborate.
Recent developments: The company has seen its revenue grow 207 percent over the past three years. Its solutions are being used in more than 2,200 facilities across Canada, the US, the EU, Latin America and the Middle East.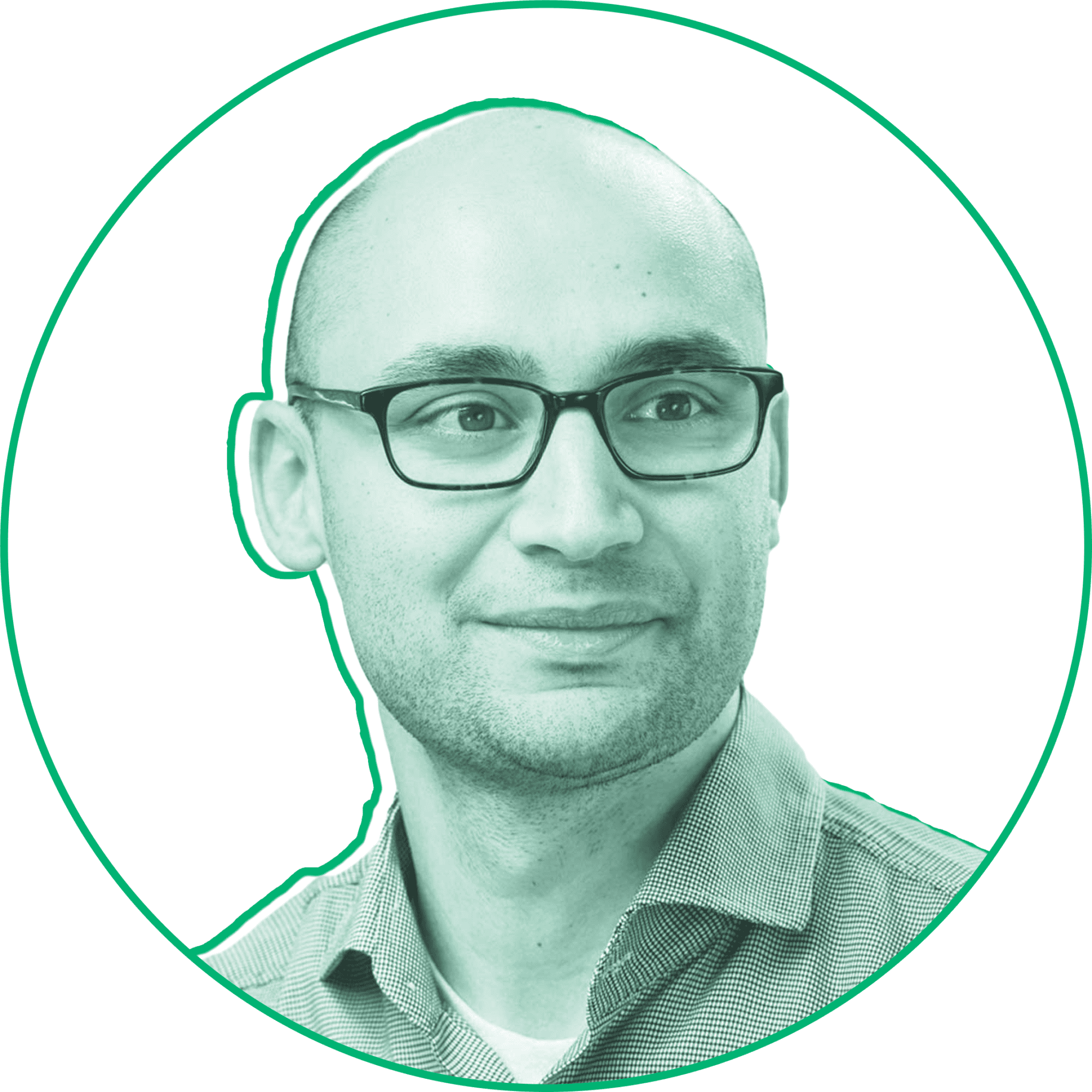 Mike Silagadze
Founders: Mike Silagadze and Mohsen Shahini
CEO: Mike Silagadze
Year founded: 2009
Capital raised: $105 million (U.S.)
Number of employees: 250+
In a nutshell: Top Hat helps university professors engage their students with an interactive learning platform that can be used for both online and in-person teaching. Its virtual classroom enables educators to deliver lectures by video, set assignments and assessments, and share required reading while students are encouraged to interact through live chat, polls and quizzes. Last year, 2.7 million students enrolled in courses that used Top Hat.
Differentiating factor: In May, Nelson, Canada's largest academic publisher sold its entire higher-education textbook business to Top Hat. The company plans to digitize the 400 previously print-only titles, which are used by 80 percent of Canadian universities, and enrich them with interactive content.
Recent developments: A survey by Top Hat found that nearly 70 percent of university students felt the emergency switch to virtual lectures during the pandemic had resulted in a dip in quality. In response, the company has launched a free version of its platform, which is aimed at helping universities deliver better online courses while physical distancing restrictions are in place.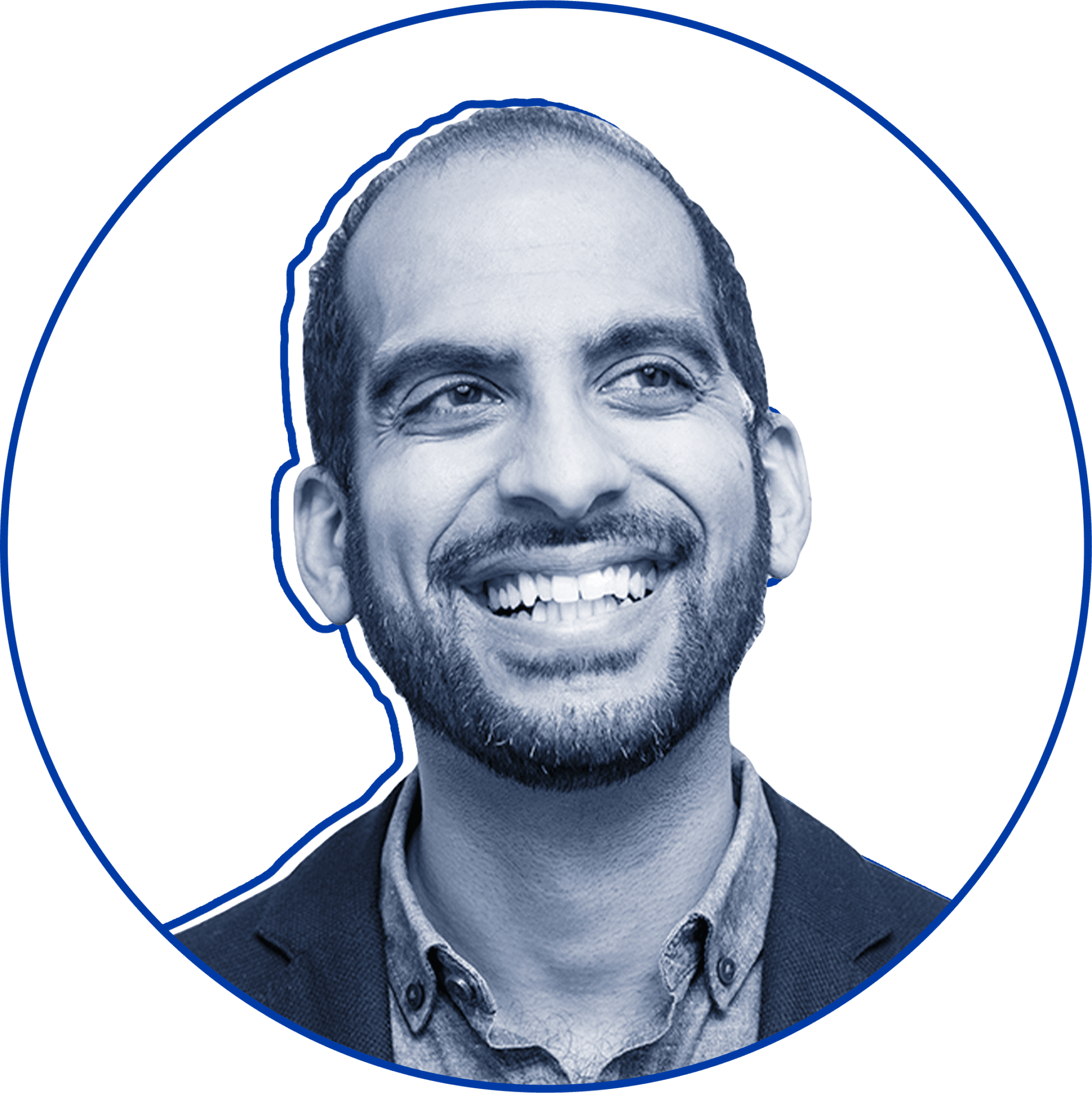 Ali Asaria
Founder and CEO: Ali Asaria
Year founded: 2013
Capital raised: $51.2 million
Number of employees: 150-249
In a nutshell: Tulip Retail creates custom mobile platforms for retail stores to improve in-store experiences for shoppers. With Tulip's apps, store associates can look up products, manage customer information, check out shoppers and communicate with their clients. Leading global retailers such as Saks Fifth Avenue and Mulberry use Tulip to provide tailored one-on-one shopping experiences, increase sales and improve customer service.
Differentiating factor: "Now more than ever, we need to be quick to respond to our customers' needs," says CEO Ali Asaria. And there's high demand for Tulip's software — its three-year revenue growth rate is a whopping 609 percent.
Recent developments: At the start of the pandemic, Tulip quickly adjusted its business model to help retailers improve the online shopping experience. Over the past three months, it has launched four new products that allow store associates to remotely help customers.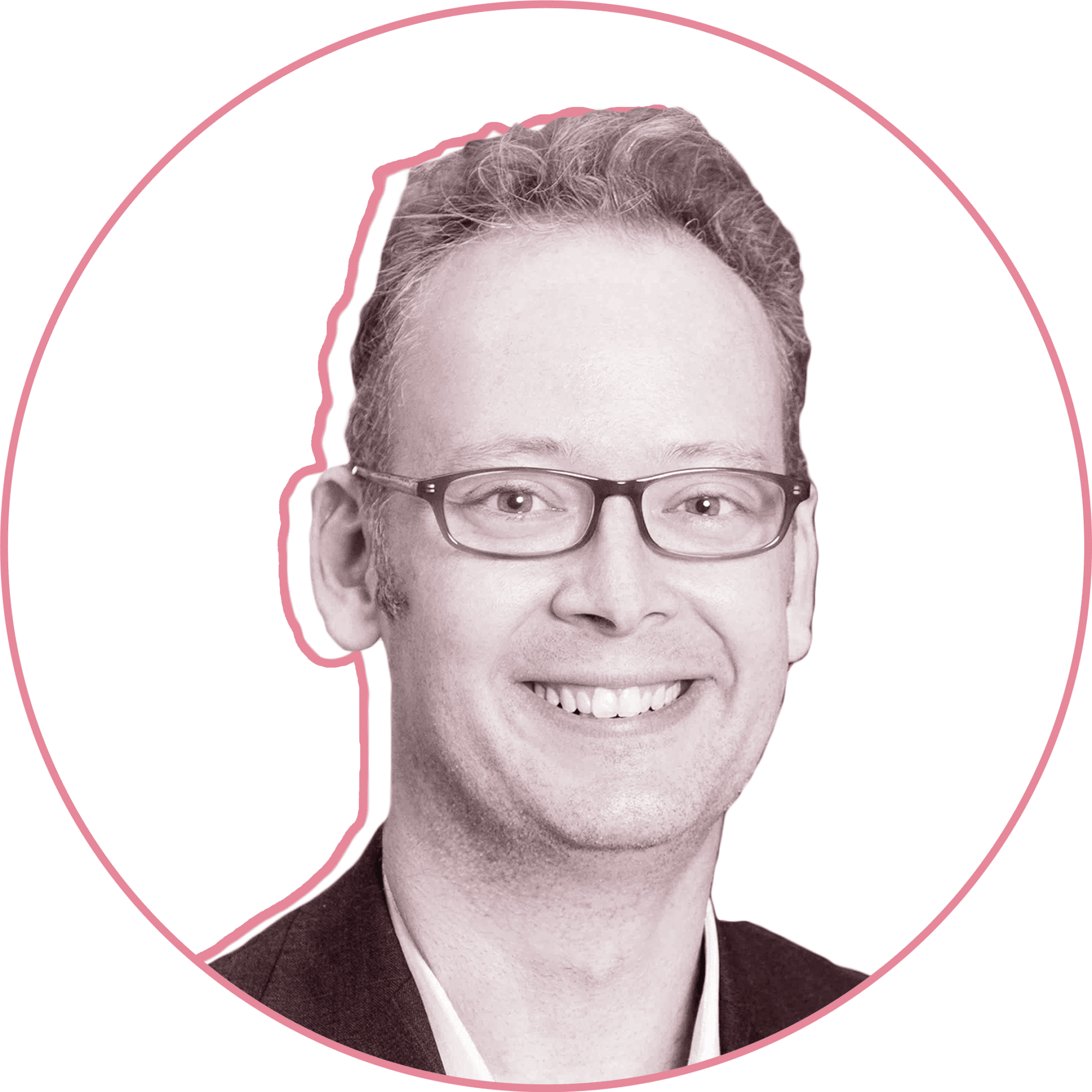 Darren Anderson
Founders: Cynthia Goh, Darren Anderson, Gwynn Curran-Sills, Jane Goh, Jordan Dinglasan, Richard Loo
CEO: Darren Anderson
Year founded: 2006
Capital raised: $38.9 million
Number of employees: 0-74
In a nutshell: Vive Crop Protection helps farmers improve their efficiency and profitability while also minimizing the environmental impact. It makes targeted versions of fertilizers, fungicides and insecticides.
Differentiating factor: Vive Crop is the first company to use precision chemistry to deliver what crops need at the exact time they need it. This cutting-edge technology improves yields and increases farmers' return on investment.
Recent developments: Vive Crop launched three new products this season. Plus, feedback from its customers has been overwhelmingly positive: 95 percent are willing to recommend its products to their neighbours.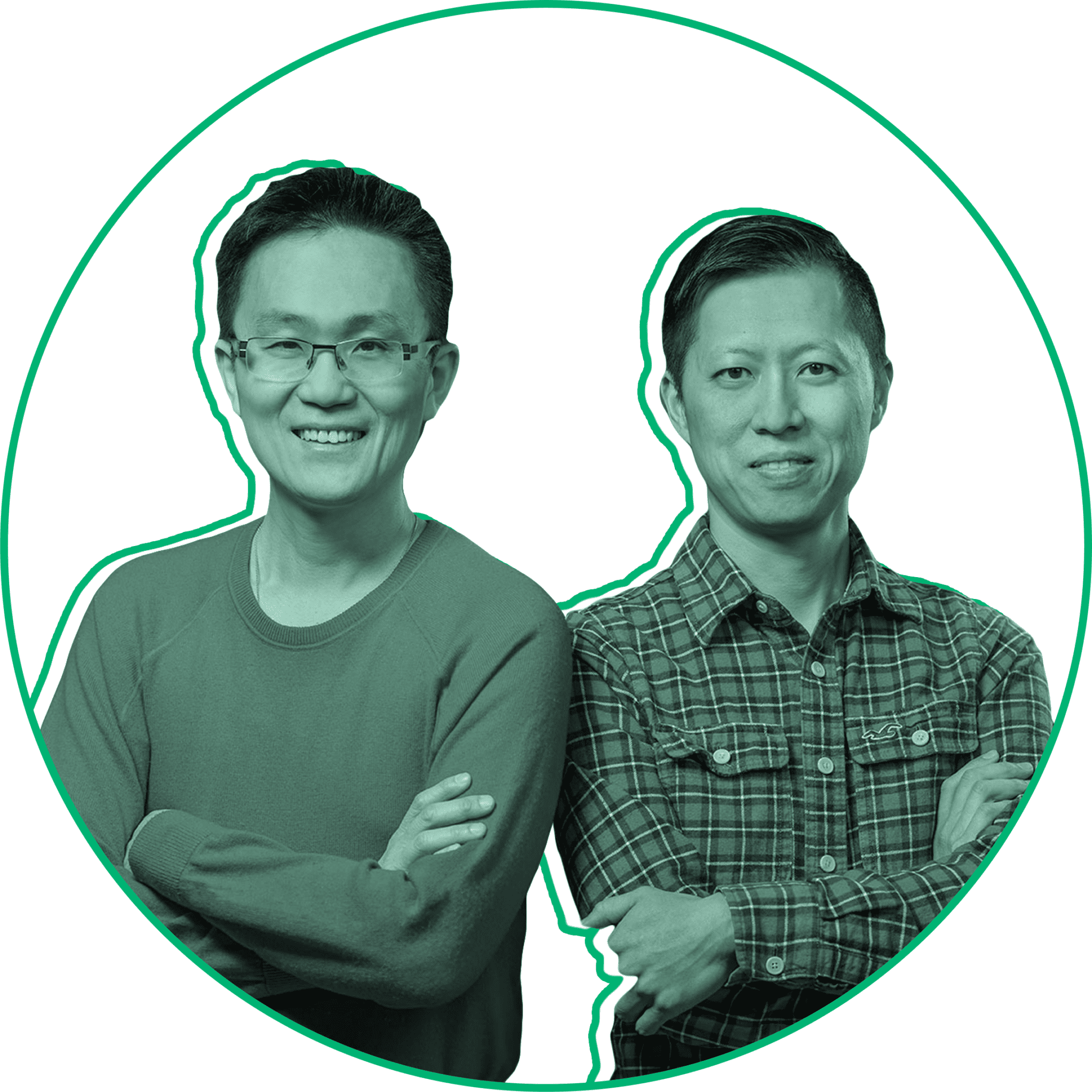 Allen Lau and Ivan Yuen
Founders: Allen Lau, Ivan Yuen
CEO: Allen Lau
Year founded: 2006
Capital raised: $117.8 million (U.S.)
Number of employees: 150-249
In a nutshell: The world's leading digital community storytelling platform, Wattpad connects storytellers with readers. Users can comment on a book as it's being written and posted, message with the creator, join communities, and follow favourite writers or genres. Wattpad then leverages that data, partnering with film and publishing companies to turn the best stories with built-in audiences into hit movies, TV shows and books.
Differentiating factor: Wattpad has created a supportive community for writers and passionate readers around the world — each month, members spend more than 23 billion minutes engaged in original stories.
Up next: Wattpad currently has close to 50 TV and film projects in development with studios around the world, including film adaptations of the novel, What Happened that Night, which is being adapted for screen by David Arata, who was nominated for an Academy Award for Children of Men.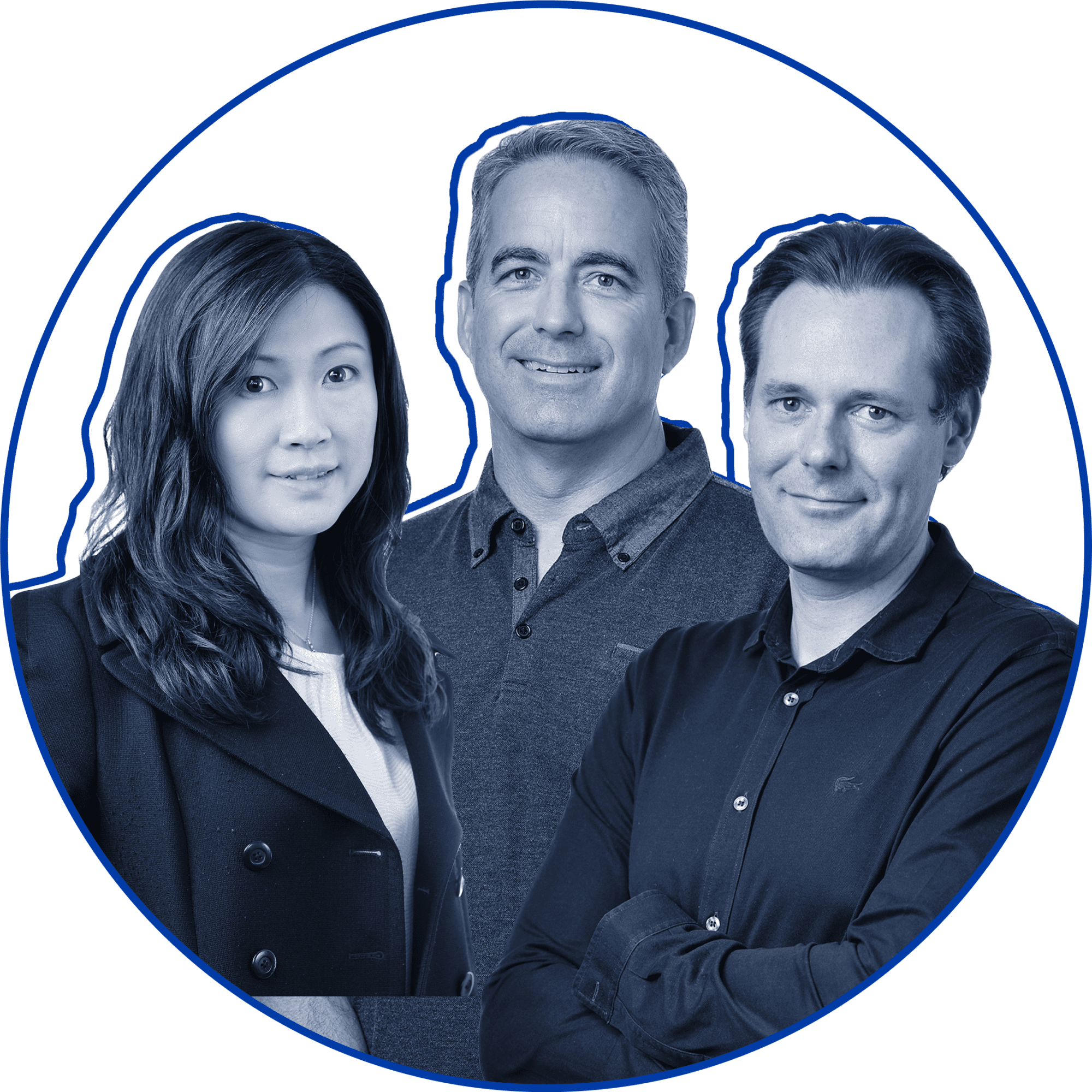 Karen Chan, Ian Collins and Jeff Brunet
Founders: Ian Collins, Jeff Brunet, Karen Chan
CEO: Ian Collins
Year founded: 2012
Capital raised: $12.5 million
Number of employees: 0-74
In a nutshell: Wysdom helps companies connect with their customers by building conversational AI systems that power chatbots, voice recognition services, search functions and smart speakers. Wysdom's advanced conversational analytics also enable companies to look for patterns in customer interactions and pinpoint areas for improvement.
Differentiating factor: The company uses the world's largest library of conversational AI models, data and customer responses to train its AI systems.
Recent developments: Wysdom has developed partnerships with Microsoft, Google and Amazon and has also built integrations with the most popular messaging services, including Microsoft Teams, Apple Business Chat, Facebook and WhatsApp.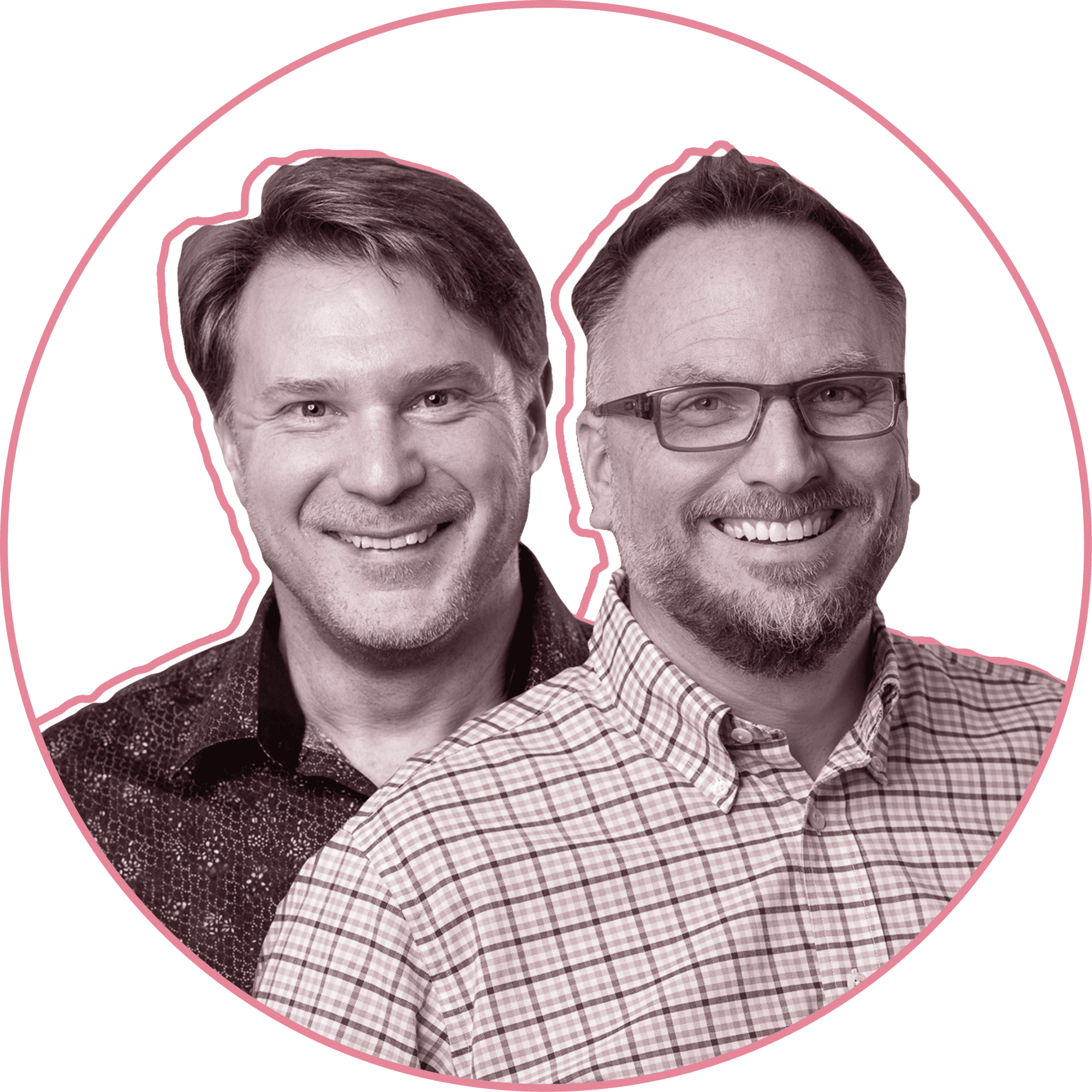 Stuart Russell and Jason Flick
Founders: Jason Flick, Stuart Russell
CEO: Jason Flick
Year founded: 2009
Capital raised: $50 million
Number of employees: 250+
In a nutshell: Users expect to stream video content on whatever device they have at hand, whether it's a phone, laptop, gaming console, TV or tablet. You.i TV's technology enables development teams to deploy mobile video apps with uniform interfaces and a consistent look and feel across multiple platforms, using a single codebase to run it all.
Differentiating factor: You.i TV is a global player, with customers in North and South America, Europe, Asia and Australia. It is used by major content producers including Direct TV and game streaming platform Twitch.
Latest development: Recently launched a program to get the biggest streaming apps on set-top boxes, which represents over one billion devices.
Company write-ups by Ian Evans, Kathryn Hayward and Amanada Whalen