Fuelled by unprecedented international investment, groundbreaking advances in artificial intelligence and inclusive immigration policies, Canada's innovation economy has seen explosive growth.
In fact, over the last five years, the Greater Toronto Area's tech sector grew by more than 50 per cent. Now with more than 241,000 employees, the GTA has become an innovation powerhouse on par with cities like New York and Seattle. And VC investment in Canadian startups reached record levels (in the first half of 2019 alone, nearly $3.3 billion investments were made), and the Deutsche Bank ranked Canada as the best country in the world for social entrepreneurship.
But while things might be looking up here at home, the world faces unprecedented challenges as we head into the next decade. Progress on income inequality and poverty reduction has stalled. Time is running out in the race to solve climate change. And the innovation community itself continues to grapple with issues like privacy, inclusivity and balancing social impact with financial returns.
To find out what the next decade of entrepreneurship and innovation will hold, and what role Canadian tech founders could play in addressing the challenges of the 21st century, we talked to a few experts.
Artificial intelligence will make transportation safer and more sustainable
Our cities are getting more congested, emitting more carbon and becoming less able to fulfil basic public transportation needs. As former General Motors president Dan Ammann declared this week, transportation is "broken," "powered by fossil fuels that will pollute our air," congesting our cities, and killing "more than a million people around the world every year."
To address these problems Canadian innovators are pioneering new technologies. Ontario is home to more than 200 companies developing connected and autonomous vehicle technologies. The province's $85-million Autonomous Vehicle Innovation Network (AVIN) is turning communities like Stratford and Hamilton into industry-leading "demonstration zones" where startups and government partners can test autonomous vehicle technologies.
"Thinking of the next 10 years, I'm really excited about what happens when artificial intelligence gets applied to mobility and transportation," says MaRS' Chief Technical Advisor Osh Momoh. In the next decade we'll start to see advances in artificial intelligence make their mark on our transportation systems — helping reduce emissions, shortening commutes and making roads safer, he says.
In particular, Momoh predicts we'll make significant strides towards Vision Zero — a future where our road systems have zero fatalities or injuries. AI will lead to better safety systems, smarter congestion management and autonomous vehicles that cut down on the risk of collisions.
Canadians will grow world-beating tech companies at home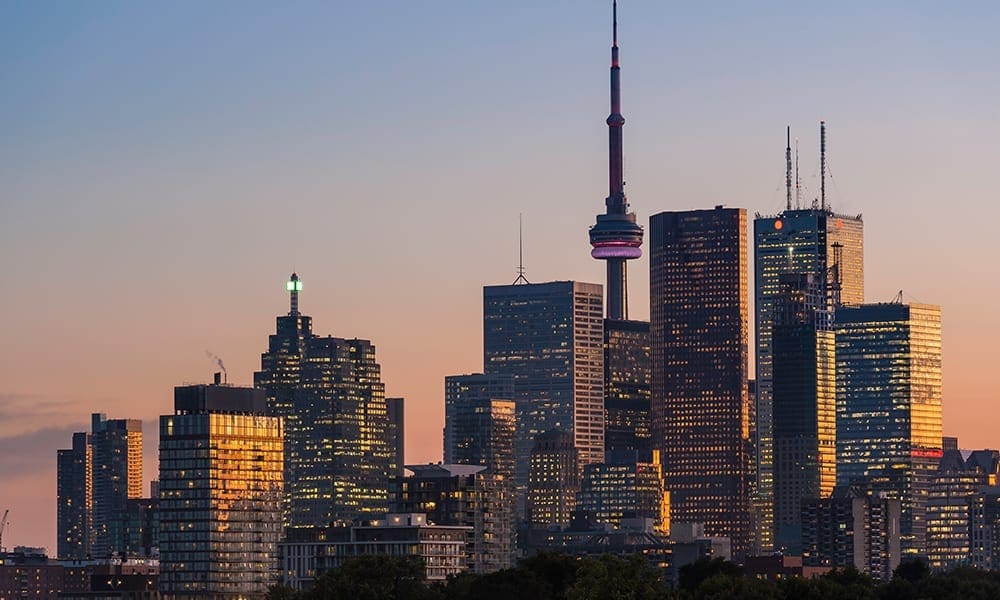 From the electron microscope to the telephone, from insulin to stem cells, Canada's universities, hospitals and public research institutions have been producing world-changing technologies for well over a century. But they haven't always been the best at commercializing them, forcing enterprising researchers and founders to look abroad for funding, customers and corporate support.
That's slowly changing, thanks to international breakouts like Shopify, and a shifting perception of Canada as a destination for VC tech funding.
"There was always this sense that Canada was really great at starting companies but not at growing them," says Kim Furlong, CEO of Canada's Venture Capital and Private Equity Association.
Susan McLean, who leads program operations at MaRS Venture Services, predicts that Canada will finally become a place where entrepreneurs can not just start, but grow world-class technology companies in the next decade.
"Canada has always had great engineers and has been great at R&D, [but] we've not been great at growing our companies," she says. "We build them and sell them early." Canadians have no shortage of entrepreneurs or research to commercialize, but we often end up sending both south of the border, letting Americans reap the full benefits of all that R&D spending.
"We're working on meaningful tech. Being able to commercialize it from a Canadian anchor company would be truly amazing, and we're on a path to do that," says McLean.
Canadian entrepreneurs will play a central role in the fight against climate change
Last year the Intergovernmental Panel on Climate Change (IPCC) said we have 12 years to act before the climate crisis reaches a point of no return. Other experts have claimed that we might have as little as 18 months.
One bright spot is the emergence of a small but robust Canadian cleantech industry. MaRS CEO Yung Wu thinks these entrepreneurs will play a crucial role in the fight against carbon emissions.
"Out of the 1,300 entrepreneurs we have at MaRS, there's about 200 who are focused on cleantech, 13 of [which] were listed in the top 100 cleantech companies in the world," he says. "If MaRS helps just five of those ventures scale, helps get them based in Canada and become global powerhouse companies, we can greatly decrease Canada's total emissions."
And if Canada's cleantech startups can deliver those kinds of results over the next decade, they won't just be helping solve Canada's carbon problem—they'll be central players in the global effort to stave off climate disaster.
A "small but mighty cohort" of Canadian startups will disrupt health tech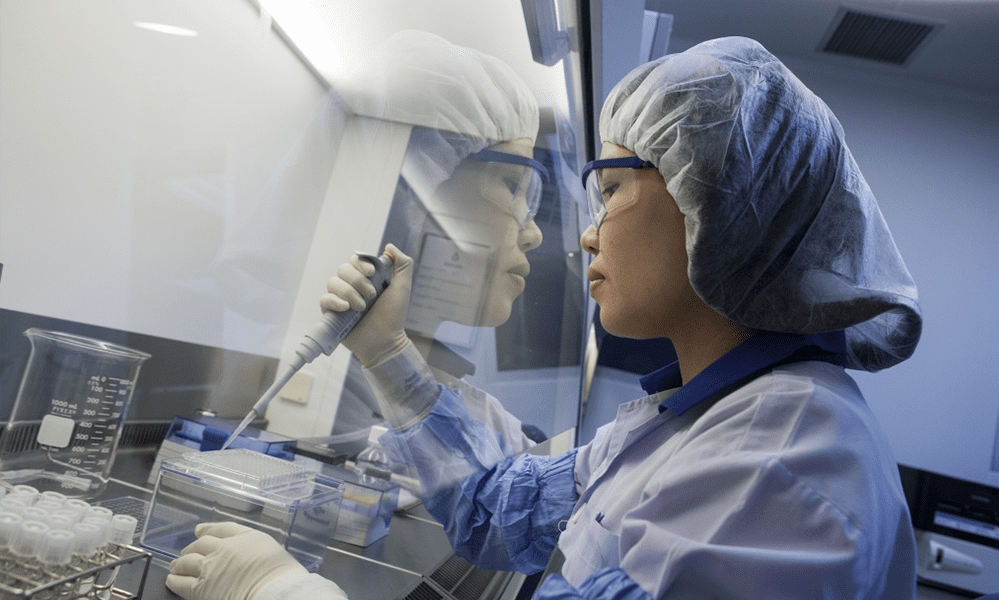 Traditional healthcare systems face unprecedented challenges, including aging populations, overcrowded emergency rooms and soaring costs. But that might soon change, thanks to a new crop of Canadian health entrepreneurs.
"The last decade of Canadian health tech has been about building good products that address some of the biggest pinpoints of health systems," says Zayna Khayat, former head of MaRS Health and current Future Strategist at SE Health.
Canada could become a global health tech hub, on par with Boston, New York and San Francisco if we're able to amass more start-ups and investors. "We have it if R&D, but we don't have it when it comes to capital and serial entrepreneurs," she told the University of Toronto News. "But we're really close."
And these startups could have a direct impact on our health systems, Osh Momoh says, particularly in the area of drug discovery and increasing access to healthcare.
"We already have good healthcare. Can we make it great by applying software to that? Can we reduce the cost, for example, of discovering new medicines?" Momoh asks. "I'm hopeful that our society can become more fair by really democratizing access to healthcare and expanding the set of healthcare services available to everyone."