Case Study
Trinity Village Care Centre and VitalHub: Innovation Partnership in Healthcare
---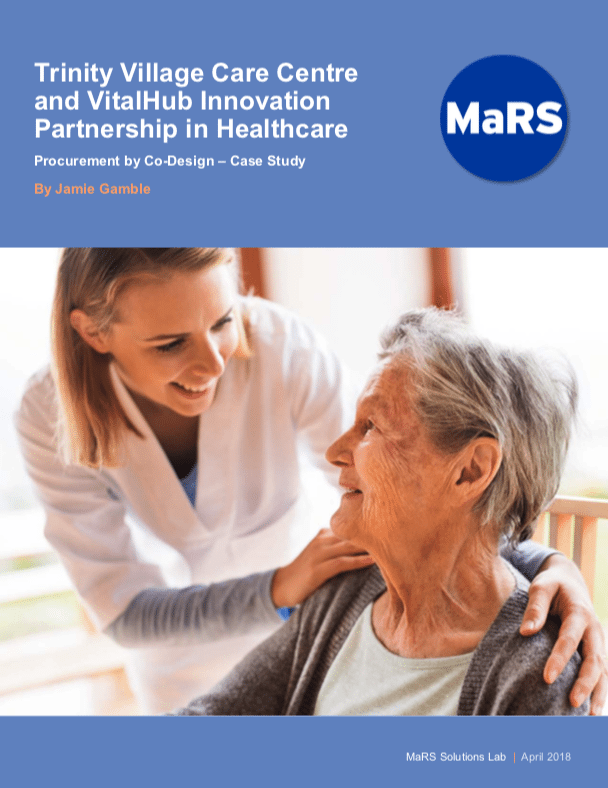 Trinity Village and VitalHub were one of three procurement grant winners from the first cohort of the Procurement by Co-Design program. They blazed a trail and demonstrated how innovation partnership can lead to a practical and impactful solution to a pressing and complex healthcare challenge.
This case study examines how Trinity Village and VitalHub have achieved their success to date. The report provides an overview of the solution, how they co-designed it and key insights into:
Drivers of success
Challenges and lessons learned
Impact of the co-designed solution.
---
Trinity Village Care Centre and VitalHub: Innovation Partnership in Healthcare
Download (pdf)
To learn more, contact us at designchallenge@marsdd.com